BEST CHOICE
Sale

ECOSMART ECO 27
Capable of delivering up to three gallons per minute
It has a digital temperature regulator
Durable and parts are made from copper or stainless steel
Fantastic self-modulating technology
Lifetime warranty
Water heaters, in recent times, have become one of the most important appliances in homes. The tankless water heater is a significant improvement and offers better energy efficiency than the conventional water heaters (with tank). With the sales of water heaters becoming more profitable, more products and models are trooping into the market, making decision-making tough.
If you're thinking of substituting your conventional water heater for the tankless water heater, this article can help you make the right choice as it contains the water heater reviews. It will focus on the tankless water heater for each type of fuel. It contains the best tankless gas water heater reviews as well those powered by electricity and propane.
Best tankless water heaters in 2021
| Preview | Product name | Fuel | Flow rate | Weight (lbs) | Voltage / wattage | Temp. Rise (ᵒF) | Warranty | More information |
| --- | --- | --- | --- | --- | --- | --- | --- | --- |
| | EcoSmart ECO 27 | Electric | 3 GPM | 13.75 | 240V / 27KW | 80 - 140 | 5 | |
| | Takagi T-KJr2-IN-NG | Natural Gas | 6.6 GPM | 38 | 120 V | 35-140 | 10 | |
| | Rinnai V65IN | Natural Gas | 6.6 GPM | 49.6 | 120V / 76W | 98 - 120 | 10 | |
| | ECOTOUCH | Electric | 1.5 GPM | 5.97 | 240V / 5.5KW | 67 -109 | 5 | |
| | Rheem | Electric | 3.17 GPM | 8.5 | 240V / 13KW | 80 -140 | 5 | |
| | Eccotemp | Portable Propane | 2.6 GPM | 27 | 3V | 80 -120 | 1 | |
| | Camplux | Portable Propane | 1.32 GPM | 11 | 230V / 10KW | 46 -115 | 1 | |
EcoSmart ECO 27

– Best electric tankless water heater
Sale

ECOSMART ECO 27
KEY FEATURES
Capable of delivering up to three gallons per minute
It has a digital temperature regulator
Durable and parts are made from copper or stainless steel
Fantastic self-modulating technology
Lifetime warranty
The EcoSmart ECO 27 is probably the best electric tankless water heater. A major contributor to this description is its energy efficiency. In can withstand colder climates and, at the same time, handle more than one appliance and plumbing unit. Its self-modulating technology is top-notch and it is patented by the manufacturer. Asides from that, it has a digital LED display and a user-friendly temperature control system. Read our review of the EcoSmart product below for more details.
Design
The ECO 27 is of an impeccable look, compact, and weighs up to 14 pounds. The device consumes less space and you can also place it on walls. The digital LED display further adds to what is already an impressive design.
Power and performance
The device is able to generate about 3 gallons of water per minute whilst being the most energy-efficient water heater on the list. It is very much capable of functioning effectively in cold climates. The ECO 27 can perform excellently, serving more than one appliance or plumbing unit. Thanks to the digital temperature regulator, one can easily set the temperature to any desired temperature provided it falls within 80 degrees Fahrenheit and 140 degrees Fahrenheit. However, it comes with a "limiter" (at 105 degrees Fahrenheit) to prevent kids from getting burnt.
What we like:
The parts of the product are covered by a warranty of a lifetime.
It has the capacity to cope in colder climates.
The device is energy efficient at a rating of 99.8%.
The self-modulating feature of the device is quite unique. Hence, it is patented by the manufacturer.
With the device, you can save about 11 cubic feet of space.
What we didn't like:
It may take a few minutes for the water to get hot. Although, it maintains the set temperature.
You might need to alter the electrical system of your home since the device needs at least 200amp to run.
Cold water may trip out sometimes.
Takagi T-KJr2-IN-NG

TAKAGI T-KJR2-IN-NG
KEY FEATURES
A flow rate of 6.6 gallons of water per minute
An average energy factor of 82%
It requires a 4-inch venting stainless steel of category 3
Weighs 38 pounds
Temperature monitoring system and advanced switches
The Takagi T-KJr2-IN-NG is one of the best natural gas tankless water heaters on this list. The brand is known for immense quality and excellent balance for robust technology and superb craftsmanship, with the Takagi T-KJr2-IN-NG qualifying as the best tankless gas water heater in this review compilation. It is capable of generating about 6 gallons of water per minute. With its advanced switches, one can standardize the device with its environment (altitude). With a warranty of 10 years and other features, it surely offers a good value for money. Furthermore, it comes with Energy Star certification. The device has an impressive review amongst other tankless water heater reviews. You can read more reviews about the product below.
Advanced Switches
The device comes with DIP switches, an advanced feature not found in most tankless water heaters. The feature allows one to easily adjust the settings of the device to suit the conditions of its working environment, especially the altitude of the environment.
Temperature monitoring system
It comes with thermostats to help monitor and control the temperature of the environment. As a result, overheating is gotten rid off the machine.
What we like:
An automated shut-off system to prevent over-heating.
It can handle hard water better.
Accredited by Energy Star.
Durable, easy to install and maintain. It also comes with a warranty of 10 years.
Comes with DIP switches, which allows users to operate the device based on their altitudes.
What we didn't like:
It produced more noise.
Since it is gas-fired, extra expenses may be incurred in a bid to install a vent of the device.
It might be inefficient for large houses.
Rinnai V65IN

– Impressive indoor tankless gas water heater

RINNAI V65IN
KEY FEATURES
It can supply as much as 6.5 gallons of water per minute
Leak detection mechanism
Anti-freeze system
Automated shut-off system
Weighs about 49.8 pounds
The Rinnai V65IN is another sophisticated device on the list. Its primary heating source is natural gas and it comes with impressive features to cater to consumer needs. Not only does it boast impressive aesthetics but it also comes with an assortment of safety measures. The 50-pound water heater can supply as much as 6.6 gallons of water in just a minute. It is compact and strictly an indoor water heater. Read ahead to see more reviews of the Rinnai V65IN.
Design
Although the Rinnai V65IN is quite expensive, the quality of the product cannot be disputed. Alongside its impeccable design, it weighs up to 50 pounds and is quite portable. You definitely shouldn't be worried about space when using this device. It has an alluring user interface with notification lights.
Performance and safety
Despite the compactness of the device, the device is capable of producing a large amount of hot water in a minute, precisely 6.6 gallons within a minute. It has a temperature range of 98 to 120 degrees Fahrenheit. The device is environmentally friendly and energy-efficient.
About safety, the device comes with some safety measures which include leak detection and an automated shut-off system. The former helps to detect leaks within the system, thus preventing potential electric hazards, while the latter eliminates the possibility of over-heating.
What we like:
The device is made using quality and durable materials.
It comes with several safety features including leak detection mechanisms.
The device produces 6.6 gallons of water per minute, which is quite on the high side.
Its minimum temperature is quite high.
It comes with notification lights along with a great design and user interface.
What we didn't like:
It might some seconds for the water to reach the inputted temperature.
The price might be discouraging.
As a gas-fired device, the need to have a vent may be an extra cost.
ECOTOUCH

– Water heater for sinks

ECOTOUCH
KEY FEATURES
Digital temperature regulator
Multiple safety measures
Automated temperature adjustment
Weighs about 6 pounds and delivers 1.5 gallons per minute
Remote control for the black model
The ECOTOUCH ECO 55 tankless water heater comes with an impeccable look and impressive features. The manufacturer, as deduced from this product, shows a lot of concern for its customer experience. The device comes with numerous safety features which include leakage protection, dry-heating protection, and automated temperature regulation. The black model of this product comes with remote control for better accessibility. Read more about the ECOTOUCH review below.
Multiple safety measures
The need for safety features in an appliance cannot be overemphasized. The device comes with features to keep its users safe. The safety measures include leakage protection, dry-heating protection, and automated temperature regulation. The leakage protection helps to discover leaks, which would have turned hazardous. The dry-heating protection helps to prevent the device from heating when there is no water running through. The automated temperature regulation helps to regulate the flow rate and temperature based on the power supply and manual temperature setting. Also, to prevent electric shocks, the electricity and water line are separated.
Remote control
The device comes in two colors – white and black. However, the black version is way better than its white counterpart. Asides its digital LED display, it comes with a remote control that allows seamless control and accessibility, especially if it was installed under the sink.
What we like:
It comes with a digital LED screen and a temperature regulator.
It comes with a lot of safety measures.
The black model comes with remote control.
The automated temperature adjustment feature which balanced power consumption with flow rate and temperature settings.
What we didn't like:
It has a low output (flow rate) of 1.5 gallons per minute.
Though a single-purpose product, it is not recommended for a shower. It is only ideal for sinks.
Rheem

– Best point-of-use water heater without tank

Sale

RHEEM
KEY FEATURES
Copper immersion heating elements
A digital LED display
A digital thermostatic regulator
Weighs 8.5 pounds and delivers 3.17 gallons per minute
3-foot power cable, NPT connectors, and compression connections
Rheem, a popular brand, has been churning out innovative products ever since it was created. Its water heater, Rheem RTEX-13, poses to be the best electric tankless water heater. The device comes with an impressive look, and the digital LED display further enhances its aesthetics. It's a mid-range indoor electric heater which heats up water instantly with its heating elements. It is pretty simple to install, user-friendly, and energy-efficient. You can read more of our Rheem RTEX-13 review below.
Thermostatic regulator
The Rheem RTEX-13 allows you to regulate the temperature in the system. The temperature can be controlled using the knob and the responses (old and new temperature) can be monitored on the digital display screen.
Heating elements
For its heating function, the device comes with two durable copper immersion heating elements. With the elements, it heats up rapidly. Furthermore, the device is equipped with a self-modulating power mechanism along with its serviceable field.
What we like:
The device is user-friendly and easy to install.
It is compact in design and would, definitely, not take much space.
It can be used with almost any appliance or plumbing unit. Due to its small size, it can fit into small spaces and can also be placed closer to its point-of-use. It can also serve as a whole house electric tankless water heater for a small population of four.
The digital LED display adds more aesthetics to the device.
What we didn't like:
The device does not come with the Energy Star accreditation.
It may be less effective in colder climates.
To use the device conveniently, one would need to install a 60-Amp breaker panel.
Eccotemp

– Best for use outdoor

ECCOTEMP
KEY FEATURES
Adjustable water pressure range
Battery-powered ignition
Manual water regulator
Weighs up to 27 pounds and delivers 2.6 gallons per minute
Automatic safety shut-off function
The Eccotemp brand is a popular brand since 2004. It comes with a fantastic design and efficiency. If you are looking for the best tankless water heater for outdoor functions, then you should start considering this unit. Well, it is solely meant for outdoor activities and it doesn't disappoint. It comes with an adjustable water pressure control and manual water temperature regulator. The device is compatible with 12-volt pumps and can be powered by batteries. The device can function at high altitudes even up to 5,500 feet. It comes with tools such as a hose and gas regulator. It can be dubbed as the best propane tankless water heater on the list. Read more reviews of the product below.
Automated shut-off system
Safety is very important when using any gadget. Fortunately, the device comes with an automated shut-off system. It works just like a timer. The feature turns off the device after twenty minutes of uninterrupted use, allows it cool and then restarts again. Hence, there is little possibility of overheating.
Manual water temperature control
The device offers some form of flexibility with its water temperature control. The device permits you to regulate water temperature to your desired temperature, provided it falls between 80 degrees Fahrenheit and 120 degrees Fahrenheit. The user-friendly feature also helps to eliminate cases of over-heating or under-heating.
What we like:
An automated safety shut-off function.
It features a battery-powered ignition system and the water temperature can be manually controlled.
Simple to install and use. Also, it can be installed with systems having 12-volt pumps.
It is capable of producing 2.6 gallons of hot water per minute.
It is capable of working about 5000 feet elevation.
What we didn't like:
We can only used it for outdoor activities.
The device seems heavy.
Camplux

– Portable propane water heater

CAMPLUX
KEY FEATURES
It has a 1.32 flow rate
Regulator and hose
Oxygen depletion sensor protection
Powered by batteries (2 "D" cell)
Compact and weighs below 11 pounds
Outdoor activities have received a huge helping hand, thanks to this portable water heater. With the various features showcased by the Camplux water heater, one may be quick to conclude that it's an outdoor tankless water heater. Weighing below 11 pounds, the compact device can be carried around seamlessly. The device, which runs on propane, comes with a regulator and a propane hose. Furthermore, it can be powered using a battery in the absence of electricity. You can check out more details 'bout the Camplux water heater below.
Compact
If you say it is an outdoor device, then you're right. It offers more functionality despite its compactness. With the device at your disposal, you do not have to worry about hot water. It comes with handles for movability. The device also weighs below 11 pounds, which is quite decent.
Power and energy requirement
The device requires low power and energy requirement. The Camplux water heater needs a meager 2.5 PSI to operate meaning that, it will function nicely even in areas with a low inlet flow rate. The gas pressure during operation is 0.4 PSI and can generate about 34000btu/hour of power. For outdoor functions where there is no means of electricity, the device can be powered by two "D" cell batteries.
What we like:
It is compact and relatively lightweight; hence, it saves space. It is decent for outdoor activities including camping.
Quite easy to install.
Low energy requirement. As a result of that, it can be powered with batteries.
It has a wide temperature range, starting from about 46.4 degrees Fahrenheit to 114.8 degrees Fahrenheit.
It comes with an Oxygen depletion sensor protection and other safety features, including an automated shutoff against fire hazard and anti-freeze features.
What we didn't like:
With an output of 1.32 gallons per minute, the flow rate is relatively low.
Not meant for drinking water.
There is a possibility of a gas leak when putting the gasket in the adapter.
Buying guide
Tankless water heaters (also called on-demand water heaters) are becoming more popular nowadays. Unlike the common water heater, in the tankless water heaters, as the name suggests, water is heated instantly and directly without the need for tanks. As soon as a tap is opened, water flows through the heater and heats up in no time before coming out of the tap. Different brands are coming up with different designs and models. As a result, the market is becoming loaded with different products of different specifications and features.
Due to the wide range of options, making a decision in a bid to select the best tankless water heater is becoming tasking day by day. However, a major determinant of one's pocket. It contributes a large portion of decision-making. Regardless of that, there are other things you might need to consider and they will be duly analyzed here. Asides from the buying guide, you can check for some tankless water heater reviews to aid decision-making.
Type – functionality and location
Generally, there are two types of tankless water heaters based on functionality– the single purpose and the multipurpose types. The multipurpose, usually bigger, can be used to power more than one appliance or plumbing units at once. It can also be referred to as the whole-house water heater. The single purpose, judging by its name, can only be used for one appliance or plumbing unit effectively. It can also be called the point-of-use water heater.
Tankless water heaters can also be classified based on their location during operation – outdoor or indoor. The outdoor version doesn't require any ventilation and is subject to harsh weather conditions. Hence, you need to select a unit that comes with reinforcement in almost all-weather conditions. Contrariwise, indoor heaters, since they are installed indoors, require vents.
Power
In recent times, manufacturers now consider energy saving as an important feature for every device. Of course, the tankless water heaters don't disappoint as they are good energy savers, significantly better than the conventional water heaters. It is important to consider the energy efficiency of the heater. The efficiency of a water heater is influenced by the energy factor. The energy factor can be said to be the quantity of hot water produced per energy consumed.
Conventional water heaters have an efficiency of 65% while tankless ones have an 80% efficiency. The two main sources of energy for water heaters are electricity and gas. Normally, the electric-powered gas systems are of higher energy factor than gas-powered ones. On the other hand, the gas-powered water heaters are cheap and require less operating cost per year. In a nutshell, it is important to consider this criterion when purchasing your tankless water heater as it goes a long way in determining energy bills.
Size
Not only do the tankless water heaters come in different designs, but it also comes in different sizes depending on your needs. Size, in this case, refers to the flow rate and temperature rise (how hot the output water will be). Ideally, you should expect a minimum of two gallons of water per minute (flow rate) from most tankless water heaters.
At the same time, it is also known that gas-powered heaters will generate more flow rate than those powered by electricity. When selecting the flow rates, ensure you put your family size into consideration. Do you have a shower or dishwasher? You need to consider them too. In view of the fact that there are no tanks involved to serve as a buffer, you wouldn't want to experience shortages during critical periods. It is best to be on the safer side by selecting units with higher flow rates.
As regards the temperature rise, you need to know the temperature of the water before it enters the heater so that you can determine what the post-heating temperature will be. It is important to know that the temperature of water moving into the heater will influence the speed or flow rate of the heater.
Fuel type
There are just three options that can serve as fuel for tankless water heaters, regardless of the type of heater: electricity, propane, or gas. Gas-powered heaters are very efficient, less expensive, and require vents. The multipurpose gas heaters are ideal for new buildings and they require a single gas port. Another merit of gas heaters is that they produce more amount of hot water per minute. Single-purpose versions of electric heaters are best for pre-existing buildings without thought of the need for creating more gas channels. Furthermore, it can be placed closer to appliances and plumbing units. It makes a lot of sense to make an adequate comparison of various fuel types before concluding on what to buy.
Last update on 2023-01-21 / Affiliate links / Images from Amazon Product Advertising API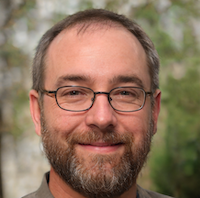 Jim Powell
Jim is our staff editor and writer. He has a degree in engineering. His hobbies are radio engineering and new technologies about which he has been writing for more than 7 years.