BEST CHOICE
While summer is delightful in so many ways, it does bring one thing most of us cannot stand – heat. Air conditioners can be seen in homes and offices as these represent an efficient way to make hot days and nights a bit more bearable. However, not all of us are fans of air conditioners. They have to be cleaned thoroughly and regularly otherwise bacteria, fungus and mold may build up and hence be sent to the air. This can lead to many health problems, so, many of us would rather invest in fans. While there are many types of these handy machines, many people prefer investing in the very best tower fan. This one cools off the room efficiently while using less energy. Moreover, it looks stylish and modern while its compact design makes it a great fit for any part of the room. If you're also on a quest for a tower fan, stay with us as we bring you a buyer's guide and tower fan reviews.
8 Things to know before buying a tower fan
In order to buy a tower fan that suits your budget and needs, well, you need to know what features to focus on. And we're here to help you learn that, let our buyer's guide steer you in the right direction.
1. How powerful tower fan do you need?
The first thing to ask yourself is how big or the small room you need to cool? Also, do you need one tower fan for the entire home, or you'd like to buy two-three of these so that you don't have to move them from room to room? Naturally, the bigger the room, the more powerful the fan should be. However, note that there is no need to buy a tower fan that is designed to cool bigger rooms than the one you plan to cool. So, buy the fan that is adequate for the room you plan to cool.
2. Level of convenience
The next thing you should consider is the level of convenience. Most tower fans come with different levels of air oscillation so you can adjust cooling power to your own needs. Other common features are a timer, auto shut-off feature, and remote access. However, if you'd like to buy a tower fan that can do more than just cool your home, look for high-end models that can also function as air purifiers and humidifiers. Versatile models and those that come with an auto-shutoff feature are also more environmentally friendly.
3. How quiet is it?
Compared to other types of fans, tower fans are the quietest. These are designed to eliminate redundant noise so they can fit into offices and other noise-free environments. Still, if this feature is very important to you, we suggest you check the noise level when buying the best tower fan for you.
4. Can you move it?
If you plan to move the tower fan from room to room frequently, then you'd most likely want to buy a portable tower fan. In this case, look for a lightweight tower fan that comes with a handle for easy mobility.
5. What about safety?
Tower fans feature blades that run vertically so the air is blown through the small opening on the front of the tower fan. Thanks to this unique design, tower fans offer a greater level of safety compared to their floor counterparts. So if you are worried about pets or children being around the fan, there is no need to. Although we suggest you purchase a fan with an auto-shutoff feature as you won't have to constantly think about turning off the unit.
6. Does it look good?
The modern and stylish design is something that most tower fans have to offer. But the truth is that all homes have different interior designs, and so you'd probably like to find the fan that best matches your home. And with a plethora of colors and designs, you'll surely be successful in that.
7. Look for branded models
When it comes to buying a tower fan for your home, you should also take durability and performance into account. Branded models, such as Lasko fans, certainly offer higher quality products that you will love having in your home. Not only will your money be wisely spent if you opt for a branded model, but you will also have peace of mind.
8. What's your budget?
Budget is something that determines how far you can go in terms of the fan's convenience, power, and performance. The question you'd want to answer is how much money you want to spend on getting the best tower fan. In addition, you should also think about priorities, and see what features you're willing to negotiate as well as which ones are essential.
Best tower fans in 2021
Whether you're looking for the best Lasko tower fan, best portable fan, or a quiet tower fan, we believe our reviews can provide you with the information you need. But, before jumping into our tower fan reviews, you can see what models we're going to review.
| Preview | Product name | Weight | Dimensions | Warranty | More information |
| --- | --- | --- | --- | --- | --- |
| | Lasko T42950 | 14 lbs | 13 x 13 x 42.5 inches | 1-Year Limited Warranty | |
| | Honeywell HYF290B | 10.21 lbs | 10.75 x 8.23 x 32.83 in | 1-Year Limited Warranty | |
| | Dyson Cool AM07 | 12 lbs | 9.1 x 9.1 x 39.6 inches | 2 year parts & labor warranty | |
| | Ozeri 3X | 14 lbs | 44 inches | 1 year | |
| | Lasko 2510 | 10 lbs | 7.6 x 6.5 x 36.2 inches | 1-Year Limited Warranty | |
| | Holmes Group HTF38138-BM | 8 lbs | 7 x 7.5 x 39 inches | 1-Year Limited Warranty | |
| | Seville Classics UltraSlimline | 4.5 lbs | 5.5 x 4.8 x 17.2 inches | 1-Year Limited Warranty | |
Tower fan reviews
Lasko T42951

 – Best tower fan for rooms

Our top choice is this easy-on-the-eyes Lasko tower fan that also happens to work like a charm. The Lasko T42951 is one of the best cooling fans for rooms, and let's see why that is so.

First, it is very quiet. You can watch TV or chat with guests without getting distracted by the fan operating. It is also a good choice for bedrooms – you'll sleep like a baby. Next, the fan features 3 speeds and widespread oscillation so it will cool the room quickly and efficiently. While this model may not be as powerful as some pedestal fans, it still does a nice job keeping the room pleasantly cool.

The fan comes with electronic controls and remote control for extra convenience. Other useful features are a carry handle so you can easily move the fan to another location and 7.5-hour auto shut-off timer that helps you use energy cautiously. This feature also gives you extra peace of mind if you have kids.

What we also love about this Lasko tower fan is the Fresh Air Ionizer. This feature contributes to better air quality because it emits negative ions and also captures mold, pollen, and dust.

This fan is high, measuring 42.5″, and has a small footprint, taking up minimum space. It will easily fit into the corner of the room or anywhere else you want to place it.

The sophisticated design is what really grabs people's attention. The Wind Curve design along with woodgrain accents creates a fan that looks modern and blends with any décor. This model is made in the USA and comes with a 1-year limited warranty.
What we like:
Sophisticated design
Comes with a remote control and timer
Fresh Air Ionizer cleans the air
Quiet operation
Perfect for any room
Small footprint
Made in the USA
What we didn't like:
Not as powerful as some pedestal fans
Honeywell HYF290B

– Best fan for the bedroom

Sale

HONEYWELL HYF290B
KEY FEATURES
8 Speed options
Programmable Timer
Oscillation
Dim light
A good night's sleep is crucial for our well-being. And there is nothing better than sleeping in a cool bedroom. The Honeywell tower fan could be just what your bedroom needs. What we really love is the quiet operation that will allow you to sleep like a baby by creating "white noise". Then there is this handy dim light with 5 lighting modes. You can adjust the light according to what you're doing, whether it is watching a movie or drinking tea. However, the downside is that you cannot turn off the light with a remote. Instead, you'd have to get up from the bed.
The next great feature oscillation that will quickly cool the room. In addition, there are 8 airflow speeds that let you have more control over the airflow. With the remote control, you can adjust the speed right from the bed. And when you're leaving the bed in the morning, place the remote in the back of fan housing so you always know where it is.
What also makes this model the best fan for the bedroom is the programmable timer. You can set it for 1, 2, 4 or 8 hours and forget about it.
And there is the affordable price. Considering all the features you get with this tower fan, this model could be a great investment.
What we like:
Quiet Operation
8 Speeds for better control over the airflow
Dim light perfect for the bedroom
Timer
Oscillation feature
Affordable
What we didn't like:
The light cannot be turned off with a remote
Dyson Cool AM07

– Best tower fan for children's safety

If you have kids or pets, then this tower fan with remote could be just what you need to have peace of mind every time you leave the house. Your loved ones will be safe when this fan is operating and you're not at home. Obviously, the bladeless design ensures this kind of safety.

However, this innovative design shouldn't be a reason to worry if this model will cool the room. The Dyson tower fan may not have blades, but it does have patented Air Multiplier technology that provides a constant airflow.

Moreover, you also get a remote with the 10 airflow settings, to fine-tune the airflow to your desires every single time. And it looks that Dyson has thought of everything because the remote has a curved design and is magnetized. When you don't need it, simply put it on top of the fan. Pretty cool, huh?

Another thing related to a bladeless design is less maintenance. Unique design minimizes dust buildup and requires much less cleaning than other tower fans.

This Dyson fan is quiet so you won't be bothered by its sound when studying, working, reading, or listening to music. It comes with a sleep timer and you can program it to turn off after preset intervals (from 15 minutes to 9 hours).

Another thing worth mentioning is the ground-breaking look of this model. Without a doubt, the Dyson tower fan will blend into any home, giving it a stylish touch.

While this model doesn't cool room better than other tower fans, not it is more powerful, its bladeless design and peace of mind it gives you may be worth the high price tag. A 2-year warranty is an added bonus as well.
What we like:
Modern, bladeless design fits into any interior
Great for homes with kids and/or pets
10 airflow settings
Quiet
Comes with a remote that stores easily
Sleep Timer
What we didn't like:
Ozeri 3X (44″)

– Best cooling fan for living rooms and offices

Sale

OZERI 3X
KEY FEATURES
Bluetooth technology
3 independent fans
Noise reduction
9 levels of airflow
3 preprogrammed airflow patterns
The Ozeri standing fan stands out from the crowd in its design and quiet operation. If you'd like to invest in a model that has all you've ever needed from a fan, then this one might be your best bet.
Ozeri is a great choice for living rooms, study rooms, and offices. It has 3 independent fans, oscillation function, 9 levels of airflow and 3 airflow patterns. All this makes this fan highly capable of cooling the room quickly and evenly. One of the best features is that this model offers the option to use a natural mode that basically feels like real wind, inviting you to relax and seize the moment. Pretty cool. There is also a timer that helps you keep the room temperature at the desired temperature, even if you're at work.
In addition, you can control the fan with an extended range remote, touch-sensitive control panel or via your Smartphone. This model features Bluetooth technology for quick access to all the features. You just need to download a free iOS or Android app.
The next thing we love is the unique design of this fan. With an elegant glass stand and a slim vertical profile, this tower fan surely looks gorgeous. It will be a great fit for your living or working space. Coming at an affordable price, the Ozeri tower fan is a worthy investment.
On the downside, this model isn't powerful to cool large rooms.
What we like:
Perfect for living rooms and offices
Quiet
A wide range of controls and options
Three ways to control the fan
Easy to assemble
Unique design
Great price
What we didn't like:
Lasko 2510

– Best fan for small space

LASKO 2510
KEY FEATURES
3 quiet speeds
Blue Plug™ Patented safety fuse technology
Timer: 7-hour timer
Built-in carry handle
If you're looking for an affordable and portable tower fan, then you might like this one. Here we have another Lasko tower fan but this one isn't as high as the first model we talked about. In addition, this one only comes in White, which is something that many homeowners actually appreciate. A white tower fan looks elegant and would make a nice addition to any room. Plus, dirt and dust are not as noticeable as with darker color fans. But, enough about the looks, let's talk about performance.
The Lasko 2510 standing fan is quiet, equipped with 3-speed settings, and has smooth oscillation, ensuring cool airflow in seconds. This model is not a good choice for big rooms though because it is not that powerful. However, for smaller rooms, it works great.
The fan also comes with a remote control so you don't have to get off the couch each time you want to change the speed. There is also a 7-hour timer so you can come to a cool home or sleep in a cool room.
This model weighs 10 pounds and is 36 inches high, being easy to carry from room to room. There is also a handle for added convenience.  Add a low price to all these great features and you can see why this model is one of the best tower fans for rooms out there.
What we like:
Easy to use
Quiet
Portable
Affordable
What we didn't like:
Holmes Group HTF38138-BM

– Best oscillating fan

HOLMES GROUP HTF38138-BM
KEY FEATURES
8-speed settings
8-hour timer
LED control panel
Oscillation
Integrated carry handle
The Holmes tower fan is another good choice for small rooms. This model looks elegant yet simple, blending into the room unobtrusively. But, we care more about the performance and we can tell this unit works well. It will cool any small room in minutes, leaving you more comfortable and relieved.
With oscillation that covers a wide area and 8-speed settings, this fan will make summer more pleasant. It comes with a remote control so you can conveniently change the settings.
What we also love about this model is the integrated carry handle. Thanks to it, you can move the fan easily from room to room.
This model is great for small rooms, but it won't cool medium-sized or large rooms, so keep that in mind.
What we like:
Easy to use
Good at cooling small rooms
Simple and elegant design
Timer
Portable
What we didn't like:
Not for medium and large rooms
Seville Classics UltraSlimline

– Best portable fan

The Seville UltraSlimline tower fan is a compact and portable unit that can be placed on the desk, shelf, countertop or any other tight place in your home. It's pretty powerful for such a small fan, but it does make noise and hence it is not good for bedrooms. However, this model is easy to carry from location to location, so you can enjoy the nice breeze in any part of your home. And 3-speed settings, 3 timing options, and oscillation feature will help you with that.
What we like:
Can be placed on the shelf, countertop or desk
Efficient
Cheap
Portable
What we didn't like:
Final thoughts
And there you have it – guide and reviews that will help you find the very best tower fan of 2021 for your home and office. There is nothing more important than having a breeze on hot summer days and nights, even if it is produced by a fan. Artificial breeze is still better than no breeze.
All the products we've listed offer good features, some models being more suitable for bedrooms while some may be good portable tower fans. However, there is one tower fan that really got our attention and that is the Ozeri 3X tower fan (#4 on our list). This one comes with great features and ensures powerful performance being one of the best models to buy today.
Last update on 2023-01-21 / Affiliate links / Images from Amazon Product Advertising API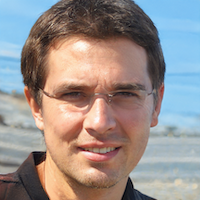 Edwin Roberts
Edwin is a certified design and home interior specialist. He also has extensive personal experience in home improvement and housekeeping.