In this article, we will show you how to choose the best foot massager, and give you reviews of the most popular models in 2021.
BEST CHOICE

RENPHO
Massage area: toes, instep, sole, heel
Different massage modes
Touch buttons are easily controlled with the feet
Removable fabric cover provides a clean massage environment
Stylish design
A foot massage is one of the luxuries that most of us cannot afford as often as they would like to or need to. However, there is an alternative to a professional foot massage, and that is, buying a foot massager. Of course, the effect won't be the same, but, your feet will definitely feel a relief. Investing in the best foot massager for you is a great way to express your gratitude towards your legs and give regular breaks to your feet.
How to choose a foot massager for your feet
Take a look at our buying guide to learn what to look for in a foot massager.
What do you need a foot massager for?
Some foot massagers are designed for a deep massage, others for a gentle, soothing massage. Then again, some are designed to help relieve symptoms from various issues, including plantar fasciitis and low circulation; others are suitable for relieving pain, fatigue and reducing muscle strain.
So, yes, you do need to consider what you need a foot massager for, in order to choose what's best for your feet.
Just a foot massager or also a calf massager?
This one is related to the previous point, but we still need to mention it. Some models are strictly designed for foot massage; others are meant for both foot and calves massage. Once again, it all depends on what your feet need.
Can you personalize it?
Another point to remember when choosing the foot massager is how adjustable it is. Can you personalize your massage experience by adjusting the heat, massage intensity, and choosing the preferred massage mode? Or there isn't' much to adjust and you can just choose from low and high massage intensity? This is especially important if you prefer a gentler massage, and want to be able to fully control the intensity.
Is there enough room for your feet (and calves)?
We guess this is not a problem if your feet and calves are small, but it certainly can be a nuisance (and even a reason to return the product) if you have larger feet and calves and they cannot fit into the massage chambers. So, yup, this is definitely something you want to look out for.
Design
When we say design we mean everything – the looks, how well the foot massage machine is built and is it compact or not. Of course, quality and functionality come before the looks. A good foot massager is made from sturdy materials and is reliable, usually coming with a 1-year warranty. If it also looks nice and stylish, that's a plus. If it doesn't, who cares?
As for portability, some models are built with traveling in mind, others aren't. That doesn't mean that the first ones are better than the second ones – it's just a matter of preference.
However, there's one thing to keep in mind – weight. Portable models are easy to move from room to room or carry with you on a vacation. They are also easy to store and don't take up much space. But, heavier and bulkier models can be pretty difficult to move around the house, and they also take up a significant amount of space. So, if you're buying a foot massager for your grandparents, be sure to select a portable unit.
Warranty
A warranty is what gives you peace of mind and helps you opt for a certain product. In case of some part breaking or failing, you can simply contact the manufacturer and ask for a replacement. Best foot massagers come with at least a 1-year warranty, so be sure to check that before making the final decision.
Price
When it comes to price, it all comes down to what you want. High-quality foot massagers with fancy features cost between $300-400. If you're more down to Earth, you can find a good product for $100-200. Then again, if you plan to use it once in a month, just out of pleasure, you can opt for a cheap foot massager, and still be happy with it.
So, you just need to come up with a list of features you would like in a foot massager and see how much that will cost you.
What's so good about having a foot massager?
In case you're having second thoughts on purchasing the best foot massager, perhaps this little reminder is what you need to make a good decision. Here are the most important benefits of having a foot massager.
Better blood circulation and overall health of your feet – If you're a taxi driver, chef, hairstylist, retailer, or an office worker, then you're dealing with pain in your legs and feet on a daily basis. Standing or sitting all day has been proven to be detrimental to our health. Muscle fatigue in legs and feet, leg cramps, and poor blood circulation are just some of the consequences you're experiencing.
Luckily, a simple machine such as a foot and calf massager can greatly improve the health of your legs and feet. The foot massagers work on the stressed tissues, relaxing your muscles and improving the speed at which blood cells transfer blood.
Relaxation – A foot massage can help reduce anxiety and stress hence makes you feel good and relaxed. This happens because the massager massages a pressure point (called plexus reflex) and helps your body to release stress. Not only your legs and feet will be rejuvenated, but your mind will also fully reap the benefits of a massage!
Encourages a quicker recovery – People who have undergone surgery or suffered a leg injury, find a foot massager really helpful because it helps alleviate the pain and improve blood circulation.
Relieves pain in foot and leg– People who have been struggling with plantar fasciitis and similar conditions, say they cannot live without their foot massager. Given the benefits we just mentioned, we completely understand them. So, to sum up, never underestimate the power of a foot massage!
Best foot massagers in 2021
Before you start reading through our foot massager reviews, you can take a quick look at this table and see what products we will talk about.
| Review | Product name | Weight | Dimensions |  Massage strength | Remote control?  | Warranty   | More information |
| --- | --- | --- | --- | --- | --- | --- | --- |
| | RENPHO | 12 lbs | 16.8 x 15.3 x 9.8 inches | 5 Levels |  No |  1-year | |
| | Nekteck | 7.7 lbs. | 15.8 x 14.2 x 3.2 inches |  No |  No |  1-year | |
| | AREALER | 7 lbs | 14.2 x 8.7 x 16.5 inches |  5 modes |  Yes |  1-year | |
| | BODESSY | 8.82 lbs | 12.2 x 5.9 x 13.8 inches |  5 modes |  Yes |  No | |
| | FIT KING | |  2x2 air bags |  2 modes |  Handheld controller |  1-year | |
| | Miko | 12 lbs | 43x40x20 CM  |  5 different settings |   2 Wireless Remotes |   1-year | |
| | Human Touch | 26.8 lbs | 18 x 17 x 19 inches *Calf Massage Width - 4.5 inch. *Calf Massage Height - 12 inch. |  4 massage programs |  No | Limited | |
Foot massager reviews
RENPHO

– Best overall

RENPHO
KEY FEATURES
3 kneading intensities and 3 air pressure levels
Heat function
Ergonomic design
Touch panel
If you're looking for a top-rated foot massager that will relax your feet after standing all day at work, this may be a great product for you. This one allows you to customize your massage, and gives your feet a gentle and warm massage.
The RENPHO foot massager can be your escape into paradise and tranquility.  With 3 kneading intensities and 3 air pressure levels, your feet will get a soothing massage just the way they like. Thanks to the touch panel, you can easily adjust the massager to work for you. There is also a heat function for a more soothing effect on your feet. However, keep in mind that it takes a while for the product to heat up. Also, when the air compression is on, the massager gets a bit noisy.
This foot massager will help you relax the whole body, as it is equipped with a rotation ball, rolling stick, and air compression, giving you a deep kneading Shiatsu foot massage.
On top of all, your Shiatsu foot massager will be always clean and hygienic because of removable, washable inserts.
What we like:
Ideal for a soothing foot massage
You can personalize your foot massage
Gentle warmth
Removable washable cloth
What we didn't like:
It takes several minutes for the massager to heat up
Noisy when air compression is on
Not for an intense massage
Nekteck

– Good cheap Shiatsu massager

NEKTECK
KEY FEATURES
Adjustable height and portable design
Heating function
6 massage heads and 18 rotating massager nodes
If you're looking for a Shiatsu foot massager but you're tight on budget, no worries! This heated foot massager has all you need to get a wonderful and intense massage at home or on work. Its sleek design allows you to tuck it under the desk or couch and reach out for it when you need a deep foot massage.
This electric foot massager comes at a low price, yet it offers a good foot massage to your feet. The massager has 6 massage heads and 18 rotating massager nodes. It will relax your muscles, and improve blood flow. Moreover, a heating function helps rejuvenate tired muscles. The unit is easy to use and has an adjustable height feature for a better experience. On-board cord storage and carry handle to enable you to transport the unit easily.
But, although Nekteck foot massager helps to relieve the pain in your feet, it definitely takes some time to get used to the massage intensity. There are also no adjustments for massage strength (which will certainly make things more pleasant). So if you want a strong foot massage, you will be happy with this little dude.
Another thing you should know is that the rollers do the same movement all the time, so you need to move your feet constantly otherwise you will start feeling pain.
What we like:
Affordable
Perfect for Shiatsu massage
Heating function to soothe your tired feet
Sleek and small
Portable – you can bring it to your work
What we didn't like:
No auto-off function
The rollers perform the same move all the time
You cannot adjust the massage intensity and speed
Too strong for some people
AREALER

– Best foot massager for plantar fasciitis

AREALER
KEY FEATURES
5 different massage modes
Kneading, rolling and scraping functions
15-min timer
Remote control
This heated foot massager is a great choice if you want to spoil your feet. The massager can be personalized and it comes with a remote, for a convenient and fun massage experience. You can just let go and enjoy the massage.
The Arelaer foot massager is equipped with 5 different massage modes so you can personalize the massage according to your needs. It also features kneading, rolling, and scraping functions, as well as air compression and heating function. Thanks to these features, this unit is perfect for releasing tightness in your muscles and giving a rejuvenating massage to your feet. However, keep in mind it doesn't get so much to the heel. It also has a snug fit, and it's recommended for foot size 5-11.
Furthermore, it is a good choice for those with plantar fasciitis, diabetic neuropathy, and arthritis. This model went through FDA, CE and RoHS certification, so you can be sure that you really bought the best foot massager for you. Other features worth mentioning are the remote control, overheating protection, washable socks inserts, and a 15-min timer.
What we like:
Gentle heat
The ability to personalize the massage
Lightweight and portable
What we didn't like:
It has a snug fit, may be too tight for some people
Only for foot size 5-11
Doesn't massage heel so much
BODESSY
If you're in a search for a Shiatsu foot massager, this model might be just the perfect one for you. It comes with great features, giving a lovely massage to your feet. Plus, it comes at a great price, being suitable for those of you on a budget. Without a doubt, this model will be a smart investment.
The Bodessy foot massager features 5 massage modes, intensity control, and a heating function, giving your feet a tremendous experience. You can use this unit after a long day to unwind, or when you feel pain in your feet. This Shiatsu massager is bound to make your feet happy. A 15-min timer will ease your mind and allow you to completely focus on a massage. Also, overheating protection will give you peace of mind, because you'll know that you're safe. Gentle heat is also a possibility and it will help improve blood circulation and relax muscles faster.
Just like most foot massagers, this one also comes with removable inserts so no need to worry about that. Simply remove the covers and wash them, so you can enjoy the fresh scent on your next massage. Speaking of massage, you'd want to wear socks each time you're using this unit because that will help you feel the benefits of a massage. Otherwise, you may feel the rollers under your feet which will be uncomfortable. Also, this model is not a good choice if your feet are larger, as it is recommended for foot size up to 12.
What we like:
Affordable
Provides a nice Shiatsu massage
Easy to use
Use a remote control to personalize a massage without leaning over to the unit
What we didn't like:
Perhaps you'd want to wear socks when getting a massage because otherwise, you will feel too much pressure on your feet
Only for foot size up to 12
FIT KING

– Foot and leg air compression massager

Sale

FIT KING
KEY FEATURES
2×2 Airbags
2 Massage modes and 3 intensities
10 professional massage techniques
15 Minutes shut-off feature
2 free extensions for different calves size
If you want to have your calves and feet massaged and soothed every day, then this may be the best foot and calf massager at this price point. This model is a great choice for those who work long hours, such as doctors, chefs, etc. The FIT KING massager will help you bring your legs to life.
The FIT KING massager is designed for calves and foot, helping your legs to recover from a 12-hour shift, or sitting all day. This model is a good choice for the elderly but also for young adults. It's easy to use and it comes with two extensions for calves, so more people can use it. However, it wraps loosely around the foot whereas it may feel too tight on calves.
The 2×2 airbags work in such a way that they press the foot and calf muscle and increase the blood circulation hence relieve pain and fatigue. Moreover, this massager helps combat swollen legs. 2 massage modes and 3 Intensities enable you to personalize your experience and tailor it to your needs at the moment.
But, the best thing about this product is that you can carry it with you wherever you're headed to – on a vacation, to your work, or to a friend's. It's powered by DC12V/1A adaptor (UL Plug), comes with a remote, and detailed user manual so you'll learn how it's used pretty quickly.
A 24-Month Warranty is indeed reassuring, but you can also count on customer service – they're very helpful.
What we like:
Comes at a good price
Helps with swollen legs and painful feet
Easy to use
Comes with 2 extensions for different calves size
Ideal after a 12-hour long shift or sitting at the desk all day
What we didn't like:
Too loose on the foot and a bit too tight on the calves
Miko

– Best foot massage machine for on-the-go

Sale

MIKO
KEY FEATURES
Two independent foot chambers
5 different pressure settings
Deep kneading
Subtle vibrating
Gentle heat function
Two wireless remotes
15-minute auto shut-off
The Miko Shiatsu foot massager is a great choice if your feet are desperate for a deep, intense massage.
Here we have the Miko foot massager – perfect for aching feet that need relaxation. Deep-kneading and soothing vibrations help relax your muscles, and relieve pressure and in your feet. In addition, you can turn on the gentle heat and enjoy the massage even more.
Two independent foot chambers will devote the same amount of time and strength to both your feet, especially the bottom and sides of feet. You will also feel gentler pressure on your heels. However, there is no pressure on your ankles.
This foot massager helps improve blood circulation as well as relieve pain from plantar fasciitis, muscle tension, and tough knots. But, be sure to use a maximum of 15 minutes per day, at pressure level 1. Also, don't forget to put socks on because that'll help your feet to feel comfortable.
This model is compact and ultra-portable. So, you can bring it to your office and take a break when you need it. It will easily fit under the desk. Removable washable cloth cover ensures your foot massager stays clean and hygienic.
With 5 different pressure settings, this foot massager is pretty strong. So, this product may not be a good choice if you're looking for a relaxing and gentle massage.
What we like:
Gentle heat, deep kneading, and gentle vibrations relieve pain in your feet and relax the muscles
You can choose from various pressure levels
Provides a deep massage to your feet
What we didn't like:
Too intense massage for some people
Slightly expensive
Massage is not so strong on heels
No massage on ankles
Human Touch

– Best leg massager for plantar fasciitis, circulatory issues, and fibromyalgia

HUMAN TOUCH
KEY FEATURES
Patented figure 8 technology
Under-foot rollers
4 Auto-Massage Programs: Shiatsu 1, Shiatsu 2, Relax, and Refresh
Adjustable Tilt
Built-in handles
Removable, washable sleeve inserts
If you're suffering from plantar fasciitis, circulatory issues, or fibromyalgia, this foot massager might help move things in the right direction. This is a massager for both calves and foot, giving your muscles a luxurious massage and a chance to rejuvenate.
Human Touch is well-known for its patented figure 8 technology. Thanks to this technology, your calves will get a smooth massage, and every inch of your muscles will be massaged hence pain and numbness will be relieved. This technology also improves blood circulation. Powerful rollers will ensure your heels and soles get a gentle massage, perfect for relaxation. You may not get as strong massage as you would with a model that is designed only for feet, but you'll surely enjoy it.
You can choose the perfect massage for your calves and feet – Shiatsu 1, Shiatsu 2, Relax, and Refresh. In addition, two tilt options make it easy for you to find the right angle and enjoy every moment of your chosen massage. Removable and washable sleeve inserts allow you to keep your massager fresh and clean.
This leg massager is rather cumbersome, but it does have built-in handles that help you move it from room to room.
What we like:
Great for plantar fasciitis, circulatory issues, fibromyalgia and pain relief
Under-foot rollers for a reflexology massage
Adjustable tilt-base
Handles for easy transport
Improves blood circulation
What we didn't like:
The leg chamber cannot be adjusted
Maybe tight if you have larger calves
Takes up a lot of space
Final thoughts
We take our feet for granted, which is such a mistake. Thanks to our feet, we can go from place to place, enjoying our lives and making memorable moments with our friends and family. We can dance, work out, and visit marvelous places. We can go to work, hold meetings and then go to lunch. In other words, we can do what we want and go where we want. But, when we got home, we forgot about our feet – how much they have done for us that day. Well, that's not fair. Just like our mind needs a break from a hard day, so do our feet. And that's where the best foot massager comes in handy. So, choose the product that your feet will love and give them a vacation they deserve!
Last update on 2023-01-21 / Affiliate links / Images from Amazon Product Advertising API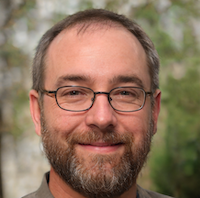 Jim Powell
Jim is our staff editor and writer. He has a degree in engineering. His hobbies are radio engineering and new technologies about which he has been writing for more than 7 years.