Do you often think when you are out, "Did I unplug the iron"? Do you have pets or children who may accidentally touch an ironing board and turn an iron over? Have you ever been interrupted by a phone call while ironing?
When choosing an iron, few people think about safety, but it cannot be ignored when using it. If you buy the right iron, you still may not like the ironing process, but at least it won't be a stress for you.
Safety
To prevent most accidents with irons, you should consider the iron shape. When you are in the store, look for irons that are most difficult to turn over. A large rubber heel won't let an iron slip accidentally, there are also irons that blink, buzz and shut off when turned over or have protective safety features.
Modern irons have the following features to protect you and your beloved ones:
Automatic shutdown
This feature works as follows: if the iron is in a horizontal position and is idle for some time (it depends on the model and manufacturer, but is usually about 30 seconds), an iron is turned off automatically. But the moment it starts moving, it switches on again.  For an iron in a vertical position, automatic switching off works the same, the only difference is the response time. A vertically standing iron without movement will switch also off, but in a few minutes, not seconds.
Fabric damage prevention
Modern irons have plenty of functions to save you from damaging your favorite dress or expensive pants, even if you really want to. Special modes for different fabrics allow not racking brains on choosing the right temperature and degree of moistening, for example, the silk, wool or flax modes. Moreover, the adjusting knob is made in such a way to set the exact mode, without worrying about setting a wrong one.
Modern sole plates and nozzles
Special sole plates (made of metal ceramics and metal with Teflon coating) and nozzles on the iron sole plates reduce the risk of shiny patches on delicate fabrics by reducing the sole temperature to a safe, but still effective level.
Clean ironing and reliable performance
An anti-limestone rod or cartridge effectively softens the water going to the steam chamber from a water tank. So, you can use usual tap water without difficulties with cleaning and maintenance.
Other nice things, that modern irons can boast of in terms of safety, including a light signal of the steam readiness or a sound signal that the steam generator has run out of the water.
Convenience
When using any tool, it is important that it feels nice in your hand and is easy to use. This is no less important than the process itself. When it comes to irons, the design and angle of the iron handle, weight, and sole smoothness are the factors determining if you enjoy the ironing or ironworks against you.
Light irons are easier to use, they usually have a stylish design with dynamic shapes and sharp corners. They are best for people who find it difficult to use heavy irons. For stronger people, heavier irons may be a better choice. But if the iron is heavy, its handle should be aligned with the working surface for more efficient and comfortable usage.
Who doesn't want iron to slide smoothly on the fabric? Look for irons with a special friction-reducing surface. Also, pay attention to the sloped sole edges for ironing around buttons and inside pockets. The right shape of edges prevents the accidental bending of the fabric and folding when ironing.
Don't you want to iron where it is comfortable, not where there is a socket nearby? If you have an iron with a long wire, you can put the ironing board wherever you want and watch your favorite TV show or just get comfortable near the window.
Efficiency
When choosing an iron, you should keep in mind the fabric of clothes that you iron most often. Does a mountain of cotton shirts terrify you every week? If so, you can make your life easier and choose an iron with a powerful steam generator. Water molecules in the steam lubricate and stretch fibers, making them more pliable when ironing. Folds easily disappear!
High-performance irons can generate about 40 grams of steam per minute and increase the steaming to 130 grams per minute or more for short periods. In addition, their operating power is about 2400 W, so you do not need to wait for them to heat up.
What about suits and dresses? If they are in your daily wardrobe, you may need an iron that can be used in an upright position. While the clothes are hanging on the hanger, you can iron folds appeared after a long working day.
Delicacy
Do you worry about burning delicate fabric? On one hand, iron must be hot enough for effective ironing, but you don't want to damage your favorite clothes as well. It is most effective to start ironing with silk and synthetic clothing, that should be ironed at the minimum temperature and finish with cotton and linen items.
But what to do if you are ironing shirts (at 347°F) and suddenly remember that you forgot to iron a silk blouse (at 240°F)? How to determine that iron has cooled down to the right temperature? An iron should have a digital temperature sensor for that.
Of course, when choosing an iron, you don't want its ironing surface to be too easily soiled, so choose irons with a scratch-resistant soleplate that is difficult to damage or scratch.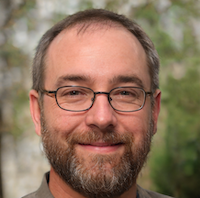 Jim Powell
Jim is our staff editor and writer. He has a degree in engineering. His hobbies are radio engineering and new technologies about which he has been writing for more than 7 years.