Finding unique gifts for married couples can be stressful but finding unique wedding gifts for couples who have everything can be more stressful. This same scenario happens when selecting wedding gifts for the couple who has everything. Often times, this type of couples are wealthy and you believe they have almost everything in the world.
Do you have a friend who just got married but you don't know what to buy for them? Having you been planning to give a gift to your married friend but you think it may be inferior or unappealing? Your sole aim is to appreciate them by giving them special and unique gifts. So what unique gift can you give to this couple? Will they find it appealing?
Surprisingly, there are a lot of gifts that the couple will be so happy to have. If you fall into this type of dilemma, you are on to the right article to give you some ideas about wedding gifts for the couple who has everything. Now let's get going.
Arts collection
This option tops the list. Arts, on its own, is a form of communication. It is very possible that art collection is unique and doesn't exist in the couple's home. Chances are that the couple will cherish them. You can simply purchase a very beautiful one from an artist. This will probably be a great option for you if you are an artist.

Source: https://www.artgalleryofhamilton.com
A knife set and customized chopping board
This option is for couples who love to cook. Really, it looks so pleasing to see their names engraved into the chopping board. You can make a very beautiful design on it out of their first names or use the "Mr and Mrs their name". Not only can a chopping board do the trick, but you can also add a knife set to match the design. Ensure you select a quality lightweight knife since we are all about making it appealing. It is a cheap option yet decent.

Source: http://scugoldcoasttoastmasters.club
A wine collection
You can simply order a wine collection for that married couple. You can gift them a collection of various tastes of popular wines. However, this option may be expensive. You can more creative by etching their names, a phrase, a monogram or a love message on the bottles.

Source: https://www.winespectator.com
A coffee maker
A coffee maker is a good option for the couple who love to start their day with a cup of coffee. However, it may be expensive. Popular brand coffee machines include Mr. Coffee, Bunn, Cuisinart, and Keurig. You can be sure that their product won't get spoil quickly.

Source: https://www.reviews.com
Recipe book
A recipe book is a nice gift for couples, who love to have adventures. If you know that the couple loves to have fun in the kitchen, then this is a good gift for them. With this book, you can add more to their romantic life as they get to experiment and try out numerous list of new delicacies together. They get to prepare nice dishes they have never thought of. Fortunately, this book may be passed down to their future generation and you will be remembered as that thoughtful friend. Bon appetit.

Source: https://www.etsy.com
Customized glassware and ceramics
Most times, the couple might have stocked up a set of wine glasses. Sometimes, Upgrades are inevitable. You can offer a beautiful set of wine glasses with their names etched on it. You can also get a mug with their favorite pictures or pet on it.

Source: http://www.beldecobd.com
An alarm clock
An alarm clock, though small, is quite decent. It is an inexpensive option. The couples will definitely appreciate a device that gets them out of bed in time.

Source: https://www.lifewire.com
A set of cookware
A new set of pans and pots for a new set of couples sounds nice. You can consider buying a set of copper, stainless or ceramic cookware. Carefully select a quality set which has a nice exterior look.

Source: https://saladmaster.com
A customized picture frame
This is a very popular gift for couples over several decades now. A frame for their romantic pictures is good, but a customized frame is more appealing. A customized frame with a love design or the couple's names engraved on it. It might even be a phrase that sounds so pleasing. You can offer the frame without a picture in it. But if you choose to give it out with a picture, you can fix a picture of one of their romantic times together in it.

Source: https://www.indiamart.com
Luggage
Not many people will consider this as a gift for the couple. It is more likely that you are offering a unique gift. Most times, people don't consider purchasing luggage until they want to embark on a journey or camping. You can get quality fancy luggage and add some little customization to match. For newly wedded, it may be quite appealing since they will be going on a honeymoon. It might also be likable by couples that love traveling.

Source: https://www.usatoday.com
Waffle maker
With a waffle maker, you give the couple another breakfast option. Breakfasts are very important to start a day. It might be very beneficial if the couple has children. The device might eventually become a frequently used one.

Source: https://www.myrecipes.com
Bedding set
Every couple has a bed. They will also have to change their beddings. You can simply offer an artistic and beautiful set of high quality. Definitely, they are going to accept this option.

Source: https://www.nautica.com
Conclusion
There are many more unique wedding gifts for couples who have everything. Regardless of which of them is close to you, it is just about appreciating for something they had done in the past and celebrating them for the new milestone in their life. This article contains a few gift ideas that are generally acceptable.
In the end, it boils down to your budget and sometimes portability. Sometimes, it is all about creativity. You can offer gifts from different categories such as arts, appliances, cooking wares, kitchen utensils, beddings, wines, clothing, etc. If you are very close to the couple, you can try to list out those things they may find quite appealing rather than having the intention of determining what they do not have.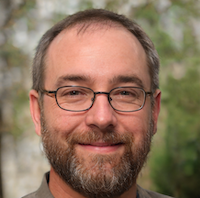 Jim Powell
Jim is our staff editor and writer. He has a degree in engineering. His hobbies are radio engineering and new technologies about which he has been writing for more than 7 years.