The joy of having a clean property goes beyond the health and safety importance that it offers. Whether your building has started looking washed out and faded from the outside, or you just need to guard against the growth of destructive mold and algae around your home, it is important to know the basics of how to use a pressure washer to get rid of the rotten pile of dirt that has covered your building and make your apartment a beauty to behold once again.
While pressure washing isn't a magic wand that will instantly remove all the accumulated dirt, soot, sludge and mildew from your home's exterior and concrete surfaces, it still remains the best way to way to get rid of stubborn dirt and preserve the value of your building.
Why pressure washing?
Many exterior elements require pressure washing before they can be rehabilitated, repaired, and refurbished. It is simply the best way to ensure that the surface is kept clean and ready for the application of some elements like paint cans or sealant tubes, and can also be applied to get rid of old, peeling layers of product that could hamper the activities of these elements during the renovation process.
So if you are looking to protect your home, building or property from deterioration and ruin, or you want your building's exterior to look just as great as the interior, pressure washing is the way to go.
But it doesn't end there. Having a comprehensive knowledge of how to use a pressure washer is key to maintaining the value and beauty of your property without posing a threat to your home or health status.
In this guide, we will be taking you through the safe and efficient operating procedures of a pressure washer.
Popular operating procedures of a pressure washer
Just as we have reiterated earlier, pressure washing is the most effective method of removing sticky stains and stubborn debris. It is carried out by a pressure washer and powered by either electric motors or gas engines.
A pressure washer comes equipped with a high-pressure water spray that pressurizes and forces the water from the attached garden hose through a spray wand to get rid of stubborn stains and sticky debris from surfaces and objects such as buildings and concrete surfaces.
Cleaning with a pressure washer can be as fun-filled as it is effective when done appropriately, but at a single turn of events, it can exert so much pressure and damage your building or property. To prevent this from happening, you must be conversant with all the parts of the pressure washer and its switches and have a perfect knowledge of how to use a pressure washer before getting started.
How to use a pressure washer: step-by-step
Listed below are some very important steps you must take before you start using your pressure washer.
1. Put on the relevant safety attire
It is very important to have your personal protective goggles and footwear on before you get started. Protective safety glasses will guard against flying projectiles when spraying dirt and debris off surfaces with a pressure washer. Enclosed protective footwear with a thick sole is also necessary to limit the chances of slipping on the wet and watery floor during pressure washing. It is also important to wear protective gloves and long pants to protect your hands from common high-pressure injection injury and shield your limbs from dust and dirt.
2. Be wary of flowers and plants
It is also essential to take great precautions to protect your plants during pressure washing to ensure they are not destroyed, damaged, or engulfed in a layer of chalk, dust, and grime that does not wash off.
3. Get the pressure washer ready for action
Ensure the pressure washer is filled with the recommended engine oil or the gasoline before you start the engine and carefully place the pressure washer in the secured grounded outlet.
4. Carefully connect the garden hose
Carefully attach a garden hose to your pressure washer while connecting the water inlet and ensure you switch on the water connect before turning on the washer to aid the pump's durability.
5. Fill in the bucket
Add your preferred detergent solution in a strong bucket and fill it to the brim. This will help ensure that you achieve the desired cleaning result and give your property that extra sparkle that it needs.
6. Attach the desired tip
To achieve the desired deep-cleansing result, ensure that only the recommended tips from the user's manual and guidelines provided by the maker of the pressure washer are attached to the nozzle.
7. Start the pressure washer
Before you start the engine, make sure that the pressure washer's spray tip is about 2-3 feet away from the actual surface. Move the tip of the nozzle at a regular pace near the target area while keeping it at a safe height of 12 inches that will ensure dirt, debris, and dust are easily removed from the surface without damaging your property.
Most of the time, your pressure washer will come with a list of instructions that must be promptly adhered to if you want to avoid mishaps.
Here are a few tips on some safety precautions to take while using a pressure washer
Ensure the nozzle is held tightly at an angle of 45 degrees away from the target surface for deep and safe cleaning.
Move randomly in different directions
Don't focus on a single area. Move the pressure washer's spray randomly and in multiple angles and directions from side-to-side to give your property a befitting look. Proper care should also be taken to steer clear of pets and humans as the washer's powerful spray gun can inflict physical injuries on humans if projected towards the face, eye, hands or legs.
Apply a moderate amount of detergent
Add the right amount of your preferred detergent solution and soak for about five minutes. Now, start slowly by cleaning from lower parts before you gradually move to the upper parts and vice-versa.
Follow the manufacturer's guidelines and instructions
Adhere strictly to the manufacturer's guidelines and instructions provided with the pressure washer and follow every guideline stated for draining the system after the application of the detergent solution.
Be careful to steer clear of areas with electrical outlets and flammable gases to avoid electrocution or toxicities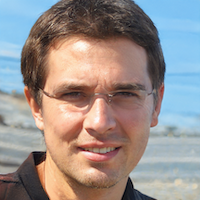 Edwin Roberts
Edwin is a certified design and home interior specialist. He also has extensive personal experience in home improvement and housekeeping.