The GreenLife Soft Grip is the best ceramic cookware of 2021 in this price range and is ideal for anyone looking visually-appealing cookware that does amazing job cooking food. Read below about the other top-rated ceramic cookware sets you may like.
BEST CHOICE

GREENLIFE
PFAS, PFOA, lead or cadmium free
Even cooking
No hot spots
Easy cleaning
Stay-cool handles
Come in several beautiful colors
Don't we all have a need to make things as simple as possible? Well, one of the areas where we have, like, a million options to do this is in the kitchen. From all kinds of appliances and utensils that make preparing food a piece of cake to different types of cookware, we get to cook with. Well, today we'll talk about one of the most recent popular cookware – ceramic cookware. Ceramic cookware indeed makes cooking different! You usually don't need to use oil or do but in very small quantities, so the meals you make are healthier. Then, cleaning is so easy that you will immediately fall in love with your new ceramic cookware set. There are some other benefits of this type of cookware, and to learn them, keep on reading.
In this article, you'll also go through our guide and ceramic cookware reviews. Hopefully, we will help you make the right decision when purchasing ceramic cookware set for you and your loved ones.
What to know about ceramic cookware
When we speak about ceramic cookware there are two types of them.
Ceramic-coated
The first one is made of another material, like cast iron or enameled cast iron and it only features a ceramic coating for non-stick properties and high-heat resistance. According to research, this type of coating does not release harmful fumes and chemicals. This means it's pretty much safe to use as long as you use it up to the recommended temperatures.
The thing to note though is that if the coating gets scratched, it can start releasing these chemicals and fumes. So, if scratches start to appear on your lovely ceramic-coated cookware, you will need to throw it away (we know this isn't gonna be easy, but it's necessary for your health).
With this type of ceramic cookware, you should not use utensils that could damage the coating, such as metal ones. Instead, opt for silicone, nylon, or wooden utensils.
100% ceramic cookware
The second type of ceramic cookware is the 'real' one. Meaning, it's 100% ceramic. This type of cookware is made only of ceramic clay and that clay has undergone several processes (shaping, drying, heating, and glazing) before being ready to see the light of day. This is one of the safest cookware options out there. And you can use different types of cookware utensils for this type of cookware – silicone, wooden, metal and nylon included.
Now more on the features of ceramic cookware (both types)
The selling point of ceramic cookware is its non-stick interior. When we say nonstick, we mean safe for cooking, and free of toxins such as PFAS, PFOA, lead, or cadmium. There is no need to use vegetable oil so cooking is much healthier. If you insist on using (or if this is required) a few drops of oil, coconut oil is a great (and healthy) option. Another benefit of the non-stick coating is simple cleaning. Since the food doesn't stick, there is no need for harsh cleaning. Instead, just wipe the oil with a kitchen towel. After that, use lukewarm water, mild soap, and (a soft) sponge to clean the dish.
Speaking of cleaning, most manufacturers claim that their ceramic cookware is dishwasher-safe. And while this means it can stand being washed in this machine, it doesn't state how long it will take before you start noticing scratches or the coating starts to peel off. So, it's best to stay away from the dishwasher if you want your ceramic cookware to last longer.
Compared to stainless steel and similar type of cookware, ceramic cookware takes longer to heat to the preferred temperature. However, it also tends to hold heat better and for longer, so you can turn off the stove just before you plan on finishing cooking.
Ceramic cookware comes in various colors and designs, bringing a vivid tone to any cookware collection. If matching cookware is your thing, then you'll be astounded with all those options you have at disposal.
As for durability, ceramic cookware is delicate and breakable so you need to be extra careful when using, cleaning, or storing. Still, it can last for years to come if you take proper care of it. This means you should not use metal utensils on it, as these are likely to cause scratches. Also, using a cooking spray is not a good idea because you will struggle to clean the pot/pan from it. In time, you'll see buildup caused by a spray (Hint: This is not a good sign at all). Another thing related to durability is how you store your pots and pans. If you have a big enough kitchen and a ton of shelves, keep the ceramic cookware on separate shelves. But, the truth is most people don't have that kind of space so they store pots and pans together. If that's that case with your kitchen as well, always remember to place a kitchen towel, or a page of old newspapers between the ceramic pieces so they don't damage. And one more thing to keep in mind is NOT to put an empty pan/pot on a stovetop (on high heat) as this can cause some damage.
So, here's a summary of how to be kind to your ceramic cookware:
Avoid putting an empty pot or pan on high temperatures
Use wooden or nylon utensils (these are best options for both types)
Avoid using cooking, non-stick spray
Store ceramic cookware on separate shelves to avoid breaking
Place a kitchen towel between the pots
Sing to your ceramic cookware to show it appreciation (just kidding with this one, although if that's your thing go for it J)
Guide to choosing the best ceramic pots and pans
Safety
When buying a collection of ceramic pots and pans it is important to check it the dishes are made without harmful chemicals that leach into the foods or react with high heat. Look for the labels that say – PFOA, PFAS, cadmium and lead-free. Knowing that the dishes you're cooking with are safe certainly brings peace of mind.
Heat-resistance
If you love simple cooking, then you're probably using an oven quite a lot. The great thing about cooking your meal in an oven is that you don't have to stand next to it and check the food that's been cooking every five minutes. When the food is in the oven, you can also do other things around the house and check your food every now and then. Some stovetops come with a timer which makes things even easier for you.
Now, about that ceramic cookware set that you plan to buy. Some ceramic sets aren't very good at withstanding high heat, i.e. they can stand temperatures only up to 300F. Others are more heat-resistant and can stand temperature up to 800°F so they can be used for cooking food in the oven. Although we advise you to check if the lids that come with the set are also oven-safe. We know that certain dishes are to be cooked covered otherwise they will be completely ruined.
Transparent lids
One of the features that make cooking easier and simpler is the transparent lid. We all know how irritating uncovering the pot/pan during cooking can be. Nonetheless, it is essential to regularly check how things are going. Another downside is that the heat escapes from the dish so you risk burning your hands on steam PLUS the cooking takes longer. But, glass lids are great because you don't have to lift the lid in order to check on the food that's cooking. Just be careful not to touch the glass part of the lid (that's why there are handles!) as it can get pretty hot.
Handles
Another thing that makes cooking with ceramic cookware a great experience is comfortable, stay-cool handles. When the handle fits into your hand, you won't have any problem controlling the pot or pan. Also, pay attention to whether the handles stay cool or not. Stay-cool handles are the best option. However, it's not the end of the world if a ceramic cookware set comes with metal handles. You will, however, need to protect your hands, either by using silicone handle covers or oven glove.
Extra utensils
Some manufacturers include a few cooking utensils together with the pots and pans. Although utensils are not exactly of impressive quality, they still can be of use, even for a short time. So, don't be unappreciative.
Warranty
Ceramic cookware is easy to break, which is all the more reason to buy one with a guarantee. Knowing that you've just invested in ceramic cookware with a warranty can definitely give you some reassurance that you made the right choice.
Best ceramic cookware reviews
| Preview | Product Name | Free of | Oven safe | Piece | Warranty | More information |
| --- | --- | --- | --- | --- | --- | --- |
| | GreenLife | | Max. 350 ̊F | 16 pc. | Limited Lifetime | |
| | T-fal | | Max. 570 ̊F | 14 pc. | Limited Lifetime | |
| | Cuisinart | | Max. 350 ̊F | 11 pc. | Lifetime | |
| | BulbHead | | Max. 500 ̊F | 10 pc. | Lifetime | |
| | Blue Diamond Pan | | Max. 850 ̊F | 10 pc. | Limited Lifetime | |
And here is the part that you've been waiting to read about – ceramic cookware reviews. Here you'll learn about the pros and cons of each set as well as what is included in every set. When you read our reviews, you'll have an idea of which cookware set would work best for you.
GreenLife

– Best overall

This Greenlife ceramic cookware is a great choice if you're looking for a safe and sturdy cookware that looks striking. This is one of the best ceramic cookware sets on the market today – let's see why.

The GreenLife Set is ideal for safe cooking because it doesn't contain PFAS, PFOA, lead, or cadmium. Rest assured that the food you'll be cooking in this ceramic cookware is safe for you and your family. Made of Thermolon ceramic, this set is sturdy and easy to clean.

The set includes the dishes you need for everyday cooking. Oh, and you also get four kitchen utensils. Included are:
4-inch mini fry pan
7-inch open fry pan
5-inch open fry pan
1 qt cov. saucepan
2 qt cov. Saucepan
5 qt cov. Stockpot
5 qt cov. sauté pan
7-inch steamer
What we love about these pots and pans is that they conduct heat evenly, ensuring the food is cooking evenly both on the inside and outside. Because of even heat distribution, there is no need to use high heat. Low and medium heat will be enough for the food to cook. Moreover, the food will stay tender and juicy. You can cook food in the oven as well, considering that this cookware is heat-resistant to 350F.
Another thing we love is to stay cool, comfortable handles. You will have control over the pot/pan and at the same time, your hands will stay safe.
And finally, this set looks strikingly beautiful. You would probably want to put it somewhere so everyone can see it and admire it. It comes in eight lovely colors, including burgundy, black diamond, and soft pink.
Don't wash these in the dishwasher because they may stain or damage. The set is easy to scratch so you should only use nylon and wooden utensils. The major downside of the GreenLife cookware is that a non-stick coating doesn't last for long. Also, you have to use a tiny bit of butter otherwise the food will stick.
What we like:
Sturdy
Great for healthy meals
Comfortable handles
Even heat
Heat resistant up to 350F
Easy to clean
Looks dazzling
Available in several colors
Affordable
What we didn't like:
Easy to scratch
The non-stick coating doesn't last for long
You should use butter
T-fal

– Dishwasher safe cookware

T-FAL
KEY FEATURES
Ceramic nonstick
Aluminum base
Free of toxins
Even heat
Heat resistant up to 570F
Dishwasher safe
T-Fal Initiatives cookware set comes at a great price and yet it offers nice features. It's a great choice for anyone looking for a decent set of ceramic-coated cookware.
Made of aluminum, the pots and pans have a sturdy base that ensures reliability and durability. However, the pieces are lightweight so your arm won't strain every time you pick a pan or pot off the stove. The cooking is even and you don't have to use oil or butter. Another thing that we'll make you enjoy cooking is a stylish design of these pots and pans. This set comes in Gold, but you can also choose Black or lovely sea-inspired Blue. This set is sure to add a nice touch to your kitchen.
The ceramic nonstick interior helps the food not to stick and makes the items super easy to clean. Speaking of which, this set is dishwasher safe. The nonstick coating is free of toxins (Lead, Cadmium, and PFOA) and can withstand high temperatures, up to 570F. Meaning, the pans are great for searing. Pots and a large fry pan come with glass lids that fit tightly so the food will turn out juicy and tasty. And, the cooking will be faster considering you won't have to lift the lids to check the food.
We strongly advise you to read the instructions as soon as you unpack the set because there are some rules for seasoning the set and instructions on using it.
The pots and pans are super easy to scratch so you do need to be extra careful with each piece. Another concern is that they can stain so don't leave the food to sit there for too long.
The T-fal ceramic cookware includes:
5 inches Fry Pan
5 inches Pan
11″ Cov. Fry Pan
1qt Cov. Saucepan
2qt Cov. Saucepan
5qt Cov. Dutch Oven
4 Nylon Tools
What we like:
Sturdy aluminum base
Ceramic coating for non-stick cooking
Lightweight
Even cooking
Don't require oil or butter for cooking
Dishwasher safe
Affordable
What we didn't like:
Can stain if the food is left in the dish for too long
Scratches easily
Cuisinart

– Best rated ceramic cookware

CUISINART
KEY FEATURES
Aluminum core
Non-stick ceramic interior
Metallic finish
Free of PTFE, PFOA, PFOS
Silicone handles
Glass covers
Here we have the Cuisinart ceramic cookware, perfect for a family. This set looks good and cooks amazing food, with less oil. It also has a nice price tag.
Pots and pans that come from Cuisinart are known to perform amazingly, delivering delicious and tender foods. Well, this cookware is no exception. The pieces are carefully designed, for maximum convenience. The core is made of aluminum, and then there is a ceramic nonstick interior, and finally a metallic finish for a clean look after months of use. Ceramic nonstick is free of toxins (PFOA, PTFE, and PFOS) and it does not stain. The cookware works on gas, electric, halogen, and glass stovetops and is oven safe up to 350F. What's even better is that you can use pots to freeze foods and hence avoid plastic containers.
This is one of the best ceramic nonstick cookware sets but keep in mind that you need to use oil otherwise the food stick to the dishes. However, when using olive/avocado oil, the nonstick feature works like a charm. What also works great is even heating thanks to an aluminum core. Comfortable silicone handles are easy to grip because they stay cool. They are made to last. Glass covers enable you to easily supervise the cooking process.
This set includes:
1.5qt saucepan w/lid
2.5qt saucepan w/lid
3qt sauté Pan w/lid
6qt stockpot w/lid
8-inch Skillet
10 inches skillet
Steamer Insert
What we like:
Strong aluminum core for even heating
Glass Lids
Comfortable handles for easy grip
Nonstick ceramic interior doesn't stain
Versatile
Oven safe
Great price
What we didn't like:
The food will stick if you don't use oil
BulbHead

– Best chic cookware

Sale

BULBHEAD
KEY FEATURES
Copper-infused ceramic coating
Aluminum layer
Oven safe to 500F
PFOA, PFTE free
If you've just moved in and want to buy a cookware set, take a look at this one. The food won't stick, and you get 10 pieces so you can try new recipes that require simmering, sautéing, boiling, baking, or cooking stocks.
This is one of the best ceramic cookware sets for a reason (or more of them). The aluminum layer ensures there are no hot spots, so the food is cooked evenly. No more worrying about some parts of meat staying raw on the inside! What makes this set different from most is the ceramic-copper combination that offers a wonderful glossy finish and non-stick interior. Little or no oil makes this set a great choice if you promised yourself that you'll eat better and healthier meals. Pots and pans are PFTE and PFOA free. Be sure to check instructions on seasoning otherwise the food may stick. Also, it's important to frequently repeat the seasoning to keep the copper ceramic pots and pans working properly.
The Red Copper set looks amazing, and will certainly boost your kitchen look. The set includes:
8inch fry pan
10inch fry pan/lid
1.5-quart sauce pot/lid
2.5-quart sauce pot/lid
6-quart sauce pot/lid
steamer insert (made of aluminum)
As you can see, this set contains just the pieces you need for everyday cooking and would be a great way to start your culinary journey. The set is oven safe to 500F but the metal handles do get hot. Protect your hands prior to opening the oven. However, glass lids cannot be put in the oven. So, this is something to keep in mind. Also, the pieces can chip or scratch if not treated with care.
What we like:
Perfect to add to your cutlery collection
Looks great
Lightweight pans
Nonstick
Easy to clean
Oven safe
Great for daily use
What we didn't like:
Metal handles get hot
Can chip or scratch if you aren't careful
Glass lids are not oven safe
Blue Diamond

 – Best diamond-infused

BLUE DIAMOND
KEY FEATURES
Ceramic coating infused with diamonds
PFAS, PFOA, lead, and cadmium free
Forged base
Oven and broiler safe up to 850°f
Lifetime limited warranty
The Blue Diamond Pots and Pans are durable, easy to clean, and deliver exceptional cooking results.
The Blue Diamond ceramic cookware features a forged base for increased durability. The base is lightweight so you'll enjoy cooking. But, what makes this one of the best ceramic nonstick cookware sets out there is diamond-infused coating. It's far superior to copper so the food will be cooked evenly while tasting super delicious. And it also adds up to the durability of this set. Ceramic coating helps with cleaning because the food doesn't stick. To clean, you'll just need warm water, soap, and a soft sponge. Easy as pie.
This set is also PFAS, PFOA, lead, and cadmium free so rest assured that you'll be cooking with great pots and pans. They are broiler/oven safe – to 850°f which means you'll be purchasing a versatile cookware set. However, beware that handles are metal so they become hot quickly.
Here we have a 10-pc cookware set that includes the following pots and pans:
7-inch fry pan
9-inch fry pan
2-quart Cov. saucepan
2.5-Quart cov. skillet
5-quart cov. Stockpot
There are also three glass lids included and two nylon cooking utensils.
This is one of those cookware sets that will hypnotize you with their perfect looks. Coming in Blue Diamond and Red Diamond, you can choose the set that's to your liking.
While this set is durable, it won't be if you are not careful with it. Don't use metal utensils because it can scratch pretty easily.
What we like:
Looks amazing
Available in blue diamond and red diamond
Durable
Cleans quickly and easily
Diamond-infused for better heat distribution
Nonstick
What we didn't like:
Handles become super hot
Get scratched pretty easily
Final thoughts
GreenLife Soft Grip is certainly the best ceramic cookware for the stated price, and it offers some amazing features. It's free of PFAS, PFOA, lead and cadmium and ensures even cooking. Moreover, the pots and pans feature stay-cool handles for a nice grip and control over your cooking. Glass lids retain moisture and heat considering you won't have to peek inside. As a result, cooking is faster. The icing on the cake is a variety of vivid and soft colors to choose from and hence bring a vibrant touch to the kitchen.
Happy cooking!
Last update on 2023-01-21 / Affiliate links / Images from Amazon Product Advertising API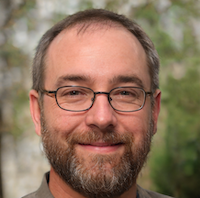 Jim Powell
Jim is our staff editor and writer. He has a degree in engineering. His hobbies are radio engineering and new technologies about which he has been writing for more than 7 years.