BEST CHOICE
Sale

COWAY AP-1512HH
4-stage filtration system
Includes air quality indicator+ filter change indicator
Ionizer and Eco modes available
Recommended for room size 528 sq. ft.
Airflow rate of up to 7.6 CMM
Having to go through the flu season or work indoors all day can be a chore. And it's made even worse if you're sensitive to smells and allergens a bit more than the regular Joe. Who wants that if they can help it?
Well, ask anybody and they will tell you to get yourself an air purifier. But, with so many brands and types out there and considering your budget, narrowing down on which best air purifier to buy can make your head spin.
Let us help you out! What is the best air purifier in 2021, you wonder? Based on our tests and air purifier reviews from buyers, we have compiled a list of the best products available on the market below.
Best air purifiers in 2021
| Preview | Product name | Air Quality Indicator | Automated | HEPA filtration | Recommended room size | Dimensions | Warranty | More information |
| --- | --- | --- | --- | --- | --- | --- | --- | --- |
| | Coway AP-1512HH | Yes | Yes | Yes | 528 sq. ft. | 16.8 x 9.6 x 18.3 inches | 3 years | |
| | Bissell air400 | Yes | Yes | Yes | 300-400 sq. ft. | 16.1 x 9.8 x 24 inches | | |
| | GermGuardian CDAP4500BCA | Yes | No | Yes | 153 sq. ft | 8.88 x 6.38 x 22 in | | |
| | Winix 5500-2 | Yes | Yes | Yes | 360 sq. ft. | 15 x 8.2 x 23.6 inches | 1 year | |
| | Hathaspace 6-in-1 | Yes | Yes | Yes | 350 sq. ft. | 13.5 x 7 x 19.5 inches | | |
| | Honeywell HPA300 | No | No | Yes | 465 sq. ft. | 9.2 x 20 x 22.2 inches | 5 years | |
| | LEVOIT LV-H132 | Yes | | Yes | 86-129 sq. ft | 8.5 x 8.5 x 14.5 inches | 1 year | |
Air purifier reviews
Coway AP-1512HH

– Purifier that won't break the bank

Sale

COWAY AP-1512HH
KEY FEATURES
4-stage filtration system
Includes air quality indicator+ filter change indicator
Ionizer and Eco modes available
Recommended for room size 528 sq. ft.
Airflow rate of up to 7.6 CMM
We begin our list with the Coway Air Purifier, a top choice among many customers based on their list of most popular air purifiers. If you are looking to buy a cheap, but one of the top-rated air purifiers, without compromising on the quality, we recommend giving the Coway Air Purifier review a read.
Thorough filtration
While small, the Coway is one powerful air purifier. The presence of a four-step filtration sets up a mix of a bipolar ionizer, pre-filter, true HEPA filter, and an odor filter that successfully reduce any allergens, airborne odors, and pollutants present. The bipolar ionizer in the four-stage filtration process works up an electrochemical reaction that decreases particles in the air, effectively creating a flow of clean air within your space. Coway's air quality indicator lets you know the indoor air quality in real-time. So just look at the LED sensor light and find out how well the purifier is working.
Reasonable price
Comparing the prices of other, similar purifiers, what we noticed straight off the bat was that Coway AP had one of the cheapest retail prices out there. If you are not willing to spend more than a couple hundred dollars on a filtration system, this definitely one air purifier you should consider. However, just because the Coway is a cheap air purifier, it absolutely doesn't mean this is its best quality; just one up for consideration. It was rather hard for us to come by another purifier that came at such a low price and provided with a range of facilities you can expect from some of the top-rated ones.
Saves power and energy
If irritants are detected in the air, the Coway will automatically adjust fan speed as required for far more effective filtering. When the device does not detect any more particles indoor for over half an hour, it switches off by itself to save power. Besides the automatic fan speed regulator within the air purifier, you choose between the three modes to adjust the device to your preferences.
What we like:
A HEPA-certified machine that thoroughly filters the air
Excellent prices and comes with 1 HEPA filter and 1 carbon filter
Automated and saves energy when not needed
Indicates the quality of the indoor air through sensors
What we didn't like:
Indicator light too bright for sleeping spaces
Can make noise when fan set to the highest speed
Bissell air400

– Best air purifier for smoke and fumes

Sale

BISSELL AIR400
KEY FEATURES
1-inch thick activated carbon filter designed specifically for the purpose of absorbing smoke, odors, and VOCs
3-stage filtration system
Suitable for medium to large rooms between 300-400 sq.ft.
The Bissell air400 is another top-notch product that made its way into our list of the best air purifiers. Particularly designed for large living spaces, this purifier functions to rid the indoor air of fumes and other harmful irritants.
Smoke absorption
The Bissell air400 rids indoor air of odors. Like any quality air purifier, it is considered one of the best air purifiers for dust. But its specialty lies in filtering the air to create a completely smoke-free zone.
Before reviewing anything, we usually take the manufacturers' claims of their products with a grain of salt. But Bissel's promise of being adapted to combat smoke has proven to be tried-and-true, with many buyers living in areas prone to wildfires claiming this to be their saving grace.
Thick charcoal filter
The thicker the carbon filter, the stronger the odor a purifier can absorb and Bissell air400 seems to have one of the thickest ones around. It moves a lot of air in a small amount of time, effectively cleaning up odors from kitchens and that wet, stable smell most pet owners seem to experience.
Night mode
A common complaint, as seen with the Coway Air Purifier, is that the indicator light is too bright and that it disrupts sleep when kept in the bedroom.
To combat this, the Bissell comes with a silent mode and an automatic night mode, perfect for when you need that little peace and quiet. The lights on the top of the device switch off and the color wheel dims, allowing for the purifier to run in the background without being a distraction.
What we like:
Filters a huge amount of air considering its compact size
Runs silently in the background
Suited for areas experiencing a lot of smoke or pollution
Absorbs smells without a trace
Reasonable price
What we didn't like:
Can sometimes receive products with faulty systems
GermGuardian CDAP5500B

 – Good for fighting mold

GERMGUARDIAN CDAP5500B
KEY FEATURES
Control via Wifi and Bluetooth
Reminds you to replace the filter
UV-C light technology works with Titanium Dioxide to kill germs
We're no germophobe but we do like our indoor space not making us sick every so often. This is where this particular air purifier comes into action. The GermGuardian does what it says on the can and much more. Check out our experience with the purifier to help you with your decision in picking one.
Fights bacteria and other germs
You will find other air purifiers on the market that get rid of allergens and other irritants from your living area but so far, this is one of the few ones we have that not only filters the germs but also kills them. Molds, bacteria, fungi spores, these are all irritants that are always present around us, in some areas more than others and you will be surprised to know how much if you ever brought a blue light into your home.
A good indicator that indoor space is prone to germs is how often the inhabitants are getting sick, be it sneezing, allergies, rashes the whole nine yards. This is especially true if you have children or pets in the house. Not only are they more likely to introduce germs into space, but they are also the most vulnerable when these pathogens become airborne.
The GermGuardian is heavily marketed towards getting rid of such issues, using a combination of UV-C light technology and Titanium Dioxide to kill those pesky germs once and for all, eliminating chances of breeding in your home.
Can be operated from anywhere using a smartphone
With GermGuardian feeding data to your preferred devices through a WiFi and Bluetooth connection, it's possible to always monitor the quality of your air whenever wherever. This particularly useful if you are away with pets or children back at home. The app lets you control the settings and set the timer according to your needs.
Uses a light ring to indicate PM (particulate matter)
As an air purifier heavily advertised towards fighting allergens and other disease-causing pathogens, it seems only right that the GermGuardian has a light ring that changes color to indicate the amount of particulate matter present. The ring changes color from green to yellow to red to show how the air is changing. Even without the app feeding you more specific data in real-time, you or another inhabitant, perhaps a young child, could always have an approximate idea of what is happening in their living space.
What we like:
Designed to fight allergies and fungal infections
Kills the bacteria instead of just flushing it out
Air quality readings are sent over to your phone
Suitable for a place susceptible to mold growth, bacteria etc.
Washable filter
What we didn't like:
Cannot be controlled without an app
The app may have a problem connecting
Winix 5500-2

– Good air purifier for odors

Sale

WINIX 5500-2
KEY FEATURES
A 3-stage air filtration system
Washable AOC carbon filter
PlasmaWaves permanently filters out odors and VOCs
Makes auto-adjustments to fan speed
The Winix 5500-2 makes its way into our list because of its innovative odor-destroying technology and perhaps it will be your choice too.
Very cheap for an air purifier
Coming down to just around 160 dollars, this is so far the cheapest air purifier on our list. We get our money's worth out of the Winix. However, just because it's cheap doesn't have to mean it's cheap. The Winix 500-2 is one of the most intuitive devices for your home, with a user-friendly interface, 4 fan modes, PlasmaWave technology, and all without having to loosen our purse strings.
PlasmaWave technology and light indicators
The PlasmaWave works double-time breaking down odors and smells. The machine functions to process the air and work to permanently filter it, instead of recycling it. The light communicates when this is happening, stays the same color with the process is going on, and then changes back to the normal setting when it is done. This function can even be turned off if necessary.
4 fan speed settings
You can manually run the machine on 4 fan settings, or choose an auto mode and let the machine choose the settings based on the data collected from the sensor. This means hands-off operation. With 4 settings we can manually set the speed to exactly what we want. The options include Low, Medium, High, and Turbo.
What we like:
Deals with dust
Detailed light indicators
Cutting-edge plasma technology
Very cheap price
Indicates when the filter needs changing
Good for people handling common household odors
What we didn't like:
Hathaspace HSP001
Sale

HATHASPACE HSP001
KEY FEATURES
Targets asthma-inducing particles and allergens
Suitable for average-sized rooms
Combats pet dander and hairs
4-stage filter system
We recommend the Hathaspace for those on a budget and are willing to give up a little space for fresh air.
4-stage filter system for thorough purification
The nano-cold catalyst filter gets rid of larger particles such as pet dander and dust, along with toxic household chemicals such as ammonia, formaldehyde, and benzene from the air space. This is the first step.
After the catalyst is done, activated carbon molecules absorb smoke, odors, fumes, and VOCs around your home so that the air can move into the next stage. In the final step of the process, nano-materials in the anti-bacterial filter eliminate and destroy any traces of bacteria, viruses, and fungi left.
3 fan speeds as well as automatic functioning
Buyers get the option to choose from 3 fan speeds which are low, medium, and high. There is also the option to switch Hathaspace to auto mode, where the fan speed is automatically adjusted based on the air quality sensor measurements.
UV light technology and ionizer
Hathaspace gives the choice between two settings: an ionizer and a UV-C light sterilizer. UV light gets rid of airborne bacteria and other micro-organisms by targeting their DNA, stopping them from multiplying altogether. On the other side, we have the ionizer, which gives negative ions that attach themselves to irritants that are positively charged and presented in the air, nullifying them in the process.
What we like:
Cheap retail price
Thorough filtration system
Automatic functioning
Dual technology for twice the efficiency
What we didn't like:
Can fail to run or stop during filtration process (may be unique to the device)
Honeywell HPA300

– Good for dust control

Sale

HONEYWELL HPA300
KEY FEATURES
Cycles air at a rate of 5 times per hour
Certified HEPA-technology
Made for x-large spaces (465 sq. ft.)
Capture up to particles as small as 0.3 microns
4-stage of filtration + little to no sound
There are 4 levels of setting on the Honeywell HPA300. In the order they come in, these are GERM, GENERAL CLEAN, ALLERGEN, and TURBO. The first level, GERM, produces minimal to almost no sound. This is ideal if you do not prefer white noise while going about daily activities. The second stage is a pleasant white noise that is barely audible but does not skimp out on the filtration. The 3rd and 4th levels offer superior airflow. In a lot of air purifiers, the highest settings produce considerable noise, with the fans working overtime. But Honeywell is almost silent compared to those, sometimes pricier options.
Replacement filters are easy to use and maintain
The Pre-Filter A inside the purifier needs to be replaced in a rotation of 3 months while the HEPA filter can be replaced annually. But it's all right if we forget because the lights on the machine give you reminders when your filters need changing. The maintenance process itself is fairly simple with usually no need for expert help.
Works well for large rooms
Honeywell HPA300 is an exception from other air purifiers designed for larger spaces. Unlike the other designs we see on the market, Honeywell can function at one of its highest modes without making a peep not seem clunky and out of place.
What we like:
Covers a lot of ground
Can filter up very small particles
Relatively quiet
What we didn't like:
Can sometimes give off chemical odors
LEVOIT LV-H132

– Best for small spaces

LEVOIT LV-H132
KEY FEATURES
Does not emit ozone
Includes 3-stage filtration system
3 fan speed settings
Light includes brightness setting
The Levoit is what we would call a humblebrag. Coming in at a whopping 89 dollars, this mini-purifier is available in two shades: black and white.
A 3-stage filtration system for common airborne particles
Fine Preliminary filter gets rid of dust particles and the carbon filter takes care of any lingering smells and odors in our home. After that Preliminary and HEPA filter rids our space of animal dander and allergens respectively.
For small spaces only
Expecting such a small purifier like Levoit to cover a 3-bedroom house would not be our best decision but for such a mini device, it can still pack a punch. This is a family-friendly product suitable for small apartments and single rooms. Not as powerful as some of the heftier options in this list but with the right placement in a medium room, this gives us our money's worth.
What we like:
Doubles as a nightlight
Small and sleek
Easy to handle
Suitable for small indoor spaces
What we didn't like:
Product warns of choking hazard for very young children
Questions to ask when investing in an air purifier
So far, we discussed quite a few products in this air purifier review. If you are still stuck on the fence about which purifier to buy, we have listed some pointers to help you narrow down your search. Also, hang around to find out which purifier we crown our favorite.
Consider your room size
If someone is thinking about buying an air purifier, chances are they have already considered where it's going to go. If you live in a small apartment by yourself, your needs will be much more different than a family of six living on a farm. Think about if the gadget will become an obstacle if it is placed in certain areas. If necessary, bust out a measuring tape and compare the purifier sizes available. No need to buy something three sizes too big.
Consider which size you would like
So you know which size you might need, but what you actually need might actually vary. Size doesn't always correlate to power so what you will need to look into instead is how fast the device needs to cycle air. If you are someone with respiratory problems or are prone to allergies, you will need a purifier that has a high rate of ACH.
Think about the upkeep
The air purifier you have your sights set on; does it need its filters changed every month or every year? Are you a forgetful person? Maybe get a purifier that does the job of reminding you when it's time to change them. Consider this and look into product details for more information.
What's the reason you need an air purifier in the first place?
If you live in a city with smog or near a wildfire zone, it's best if you invest your money in a purifier that is specialized to handle smoke, like the Bissell model. If you suffer from infections and diseases, GermGuardian may be your guardian angel.
Final thoughts
Having reviewed many air purifiers, we probably will never smell stuffy, indoor air the same way again. We hope you find the right air purifier for your home and that this article has pushed you a little closer to making a choice.
For our pick, we will have to go with the Coway AP-1512HH, which is our favorite out of all of them. With its sleek, sophisticated design and all-over functions, it isn't really a surprise that it is also a top-rated purifier among many customers as well.
Last update on 2023-01-21 / Affiliate links / Images from Amazon Product Advertising API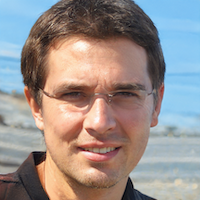 Edwin Roberts
Edwin is a certified design and home interior specialist. He also has extensive personal experience in home improvement and housekeeping.