BEST CHOICE

PURSTEAM PS-937
Weighs up to 2.2 pounds
An innovative safety cap to prevent burns
A hanger and collapsible pole
The versatility provided by the 4-mode steam control
Comes with clips and fabric brush
Comes with a money-back assurance
The importance of science and technology in our daily activities cannot be disregarded. The fashion and clothing world has also benefitted from the intelligence of science and technology in the form of the clothes steamer.
The clothes steamer is an appliance used for getting rid of lines or folds from fabrics and clothes easily and quickly. The appliance employs steam to achieve its function. There are lots of clothes steamers in the market manufactured by different brands with different specifications. This article presents a compilation of clothes steamer reviews with a view to helping you pick the best clothes steamer to suit your needs.
Best clothes steamers in 2021
| Preview | Product name | Power (Watts) | Steam time per filling (minutes) | Auto Shut off | Warranty (years) | Type | More information |
| --- | --- | --- | --- | --- | --- | --- | --- |
| | PurSteam | 1500 | 60 | No | 1 | Standing | |
| | Jiffy Steamer J-2000M | 1300 | 90 | Yes | 3 | Standing | |
| | Rowenta IS6520 | 1500 | 60 | Yes | 1 | Standing | |
| | Conair Turbo Extreme Steam | 1550 | 15 | No | 1 | Handheld | |
| | Steamfast SF-680 | 1350 | 3 | Yes | 1 | Table-top | |
Clothes steamer reviews
PurSteam PS-937

– Heavy duty clothes steamer

PURSTEAM PS-937
KEY FEATURES
Weighs up to 2.2 pounds
An innovative safety cap to prevent burns
A hanger and collapsible pole
The versatility provided by the 4-mode steam control
Comes with clips and fabric brush
Comes with a money-back assurance
The PurSteam PS-937 is a powerful clothes steamer with nice ergonomics. For those finding clothes steamers with much de-wrinkling power, this device is the way to go. You do not have to worry about those chafing collars, sleeves, and pockets. It features skin-burn protection. A review of the PurSteam PS-937 has been done below; do take your time to read them.
Safety cap
Everyone loves to use an appliance that cares about their safety. Fortunately, the manufacturer expressed its commitment by introducing an innovative safety feature into their product, a safety cap. The safety cap offers huge protection from burns. The cap can never open up when the water is hot or there is hot steam in the tank.
4-mode steam control
Truly, there are various types of fabrics and the product's manufacturer acknowledges this by embedding a steam control system into the device. The device comes with a steam control with four adjustment levels. You can manually influence the output of the device to protect delicate fabrics from the effect of high temperature. In a nutshell, the PurSteam PS-937 is versatile in function.
Collapsible pole
The collapsible pole, a major part of a standing clothes steamer, determines the clothes-steaming convenience. It carries the hanger and clips, which carry the clothes. The pole allows the user to adjust the clothes to their height and comfort.
What we like:
Fairly affordable and offers more value for money
The manufacturer invested in its users' safety by introducing a safety cap which prevents burns
It offers more versatility, courtesy of the 4-mode steam control
It is lightweight and quiet
It comes with a money-back assurance
What we didn't like:
The clips didn't grasp clothes well enough
The handle may get hot after prolonged use
First timers may find it maneuver the hose
Jiffy Steamer J-2000M

– Best clothes steamer for homes and light commercial uses

JIFFY STEAMER J-2000M
KEY FEATURES
A faster heat-up rate of about 2 minutes
A 5.5-foot long hose
Comes with a metallic steam head of about 6 inches wide
High durable with a sturdy plastic body
The steam time for each filling is about 1½ hours
A water tank capacity of approximately 3 liters
Automated shut-off
It comes with four wheels
A no-leak check mechanism
Talking about durability and strength, the Jiffy Steamer J-2000M fits into that description.  This device poises to be the best garment steamer. Movement is never a problem since it comes with wheels to relieve you of stress. Quality steam time with a decent tank capacity. Due to a lot of features, the Jiffy garment steamer can be used as a commercial clothes steamer. Let's go through the full review.
Two-minute heat-up
Nothing impresses better than when your clothes steamer heats up immediately. The faster heat-up rate translates to faster clothes-steaming. You won't have to wait for long after powering your steamer.
Automated shut-off
Safety is a major concern in electronics and the Jiffy garment steamer doesn't disappoint. It is equipped with an automated power-off system. When the tank is empty or not in use, it powers down itself. Another advantage of this feature is that it also saves energy and costs.
A long hose
A long hose means more flexibility when working your garment. The device is equipped with a 5.5-foot long hose. It provides more freedom when clothes-steaming making it look as if you are handling a handheld steamer.
What we like:
It heats up faster in about 2 minutes
The 5.5-inch long hose offers some maneuvering
It has a big water tank of 3 liters
It offers about two hours of steam time before any refill
It is durable and long-lasting
It comes with a 3-year warranty, an indication that the manufacturer has much assurance in its product
It is multipurpose. Apart from its major function of clothes-steaming, it can also be used to remove wallpapers
The automated shut-off provides extra safety
What we didn't like:
Possible cases of water spit.
It can only be used in North America due to its voltage requirements.
Rowenta IS6520

– Fast heat-up clothes steamer with a big tank

ROWENTA IS6520
KEY FEATURES
A big water tank of 3.8 liters
A strong collapsible pole made of aluminum
Large metallic steam head
Revolving hanger
Two powerful wheels
A 6.56-foot long power cable
Automated shut-off system
The total steam time for each filling is 1 hour
The Rowenta IS6520 is a professional clothes steamer that focuses on its user's comfort. A lot of features have been put in place to allow a top-notch working experience. For those looking for a clothes steamer that offers more comfort and working flexibility, this product might be the best option for you. The device also comes with some nice accessory kits to enhance the clothes-steaming experience. A look into our Rowenta steamer review will give you further details about the device.
The revolving hanger
The Rowenta IS6520 stands out amongst other best clothes steamer, thanks to all the features embedded in it. Among these impressive features is the revolving hanger. The revolving hanger facilitates a quality clothes-steaming experience. The hanger is capable of rotating at 360 degrees, providing the user several positions for clothes-steaming. You can easily change the sides of the clothes by rotating the hanger without having to take the clothes off the hanger.
Convenience, movability, and portability
Moving the appliance can be really tasking, especially when in a hurry. The manufacturer, thankfully, equipped the Rowenta IS6520 clothes steamer with two powerful wheels for easy transferability. You don't need to worry about how to move the device, all you have to do is tilt it and pull it along. Another impressive feature that focuses on improving clothes-steaming operation is the power switch located on the device. What makes it special? Yes, it can be operated using your foot. You do not need to bend down to power off your device. A long hose to allow maneuverability? Wow! Using this product is quite easy and stress-free!
Large water tank
Water tanks are important in clothes steamer. The capacity of the water tank is more important. Fortunately, the Rowenta IS6520 comes with a big removable tank that can accommodate about one gallon (3.8 liters) of water. The one-gallon tank should be able you provide you one hour of a continuous flow of steam. You won't have to refill too often.
What we like:
It offers the biggest water tank capacity than any on this list
A large metallic steam heat covers a large surface area when working
The collapsible pole allows more working freedom for both short and tall persons
The hanger is enabled with a 360-degree rotation
Extra working freedom provided by the long power cable
Automated shut-off system
Continuous clothes-steaming for 1 hour before refilling
The switch can be operated by foot, hence, you won't have to bend each time to power off the machine
Two powerful wheels to move the device around conveniently while working
What we didn't like:
The device might start leaking after some time
Possible cases of spitting water
Steam flow may be stalled if the hose is not held correctly
Conair Turbo Extreme Steam

– Best handheld clothes steamer

CONAIR TURBO EXTREME STEAM
KEY FEATURES
Two-mode steam settings
40 seconds heat-up
Water tank capacity of 7.3 ounces
A robust 1550-watt heater
Three useful attachments: a silicone strip, clothes spacer, and a brush
A power switch
A steamer plate made of aluminum
Looking for the best handheld steamer, the Conair handheld steamer should be your first consideration. It does excellent in clothes-steaming many clothes within a short period of time. The Conair Turbo Extreme Steam boasts of a powerful heater that draws 1550 watts from your socket. The Conair fabric steamer is a lightweight handheld clothes steamer with so much efficiency in removing wrinkles easily, giving your clothes a perfect look. You get to look very attractive to that beautiful person, thanks to your smooth pleats and creases. The device is also ideal for those looking out for the best travel steamer. What other things does it offer? Simply go through our Conair steamer review below.
Two-mode steam settings
Yeah, the device gets very hot in no time. It already provides enough steam power to handle clothes in 15 minutes with a full tank. It also features a turbo steam mode. With this mode, you can handle stubborn wrinkles on clothes, removing them effortlessly and quickly. The device offers some flexibility as it can also be used to erase folds on thicker fabrics.
A power switch and a flat base
Unlike some other models, the Conair Turbo Extreme Steam is equipped with a power switch. The power switch allows more safety and working convenience. You do not have to unplug the power cable before you can power off the device. The flat base also provides extra working comfort as it allows you to stand the device during use. When working, simply switch off the device and stand it on the bench while it is getting ready for the next cloth.
The 7.3 oz. water capacity
A common characteristic of handheld clothes steamers is portability. Water, being so important for clothes-steaming, needs to be available at all times, especially when working. The Conair Turbo Extreme Steam comes with a big tank, capable of accommodating about 7.3 oz. of water. It is not a new thing that steam is produced at about 100 degrees Celsius. The total time it takes for all the steam produced to get used up is dependent on the amount of water the device can contain. The capacity of the tank permits longer periods before refilling.
Three accessory kits
The device comes with three accessories – a silicone strip, a clothes spacer, and a brush. The brush can be used to work fabrics to allow a deep and proper clothes-steaming, the clothes spacer to handle delicate clothes, and the silicone strip to pull the clothes tightly and firm when working.
What we like:
You can start clothes-steaming quickly since it heats up pretty fast in 40 seconds.
3 useful attachments – a silicone strip, clothes spacer, and a stubble brush.
The two-mode steam setting looks pretty cool for the handheld gadget.
The heat generated is decent enough to handle moderate wrinkles.
With the turbo setting, stubborn wrinkles can be removed seamlessly.
What we didn't like:
It might be a bit heavy for newbies, weighing over 3lbs.
It might spit water during use.
Steamfast SF-680

– Best digital steam press

Sale

STEAMFAST SF-680
KEY FEATURES
A non-sticky plate for pressing
A 5-mode digital control for clothes
A big water tank capacity of 10 oz
2 steam spurt push buttons
A heating time of 3 minutes
Automated shut-off
Comes with accessories which include measuring vessel, spray can, and pressing pad
Crisp pleats and creases can be made more accurately and faster with this product. The Steamfast SF-680 offers more flexibility with its user-friendly 5-mode digital control. This fantastic product poses to be the best in clothes steamer on this list. For those concerned about time management, working comfort, and versatility, this product might be for you. If you are interested in the product, you can check our review below.
Automated shut-off feature
One of the most important things to consider when buying an appliance is safety. The product shows the manufacturer's concern about its user's safety. Yes, user safety is really important. The device is equipped with an automated shut-off system. The feature puts off the device when not in use. If left for about 15 minutes without use, the device powers off. The device also features an alarm to indicate the state of the device.
Digital multiple fabric control
One fantastic feature that makes this device unique is the digital control panel. The Steamfast-680 comes with a 5-mode control. It offers more versatility in handling various clothes made from materials such as nylon, linen, silk, cotton, and wool. Users do not have to worry about the kind of fabrics in their wardrobe. You should have fewer worries about excessive temperature. Simply input your configuration and you are good to go.
Two Steam Burst Buttons
Unlike other clothes steamer which usually has just one stress release button, the Steamfast-680 comes with two buttons for steam release. The two buttons are positioned at the extremes of the handle, opposite each other.
The press-lock
Although the device is relatively heavy, it comes with a feature in the form of a lock which aids portability. The press-lock helps to ensure that the plate is held firmly, together with the ironing panel. Asides from providing extra safety, the device can be carried around more portable like a portfolio.
What we like:
The tank is big enough to cover much workload before refilling
It heats up really fast
The digital control feature is fantastic and user-friendly
It has a 5-mode digital control, allowing you to handle different kinds of fabrics including nylon and linen
The plate is non-sticky
It comes with accessories such as a measuring vessel, spray can, and pressing pad
A large surface for clothes-steaming and a press lock to facilitate easy movement
You can press the two steam release button for a powerful rush of steam
It comes with a one-year warranty
What we didn't like:
Weigh 21.4 lbs, it is pretty heavy
It was designed to work with U.S. voltage
The user needs extra caution when handling to avoid burns from the plate
How to choose a steamer for clothes
Everybody wants to use an effective and quality appliance, the clothes steamer is not an exception. Purchasing new clothes steamer or a replacement can be really stressful, especially when you do not have a guide. If you do not make the right decision, you might eventually purchase something unsatisfactory.
The introduction section of this article has done enough explanation on what a steamer can be used for. It only removes wrinkles from clothes. Nothing more! You should expect the device to remove stains and odors. It might not really bring a fantastic look like a pressing iron.
Naturally, when purchasing an appliance, there are a number of things to check out for. There are things to consider if you want to have a product that fits your description as the best clothes steamer. Asides from your personal reasons and choice, you need to be able to make the right decision that can accomplish your needs. Your budget is also an important criterion when making a selection. Generally, most people go for the standing type if they intend to use it in their laundry and opt for the handheld ones for "on the go" functions. Regardless of the type, one should purchase the best handheld clothes steamer as well as good standing ones.
Weight and size
Truly, there are lots of clothes steamers, with different designs, shapes, colors, and features, manufactured by different brands. The weight and size also vary from model to model. Most times, the weight is always inscribed on the pack. For better working comfort and maneuverability, you can go for lighter models. However, it is common to see relatively lesser features on lighter models.
Generally, the handheld types are smaller and lightweight than the standing ones. The handheld steamers are quite ideal for trips. The standing ones appear bulkier due to their poles. Usually, the larger steamers are ideal for larger amounts of work. Simply put, the working capacity and ease of using a clothes steamer can be easily associated with the size and weight of the device.
Continuous steam
This is an important feature to check out for. It can actually frustrate some people when they keep pressing a button to keep the steam flowing. Hence, most people love steamers with a continuous steam feature, where they press the button once. Truly, it offers more working comfort.
Steam control
Yeah, there are various clothing materials, among which are silk, nylon, and cotton. Some clothes might require different settings based on how delicate they are. Therefore, devices that offer more steam control will definitely provide more versatility when working. Also, this is a feature you should never neglect.
Heating rate
Among other features to look out for, the heating rate of your clothes steamer is also an important thing to consider. This determines how quickly the steamer heats up. Fast heat-ups are common attributes of any best clothes steamer in the market. Obviously, most people are inclined to selecting a device that heats up faster. Nobody wants to wait for long before their steamer gets hot. A fast heating rate indicates faster clothes-steaming, where you can handle several clothes within a short period of time.
Clothes-steaming temperature
While some steamers still offer some versatility, you still need to consider their operating range. Based on manufacturer differences and model specifications, steamers have different temperature ranges. Nylon clothing requires a lower temperature compared to cotton.
You really need to consider your clothes and care for them. Of course, clothes-steaming at higher temperatures will remove wrinkles faster, however, clothing materials will become more susceptible to damage, especially the lighter ones. You need to pick a steamer that has an operating range that accommodates most of your clothes.
Water tank capacity
This feature is also one of the most important things to look out for in a clothes steamer. The clothes steamer won't be called a steamer if it doesn't make use of steam. For steam to be made, water must be heated. The amount of water that the steamer can hold at once determines the amount of steam it can produce before the next refill.
Some steamers have a large water tank which allows you to handle more workloads. You won't get to replenish your tank too often or wait for the water to heat up, hence, it is more advantageous. This translates to a steamless working experience.
Usually, the standing types offer more tank capacity than the handheld ones. Some standing clothes steamer can hold more than 50 ounces of water. Obviously, the handhelds have smaller capacities, therefore, if you are interested in the handheld steamers, then you should not worry about the capacity of the tank.
Extra features
Asides, the basic features of a clothes steamer, you might also decide to look out for some other features which include the length of the pole, length of the hose, the clips, color, hangers, wheels, and many more. Some steamers also offer safety features such as safety caps to prevent burns and automatic systems that switch off the device when water is used up.
Last update on 2023-01-21 / Affiliate links / Images from Amazon Product Advertising API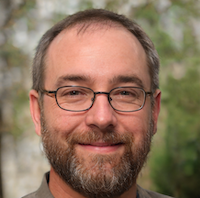 Jim Powell
Jim is our staff editor and writer. He has a degree in engineering. His hobbies are radio engineering and new technologies about which he has been writing for more than 7 years.