BEST CHOICE

BREVILLE BHM800SIL
An intelligent speed regulator technology
Noiseless accessories
Nine mode speed settings
Equipped with a storage case
Comes with a 240-watt motor
A digital screen, and a timer and pause function
Mixing is important in food preparation. Hand mixers are becoming more important in kitchens. With hand mixers, you can now mix, whip, whisk, and blend ingredients seamlessly and faster. You do not have to stress yourself by using a spoon, stirring rod, or space-consuming stand mixers. Just a little effort and it's done.
There are many options on the market today for choosing a hand mixer. So that this process did not take you much time, we selected the 5 best hand mixers of 2021 that you should pay attention to. Read our reviews and make the right choice.
Best hand mixers in 2021
| Preview | Product name | Peak Power | Speeds | Soft Start | Storage Bag | Warranty | More information |
| --- | --- | --- | --- | --- | --- | --- | --- |
| | Breville BHM800SIL | 240W | 9 | No, but has an intelligent speed regulator. | No, but a storage add-on casing. | 1 | |
| | VonShef | 250W | 5 | Yes | No | 2 | |
| | KitchenAid KHM7210CU | 150W | 7 | Yes | No | 1 | |
| | Cuisinart HM-90S | 220W | 9 | Yes | No, but a storage add-on casing. | 3 | |
| | Braun HM5100 | 350W | 9 | Yes | Yes | 3 | |
Hand mixer reviews
Breville BHM800SIL

– Best overall

BREVILLE BHM800SIL
KEY FEATURES
An intelligent speed regulator technology
Noiseless accessories
Nine mode speed settings
Equipped with a storage case
Comes with a 240-watt motor
A digital screen, and a timer and pause function
The Breville BHM800SIL is probably the best handheld mixer available in most shops. Truly, the Breville brand has an impeccable record of churning out high-quality gadgets, this device further establishes this fact. There are a lot of features embedded in this quality cooks hand mixer and one may start to fall for its design at first sight. The alluring appearance alone is enough to beautify your kitchen.
Noiseless, stress-free, resourceful, and powerful.
You can further read our Breville hand mixer review below.
Digital Screen
One feature you may never find on other products on this list is this digital screen. Quite innovative from Breville. The digital screen provides information on the current speed and up-time of the device. It also displays the current accessory affixed to the device.
Noiseless accessories
Noise is something that can really annoy some users of hand mixers. Fortunately, this device works noiselessly, all thanks to the silicone coating on the accessories. Furthermore, the silicone coating also protects your mixing bowls from scratches.
Intelligent speed regulator
The device comes with a 240-watt motor and nine-speed level settings, but the most intriguing part of the device is its ability to regulate its speed to suit the current accessory affixed to it. It can automatically adjust its speed and torque to suit any function, even those thick doughs. This alone helps to prolong the life of the motor by reducing bogging or underperformance.
What we like:
You do not have to worry about waking up your children when working since it works quietly, thanks to the silicone coating on the accessories.
The device comes with a count-up timer setting which allows you to know how long the device has been running.
The device is equipped with a digital screen. It allows you to see the current speed setting as well as how long you've been operating the machine.
Highly versatile. It is equipped with all the accessories you need – two dough hooks, two whisks, and two beaters. The speed can also be regulated with the nine-speed level settings.
It has an impeccable design – a nice combination of craftsmanship and technology and offers better ergonomics and build. It comes with a sturdy storage casing.
What we didn't like:
It has a short-period warranty.
The silicone coating may peel off anytime, however, this is dependent on the working intensity.
VonShef 250W

 – Best cheap hand mixer
Sale

VONSHEF 250W
KEY FEATURES
Powered by a 250-watt motor
A long power cable
5-mode speed settings with turbo mode
Stainless steel accessories – beaters, dough hooks, and a whisk
Lightweight and compact
The Vonshef hand mixer is ideal for heavy kitchen use, courtesy of its 250-watt motor. Being the cheapest on this list, it, surprisingly, performs way beyond expectations, indicating that it offers better value for money. It is lightweight and has a long power cable, it offers better handling and movability while working. With its impressive specifications, you are right to assume that it offers better value for money. Check out our review below for more information on this cheap handheld mixer.
A long power cable
This device is one of the other devices on the list with a long cable. There is nothing as cool as having better flexibility when working. The Vonshef hand mixer is equipped with a 5-feet long power cable.
Lightweight
Technology advancement in the form of the hand mixer is meant to make jobs simpler, stress-free, and faster. The device is fast, powerful, and lightweight. Stress-free as a result of its lightweight. Highly unlikely to experience any muscle strain before you finish up your food preparation. It can be labeled as "small but mighty".
Accessories
The importance of accessories cannot be overemphasized. Quite important in determining the versatility of a hand mixer. The budget-friendly Vonshef mixer impresses in the aspect as it comes with varieties of popular accessories such as beaters, dough hooks, and a whisk. Furthermore, these accessories are made from stainless steel and they are dishwasher safe.
What we like:
The long power cable facilitates better handling and maneuverability.
Looking at the specification and price, one might be right to conclude that it offers better value for money.
It can handle most tasks with its powerful 250-watt motor and quality stainless steel beaters, dough hooks, and whisk.
At 2.5 pounds, the device is lightweight and compact
It has an impressive design, easier to clean, and dishwasher safe. The buttons can be conveniently reached using the thumb.
What we didn't like:
The accessories are quite short and you would struggle with visibility when working in a deep mixing bowl.
The accessory eject push-button may be hard to appear stuck sometimes.
KitchenAid

KITCHENAID
KEY FEATURES
It has a soft start feature
Comes with a rotary and lockable power cable joint
A push-button to instantly remove the beater
Attachments made of stainless steel
A soft rubber grip handle
KitchenAid is a popular brand in most kitchens. Really, the brand has really impressed by removing "stress" from cooking activities. This product is probably the best KitchenAid mixer. The KitchenAid KHM7210CU is one of the lightest on this list, allowing you to handle the device with less effort expended. It comes with the soft start feature alongside high-quality accessories such as beaters and whiskers. You can see what this device has to offer in our review below.
Rotary and lockable power cable joint
Eliminating stress from food preparation is the basic characteristic of any appliance. This KitchenAid mixer doesn't disappoint. The device offers better working flexibility with the rotary power joint which allows you to switch between hands when working. The feature also prolongs the life of the cable joint by reducing tension and tear.
Soft rubber grip
Handling shouldn't be a problem with the presence of the soft rubber grip. It is sturdy and anti-slip, providing a better grasp during mixing.
What we like:
Weighing about two pounds, the device is quiet, relatively lightweight and any user shouldn't experience fatigue in comparison to other devices.
Thanks to the rotary and lockable cord, the device offers more working comfort, allowing you to handle the device with either hand. Furthermore, there is less tension on the cable joint which relieves the cable from damage.
One can prepare a number of recipes with the seven-speed levels. The fourth speed level would be ideal for potato mashes and the seventh may be optimum for whipping.
It comes with a soft rubber grip for better handling. Asides from that, vibrations, which would have been transferred to the hands, are also kept to the barest minimum with the rubber cushion.
It comes with a soft start feature.
The ejector button allows you to remove accessories with a minimum of fuss.
What we didn't like:
You get to spend a long period preparing breakfast since it might take a long time to reach its top speed.
It does not come with a storage bag or case. All you have to do is to carefully wrap the cord around the device and place it in your cupboard.
The device powers with a relatively less powerful motor of 150 watts.
Cuisinart HM-90S

– Best hand mixer for cookie dough

CUISINART HM-90S
KEY FEATURES
Comes with a 220-watt motor
Comes with more accessories such as whiskers, dough hooks, spatula, and beaters
Nine-speed levels with LED indication for each level
Comes with a recipe book
An add-on storage case for the mixer as well as its accessories
Really, it can be quite tough and inefficient to mix ingredients with spoons and stirring rods. The compact Cuisinart HM-90S performs an exceptional job in making food preparation easy. It runs quietly and powerful, turning your ingredients and doughs to achieve your desired texture. The device comes with a three-year warranty. You can find out more about this product by reading our review below.
More accessories
This is probably the most flexible electric hand mixer on our list. Thanks to the pairs of accessories packed with the device such as whiskers, dough hooks, and beaters, you can achieve a huge number of cooking functions. It also comes with a spatula. Conveniently beat batters, whip eggs, and more with its long accessories, which are removable and dishwasher safe.
Recipe book
Quite thoughtful of the manufacturer to have included a recipe book among the numerous features you can enjoy as a user of the device. Your cooking knowledge should receive a boost from the various recipes included in the book.
Speed levels with LED notifications
Another feature that contributes to the versatility of this product is its nine-level speed. You can work a number of recipes and creams without stress. While you continually "wiz" your ingredients and doughs effortlessly, you can really remember your speed setting with the innovative LED arrangements which indicate your current speed level.
What we like:
The number of accessories accompanying the product, enabling you to achieve several functions with the device.
The device, coupled with the aforementioned accessories, provides much resourcefulness, thanks to the 220-watt motor and the nine-speed levels which even have a LED indication for each level.
As fast as the device can be, it is also equipped with three slow start levels to prevent spills when mixing dry ingredients and making it ideal for bakers who handle dry ingredients.
The manufacturer includes a sturdy plastic storage case in the pack which you just have to add-on to the mixer.
The accessories are quite long enough as it implies better handling. They are also dishwasher safe.
What we didn't like:
You may perceive a strong odor resembling that of something burning, especially after the first operation. However, the odor will fade off with continued use.
During its maiden operation, the device might speed excessively regardless of the speed regulator settings you've selected. Hence, things may go wrong, in the form of splatter, when handling dry ingredients. You might need to wait for some minutes to overcome this issue.
At 4 pounds, the Cuisinart hand mixer seems a little heavy. Therefore, you are more likely to encounter muscular fatigue when using the device for a long session.
Braun HM5100

– High-quality mixer with enough power for function

BRAUN HM5100
KEY FEATURES
Comes with a powerful motor of 350 W
It has 9-speed levels
A pushed-forward center of gravity
A lengthy power cable
Comes with attachments – multi whisk and dough hooks
A storage bag
When looking for the best electric hand mixer, the Braun HM5100 should probably be your first priority. Thanks to its powerful motor, it poses as one of the best hand mixer capable of competing with most stand mixers. Weighing approximately 2 pounds, the lightweight device is equipped with accessories such as the multi whisk, which functions as a whisker or beater, and dough hooks. For those looking for a top-notch hand mixer, you can check the Braun HM5100 review below for more information.
Ergonomic design
Really, the manufacturer expressed so much concern for its user's comfort. The handle of the mixer is fitted with soft rubber grips to increase handling. The motor is also designed to lean towards the front of the hand mixer. This helps the mixer to maintain its stability by putting much of its weight into the mixing container. As a result, the user will expend less effort when working.
The nine speeds level with a turbo
The nine-speed levels seem massive. This translates to more versatility. More versatility equates to large varieties of recipes to work on. Thanks to the huge power generated by the 350-watt motor, there is adequate torque to turn doughs and thick ingredients.
Long power cable
Working convenience is important when using an appliance. Obviously, the power cable is long enough reaching a length of five feet. This allows the user to operate and move the device conveniently. Asides from the long cable, the device also comes with a feature that is used for storing the cable, protecting it from adverse conditions.
What we like:
The powerful 350-watt motor, which can be controlled by the nine speed-levels, allows more versatility in handling many recipes, ingredients, and dishes.
It has an ergonomic design. The handles are provided with soft rubber grips for a better grasp. The device is designed such that the weight is tilted to the forward, putting more weight into the mixing container and the user applies less effort to balance it. Definitely, you won't experience wrist pains and muscle fatigue when working.
Its versatility is further enhanced with the attachments – dough hooks and multi whisk. The dough hooks make it a great option for bakers in need of perfect doughs.
When it comes to maintenance, the Braun HM5100 is a great option. It comes with a sealed casing. You do not have to worry that any chunk of food is getting into the device. Besides, the attachments are dishwasher safe.
Working flexibility, safety, and comfort are quite impressive when using the device. The Braun hand mixer is equipped with a long power cable. In terms of safety, the device won't power on if the attachments are improperly fastened.
What we didn't like:
Some users may experience issues when adjusting the speed controller while the machine is still running.
With the 350-watt motor, it consumes more power than comparable hand mixers, a determinant of energy consumption.
Some recipes may not work with the dual function of the multi whisk.
Things to consider when choosing a hand mixer
Thanks to technology in the form of hand mixers, food preparation can be done faster and effortlessly. Hand mixers are miniature versions of the stand mixers. Portability and lightweight are the basic characteristics of hand mixers. They are even capable of performing somewhat close to the bigger mixers, although in small batches and for popular light works including whisking, creaming, beating, and mashing. They also cheaper and smaller, occupying less space in your kitchen. Purchasing hand mixers of impeccable quality should be everyone's priority.
Yes, the market is filled with various brands and models of hand mixers, making decision-making a worrisome task. It can be even more worrisome for first-timers. In lieu of that, there are various features you need to consider when purchasing an electric hand mixer. Truly, your budget forms the basis of your decision, but you need to have a "checklist" of what you want in your new device. To help you in decision-making, below are some features you should consider:
The weight of the hand mixer
Generally, everybody knows that stand mixers are significantly bigger and heavier than hand mixers. A heavy hand mixer will definitely not make any sense if it weighs many pounds. Also, do not fall into the trap of buying something light.
Truly, light hand mixers are very great, but mixers which are too light will be a bad choice. One might have handling issues with lightweight mixers where you have to apply much energy to balance the mixer. Therefore, it is important to find the balance, especially when finding a choice that you can carry conveniently while working. Ideally, the weight of your mixer should fall between 2 pounds and 3 pounds.
Working comfort
So, what is the essence of buying a hand mixer that won't be comfortable for you? At least, the comfort you will experience when using the device should be more than fair. Well, this criterion is based on the aggregate of some features including the design, position of the buttons, center of gravity, length of power cord, and more. Some hand mixers are designed with thicker and soft handles for easy grip, some with slanted handles, some with the left-handed users in mind, and some with an unusual center of gravity to improve user handling.
Switches and speed levels
Hand mixers make use of powerful motors to perform their function. These motors come with different specifications with most falling between 200 watts and 300 watts. Obviously, those with heavier wattage are powerful. These motors have programmed to run based on the settings inputted into the machine. The setting, which affects the motor's speed, is called speed levels.
Speed levels are very important in hand mixers, allowing you to work with different types of ingredients including dry, powdery ones. Some hand mixers can have more than five-speed levels. Some may even have up to ten. Apparently, the more the speed level, the more versatility the device provides.
Another important feature is the slow start characteristic. It prevents the motor from reaching its top speed immediately after the start-up. The motor starts up and runs at low speeds, allowing you to mix dry foods and ingredients without making a mess. The switches should also be positioned where it can be easily reached in case of an emergency. What a relief!
Accessories
Accessories, included in the pack, are some other things to consider. This is also influenced by what you plan to use the device for. Basically, most hand mixers come with beaters, but some may come with more accessories including dough hooks, spatula, and whiskers. Although the beaters perform impressive functions – mixing quite nicely, a hand mixer with dough hooks will be appealing to bakers.
Some attachments are even adorned with a protective coating, made out of silicone, to prevent scratching your mixing containers while working. It looks advanced, right? Yes, it's not about having accessories and multiple functions alone, the aesthetics of your mixing containers are also preserved.
Ease of maintenance
As you continually use the device, there is a need for maintenance. Cleaning is the basic form of maintenance, quite helpful in prolonging the life of a device. The ease of cleaning the device is very important. It must be easy to remove stains, materials stuck between spaces especially those around buttons. Some devices come with accessories that are dishwasher-safe. Although some devices come with a warranty, the availability of repairs should also be considered.
Special features
Asides from the common features, you might also consider some other things. Devices that produce less sound will, obviously, be a good choice for everyone. Some devices are also equipped with silicone or rubber for better grip and handling. The handles come in various sizes and shapes, hence, you need to pick a suitable one. The size of the device also matters a lot. You, definitely, don't want a device that can fit into your cupboards or drawers. Some devices also come with storage cases. All this contributes to the user experience.
Last update on 2023-01-21 / Affiliate links / Images from Amazon Product Advertising API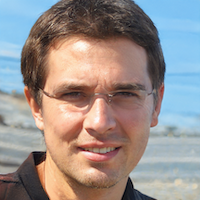 Edwin Roberts
Edwin is a certified design and home interior specialist. He also has extensive personal experience in home improvement and housekeeping.