It is no secret that every housewife dreams of the best ironing board. If this also applies to you, then you are in the right place. Below, you will find reviews of various types of ironing boards, which are the best-selling on the market today.
BEST CHOICE

BRABANTIA
The heavy build makes it sturdy and steady
Adjustable height and non-slip feet
Comes with a solid steam iron rest
Child-proof and includes transport lock
10-year warranty
In the fast-paced, high-energy working world, who among us hasn't run late to a dinner meeting trying to rub out a crease from a sleeve with an iron at the last minute? In the modern day and age, appearances maybe everything but what could help is taking a page out of our mothers' books. Listen to the tutting and stop running your iron over coffee tables; get an ironing board!
We have compiled a list of some of the best ironing boards available this year. Keep on reading to see which one fits your needs best.
Best ironing boards in 2021
| Preview | Product name | Item weight | Product dimensions (inches) | Iron holder | Safety catch | Freestanding | Warranty | More information |
| --- | --- | --- | --- | --- | --- | --- | --- | --- |
| | Brabantia | 14.7 lb | 19x2.8x63 | Yes | No | Yes | 10 years | |
| | Mabel | 19.7 lb | 62.6x19.4x37 | Yes | No | Yes | | |
| | Minky Ergo Plus | 16 lb | 57x15x37 | Yes | No | Yes | 5 years | |
| | Reliable 300LB | 29 lb | 55x19x36 | Yes | Yes | Yes | | |
| | Bartnelli Pro | 20.2 lb | 64.5x20.3.2 | Yes | Yes | Yes | 1 year | |
| | HomzDurabilt DX1500 | 22.5 lb | 54x39.5x14.9 | Yes | No | Yes | | |
| | Ironmatik | 14.35 lb | 44x15x2 | Yes | Yes | Yes | | |
| | Household Essentials 144222 | 7.5 lb | 44x14x5 | Yes | Yes | No | | |
| | Superior Essentials | 25.5 lb | 24x16x7.6 | No | Yes | No | | |
| | Whitmor | 2.15 lb | 28.5x12x0.7 | No | No | No | | |
Ironing board reviews
Brabantia 

– Best overall

BRABANTIA
KEY FEATURES
Comes with a solid steam iron rest
Child-proof and includes transport lock
Adjustable height and non-slip feet
Comes in 10 colors
10-year warranty
The Brabantia ironing board is at the pricier end of the spectrum compared to a few of the other boards we mention down the list, but that might be worth the investment if someone is looking for a product for the long-run.
Stability
The Brabantia includes a sturdy metal ironing surface and a structured frame that provide support when ironing larger items such as bedsheets and duvet covers. The added iron holder is a bonus as it lets the user set the iron aside and within reach while repositioning or folding clothes, and at a safe distance while it is cooling down.
Mobility
Lugging this board around can be an issue, considering the slightly heavier build, but it can be moved if needed since it is a freestanding design.
Durability
The strong metal structure beneath the covers is made to last and the board also comes with a 10-year warranty.
What we like:
Heavy build to prevent it from toppling over
Height can be adjusted
Iron holder
Metal mesh underneath the cover
10-year warranty
What we didn't like:
Customer complaints about uneven legs
Sometimes wobbles
Mabel Home 

– Best extra wide ironing board

MABEL HOME
KEY FEATURES
Includes retractable shoulder wings
100% cotton cover+1 extra cover
Comes with iron holder
Wide
Cord holder+ safety lock
Wide ironing surface+ retractable shoulder wings
Mabel Home is the best extra wide ironing board you can buy on the market today. It is an exceptionally large board built for heavy-duty ironing. The bigger board the better! The shoulder wings that can be pulled out for use makes it possible to iron blouses and shirts in one go.
Iron-holder and wire extension
The large iron holder is suitable to take the weight of advanced steam irons instead of sagging like some other designs. The board also has a wire extension attached to the end of the iron holder which is a convenient place to hang pressed clothes.
Excellent customer service
According to multiple customer reviews and accounts that we researched, Mabel customer service is not only efficient but also responsive to customer complaints.
What we like:
Suitable for a household as well as industrial use
Speeds up the ironing process
Efficient customer service
Retractable shoulder wings
What we didn't like:
Expensive
Springs can come loose
Minky Ergo Plus

MINKY ERGO PLUS
KEY FEATURES
Comes with a 100% cotton, heat reflective prozone cover
Includes a low-level rest for steam generator
Loop legs for stability and control
The Minky ironing board is quite a popular choice among customers and has been for a long while. Budget-wise similar to the Brabantia, it has gone on to become a household name for some.
Loop legs for a smoother finish
The looped design of the legs and the way they are connected makes it impossible for the Minky to budge during ironing. We could be ironing like we run an industrial laundromat and it would still stand its ground.
Glide and lock
This model includes the option to adjust the height of the board to suit preferences. The Minky glides up and down and locks into place once the safety lever is pulled to secure it into place. This makes for easy customization and flexible towards multiple users' needs.
Lightweight
Weighing in at only 16 pounds, this ironing board is as heavy as the average bowling ball. Therefore, it makes it very easy to move around for convenience and put it away when guests arrive.
What we like:
Suitable for both right and left-handed users
Low-level steam generator rack
Prozone cover speeds up the ironing process
Easy to move around and adjust into place
Flex guide secures iron cord
What we didn't like:
Reliable 300LB Longboard

RELIABLE 300LB
KEY FEATURES
Surface extension
2-in-1 design
Laundry rack
Adjustable height
Standard cover+ longboard cover
Magnet locking system
The Reliable 300LB Longboard is another item in our list of best ironing boards of 2021. Potential buyers can determine if this is the type of product they are going for but here are some stand-out functions that might help that decision along.
2-in-1 design for multipurpose work
According to the manufacturers, the Longboard is the world's first and only 2-in-1 ironing board, built for regular ironing as well as for knitters and quilters. It has an extension piece which adds 55-inch to the already large ironing surface. This helps iron larger pieces, like table clothes and sheets, and as mentioned before, quilt and knit.
Ergonomic support for iron
The iron holder provided with the Longboard provides ergonomic support for the ironing process. It is designed to secure the iron in a slant position, ideal for picking it up while putting the least amount of pressure on the wrist and hand.
The extra secure fit+ magnetic lock system
The Longboard allows security and optimum fit for both work and storage. To ensure that the cover is properly held in place, it is secured with double straps for a smoother surface. When not in use, the board can be folded up and put away with its magnetic clasps keeping it in shape.
What we like:
Tube-frame design
Extension for knitting and quilting
Suitable for large items
Durable
What we didn't like:
Bartnelli Pro Luxury
Sale

BARTNELLI PRO LUXURY
KEY FEATURES
Transport lock
Multi-layered cover
4 height settings
1-year warranty
Bartnelli is one of the crowd favorites when it comes to ironing boards with a cover and padding available. So we take a look at what all the hype is about.
Padded and layered cover
The Bartnelli Pro is proud to showcase its 4-layered ironing cover, something not very common among the boards on the market. The layers include a 100% cotton layer, a felt layer, a foam layer, and a metal mesh layer. The first three works as padding and protection for the clothes so that it does not stick or snag on any of the unit's screws or nails. The mesh layer works to dissipate the heat so that the clothes do not take the brunt on the hot iron.
Non-skid feet
The legs of the product come equipped with specialized metal to minimize skidding and slipping while in use. The non-skid feet are also anti-corrosion, meaning they will not damage the floor and leave behind scratch marks.
Adjustable height
The working surface of the ironing board is wide and sturdy enough for everyone to use. The Bartnelli allows the user to adjust the height between 4 different levels. It can be adjusted between 30-38 inches based on preference.
What we like:
Thick, padded cover
4 height adjustments
Sturdy
Anti-corrosion feet
What we didn't like:
Cover may slip
Unit comes with many plastic parts that seem flimsy
Homz Durabilt DX1500

HOMZ DURABILT DX1500
KEY FEATURES
100% cotton cover
Includes steel mesh top
Front legs can be expanded to 25"
Double thick pad made of ¼" polyester and ¼" polyurethane foam
Iron rest comes with hanger slots+ silicone pads
Sturdy legs
The Homz Durabilt's metal legs are skid-free and provide support and rigidity while ironing. The board can not only come up to a height of 39.5" but is also equipped with expanding leg technology that makes for greater stability and security. These legs can be expanded up to 25″ wide
Steel mesh top
This model has a metal mesh top under the ironing cover to better dissipate the heat and make for faster ironing. The perforated design helps the steam flow and evaporate instead of being insulated within the board when not in use.
Iron rest
The Durabilt comes with a versatile iron rest, featuring silicon pads to dissipate the heat from the iron when not in use. The ergonomic slanted rest position helps take the pressure off the wrist when picking it up and also releases the steam. It also includes a hanger rack for freshly pressed clothes.
What we like:
Adjustable legs
Thick cover pads
Silicone pads on iron rest
What we didn't like:
The surface is somewhat soft
Customer complaints about the unit toppling over
Ironmatik
– Space saving ironing board

IRONMATIK
KEY FEATURES
Strap for iron
Not too large
3 padded layers
No tool required for usage and storage
Saves storage space
Like it says on the name, the Ironmatik is a freestanding ironing board that takes up less space than the usual ones in the market. Due to it smaller frame and with the inclusion of a strap for the iron, it kills two birds by decreasing the amount of space needed and also makes it easier for the user to find the iron instead of running around the house like a madman.
Height adjustments and mobility
The Ironmatik may be small, but that doesn't mean it can't stand its ground against the others. It comes with a transport lock and can easily be moved around because of its lightweight (less than 15lb). The height can be adjusted from 24 inches to a whopping 34.5 inches (impressive considering Ironmatik's overall small size).
Durable
Ironing on the Ironmatik is a smooth experience (quite literally) as the iron glides over the multi-layered mesh cover of the board. Its heat-resistant silicone layer protects the bottom of the iron and thereby increasing the lifespan of both your clothes and iron.
What we like:
Durable
Iron can be stored with the board
Hook allows easy hanging
What we didn't like:
Household Essentials 144222

– Best over the door ironing board

HOUSEHOLD ESSENTIALS 144222
KEY FEATURES
Includes hanger hook for iron
Comes with self-close technology
U-hook iron holder at the top
Support feet for stabilization
Hooks for doors+ cover/pad
Efficient and easy
This over the door ironing board can be made functional just by switching off the board lock and pulling it down into place. Once ironing is finished, it can simply be put away by releasing the board with the press of a lever and putting it back into place.
Convenient for small spaces
This model is made for fast-paced people in the past paced world who do not have the time to set up the usual freestanding versions. Since it requires little to no effort in setting up and very little storage space, this is usually ideal for small apartments, condos, and offices. The OTD ironing board is suitable for the quick fix-up and is made for those last-minute emergency grooming.
What we like:
Easy to assemble
Easy to install
Requires minimum storage space
What we didn't like:
May bounce when pulled down
Not sturdy enough for everyday use
Superior Essentials

– Best wall mounted ironing board
Sale

SUPERIOR ESSENTIALS
KEY FEATURES
Mounts to wall
Can be removed and locked from different angles
Easy-to-install Wood Mounting Plate
Sturdy
A majority of the unit is made of metal so making sure that the wall it's going to be mounted on can take the load. Once it's installed, the robust build of the Superior Essential means it's in for the long haul.
Mobility
The swivel feature makes it possible to swing the board from side to side. This makes it very easy and comfortable to handle from all angles and speeds up the ironing process.
What we like:
Stable and convenient
Saves space
Board can be angled at different positions
What we didn't like:
Heavy
Might not be easy to install for everyone
Whitmor

 – Best tabletop ironing board

WHITMOR
KEY FEATURES
Tabletop ironing board
Steel mesh top
Retractable hook for easy storage
Foldable steel legs
Lightweight
Scorch-resistant
Even though the unit is very light and is made for easy mobility, the tabletop board comes with scorch-resistant cotton cover and foam pad. The metal mesh underneath helps pass the heat quickly so that nothing catches fire the next time they accidentally leave the iron on to picks up the phone.
Cheap
This is one of the cheapest ironing boards on this list but doesn't sacrifice much quality in the process. It doesn't hurt those who are on a budget but still need that extra help in pressing out creases.
Easy storage
The metal legs on the board can easily fold up when not in use, decreasing the amount of space the product needs. The board also has a retractable hook so that it can easily be hung up and put away.
What we like:
Saves space
Can also work on other surfaces like beds
Easy to use
What we didn't like:
Doesn't work so well for larger clothes
Can be flimsy due to weight
How to choose an ironing board: what matters
At the end of the day, it will always come down to the individual customers and what they're looking for. So far with this review, we have done our best to help the buyer zero in on the latest and best models; to make an easier choice. After all, the dilemma of too many options is all too real.
Read our article on choosing an ironing board.
If someone still has a hard time picking out a model or has read too many ironing board reviews (not including this one, of course!), here are some important features to highlight on and relate to your needs when willing to make the purchase:
Height
Size
Mobility and transport
Stability
Weight
Cover
Any special features
Contact suppliers and local hardware stores to get more information and understanding regarding these features and what works best for you. To help customers along, they are welcomed to read on and find out which one of the ironing boards stood the test and gained the prestigious honor of being our favorite pick.
Last update on 2023-01-21 / Affiliate links / Images from Amazon Product Advertising API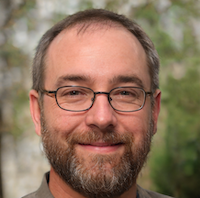 Jim Powell
Jim is our staff editor and writer. He has a degree in engineering. His hobbies are radio engineering and new technologies about which he has been writing for more than 7 years.