We believe InSinkErator Evolution Excel is the best garbage disposal on the market in 2021 due to its durable components, smart cleaning, and amassing all other features as compared to other models. It is capable of pulverizing all kinds of hard food scraps including bones. Below are reviews of other garbage disposals that are also worth considering.
BEST CHOICE

If you are planning to invest in a garbage disposal or already have a unit but want to invest in a newer model, you have come to the right place. If food scraps thrown in the garbage are left for a few hours, they start stinking. However, if you have a garbage disposal the scraps can go out of your kitchen within a few minutes without a lot of effort. The best part is, your trash will not smell and will take longer to fill up.
In this article, for your ease, we have the best garbage disposal reviews. The top 5 models have been reviewed and broken down so that you can choose the one that suits you best Along with a buying guide to help you understand what you need.
Best garbage disposals in 2021
| Preview | Product name | Horsepower | RPM | MultiGrind | SoundSeal | Grind Chamber Capacity | Continuous Feed | Auto-Reverse and Jam-Sensor Circuit | Warranty | More Information |
| --- | --- | --- | --- | --- | --- | --- | --- | --- | --- | --- |
| | InSinkErator Garbage Disposal, Evolution Excel | 1 | 1725 | 3-stage | Yes | 40 oz. | Yes | Yes | 7 years of limited | |
| | InSinkErator Garbage Disposal with Cord, Badger 5 | 1/2 | 1725 | Single phase | No | 26 oz. | Yes | No | 2 years | |
| | Waste King L-8000 Garbage Disposal with Power Cord | 1 | 2800 | Two-stage | Yes | 34.6 | Yes | No | 20 years of limited | |
| | Moen GX50C GX Series | 1/2 | 2600 | N/A | Yes | 30.8 | Yes | Yes | 4 years of limited | |
| | Kitchen Aid (84211643) KCDB250G | 1/2 | 1725 | N/A | No | 26 oz. | Yes | Yes | 1 year limited | |
Garbage disposal reviews
InSinkErator Evolution Excel

– Best overall

INSINKERATOR EVOLUTION EXCEL
KEY FEATURES
1 HP
1725 RPM
3-stage multi grind technology
3-bolt quick lock sink mount
Auto-reverse with the jam sensor circuit
This garbage disposal by InSinkErator provides its users with the most efficient and high-level performance. Due to its amazing workability, features, and specifications, this model has earned the title of 'editor's choice'. This is the best garbage disposal we tested. One of the things we don't like in the garbage disposals is the loud sound it makes while disposing of the garbage. That not only is disturbing but also startles our pets and children. However, InSinkErator Evolution Excel comes with a sound seal technology that makes it the quietest garbage disposals on the market.
Apart from being quiet, this InSinkErator garbage disposal is one of the toughest and most durable models out there. From chicken bones to old bread to veggie scraps, it can dispose of anything with its amazing multi grind technology. It is equipped with three stages grinding capability that allows it to grind and chop anything that is thrown into the 40 oz. grinding chamber. It also has jam assist, in case some of the hard food scraps get stuck in the grinding chamber, the auto-reverse and jam sensor circuit kick in to save the garbage disposal from malfunctioning.
Jam-Sensor Circuit and Auto-Reverse Grind System
As mentioned earlier, this best-rated garbage disposal comes with an exclusive jam sensor circuit and auto-reverse grid system. If, while disposing of garbage, you either fill in the grinding chamber more than its capacity or put in some hard pieces of food waste, it is highly likely that the garbage disposal will jam. However, InSinkErator Evolution Excel comes with an auto system to deal with the situation. As soon as the sensor detects the jam, the system increases the torque by 500 percent to break through the jam and crush anything in its way. Also, the direction of the torque is opposite to the normal grinding direction, making it easier to break through the jam.
Multi Grind technology
Good garbage disposal is judged by its grinding ability. Apart from coming with 1 horsepower motor, InSinkErator Evolution Excel garbage disposal also comes with three stages grinding process which ensures that the scraps are reduced to a pulp before being thrown into the drainage pipe. This helps in the faster decomposition of the scraps which is good for the environment and also prevents the drains from getting clogged due to large-sized food particles. This grinding technology can even help in pulping small-sized bones.
Warranty
InSinkErator garbage disposal has a 7-year warranty. The warranty comes under the moniker, 'we come to you' which means for 7 years you will have free house calls for maintenance and part repairs. InSinkErator has placed a network of 1500 professionals around the country who are trained and certified to do the maintenance and repair tasks for you. The service can be easily acquired by calling their toll-free number, where you can get the name and number of authorized service agents near you.
What we like:
Strong motor
7-year limited warranty
Can handle almost all kinds of food waste
Has an auto unjam system
What we didn't like:
It is hefty prices as compared to other models
InSinkErator Badger 5 

–

Best for a small family

INSINKERATOR BADGER 5
KEY FEATURES
26 oz. grinding chamber capacity
½ horsepower dura-induction motor
2 years in a home limited warranty
Dishwasher drain connection
Galvanized steel grinding components
If you want something cheap but want to go to a renowned brand, InSinkErator is the one for you. It has been in the industry for eight decades now and these badger series has been specifically designed to assist in average households. This garbage disposal gives you a good value for money with its durable construction and acceptably powered motor. This model comes with ½ horsepower dura drive motor which has improved performance, durability and efficiency. Even though it is one of the cheapest garbage disposals from the company, it provides ideal workability and performance for a small family making it the best ½ hp garbage disposal.
Like the 1 horsepower models, this one also has a grinding speed of 1725 RPM which is just right to a pulp through the food scraps including the bones. Soft food scraps like veggie and food waste are very easily handled by this InSinkErator garbage disposal but hard food scraps like eggshells and bones can sometimes cause jamming. However, the manual jam reset option can help you break through the jam and get on with the garbage disposal. Very hard and large-sized bones are a big no for this garbage disposal. Hence, if you decide on buying this product, make sure you don't add any large-sized bones since the motor does not provide enough energy.
Installation
If it is your first time installing an InSinkErator garbage disposal, you might have to make some changes to your sink, including the sinkhole and the lock mount. Since it comes with its own pre-attached cord, wiring and getting a compatible cord won't be an issue. The motor does not take a lot of energy to run which is why it is an eco-friendly product. However, if you are a returning customer, the installation will not be an issue for you. The quick lock bolt for every InSinkErator garbage disposal is the same hence the product comes with an easy swap installation. Moreover, since the device has a space-saving design, even if you have a small washing area, you will be able to manage to install it.
Affordable, compact, and reliable
InSinkErator garbage disposal badger series is the number one choice for homeowners that are working for hard-working, high performance, and reasonably priced garbage disposals. At an affordable price, this garbage disposal provides high performance and functionality. At a reasonable price, there is no better choice than the InSinkErator badger series. If the best ¾ hp garbage disposal is expensive for you, you can easily get this one, it will not make you regret your decision. It has an end to end galvanized rugged steel construction and a dura drive induction motor which ensures sturdiness and reliability.
Warranty
Every InSinkErator garage comes with its own 'we come to you' in-home warranty, however, this particular product, due to being a part of the modest range and coming at a modest price has a lower warranty than other products of the same company. This garbage disposal comes with 2 years limited warranty for maintenance and part repairs. The warranty can be claimed by calling the company's toll-free number. Since InSinkErator has over 1500 trained service departments all over the company, the toll-free will give you the contact information of your nearest certified service center. They come to your home and get done with the required process.
What we like:
Has a sturdy and durable build
The motor installed is efficient
Operates in a fast, smart and clean manner
What we didn't like:
Does not come with a sound seal making it very noisy
Waste King L-8000

WASTE KING L-800
KEY FEATURES
1 HP
2800 RPM grinding speed
Pre-installed electric cord
Wall switch activation
This is another best value garbage disposal among the lot. With its incredible pumping power, this Waste King garbage disposal has a higher power per pound as compared to any other garbage disposal with 1 horsepower motor. This makes it more efficient when it comes to disposing of garbage by converting it into pulp. Once installed, you don't have to worry about food scraps clogging your drain pipes. As compared to the other mentioned garbage disposals in this article, this Waste King garbage disposal has the highest grinding speed of 2800 rotations per minute. At this speed and power per pound, the garbage disposal is easily able to break hard and tough food scraps.
Garbage disposals are despised in most households due to the unbearable noise it makes while working, this Waste King garbage disposal is not the same. It is equipped with an exclusive silencer technology that is patented to the company. The silencer technology is the same used for soundproofing the music studios. Hence, you don't have to listen to anymore grinding sounds while running your garbage disposal. The garbage disposal is continuous feed disposal, which means you don't have to wait for all the waste to be ground, rather you can keep adding the waste, and garbage disposal will keep running till all the waste is in the drain.
Performance
This Waste King garbage disposal comes with a 1 horsepower magnetic motor that has a turn plate spinning speed of 2800 rotations per minute. If you have a know-how of garbage disposals or have one installed in the house already, you would know that this power and this grinding speed is top-notch. It will do a wonderful job in disposing of the garbage and works perfectly well on 99 percent types of food scraps and waste. The unit can easily handle chicken bones as well including thigh and leg bones. However, if you try to dispose of beef or mutton bones with this garbage disposal unit, you might end up ruining it.
Durability
All the components of this Waste King garbage disposal are made of stainless steel which not only helps in grinding all kinds of the waste but also makes the system more durable. Stainless steel is known to stand against time. It is not easy to damage stainless steel over time, also the blades don't get blunt with time which adds to the durability. The housing system of the garbage disposal is framed with a combination of glass-filled nylon and glass-filled polyester, both kinds of fiberglass are lightweight, rigid and corrosion free making the garbage disposal sturdy. The best part is, all these materials used are not expensive and don't add to the overall cost.
Affordability
When it comes to the price, things start seeming unreal. With all these incredible features, this garbage disposal seems pretty expensive as compared to the price it is priced at. With the permanent magnet motor and top-quality stainless steel used, the price of this garbage disposal is extremely reasonable and provides the best value for money. This garbage disposal does not cost you half as much as the other 1 horsepower garbage disposal. Moreover, most of the other garbage disposals don't provide such an ideal grinding speed either. This garbage disposal is ideal for a house with 8 or more people.
What we like:
20 years of limited warranty. None other garbage disposals provide this kind of warranty at such a reasonable price
Operates quietly due to soundproofing technology
Handles most of the food types
Comes with a strong motor
What we didn't like:
Moen GX50C GX Series

MOEN GX50C
KEY FEATURES
½ horsepower permanent magnet motor
2600 RPM grinding speed
Stainless steel construction
3-bolt mounting assemblies
4 years of limited warranty
Tackling food waste in your kitchen every day can get very frustrating especially if you don't have a good and high-quality garbage disposal installed. This Moen garbage disposal is synonymous with quality, style, performance, and reliability. This sounds a little exaggerated but trusts me it is not. The garbage disposal has a modest motor power of ½ horsepower, but it is compensated by the high 2600 turn plate rotation ability. The motor power and the grinding speed combined denote the performance of the garbage disposal and both are pretty reasonable when it comes to this particular ½ horsepower garbage disposal. Moen's main focus is not on garbage disposal, but this garbage disposal line up from Moen has broken records and turned out to be one of the best garbage disposal series.
The GX garbage disposal series by Moen comes with VORTEX permanent magnet motors with high grinding speeds. The same is true for this garbage disposal. This product is ideal for small to medium households, it can easily grind the food waste to slush and wash it down the drain. The permanent magnet motor reduces the chances of getting a jam. The best part about this Moen garbage disposal is its space-saving structure. If you have a small space underneath your sink or have a lot of stuff placed there, you can easily get this installed without having to worry about small spaces or moving things away. On top of that, it is lightweight and durable as well.
VORTEX motor
The powerhouse working in the background of this high-quality and heavy-duty garbage disposal is the Vortex motor with its exceptional grinding action. The motor is already pretty strong on its own and combined with the high grinding speed it can conquer anything and everything when it comes to food scraps. The motor is a permanent magnet motor which is known for its high capacity performance. Moreover, the machine operates such that it prevents jamming of the grinding section. This motor is responsible for grinding everything into slush and is made to last. The motor is the main feature that allows you to rely on this garbage disposal.
Installation
It is very inconvenient and annoying when the garbage disposal installation requires specialized equipment or specialized pre-installation procedure, which is why Moen has used the universal Xpress mount which simplified the installation process as a whole. It is compatible with virtually all three bolt-on mounting assemblies, making installation quick and easy. The bolts can be installed at the time of construction as well, thus while installation you can even do the process on your own. All you have to do is position the garbage disposal, twist it, and lock it as you would do with a bulb. The compact size and lightweight structure also add to the overall convenience while installation.
Sound shield
The sound garbage disposals without a sound seal or shield make can be easily termed as horrible. If you love your ears, make sure you get garbage disposal with sound deadening technology. Fortunately, this Moen garbage disposal comes with a sound Shield of its own. This sound shield helps in muffling the sounds. Unfortunately, like other garbage disposals, the sound shield installed in this garbage disposal is not as efficient as expected and does not shield the sounds to the extent that one would like. However, at this price, this amount of muffling is fine. It makes it comfortable enough for your daily use.
What we like:
Comes with a continuous feed technology
Has a universal Xpress mount and can be used with all 3-bolt mounting assemblies
Lightweight and compact
It comes with a preinstalled power cord
What we didn't like:
The sound shield is not very effective
Kitchen Aid KCDB250G

KITCHEN AID KCDB250G
KEY FEATURES
Continuous feed
½ HP motor
1725 RPM grinding speed
Electrical switch
1-year limited warranty
Kitchen Aid is one of the few brands that is a master of all kinds of kitchen appliances and is well-known for all kinds of equipment. Although the company was initially famous for its quality mixers, its garbage disposals have done pretty well for both professionals and consumers. This particular Kitchen Aid garbage disposal is suitable for smaller households. It comes with a motor that has ½ horsepower with a grinding speed of 1725 rotations per minute. For small houses, this motor and grinding speed does a good job while pulverizing the food scraps, however, the motor has a hard time working its way around the hard food scraps like eggshells and chicken bones.
This garbage disposal, unlike others, comes in different colors which means, you can coordinate the sinkhole stopper according to the theme of your kitchen. You can choose from silver, white and brass. In case the grinding unit is overfilled, or it has a certain type of food scrap that puts a lot of pressure on the motor, the overload protection features kick in stopping the whole system. This helps in preventing any damage to the motor and machinery of the unit. For running the garbage disposal again, you can reset it manually. The disposal can be carried out with or without the food cover and since it has the continuous feed, you don't have to stop adding food scraps once the grinding chamber is filled.
Quick cleanup
This is courtesy of the continuous feed feature added to the garbage disposal which helps in cleaning up after dinners fast and convenient. Moreover, since the disposal continuously pulverizes food scraps and flush them into the drain, your sink does not look like a mess. The ½ horsepower and 1725 RPM helps in faster disposal of the food. Hence while cleaning up, you don't have to throw in waste, wait for it to be disposed and throw in more waste, rather, all you have to do is throw in the waste and start the disposal process. You cannot put in bones while disposing of food scraps, eggshells can be disposed of but apart from that, the motor can only dispose of soft food scraps.
Sound seal
This garbage disposal does not come with proper patented sound seal technology but to reduce the noise that is made and to muffle the horrible garbage disposal sound, kitchen aid uses a polystyrene sound barrier. Like soft walls, curtains or foam muffles the sound and stops it from moving forward, the polystyrene does the same. However, like all the other mentioned materials, it can only block or muffle a certain percentage of noise which does not actually do the task but if the slight noise that comes out of it does not bother you, you are good to go.
Safety
Safety is paramount when it comes to garbage disposal especially if you have pets and children at home. Kitchen Aid is one of the first companies that has emphasized safety this much in their garbage disposals. Thus, if you have toddlers or pets running around, you might want to consider this garbage disposal. This Kitchen Aid garbage disposal comes with a generously sized splash guard that prevents any of the food scrap splashes from coming out, a rubber safety cap to prevent pets and children from poking their hands in, an electrical switch operation, and a manual reset option in case of a jam.
What we like:
Comes at a very reasonable price
Has continuous feed operation
Overload protection with manual reset option
Long-lasting steel construction
What we didn't like:
Shorter warranty as compared to other units
What should you look for in a garbage disposal unit?
First and foremost, there are a number of categories that you need to understand before getting into the task of buying garbage disposal for yourself.
Type of garbage disposals
Working wise, almost all garbage disposals are similar but there are two basic garbage disposals that are mainly used,
Batch feed model
This type of garbage disposal requires you to fill up the grinding chamber first with food waste and then turn on the disposal. In case, you still have food waste left you will have to wait for the previous waste to get pulverized and then fill the grinding chamber again. This is why the grind chamber capacity is of prime importance when it comes to batch feed models. These types of garbage disposals have a number of benefits which include not having a large open hole on the top since it comes with a stopper or cover, it is ideal for small households and it is safer as compared to other types of garbage disposals.
Continuous feed model
Just like the name suggests, this type of garbage disposal continues to run as you feed in the food scraps. Where it is faster than the previously mentioned garbage disposal, it needs a continuous flow of cold water at all times to prevent jamming which means a higher water bill. Anyways, for professionals and larger households this type of garbage disposal works best, it also works pretty well for cooks and people who like to keep their kitchen clean as they work. Moreover, they are less expensive as compared to batch feed models.
Common features that need consideration
Once you start looking at different features each type of garbage disposal model has to offer, you will see how confusing and daunting that is. This is why, before going shopping, whether it is online or in the mall, you need to familiarize yourself with the type of features and options the garbage disposals will provide you with.
Auto-reverse function
In many cases, the garbage disposal gets jammed either due to overloading or due to a food scrap that requires more power to pulverize, however, if the garbage disposal unit comes with an auto-reverse option, the jamming will hardly ever bother you. This auto-reverse function comes with a jam sensor that detects a jam and the system starts moving in reverse direction automatically, releasing the jam and pulverizing the scraps that were causing the issue. Some companies also boast an anti-jam system using other technologies, but an auto-reverse function is by far the most effective.
Electric cord
There are two different electrical connection options when it comes to garbage disposals, the first one is the unit comes with its own cord which can be easily connected to an outlet under the sink and the system will be good to go. This is a cheaper and safer option. However, the second type of garbage disposal unit doesn't come with a pre-installed electric cord, they need to be hardwired. For this, you not only require professional help, but it is also an overall inconvenient and expensive process. moreover, if you are living in a rented house getting this kind of garbage disposal will cause even more issues.
Quick neck mount
Garbage disposals with quick neck mounts are not very common, but since the spirit of DIY has been circulating all around social media and the internet, companies have started rolling out garbage disposals that have a quick neck mount. This means the garbage disposal unit can be easily plugged or secured on a neck mount just like a bulb is screwed and locked on the mount. The mount, however, needs pre-installation which can also be done as a DIY in most cases. Moreover, there are some products that come with compatibility with universal mounts, thus, you don't even have to buy a new mount. Moreover, if you are swapping between two models of the same company, you will, most probably, be able to do all the installation on your own.
Horsepower rating
Horsepower rating depends on the type of food scraps you usually throw out. Garbage disposals come in 3 horsepower ratings which include ½, ¾, and 1 horsepower. The horsepower suggests the motor power the garbage disposal unit possesses. 1 horsepower is the highest and is the one you need to invest in if your food scraps usually include chicken bones and harder vegetable remains. However, if you are a small household and don't usually have a lot of bones, even the ½ horsepower garbage disposal unit will work for you. The ¾ horsepower garbage disposal unit is in between the two and can be used by an average household.
Garbage disposal capacity
| Product | Capacity |
| --- | --- |
| InSinkErator Badger 5 | Veggies and very small soft bones |
| InSinkErator Evolution Excel | Beef bones |
| Waste King L-8000 | Bones and fruit pits |
| Moen GSX75c-GX | Hardened meat and hard veggie scraps |
| Kitchen Aid (84211643) KCDB250G | Veggies and very small soft bones |
Warranty
Since garbage disposal units have to undergo heavy working every day, sometimes they have to go through heavy jams, all this affects the performance and quality of the motor. This is why getting regular maintenance done is extremely important. On average, we get a warranty of 1-year however, many manufacturers even provide units with a lifetime warranty. Thus, it is advised you go for the garbage disposal that comes with the highest warranty since your repairs and maintenance will be done by trained professionals.
Conclusion
This article was nothing but a guide to help you find the best garbage disposal for your household. It was formulated as an aid to help you make your final decision. The article contains all the top picks of the market and the editor's choice is the famous InSinkErator Evolution Excel which, even though, is pretty expensive but gives the best value for money. In our TOP-list, this unit stands out due to its high-quality, reliability, and performance. The heavy-duty motor, the auto-reverse function, and high RPM tops every other garbage disposal. This InSinkErator Evolution Excel comes with a 1 horsepower motor, 1725 RPM grinding power, and ultra-quiet sound seal technology which is its key selling point. On top of these, it also comes with a 3-stage continuous grinding process which makes sure each and every scrap converts into pulp.
We hope the article was able to provide you the assistance it was formulated to provide. All the important features and consumer reviews were considered before giving these garbage disposal reviews.
Last update on 2023-01-21 / Affiliate links / Images from Amazon Product Advertising API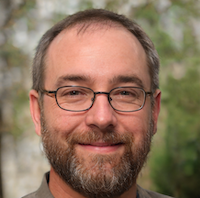 Jim Powell
Jim is our staff editor and writer. He has a degree in engineering. His hobbies are radio engineering and new technologies about which he has been writing for more than 7 years.