With innovative design and impressive functionality, we believe the Power Smokeless Grill is the best smokeless indoor grill in 2021. Check out the other top models on the market today to choose the one that best suits you.
BEST CHOICE
Sale

POWER XL SMOKELESS GRILL
TurboSpeed Smoke Extractor
LED temperature controls
Two interchangeable plates
Non-stick ceramic surface
Tempered glass lid
Will you agree that the smell of freshly barbecued meat is one of the best aromas you can feel on a warm summer evening? Well, we all love the flavor, but we also hate the smoke that seems to be an inseparable part of a good, old backyard barbecue.
As it turns out, the frustrating smoke is a thing of the past, and the best smokeless indoor grills are the ones to blame. These little gadgets will allow you to prepare your gourmet meals without sounding the fire alarm or getting your clothes all greasy.
So, we advise you to go through our smokeless indoor grill reviews and find the model that suits your needs and preferences.
Best smokeless indoor grills in 2021
| Preview | Product name | Cooking surface (sq.in.) | Wattage | Adjustable temperature | Weight (lbs) | Warranty | More information |
| --- | --- | --- | --- | --- | --- | --- | --- |
| | Power Smokeless Grill | 108 | 1200 | Yes | 17,4 | 60-day money back guarantee | |
| | Hot Shot | 110 | 1200 | yes | 17,8 | 60-day money back guarantee | |
| | Philips | 110 | 1660 | No | 15,6 | 1 year | |
| | Cuisinart GR-4N | 200 | 1500 | yes | 8 | 3 years | |
| | GOTHAM STEEL | 224 | 1200 | yes | 6 | 90-day money back guarantee | |
PowerXL Smokeless Grill

– Best overall

Sale

POWER XL SMOKELESS GRILL
KEY FEATURES
Effective smoke extraction with the help of a built-in fan
Adjustable temperature controls
Flat or griddle surface
Large, edge-to-edge grilling area
In case you are looking for an efficient indoor grill, the remarkable PowerXL Smokeless Grill could be the right thing for you. From what we've seen, this electric device is the best indoor grill out there. So, let's see what makes it so great.
Smoke extraction system
Almost all PowerXL Smokeless Grill reviews are raving about the smoke extraction fan that comes with this model. In a way, this is one of the most prominent features of the device. The reason for this comes from the fact that the average homeowner is desperate for a grill that does not emit a lot of smoke.
To clarify, the PowerXL Smokeless Grill relies on the so-called TurboSpeed Smoke Extractor to suck in all the smoke from the grill. Similar to a kitchen vacuum, the fan inside of the device collects the smells and traps them there. Of course, the recycled air is fresh and odor-free.
Interchangeable grilling plates
Besides providing you with clean and fresh air, PowerXL Smokeless Grill is a convenient device at the same time. Above all, two interchangeable plates make the use of this grill hassle-free and ergonomic. In other words, these grilling surfaces are easy to clean because they are made out of non-stick ceramic. As a result, you can clean the plates with warm soapy water or you can put them in the dishwasher.
The first one of those two plates is a flat grilling pan. In most cases, people use this type of grilling surface to fry eggs, or to grill vegetables. On the other hand, the second plate has a griddle surface. Of course, this type of surface leaves behind those well-known grill marks. Needless to say, steak-lovers will be thrilled to hear that the PowerXL Smokeless Grill can provide them with these little details as well.
Adjustable temperature
As we all know, different food requires a different temperature. For that reason, a grill that is flexible in terms of heat is a blessing. Well, the PowerXL Smokeless Grill delivers on this front as well. On the right-hand side of the aluminum body, you will notice the LED Temperature Control area. By adjusting the settings, you can regulate the temperature. The maximum heat that this grill can produce is around 450ºF. It is important to note that the heat is distributed throughout the grilling surface, and there are no temperature spikes either.
Convenient drip tray
PowerXL Smokeless Grill is all about convenience, and the easy-to-reach drip tray is one such element. Of course, the purpose of the tray is to collect excess fat and oil, making your food much healthier at the same time. Yet, make sure to wait while the body of the grill is cooled down so you don't end up with unpleasant burn marks.
What we like:
Powerful smoke extraction
Non-stick ceramic plates
Large grilling surface
What we didn't like:
Weight
Some smoke appears after all
Hot Shot

HOT SHOT
KEY FEATURES
AirFlow technology eliminates smoke
Adjustable heat
Dual grilling surface
Comes with two recipe books
How about being the hotshot in the family and having the best indoor grill of them all? Well, the Hot Shot smokeless grill can turn you into a barbecue pro, without even stepping outside of your kitchen. Here is why.
Efficient AirFlow system
One of the main reasons why Hot Shot is among the best smokeless indoor grills is the lack of smoke coming out of this device. Virtually no smoke will be released into the air when you are preparing your burgers, sausages, or different kinds of fish.
Of course, a high-efficiency fan is responsible for this characteristic of the Hot Shot grill. Actually, the fan is one of the components of an advanced AirFlow system, which captures the smoke and traps it inside the body of the grill. With 1200W of power, the Hot Shot grill has more than enough juice to power the fan in addition to heating the grill.
Multipurpose grilling surface
Since this model comes with as many as two recipe books, you will have a hard time deciding which meal to prepare. Well, the good thing is that the Hot Shot smokeless grill provides a lot of versatility. In other words, a grill plate and a griddle plate are a part of this device. You can remove and change the plates, making this grill a multi-purpose device.
The grill plate has a flat and even surface, which is ideal for making crispy fried vegetables or bacon. When it comes to the griddle plate, the users usually make burgers and steaks on this type of grilling surface. Even so, a nice piece of salmon or some scented chicken breast can be a great idea, too.
LED temperature display
The Hot Shot smokeless grill features a modern and stylish appearance. With that being said, the most impressive element of this model when it comes to aesthetics is the LED display. This area provides you with the option of regulating the heat in a simple and straightforward way. There are six settings available, and you can regulate the temperature by pressing the up/down arrows. We also noticed that the device heats up super-fast, and the maximum temperature that the Hot Shot can reach goes up to 450º F.
Other features
A removable drip tray is also a part of this model. Thus, all the unhealthy oil and grease will fall down into the tray, leaving your food free of excess fat.
In addition to that, the Hot Shot grill features a tempered glass lid. The cover helps with the grilling process, trapping the hot air and making the food as juicy as possible. Not to mention how helpful is the cover when the heat is not going in your face and you can check the progress of the grilling process at any time.
What we like:
Convenient and functional
High-tech temperature regulator
Interchangeable grilling plates
What we didn't like:
Releases a certain amount of smoke
Pricey
Philips
Sale

PHILIPS
KEY FEATURES
Aesthetic and sophisticated design
Infrared grilling technology
Consistent temperature (446º F)
Easy to set up
In case you want only the best-looking appliances in your kitchen, then the Philips indoor grill could be the right option. After all, this model is as gracious and stylish as they come. Yet, those are not the only admirable features of the Philips smokeless grill. Let's check out all the rest.
Infrared technology
Even though it may sound incredible, Philips grill relies on infrared beams to cook the food. Yes, the future is here, and we may as well make the most of it. But, how does this system work?
First of all, the design of the Phillips smokeless grill allows the infrared technology to focus the heat on the grilling surface. Admittedly, the area above the grill will be heated as well, so make sure to place the device in a safe place. Philips grill is powered by a 120V electric system, and it produces 1660W. Such power heats up the grill plate in minutes, and the patented infrared technology keeps the temperature even and constant at all times.
Non-adjustable temperature
Speaking of constant temperature, this particular indoor grill does not feature adjustable heat. In other words, there is no dial that will allow you to set the desired temperature. In a way, many users could find this element a bit strange, to say the least.
Even so, the Philips 'Avance' series only offers three options on the dial – you can either turn it on or off, or you can keep the grill warm. Then again, the guys over at Philips claim that 446º F is the optimal grilling temperature. According to their research, this level of heat will allow you to prepare delicious steaks in a matter of minutes.
Maintenance and cleaning
Since Philips is a renowned global brand when it comes to innovation, their 'Avance' grills are innovative as well. For instance, their smokeless indoor grill is easy to set up, and you will not need more than a minute to do so. In fact, there are only two parts that you need to put together – the body of the grill and the grill plate.
Needless to say, this 2-piece design is very easy to clean. You can either wipe the components with soapy water, or you can put the parts into the dishwasher. Either way, the cleaning process should be a breeze.
Easy-to-access drip tray
On top of all that, the Philips smokeless grill comes equipped with a useful drip tray. Moreover, the drip tray is accessible, and you just need to slide it to the side.
Also, the tray remains cool during the grilling, which means that no smoke or well-known odors will evaporate out of the grill. Yet, some users are complaining that 'quite a bit of smoke' is coming out of the grill.
What we like:
Easy to set up
Easy to clean
Patented infrared technology
What we didn't like:
No smoke extraction fan
No adjustable temperature settings
No cover or a lid
Cuisinart GR-4N

CUISINART GR-4N
KEY FEATURES
5-in-1 Griddler
Stainless steel housing
Stylish temperature dials with indicator lights
Hinged cover
Up to 200 square inches of grilling surface
Whether you like them or not, multi-practical appliances can offer a range of benefits. As a result, they are popular throughout the globe. And, the next entry on our list is one such device. So, here is what makes Cuisinart GR-4N a multipurpose model.
Versatility at its best
Would you believe us if we told you that this Cuisinart grill can replace 5 different devices in your kitchen? Would that save a lot of space and storage room? Well, Cuisinart is a 5-in-1 electric grill/griddle, and that makes it one of the most versatile devices in the market.
In other words, here is what it can turn into: a standard grill with a cover, a full grill, a full griddle, a half grill/half griddle combo, and a panini press. Without a doubt, Cuisinart GR-4N will not leave you hungry.
5-in-1 Griddler
The secret to this impressive functionality lies in the somewhat extravagant design of this indoor grill. To clarify, Cuisinart GR-4N features a stainless steel housing and two ceramic surfaces. What is cool about these plates is that they can be rotated, i.e. one of their sides is flat and the other one grilled.
By rotating and combining the plates, you can create those 5 positions. Every working mode can provide you with different benefits, and you can prepare different types of food.
Unique design
When it comes to the design, we didn't mention that this Cuisinart grill comes in a compact and almost portable body. As a matter of fact, this model weighs only 8 lbs.
Other than that, the stylish dial on the front of the grill will turn heads as well. Those three silver/black dials are sleek and modern, but they also serve an important purpose. As you could guess, the dials allow you to adjust the temperature of the plates. The maximum you can go when it comes to heating up this multi-practical gadget is 425º F.
Reversible and removable plates
As we said, the functionality of the plates is the heart and soul of this model. Their main attribute is that they are reversible, and this means that you can turn them both ways. On top of that, the plates are super-easy to remove. You just need to snap or unsnap the clips on the edge of the frame to remove or place back the plates.
Once removed, the plates are also easy to clean. With a bit of warm water and some soap, they'll be brand new in a flash. Or, you can put them in a dishwasher and save yourself the trouble. Either way, the convenience of the Cuisinart GR-4N  is why this model deserves to be considered as one of the best smokeless indoor grills out there.
What we like:
Versatility (5-in-1 combo)
Stylish appearance
Affordable
What we didn't like:
The hinged cover could get loose with time
Gotham Steel

GOTHAM STEEL
KEY FEATURES
Titanium non-stick surface
Ceramic-coated drip tray
Extra large grilling surface
Lightweight
With such a resounding name, one could expect stellar performances from the Gotham Steel smokeless grill. On top of that, the manufacturer claims that this model is 'virtually smoke-free'. Well, we performed our own tests and here is what we discovered.
Extra-large grilling plate
Even though this grill will not allow you to prepare food for the entire party at one go, you will still be able to grill a lot of burgers. The reason for this is simple – the Gotham Steel grill features an extra-large grilling area.
To be precise, the dimensions of the grilling surface are 16×14", which results in over 220 square inches of space for your food. In translation, eight burgers should comfortably fit in on top of this indoor grill.
Ceramic-coated grilling surface
More often than not, modern smokeless grills come with a ceramic-coated grilling plate. This type of coating prevents the food from sticking to the grill. On the other hand, the actual material from which the grill is constructed can vary. Some grills are made out of stainless steel, while others feature titanium bars.
As it turns out, the Gotham Steel smokeless grill is built from the so-called Tri-Cerama material, which uses titanium as a base. It is also important to note that this material is suitable for cleaning. All the grease comes right off once you apply some soap and warm water to it.
Convenient drip pan
The reason why this model does not release a lot of smoke comes from the use of a ceramic-coated drip pan. Of course, this tray is located below the grilling plate, but you can access it from the side. So, the drip tray is supposed to stay cool at all times and collect the fat.
As a result, there would be no smoke coming up and spreading all over your house. But, Gotham Steel is not entirely smokeless grill, and a certain amount of odor will rise up after all. This especially happens when you try to grill bacon or similar foods. Even so, the grease will drain into the pan and you can later empty it in a hassle-free manner.
Burn-proof base
How many times did you burn your skin while barbecuing? Well, this sort of 'inconvenience' happens every so often, and that is why Gotham's smokeless grill comes with a burn-proof base. The base will allow you to pick up the grill at all times and to move it around, if necessary. It also helps that this model is the lightest in our reviews, and it weighs only 6 lbs.
Admittedly, the base will be warm, depending on the duration of the grilling. But, it will not leave those frustrating burn-marks on your arms, and that is the most important thing.
What we like:
Extra light
Large grilling plate
Affordable price
What we didn't like:
No smoke extraction fan
No cover or a lid
How to choose the best smokeless indoor grill
Throughout our smokeless indoor grill reviews, you could notice that some elements of a grill are more important than others. Unfortunately, not all buyers are aware of these elements when they want to go out to buy an indoor grill.
For that reason, we created a comprehensive buying guide. This checklist can be of great use to anyone looking to have a full-blown barbecue experience right at their kitchen.
Smoke extraction system
Needless to say, a good smokeless grill needs to have an efficient smoke extraction system. Period. Even so, most models are 'virtually' smoke-free, which translates to a cloud of odor that spreads around the house as you grill.
So, always check if the device features a smoke extraction technology of some sort. As it seems, the extraction fans will provide the best bang for your buck. They can suck in the smoke, acting like a vacuum. In addition to that, a lot of models rely on the cool drip tray to eliminate the smoke that comes out of the hot grease and fat.
Design
Also, it is important to pay attention to the design of the device when making a purchase. For example, it is advisable to go for lightweight and compact models. In most cases, these models are user-friendly and convenient as well. As a result, it will be easy to handle the grill and place it wherever you want.
Of course, some users will look at the aesthetic aspect of things, which may not be a priority in this case. But, if you are the one who wants all appliances in the kitchen to appear stylish and attractive, pay attention to the visual appeal of an indoor grill. Nowadays, the models come in all shapes and sizes, and every customer should be able to find a suitable grill.
Materials
The quality of the materials also plays a big role in the overall quality of a smokeless indoor grill. With that being said, there are several dominant materials that are used in today's industry. For instance, a lot of manufacturers decide to go with the stainless steel grilling plate.
Also, premium and high-end models often feature titanium-based grilling plates. Of course, ceramic coating goes over the titanium, making the grilling surface non-stick and easy to clean.
Grilling surface
The shape and size of the grilling surface will directly affect your mood when you are barbecuing the food. Thus, it is important to have enough space at your disposal. More often than not, smokeless indoor grills will allow you to place 6-8 burgers on top of the grilling area.
Yet, some models can do much more. For instance, certain indoor grills come equipped with reversible and interchangeable grilling plates. By combining and adjusting these plates, the grill will provide you with a diverse range of options for preparing the food you love so much.
Final thoughts
At the end of the day, the best indoor grills are packed with useful features. All those characteristics can make your barbecue sessions more practical and convenient. Also, you will get rid of the annoying smoke once and for all.
Yet, some models are better than others, and from what we could see – the Power Smokeless grill is the best smokeless indoor grill in the market. In short, it has everything you will ever need. From efficient smoke extraction, over the non-stick grilling surface, all the way to the interchangeable plates – Power Smokeless grill has it all. So, we recommend this model for anyone who wants to grill their burgers in an odorless and smokeless environment.
Last update on 2022-09-10 / Affiliate links / Images from Amazon Product Advertising API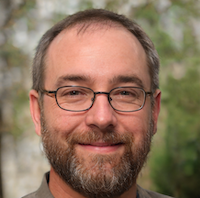 Jim Powell
Jim is our staff editor and writer. He has a degree in engineering. His hobbies are radio engineering and new technologies about which he has been writing for more than 7 years.