The Avalon is the best water cooler of 2021 in many aspects – design, quality, and effectiveness, as it delivers tri-temp giving users options of cold, hot or lukewarm water. Read below the reviews of other top-rated models that you might like.
BEST CHOICE

AVALON
Comes with three distinct temperature preferences
Energy-Star certified – efficient energy consumption
Child-lock feature
Stylish design and quality build
On average, an adult is expected to take about two liters of water daily for the proper functioning of the body system. The convenience offered by water coolers makes them one of the most useful appliances at home and even in offices. Basically, they are appliances that cool, filter, and dispense water. Some newer models provide options for heating water, hence, they can be called water dispensers. Since there is no monopoly of the manufacturer, the devices come in different types, features, specifications, and quality. This article comes with reviews and a buying guide to help you select the best water cooler for your home and office.
Best water coolers in 2021
| Preview | Product Name | Type | Material | Temperature preference | Temperature range (°F) | Warranty | More information |
| --- | --- | --- | --- | --- | --- | --- | --- |
| | Avalon | Bottom Loading | Stainless Steel | 3 | 47 - 185 | 1 year | |
| | Brio | Bottom Loading | Stainless Steel | 3 | 40 - 203 | 10 years | |
| | Primo | Bottom Loading | Stainless Steel | 2 | 45 - 180 | 1 year | |
| | Giantex | Top Loading | Stainless Steel | 2 | 42 - 203 | 30 days | |
| | Farberware FW29919 | Top Loading | Metal | 2 | 57 - 194 | 2 years | |
Water cooler reviews
Avalon

– Best overall

AVALON
KEY FEATURES
It is equipped with child lock.
Comes with three temperature preferences.
Nightlight system and water-level indicator.
Comes with a metal build and stylish design.
Energy-star certified
If you're looking for the best water dispenser, this Avalon product is no fluke. It has a sophisticated design that will definitely impress those looking for something stylish that can blend with their home's interior design. It comes with a metallic design and showcases more beauty alongside its nightlight system which keeps the sprouts lit at night.
With its three distinct temperature preferences, one can get warm and cold water for various functions including coffee and tea, and even water at room temperature. It can dispense hot water instantly, however, it comes with child-safety to protect your children from burns.
The bottom loading water dispenser encloses its water bottle in a cabinet below which gives you another view asides from seeing an inverted bottle. Asides from the power light notification, it also possesses a light notification that indicates when the water bottle is empty. If considering bottom loading units, this is the best bottom load water cooler in our review compilation. The product is also "energy-star certified". You can read more reviews of the Avalon water dispenser below.
Three temperature preferences
Having the option to select the desired temperature of your water is quite spectacular. This product is one step ahead of the ordinary water cooler, as it can supply both hot and cold water. The device can supply 185 degrees Fahrenheit of hot water and can, at the same time, deliver 47 degrees Fahrenheit of cold water. The flexibility of the product is further enhanced by its ability to dispense water at room temperature.
Child lock
Children can be adventurous sometimes and can play a lot. They may approach the machine whilst it's in operation. Intentionally or unintentionally, they can push down the button on the sprout for hot water without the supervision of their parents. As a result, they may burn themselves with hot water. In lieu of this, the product is equipped with a child lock feature which prevents them from accessing hot water.
What we like:
The water dispenser comes with a safety mechanism – child lock. The child lock helps to prevent kids from getting hot water, especially without the permission of their parents/guardians.
The product offers more flexibility as it can deliver water at three different temperatures. – cold, room temperature, or hot.
It is made of durable metal and comes with an alluring design that will definitely contribute to the aesthetics of your home or office.
Another striking feature of the product is its lighting system. This feature allows you to see the water sprouts clearly at night. Furthermore, it adds to the beauty of the product.
Just like other bottom loading water dispenser, you do not have to lift any water bottle. Asides from that, the product features a water-level indicator, allowing you to know when it is time to refill or replace your water bottle.
What we didn't like:
The cold water supply lags sometimes.
The buttons can be hard to push.
Brio
Sale

BRIO
KEY FEATURES
Stainless steel reservoirs for hot and cold water
Features a safety mechanism for kids – child lock
Comes with a self-cleaning system
Features notification lights
Can dispense hot, cold, or lukewarm water
The Brio bottom loading water dispenser is another fantastic product on the list. The design is a top-notch blend of black and grey colors whilst freeing you from having to lift water bottles. The product can deliver water as cold as 40 °F and also as hot as 203 °F. With such a low temperature of 40 °F, it stands as the best water cooler for home. Maintaining and cleaning the machine is pretty easy as comes with a self-cleaning system that you can activate with just a button. With its water reservoirs made of Stainless Steel, you can be sure of drinking pure and tasteless water. As regards safety, it features the child-lock to keep your children away from the extremely hot water supplied by the dispenser. To cap it all, it comes with a ten-year warranty. Read more reviews of the Brio bottom loading dispenser below.
Self-cleaning system
One feature that distinguishes the Brio product from other products on this list is its self-cleaning feature. This makes maintenance very easy. All you need to do is push the switch at the back of the machine and hold it down for about 5 seconds. The feature is quite efficient as it disinfects every water channel in the machine, including the water reservoirs. However, you might not be able to use the machine for about 30 minutes. It's a pretty cool feature that will certainly improve the customer appeal of the unit.
Stainless steel reservoirs
The use of Stainless Steel in home appliances has been the trend for a long. This unit is no exception as the hot and cold reservoirs are made of Stainless Steel. Of course, it comes with a whole lot of benefits. It is durable and resistant to odor and waste buildup.
What we like:
As regards flexibility, the product is capable of dispensing hot, cold, or warm water within the range of 40 to 203 degrees Fahrenheit.
Power and maintenance: It consumes less power. In lieu of this, it is energy-star certified. Also, it comes with a notification feature to indicate when the water bottle is empty. It is quite easy to maintain as the product comes with a removable drip tray and a self-cleaning feature.
The product can work efficiently with the 3 and 5-gallon bottles.
With child safety features, parents can be less worried that their kids will get burnt by hot water.
With a height of 44 inches, it is pretty tall enough for most individuals to access.
What we didn't like:
It does not feature a water-filtering system.
It does not come with an installation kit.
It can lag sometimes in terms of water flow.
Primo

PRIMO
KEY FEATURES
Can work with both 3 and 5-gallon bottles
Comes with a child-resistant protection feature
Removable drip tray that is also dishwasher-safe
Comes with water reservoirs made of stainless steel
You either love it hot or cold. The Primo water cooler comes with two sprouts that are fitted with the child-lock system. The unit is a dark-colored glossy "state-of-the-art" dispenser that can match almost all interior designs of homes and offices.
Just like most bottom loading water dispenser, Primo comes with a cabinet below the drip tray which houses the water bottle, giving a clean look without water bottles in the picture. Its cabinet is big enough to accommodate different sizes and shapes of water bottles. The water reservoirs in the system are made of stainless steel for more durability and quality-enhancement. Cleaning is also made easy with its drip tray easy to remove and dishwasher-safe. Certified by Energy-star, it also comes with a one-year warranty. Continue reading to see our review of the Primo water dispenser.
Energy-Star certification
In a bid to maintain a healthy environment, manage pollution, and utilize energy efficiently, the Energy-Star certification was formed. Various appliances with the certification (label) have passed their requirements. The Primo unit is also certified. Although certified products might be expensive they consume a lesser amount of energy than uncertified ones and, in the long run, it turns out to be a profit.
Versatility
The device can be used in homes and organizations. With a spacious cabinet, the device can house the 3 and 5-gallon bottles. Organizations with huge workers can fit their units with the bigger 5-gallon bottle. Homes and small families won't be left out of the Primo experience as they can go for the economical and smaller 3-gallon bottle.
What we like:
It has a fantastic size which allows it to fit into small kitchens with ease. Just a corner of the kitchen will do.
It offers versatility in the sizes of water bottles it can accommodate. The cabinet can accommodate 3 and 5-gallon bottles.
The child-protection feature helps to keep children from burning themselves with hot water.
In terms of power consumption, the product is energy-star certified as it uses a lesser amount of electricity. It also features an energy-saving button, which powers down the heater.
It comes with a standard compressor and pump, hence, it is very effective in providing cold water and delivering it in an instant manner.
What we didn't like:
The product is only available in one design, hence, it might not appeal to those looking for anything asides from black.
It requires more regular cleaning as it is more susceptible to developing an unpleasant taste.
Giantex

GIANTEX
KEY FEATURES
Features a storage cabinet
Two energy-saving switches
Features security locks
Comes with an anti-dust, detachable water bottle seat
White-colour design
A top-loading water dispenser is a well-designed unit and a must-have for homes and offices. Featuring an attractive and impeccable white theme, the unit will blend perfectly with most interior decor. It comes with a real compressor that is efficient and, at the same time, generates low noise.
Giantex is made of durable materials that keep it strong and able to carry any size of the water bottle available. It comes with child lock and notifications to display the status of the machine when in use. This model has a storage cabinet for storing things such as disposable cups which makes it a great addition to your office. Two switches help to cut off the power supply to the cooling and heating systems, allowing you to conserve energy. Giantex water cooler keeps you healthy drinking water with its anti-dust water bottle seat. For those looking for the best budget water cooler, this is for you. Learn more about the Giantex water dispenser below.
Storage cabinet
The unit comes with a cabinet below the sprouts. Surprised? Well, it is not going to house the water bottle since the unit is a top-loading type. The cabinet will function as a storage section. This feature makes it a good option for public uses and large organizations where disposable cups can be stored in it.
Two energy-saving switches
With the Giantex water dispenser, you can easily save power and cut down on electricity bills. The unit comes with two switches located behind it. The switches allow you to power down either or both of the cooling and heating systems when you do not need them.
Anti-dust, detachable  water bottle seat
Maintaining your gadget is one thing to consider. The unit comes with a detachable water bottle seat that you can clean with ease. Impressively, the bottle seat is anti-dust thus contributing to the ease of cleaning.
What we like:
The innovative, large storage cabinet fitted into the machine allows you to keep disposable cups. This makes it a very great option for office use.
The device comes with two switches to power on/off its hot and cold water supply. Positioned behind the machine, the buttons allow users to save energy and subsequently manage their energy bills.
With the anti-dust water bottle seat, one can effectively control impurities from reaching the water supply.
The sprout for the cold water supply is fitted with a safety lock system to prevent kids from gaining access to hot water.
The design of the product looks simple and can easily adapt to most designs of various homes. The product is also strong enough to carry the 5-gallon water barrel without damage.
What we didn't like:
The space under the two sprouts can only accommodate small cups. This implies that big cups or mugs may not fit until you tilt them slightly.
Although temporal, water dispensed from this product within the first few days may taste like plastic.
Water flow/supply may be slower sometimes.
Farberware FW29919

FARBERWARE FW29919
KEY FEATURES
Large storage cabinet
Compact size
Flat pin plug (polarized)
Available in two colors – white and black
Efficient power consumption and low noise
Farberware is another top-loading dispenser on this list. It's a quality product to invest in. It is equipped with a storage cabinet at the bottom. With this product at your disposal, you can be confident of serving your guests their desire of either hot or cold water with a minimum of fuss. The unit is made of durable materials that enable it to withstand the weight of a 5-gallon water bottle. It comes in two colors – black and white. It features impressive energy efficiency in the hot and cold water systems. Learn more about the Farberware FW29919 water cooler below.
Compact size
The unit stands at 35 inches tall, 13 inches wide, and 13 inches in length. It can fit into corners or stand beside kitchen cabinets. This product doesn't occupy much space. With such size, the unit still performs excellently well.
Efficient power consumption and low noise
All thanks to its energy-saving, thermoelectric cooling, and fantastic heat efficiency, the unit consumes less amount of electricity, allowing you to enjoy the luxury attached to water dispensers with fewer expenses. The system runs with low noise, hence, you won't be irritated by its operation.
What we like:
The unit is more compact and will occupy less space in your kitchen.
It generates a little amount of noise.
It comes with a storage cabinet below the sprouts which is ideal for storing disposable cups.
It is strong enough to carry the 5-gallon water bottle.
What we didn't like:
Cold water supply becomes inconsistent with time.
Like other top-loading dispensers, it requires lifting the water bottle, resulting in the straining of one's back.
Bigger cups may not get water under the sprout unless tilted.
Buying guide
Over the past two decades, the popularity of water coolers has grown tremendously in homes and offices. Of course, this is influenced by the convenience it offers, providing filtered water based on the preference of temperature. Newer models often referred to as water dispensers, provide both hot and cold water. Water dispensers practically override the need to cool water in refrigerators or boil water in kettles. At the press of a button, you can get hot or cold water with ease, also, your kids can easily serve themselves without having to bother you. Water dispensers are capable of providing cold water almost instantly, whilst providing warm water for tea and other beverages.
Water coolers or dispensers do not require any plumbing work. All you need to do is fill up your canister. Water from water dispensers is very safe to use. Since most types of water dispensers work independently of a tap water system, hence, they do not contain impurities and chemicals as found in some tap water. There is minimal possibility of drinking contaminated water. Furthermore, they come with a built-in filtering system to ensure clean water is dispensed.
By now, you should have many reasons to purchase a water cooler or dispenser. It is important to know that there are numerous water coolers available. As a result of numerous manufacturers, they come with different features, quality, type, build, design, and specification which is natural, a bid to win customers and thrive in the market. However, every end-user, rookie, and veterans need to be careful when purchasing their water cooler.
Whilst the budget contributes the biggest portion of the decision-making, this buying guide contains tips and criteria you need to look out for so you can eventually purchase the best water cooler or best water dispenser for your home. Regardless of how detailed the buying guide, you should not neglect the reviews of whichever product made available to you.
Type of water cooler/dispenser
To offer more choice, satisfaction, and convenience, water coolers/dispensers come in different types. Some types are generally cheaper and less bulky, whilst some might be ideal for office than home use. There are three popular types of water coolers/dispensers. The top-loading, bottom loading, and tabletop versions are popular types.
Top loading water cooler/dispenser
This is the most common type of water cooler/dispenser, often seen in movies and shows. In this orientation, the canister (ware bottle) is placed on the top of the device in an inverted position. Before the device can function appropriately, all you just have to do is lift up the water bottle and fix it on its port. In this version, the water bottle is exposed and the water level can be monitored easily. This type of water cooler is also referred to as the freestanding type. It is less expensive and easier to install.
Bottom loading water cooler/dispenser
This version comes with a compartment located at the lower part of the dispenser. The compartment is basically for storing the water bottle whilst connecting it to the device. This type of water cooler offers the best outlook since the water bottle is not exposed. There is no need for lifting the water bottles, all you have to do is swap the bottles when it is exhausted.
Tabletop water cooler/dispenser
As the name suggests, this type of water cooler is always placed on tables. They are usually all in size and lightweight, hence, they are easy to move from place to place. They are recommended for small families.
Power consumption
For most electrical appliances, this is a critical aspect of decision-making. The power consumption of your water cooler determines the overall cost incurred both in the short run and in the long run. The total cost incurred for every unit of electricity consumed varies from location to location, hence, the expenses may be affordable or unbearable. Therefore, it is ideal to purchase a device that is balanced in both efficiency and power consumption. You can check the packaging of the water cooler or dispenser to determine the power rating before making a decision.
Capacity
The capacity of the water cooler you are about to purchase must be considered. Generally, water coolers or dispensers can hold water bottles of 5, 4, or 2 gallons. Of course, the bigger ones will serve large families and organizations more.
Maintenance
Every home appliance, at one point in time, might need a little maintenance. The water cooler or dispenser is no exception. Most people do not consider this until they have gotten their appliance. You definitely want your water dispenser to look clean. Select brands and models that are easy to clean, especially those with removable parts. A water cooler with a removable drip tray will help make cleaning easy.
Filtering system
Except if you do not trust your water source, you might not need a filtered water dispenser. It is important to know that water coolers or dispensers with a filtering system are more expensive than the regular ones. In case you are going for those with filters, ensure that their filters can be easily accessible, affordable, and can be easily replaced.
Design and additional features
There are many water coolers and dispensers in the market with different designs. It is essential to choose a product that matches your home's decor. Other features to consider include storage cabinets, child-lock (safety feature), ability to form ice cubes, and any more. However, it's important to know that, in some cases, extra features imply extra expense.
Conclusion
This wraps up the whole article. Your budget and preferences still contribute to the largest chunk in your decision. If you're worried about lifting water bottles, the bottom loading dispensers will be ideal for you. If you're looking for products with a storage cabinet, the top-loading ones now come with such a feature. By now, we expect that you can make the right decision when purchasing a water cooler/dispenser, regardless of whether you are a novice or not.
Last update on 2022-09-09 / Affiliate links / Images from Amazon Product Advertising API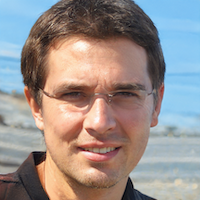 Edwin Roberts
Edwin is a certified design and home interior specialist. He also has extensive personal experience in home improvement and housekeeping.