After researching and testing the most popular models, we chose the best robotic pool cleaner of 2021. Also in this article, you will find reviews of other models and recommendations for choosing the most suitable for your pool.
BEST CHOICE

DOLPHIN NAUTILUS CC PLUS
Easy to clean, rinse, and reload
CleverClean Technology
Has dual-scrubbing brushes
Patented swivel cable that provides complete pool coverage
One button operation
Two complete sets of filter cartridges
Whether you're looking for a cool place to relax after a stressful day or you're looking for a perfect escape-pod during the summer, you'll be hard-pressed to find a better option than a swimming pool. However, while a pool offers lots of benefits, it requires regular maintenance and cleaning in order to continue being in tip-top condition. Of course, there're dozens of pool cleaners out there, but none is just as effective and convenient as the automatic pool cleaner. If you are looking for the best pool vacuum for your pool, this guide has been designed to help you choose a model that will fit your bill perfectly.
Best robotic pool cleaners of 2021
| Preview | Product name | Pool Type |  Cord Length | Cleaning Cycle |   Warranty | More info |
| --- | --- | --- | --- | --- | --- | --- |
| | Dolphin Nautilus CC Plus |  Above-ground or in-ground |  60 feet |  2.5 hours | 2 years | |
| | Dolphin Premier |  In-ground |  60 feet |  2.5 hours | 3 years | |
| | Dolphin Triton PS | In-ground | 60 feet | 2 hours | 2 years limited | |
| | Polaris F9550 Sport |  In-ground |  70 feet |  7-day programmable | 2 years | |
| | Dolphin Escape |  Above-ground |  40 feet |  1.5 hour | 1 year | |
| | Hayward SharkVac XL | In-ground | 60 feet | 2 hours | 1 year | |
Robotic pool cleaner reviews
Dolphin Nautilus CC Plus

– Best overall

Dolphin Nautilus CC Plus is the top-rated pool cleaner on the market as it comes with several features and incredible cleaning power. If you have a fiberglass pool or any type of pool that ranges up to 50 feet in length, then this model is a must-have for you.

DOLPHIN NAUTILUS CC PLUS
KEY FEATURES
Easy to clean, rinse, and reload
CleverClean Technology
Has dual-scrubbing brushes
Patented swivel cable that provides complete pool coverage
One button operation
Two complete sets of filter cartridges
It features a CleverClean technology, which enables it to scan your pool systematically to identify the most efficient path no matter the shape or surface of your pool, leading to an extraordinarily clean pool each time.
CleverClean technology
The Dolphin Nautilus CC Plus features a patented CleverClean Technology which ensures the whole pool, waterline, and walls are cleaned immaculately. It comes with an extra-large top access filter which is made specifically for convenient and easy filter cleaning. The easy-fix modular parts will guarantee you the economical and easy replacements, in case there are any repairs required in the long run.
360-Degree swivel settings
The pool cleaner comes with a 360-degree swivel that filters the pool water whilst its cleaning and collecting dust and debris, thereby saving you time, efforts, energy, and money. It features climbing rings and an all-surface bristle brush so that it can cover the sides and walls of the pool. Like every pool cleaner from Dolphin, this machine also features a patented anti-tangle that ensures that the cables of the machine stay clear for hassle-free and efficient cleaning.
Full pool scanning
Since this robotic pool cleaner comes with advanced settings and technology, it is outfitted with the inbuilt program that thoroughly and systematically cleans the whole pool no matter the surface or shape of the pool. Operating like the GPS of a vehicle, the pool scanner scans the pool for its dimensions, size, and shape so it can determine the most effective path for wider and more efficient coverage.
With advanced innovations like the CleverClean Technology, which enables it to scan your pool systematically to identify the most efficient path no matter the shape or surface of your pool, you just can't argue against the effectiveness of this top-rated pool cleaner.
Check out the upgraded version of Dolphin Nautilus CC Plus with Wi-Fi connectivity.
What we like:
Wide coverage
Features a full pool scanning system
Features a 360-degree suction
Anti-tangling swivel cables
2 sets of filter cartridges
Easy to remove and clean filters
What we didn't like:
It can't clean the stairs
It finds it difficult to clean angles
Dolphin Premier

DOLPHIN PREMIER
KEY FEATURES
Anti-tangle swivel cable
4 different filters
Unlimited 360-degree rotation for tangle-free operation
HyperGrip rubber tracks
Big energy savings
It comes with a Multi-Media filtration system that guarantees effectiveness and a superb power that makes for productive and power cleaning and also easy and simple. It is made with a couple of components for maximum capability and power when cleaning that will allow you to save time, power, and exertion. However, you need to keep in mind that the direction manual of this machine tends to be hard to understand for the effective utilization of this robotic pool cleaner. Nonetheless, it is still probably the best pool vacuum you can find.
Four media types
The Dolphin Premier comes with a new and improved filtration system that features 4 different filters. These advanced filters provide you with many suitable options for the task without leaving anything to chance. This is a big improvement from the other models, which usually come with one media type only. With the 4 media types filtration system, you can be sure to achieve the best outcome since you can pick which to utilize for each job.
Wide coverage
The cleaner also features an innovative SmartNav Pool Surface Scanning. This feature enables the machine to make the most of the time for efficient cleaning. The incorporated microprocessor control ensures that the entire area is covered for broader coverage. This feature ensures that no area will be left dirty since it scans through the edges and manufactures a comprehensive cleaning pattern.
High efficiency
The Dolphin 2018 Premier Robotic Pool Cleaner with its highly advanced settings and premium-quality composition cleans thoroughly and quickly. Therefore, the machine works efficiently and allows you to save time, power, and effort with the best possible outcomes.
360-degree anti-tangle swivel
For optimum results and improved convenience and productivity, this automatic pool cleaner features a 360-degree rotation feature to allow for a tangle-free action. This patented feature will maintain and keep the cable from intertwining and tangling, which can affect and hamper the cleaning performance of this pool vacuum cleaner.
Efficient motors
This machine runs on powerful 24-volt motors that run on 90 percent less power than regular AC booster pumps. As a result of the less power consumption, you will require only 5 cents per hour to use this machine. Besides, it comes with some feature that enables it to clean to pool quickly so that you can afford to operate this device regularly. Use it 5 times weekly to make sure that you always come back to a clean and spotless swimming pool.
What we like:
Quiet operation
Easily climbs walls
Four media types
Features a 360-degree Anti-Tangle swivel
Wide coverage
What we didn't like:
Cleaning bag quickly alarms even if it's not filled
Dolphin Triton PS
Dolphin Triton PS pool cleaner comes with exceptional performance and has an ergonomic design that makes things very easy for its users. It has superior scrubbing powers to remove all the debris and dirt from the pool floor and walls.
Sale

DOLPHIN TRITON PS
KEY FEATURES
Constructed for an in-ground pool
Can clean pool up to 50 feet in size
Comes with 2 brushes, 1 is active
2 years limited warranty
Can cover all kinds of pool surfaces
There is an extra-large top-loading filter basket that captures all kinds of small and large debris as well as dust and dirt. It only takes two hours to completely clean a pool as large as 50 feet in length. During the cleaning process, the cleaner not only cleans the pool walls and floor but also circulates the water to leave it clean and sparkling. It is eco-friendly and saves a lot of energy.
Brushes
The cleaner comes with an impressive design that provides an active brush at the front. This brush has two times brushing power that removes dust, dirt and debris clusters efficiently. On both sides of the wheels of the cleaner, we have cleaning brushes that are made to resemble the amphibious undercarriage. These brushes support the cleaning process when the cleaner is inclined even if the filter basket is already full.
Powerful jets
Usually, pool robots lack when it comes to the power of the jets that help the cleaner climb pool walls. This in-ground pool vacuum comes with superior quality and extra powerful jets that make sure to provide ample suction. This suction allows the cleaner to transition 90 degrees on the wall easily. The powerful jets are also responsible for providing the required friction when it comes to climbing walls. During the process of climbing walls, the cleaner also works on cleaning the waterline.
Debris trapping ability
This Dolphin robotic pool cleaner comes with a large filter basket and an ultra-fine mesh that raps all kinds of debris such as leaves and dirt. All the debris circulating in the pool water despite the pool's own filtration system is captured in the large filter basket. As long as you have a 50 feet large pool or smaller, you don't have to worry about the cleaning process or even about the tangling of the suction hose or power cord. The whole area is efficiently cleaned within two hours.
What we like:
It has effective active brushing.
All the debris and dust are properly vacuumed.
The top-load basket is large.
Easy to set up and use.
What we didn't like:
It does not come with any cleaning cycle options on the control panel.
Polaris F9550 Sport
Thanks to its Vortex Vacuum Technology, the Polaris F9550 Sport is one of the leaders for some in-ground pools as it provides excellent cleaning performance in its class. It is capable of cleaning any surface of the pool with up to 60 inches in length. In addition to that, this swimming pool vacuum offers a full waterline, floor, and 4WD wall coverage utilizing a scrubbing brush with a strong blade. It also comes with a handheld remote control for more convenience.
Sale

POLARIS F9550 SPORT
KEY FEATURES
Motion-sensing remote
ActivMotion Sensor Technology
Easy lift system
7-day programmable timer
Easy to clean
Rear water propulsion system
Tangle-reducing swivel
Easy lift system
The easy-lift system is a remarkable system that helps stop the machine from its track and bring it to the pool's surface. To choose the side you want the machine to come to, all you need to do is long-press the lift key. This system is extremely helpful when the canister is full and you want to empty. Keep in mind to make use of the handle of the machine instead of the cord when lifting it from the water.
Motion-sensing remote
The Polaris F9550 Sport also comes with a motion-sensing remote control that enables you to control the machine whilst under water. The remote is extremely helpful when targeting particular areas in the swimming pool, making sure it never misses any spot in its cleaning.
Vortex Vacuum Technology
The robotic cleaner also comes with the Vortex Vacuum Technology that helps suck up debris and dirt from the swimming pool and directs them to the can. The manufacturers claim it has a 25 percent higher vacuum power than other models in its class and is capable of easily handling large debris like pebbles.
Filter debris canister
This robotic pool cleaner comes with a canister that is well-equipped to filter out dirt and debris before the water gets released into the pool again. The canister comes in an exceptional shape that makes for extremely simple cleaning without needing to touch the debris in it.
Dirty canister indicator
The pool cleaner from Polaris also features a dirty canister indicator, something which is rarely found in other in-ground models. The indicator informs you when the canister is full and you need to empty it. This indicator saves you from going through the stress of frequently checking the canister.
7-day programmable system
Another special feature incorporated in this robotic pool cleaner from Polaris is the scheduling system that enables you to make cleaning plans in advance. After scheduling, you can totally forget about it and rest assured that the Polaris cleaner will remember on its own.
4-wheel drive system
This vacuum cleaner also comes with a 4-wheel drive system which enables it to maneuver the terrains of the pool. When the 4-wheel drive system is combined with the motion-sensing abilities, this device is just a perfect pool-cleaning tool. The motion-sensing ability keeps it from getting stuck trapped in one place inside the pool.
Easy to assemble caddy
This automatic pool cleaner comes with a caddy for the cleaner's easy transportation and storage. It is quite easy to put together as no tools are required to do it. Also, it stores the machine in a straight position to aid water drainage.
What we like:
Easy to clean dirt
Comes with lots of control
Compact design simplifies storage
Easy-to-assemble and strong caddy
Allows for scheduled cleaning
Helpful easy lift system
What we didn't like:
It doesn't provide any speed control feature
The remote control is not highly responsive
Dolphin Escape

– Good for above-ground pools

The Dolphin Escape is one of the best pool cleaners for above-ground pools. It packs a remarkable 1.5-hours cleaning cycle, comes with a 1-year warranty and 30-day money-back guarantee, and is lightweight at just 14 pounds.

Sale

DOLPHIN ESCAPE
KEY FEATURES
Tangle-free 40-foot cord
1.5-hour cleaning cycle
Intelligent mapping and navigation
Continuous rubber tracks
Dual scrubbing brushes
Extra-large top-loading filter cartridge
SmartNav 2.0 Robotic Scanning
What's more, this cleaner also features the smart navigation technology that enables it to effectively clean every surface of the clean without repeating itself. With the continuous rubber tracks, this machine can maneuver over surfaces without ever losing traction.
The Dolphin Escape is also equipped with dual-scrubbing brushes and is also capable of cleaning either forward or backward. The large top-access filter cartridge also allows you to clean effectively for a longer period without the cartridge needing to be emptied. The cutting-edge filtration system enables the machine to catch all sorts of debris, both small and big, making it the best above-ground pool vacuum. To top these off, this cleaner is one of the cheapest robotic pool cleaners available on the market.
Large cartridge filter
This robotic above-ground pool cleaner has a large cartridge filter that is capable of holding up to 60 percent more dirt than the debris cartridges in other models. This offers lots of conveniences since it means you don't need to clean the debris cartridge frequently and the pool cleaner can handle the dirtiest of pools.
Hypergrip continuous tracks
This technology enables the pool cleaner from Dolphin to effectively climb walls. This feature comes in handy if you find it difficult with wheeled pool cleaning robots due to the fact that it is a solid rubber material that may enhance wall climbing skills and in the process accelerate cleaning.
Hyperbrush brushes
The Dolphin Escape robotic pool cleaner comes with a dual-brush mechanism referred to as Hyperbrush. If you have a pool that is prone to deep-rooted stains and other impurities and you seem to be incapable of removing them with other pool robots, you may want to attempt using this model. In several ways, it is more efficient and productive than several other cleaners since it gives you twice the power in a single pass.
SmartNav 2.0
It also features the SmartNav 2.0 technology, which is responsible for its much-advertised steering mechanism. The SmartNav 2.0 technology is designed to enable the cleaner to steer and easily change directions so that the machine covers the largest area it can in one pass.
Anti-tangle cable
The anti-tangle cable of this machine is made to stay out of the way of the machine as it navigates around. Regardless of the number of turns and twists made by the machine the cable doesn't get tangled up. In addition to that, the cable is made with thermoplastic rubber to lessen frictional drag. With this, the load on the machine is reduced and energy is saved.
What we like:
Powerful energy-efficient motor
Large filtration cartridge
Smart pool navigation
High efficiency
Strong-grip rubber tracks
Lightweight construction
Superior wall-climbing capabilities
What we didn't like:
Doesn't climb walls always
Expensive for an above-ground pool cleaner
Hayward RC9742 WCUBBY SharkVac XL
The SharkVac series of robotic pool cleaners includes two models: the standard one and the XL version. Of course, both of them will leave your pool in spotless condition after the cleaning cycle is over.

After all, Hayward has a long-lasting tradition in the business. These guys know a thing or two about the self-sufficient units that are eager to scour our pools and extract any debris.
With that said, here are some of the prominent features of the Hayward SharkVac XL.
Compact and elegant design
Pool robot cleaners in the current market are convenient and easy to use. The same applies to Hayward's model.
To be precise, the weight of this unit is 21.5 pounds, which is a bit higher than the industry standard. Yet, the low-profile design of the SharkVac XL makes it energy-efficient and easy to carry.
On top of that, you should have no problems taking the robot out of the water. An oversized handle provides a hassle-free extraction. Nonetheless, you will need to wait for a couple of seconds before the water drains back into the pool.
Smart Steering system
With the help of a scrubbing brush on the front, the Hayward RC9742 pool cleaner will remove dirt and debris quickly and efficiently.
If you turn on the Automatic mode, the duration of the cleaning cycle will be two hours. But that's not all! Another neat feature of this model is the Smart Steering system, which allows the unit to sour the floors and cover every inch of the pool area.
The Hayward SharkVac robotic pool cleaner can even tackle walls and stairs, as well as pools that have an irregular shape.
Quick debris removal
A small window on the top of the device will let you check on the situation with the filters. Also, the chamber on the upper part of the robotic cleaner allows for easy access to the cleaning cartridge.
In other words, you can pop up the hood and remove the cartridge in a hassle-free manner. Since Hayward uses the most durable materials, the owners of this robotic pool cleaner will be able to rinse off the filters and use them for years.
Energy-efficient device
As a rule of thumb, robotic pool cleaners do not consume too much electricity. However, you might notice a spike in energy consumption over the summer months.
Well, the top-rated SharkVac XL comes with two sensors that can help reduce consumption. The out-of-water sensors will shut off the motor when the robot is not under the surface. As a result, your electricity bill will stay low, and you will extend the life of the robotic pool cleaner.
What we like:
Energy-efficient
Durable and resilient
Easy-to-access filters
Out-of-water sensor
Compact and convenient shape
What we didn't like:
Poor traction on the walls
Some users may find the unit too heavy
Things to consider while choosing a robotic pool cleaner
Pool robot cleaners come in a number of shapes, sizes, features, and advanced programming abilities. With all these options, choosing the right one is not an easy task. Also, you have a number of features to look at and to choose from. The key to choosing the right robotic pool cleaner is knowing what will cater to you and your requirements in the best way possible.
It's very important to consider the size of your pool when you're buying a robotic pool cleaner. These machines have a fixed cable length, so if you've got a larger pool with a shorter cord, your cleaner will not be able to reach some parts of the pool, which invalidates the point. Also, keep in mind that you need to consider the distance between the pool and power supply, and also the depth. Buying a cleaner with a longer cord than required is always better than buying a model with an excessively short cord.
You also need to consider the surface of your pool when shopping for the robotic pool cleaner as these machines are often designed specifically for particular surface types. While most cleaners can handle any type of surface, they might be more suitable for another surface type. A universal rubber PVC brush or wheel is ideal for most swimming pools, but if you've got a fiberglass pool or slippery tile, you should get a strong grip PVA brush for proper and efficient cleaning.
Robotic pool cleaners are suction-powered, which is why you should get one with sufficient suction to handle the task properly. This specification is normally stated in GPM or Gallons per Minute on the information of the product. A strong robotic pool cleaner will require 70 GPM at least to get the job done properly. If you've got a smaller pool, you can dip a little lower than that, but most wouldn't recommend buying a robotic cleaner below 70 GOM.
This is something that will vary from user to user. Some individuals actually prefer simple and straightforward robotic pool cleaners. These simple cleaners will feature a plug-and-play sort of approach and enable users to plug in their cleaning machine, choose and setting and set it to work. Other people prefer having more built-in technology. This comes as propelled settings, a remote control, programming capacity or Wi-Fi. Simply keep in mind that the more built-in technology, the more expensive the cleaner will be.
For this specification of the robotic pool cleaner, having a lower micron value is better. A low micron filter basket or bag will help a cleaning machine with dirt, silt, and fine particles. Models that have low micron values can help disinfect and decontaminate the pool water. The more advanced pool robots will come with filtration systems around two microns. Generic terms such as mesh or fine might sound likable, but it's the micron value that actually matters.
If you've got a big budget for a robotic pool cleaner, then you might want to look at some fancy extra features. Today, some of the best robotic pool cleaners feature advanced programming mechanisms, faster cleaning times, and bot caddies. These unique features also include Quick Clean Technology, out of water sensors, Vortex Vacuum Technology, and beach entry which allows cleaners to reach hard-to-reach spots. Of course, these features are redundant features, but they are options available provided you are interested in some fancy features.
Based on the shape of your pool, your robotic cleaner will need to climb stairs, the transition to the walls and roam around the bottom of the pool as well. If you opt for a pool cleaner without a swivel cord, I must tell you, it will make the cleaner process miserable. You will have to stop the cleaning process every few minutes to remove the tangles.
Getting a tangled cord is one of the main reasons pool owners opt out of buying a robotic pool cleaner. Fortunately! With the new technology tons of new models of the robotic pool, cleaners come with a swivel cord that prevents the tangling of the power cord. However, this also depends on the company you are going for. Some companies claim to have tangle-free cords, and they do, but they do it at the expense of free movement of the cord. Hence, go for cords that clearly say 'anti-tangle swivel'.
There are two types of robotic pool cleaners. Type 1 just moves around the pool randomly, picking up anything that comes in the way. On the other hand, type 2 pool cleaning robots come with an advanced microprocessor-driven navigation system installed. They provide optimized and customized cleaning services.
Although robotic cleaners that don't come with this kind of navigation system are cheaper, they take longer to complete the cleaning process and are also not very accurate when it comes to picking up debris. Not to mention the higher energy consumption when the cleaner takes longer.
If you want something efficient, time-saving, energy-saving, etc. type 2 is your choice. A few bucks extra will not make a change in the long run.
Scientific studies have proven that more than 99 percent of dirt, debris, and infection-causing bacteria are stuck on the pool floor and walls. Water contains less than one percent contaminants. Thus, if you are going to invest in a pool cleaner, choose the one that cleans every inch of your pool including the walls. Most of the robotic pool cleaner companies claim 90 degrees transition on the walls, but in most cases, this is not true.
Hence, before getting a pool cleaner, make sure you read all the reviews and are certain that its wall transition works perfectly.
Most robotic cleaners come with a pre-defined cleaning cycle. Some take three hours, some take four hours and some even take 5 hours to complete the cycle. On the other hand, some robotic pool cleaners also come with a rapid cleaning option that only takes an hour.
Before choosing your robotic pool cleaner, keep in mind that the longer the pool cleaner takes, the more energy it will consume. A pool cleaner with 3 hours pool cleaning cycle works perfectly fine.
Dolphin pool cleaner accessories
If you want to keep your pool cleaner in perfect condition, a couple of gadgets could make a big difference in the long run. As they say, it's all in the details.
Well, here is a quick overview of some of the Dolphin pool cleaner accessories you will ever need.
Caddy cover
To kick off the list, we should first take a look at the convenient Dolphin Caddy Cover. As the name suggests, this protective material will cover the robotic cleaner while on the caddy.
The cover will shield the device from rain or sun, and you can use it during the off-season as well. If you attach a strap to the bottom of the cover, the material will sit tight. Not even the wind will affect the device underneath.
Pool cleaner caddy
As we mentioned, the caddy is another excellent accessory. For instance, the Dolphin Pool Cleaner Caddy fits many of the models created by Maytronics. As a result, you can use the caddy to transport units from series such as Orion or Hybrid.
What's great about this gadget is its durable frame, which is lightweight at the same time. In other words, you should have no issues with transporting your favorite robotic pool cleaner to the back of the garage.
Climbing rings
In case the robotic pool cleaner starts losing traction, it is better to equip it with a new set of tires.
What this means is that you should replace the climbing rings. For that reason, experts recommend the Dolphin climbing rings, which work like a charm on all Dolphin models.
Filter basket
The area with the filters is where all the magic happens when it comes to cleaning your pool. If you want to notice a difference in the purity of the water – check the situation in the filter chamber.
For instance, the practical Dolphin Filter Basket is worth every penny! This accessory is a must-have if you want to kill all the algae that appear in the water sooner or later.
Fine filter panels
The crystal-clear water in your backyard pool will not be possible without fine filtration. Thus, you should consider using the Dolphin fine filter panels.
Since the filters are easy to rinse and reload, you can clean them every once in a while. Of course, the cleaning frequency will depend on the situation in your pool.
Ultra-fine filter panels
If a beach or a highway is near your pool, small debris is bound to land in the water. For that reason, it is better to check out the Dolphin ultra-fine filter panels.
These panels will quickly make the difference, and the water will go back to being spotless.
Replacement cable
In the end, the cable is a notorious weak spot when it comes to robotic pool cleaners. Yet, the Dolphin replacement cable deals with this issue quickly.
If you decide to buy this accessory, you will receive 18m of tangle-free cable.
How to maintain the robotic pool cleaner
As you know, the robotic pool cleaners are independent devices that do not require much interaction with humans. Once you place the robot in the pool, the little gadget will wander off and clean the perimeter.
Of course, you will have to take care of the robot every once in a while. Regular maintenance is essential to keep your gadget in good working order.
So, here are the recommended maintenance tips for preventing common issues with robotic pool cleaners:
Disconnect the power source
First things first, make sure that you unplug the cable when trying to take the robot out of the water!
Safety and security are of the utmost importance, so disconnect the device before trying to get it out of the pool. Even though most robotic pool cleaners are well-protected, the possibility of an electric shock is always present.
Thus, pull the cord out of the outlet and move on to the next step.
Drain the water when taking the robot out of the pool
When it comes to the top-rated robotic pool cleaners, they usually come with an ergonomic handle. Of course, this component helps with taking the device out of the water.
On average, robotic pool cleaners weigh between 10 to 20 pounds. If you add gallons of water to this mass, the result can be a cumbersome unit.
For that reason, make sure to drain out the water by tilting the robot. Some devices have an opening on the bottom, which can help with water extraction.
Remove the filters and rinse them off
Once you get the robotic pool cleaner on firm ground, you can start with the removal of the debris.
In most cases, the filters will contain most of the grime. So, open the chamber with the filters and rinse the panels with clean water.
After that, you should leave them out to air-dry for a while. Never return the filters until they are dry.
Place the robot on a caddy
Once the warm days are over, most users decide to store their robotic pool cleaner somewhere in the garage. Well, experts agree that this is the right approach.
You should avoid leaving the device in the pool for an extended period if you are not planning on using it. Instead, take it out of the water after every cleaning cycle.
By doing so, you will prevent deterioration and extend the lifespan of the unit. For that reason, we recommend using a caddy to transport the robot into the storage area safely.
Use a caddy cover
Last but not least, we should also mention the use of a cover for the caddy. These covers will protect the device from dust or heat.
If you lack space in the garage, you can even leave the caddy out in the rain for a couple of days. The cover will keep the robotic cleaner safe and sound, and the caddy will also keep it off the wet surface.
Final thoughts
The Dolphin Nautilus CC Plus is a winner here mainly because of its CleverClean technology. One buys a robotic cleaner just to get rid of the pool cleaning hassle. This particular machine relieves you of every duty in true sense. It scans the complete pool and calculates the best path to capture all debris. Whilst the Dolphin Nautilus CC Plus is collecting dust and debris, the 360 degrees swivel filters the water around the cleaner.
Dolphin has outdone itself with this cleaner, advanced technology, and customized programming makes your life easier. Your pool is ready to dive anytime and every time.
Last update on 2022-09-09 / Affiliate links / Images from Amazon Product Advertising API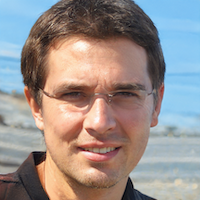 Edwin Roberts
Edwin is a certified design and home interior specialist. He also has extensive personal experience in home improvement and housekeeping.