BEST CHOICE

BISSELL PET HAIR ERASER
Two nozzles for cleaning both hard and soft floors
Provides multi-level filtration
HEPA filter
Rubber brush
Let's start by asking a question:
Which features are a must-have for the best handheld vacuum?
First, while they are lightweight than, say, upright vacuums, the handheld vacuums still provide a relatively reasonable cleaning radius. Second, their dust bag's capacity is adequate, which means you won't have to empty it frequently. Third, they operate at low noise and are easy to operate. And finally, they offer a sizable number of attachments without charging extra.
Have doubts such vacuums even exist?
This article will prove you wrong.
Best handheld vacuum cleaners in 2021
| Preview | Product name | Weight | Corded or Cordless | Battery | Warranty | More information |
| --- | --- | --- | --- | --- | --- | --- |
| | Bissell Pet Hair Eraser | 4.4 pounds | Cordless | 14V lithium ion | 1-year (Limited) | |
| | BLACK & DECKER BDH2000PL Max Pivot | 3 pounds | Cordless | 35 AW Lithium | 2-years (Limited) | |
| | Hoover Air Cordless | 9.9 lbs. | Cordless | 20V Lithium-Ion | 5 years | |
| | BLACK & DECKER HFVB320J27 | 3.2 pounds | Cordless | 2Ah Lithium | 2 years | |
| | Dyson V7 Car + Boat | 3.77 pounds | Cordless | 100 AW Li-ion | 2 years | |
| | BLACK & DECKER BDH2000L | 5 pounds | Cordless | 20V Li-ion | 3-year (Limited) | |
Bissell Pet Hair Eraser

– Best overall

BISSELL PET HAIR ERASER
KEY FEATURES
Two nozzles for cleaning both hard and soft floors
Provides multi-level filtration
HEPA filter
Rubber brush
It goes without saying that owning pets is a double-edged sword. While they relieve your stress by offering unconditional love, they might also cause the same by incessantly shedding their hair, hence forcing you to do a lot of cleaning.
Therefore, what you need is a dedicated pet hair vacuum like the Bissell Pet Hair Eraser.
Starting with a glance at its design, the Pet Hair Eraser has a rubberized tip which helps it scrap the hair off the carpet. Consequently, when complemented by the strong suction power of this machine, the tip makes it easy for the vacuum to suck up the hair.
What's more, since this vacuum comes with two nozzles – hard and soft – it can vacuum all types of surfaces with ease. You can use the soft, flexible nozzle to lift pet hair and dander from carpets and upholstery. The hard, plastic nozzle, meanwhile, will clean up messes on hard floors.
Turning our attention to how it cleans, the Pet Hair Eraser utilizes a combo of multi-layer filtration and a cyclonic cleaning system. Such a configuration allows the Bissell to trap allergens inside it; hence cleaning the air that it would exert back into your room.
Impressively for a handheld vacuum, the Pet Hair Eraser comes with a washable filter. That, however, doesn't mean that you can use the filter for eternity. Instead, to make sure the filter is working at full potential, we recommend replacing it every 12 months.
Also, the fact that it is a corded vacuum provides the Pet Hair Eraser with mixed results. For, at one end it increases the suction power of this model compared to other, cordless units. On the other, however, the presence of cable means you can only work with this vacuum near an outlet.
The Bissell Pet Hair Eraser doesn't come with a crevice tool, hence making it difficult to clean tight spaces.
What we like:
Huge Suction Power
Comes with an impressive number of attachments
HEPA Filter
What we didn't like:
No crevice tool in the package
With a huge suction power, a long-lasting HEPA filter, and a large number of attachments, it is easy to see why the Bissell Pet Hair Eraser is so popular among pet owners.
BLACK & DECKER BDH2000PL Max Pivot

– Best handheld vacuum for cleaning small spaces

Sale

There's a certain myth about cordless vacuums claiming they aren't any good when it comes to suction power. Fortunately, a mere glance at the performance of this Black and Decker handheld vacuum proves that such thinking is dumbfounded.
First things first, the one feature which improves the utility of this small handheld vacuum is its Li-ion battery. It doesn't suffer from the "memory loss" problem which is an Achilles heel of NiCad batteries. Put simply, even after days of not using it, the Li-ion battery would retain the charge.
Complementing the battery is the smart charging system of this model, which provides it with two benefits. First, it provides consistent power regardless of how much – or little – charge is left behind. Second, it inhibits your unit from heating by preventing overcharging.
More importantly, the twisting head of this vacuum acts as its biggest selling point. Since it can rotate in different directions, the vacuum's head makes it easier for the vacuum to reach under tables or over your head to clean curtains.
Equally important is the fact that this model – like the Pet Hair Eraser before it – comes with a washable filter. Then there's the narrow nozzle which allows you to reach crevices and other small cracks. That means that you can clean both easily and fast.
A similar utility is on offer with the 3-stage filtration of this model, which makes it useful for those with allergy and asthma problems.
In the first stage, it removes large debris from the vacuumed air. In the second, fine dust particles are separated. The last phase, meanwhile, consists of purification of the air which the vacuum then sends back to your room.
Finishing with a glance at its battery life, the Max Pivot has a total running time of 17 minutes. It is pretty remarkable for a small handheld vacuum and its battery would completely recharge in 6 minutes. Also, if you aren't using it, place the vacuum atop a mountable charging station that comes in its package.
One major drawback of this model – which we normally don't hear from other handheld vacs – is its noise. For, during our tests, it produced 94.4 dB, a huge sound for a handheld vacuum.
What we like:
Impressive battery timing
Charges completely in just 6 minutes
Comes with a 2-year warranty
Foldable nozzle and washable filter
What we didn't like:
The Black & Decker BDH2000PL has everything customers look for in handheld vacuums. Therefore, if you can bear with its noise, there is no reason why you shouldn't buy it.
Hoover Air Cordless

– One of the top-rated handheld vacuums

HOOVER AIR CORDLESS
KEY FEATURES
Removable battery with fuel gauge
Motorized powered turbo tool
Fade free technology
Starting with its design, the Hoover Air Cordless comes with a pivoting nozzle which allows it to slalom around furniture and other similar obstacles with ease. Also, since the model weighs just under 10 pounds, it is incredibly nimble.
Moving on, this model comes with two Li-ion batteries which provide a runtime of 25 minutes. You might also appreciate that both of them display a 3-LED status bar. In this way, you'd know in advance when the battery needs recharging.
The similar utility is on offer with the two custom brushes that come in the Air Cordless's package. One of them contains soft, round bristles which make it perfect for cleaning carpets and rugs. The other, meanwhile, has hard, plastic bristles for dealing with a hard floor.
Also, if you intend to pick up pet hair with this model, we intend to switch on the brush roll. Doing the same would allow this vacuum to completely pick up pet hair – not only from mid and low-pile carpets – but also from bare floors.
Furthermore, the reusable filter of this model – which is fitted on the inside of the dirt bin – is washable and removable. Similar is the case with the dirt bin itself, which you can empty with the push of a button. Also, since the dirt bin's sucking nozzle has a tab, it prevents the rubbish from spilling out when you're emptying the bin.
Lastly, justifying the somewhat expensive price tag of this model is the attachments that it offers. Included is a crevice tool to help clean small spaces. Then there is the motorized powered turbo tool which makes picking up pet hair a cinch.
Despite all the useful features of this model – and it has plenty of them – it suffers from one flaw. Both the brushes require custom-installation; which means you'd have to manually replace one with the other while transitioning through different floor types.
What we like:
Provides the mobility of a stick and cleaning power of an upright vacuum
Removable battery with fuel gauge
Motorized Powered Turbo Tool
Lightweight and Portable
What we didn't like:
Requires manual changing of brushes
Thanks to its fade free technology and a motorized powered turbo tool, the Hoover Air Cordless is making all the right noises in the market. Add to this the two-year warranties it provides, and this model becomes a must-have.
BLACK & DECKER HFVB320J27

– Best car vacuum

BLACK & DECKER HFVB320J27
KEY FEATURES
17 AW Suction Power
4 feet long flexible extension hose
Large number of attachments
Lightweight and portable
Being one of the lightest vacuums in this article, the BLACK & DECKER HFVB320J27 is one of the most popular as well. To decide whether it deserves the fame or not, let's look at its features.
What is it that makes this model so famous?
For starters, it's 2 Ah, 12V Lithium-Ion battery which gives the vacuum a runtime of 15 minutes on a full charge. Also, in addition to providing it adequate runtime, the Li-battery gives this unit a commendable 17 AW of suction power.
Contributing equally to the fame of this model is the host of attachments that come in its package. Take, for instance, the standard cleaning nozzle; which makes the unit extremely versatile.
Then there is the dusting brush for removing dust off your upholstery items. Equally useful is the pet hairbrush which allows the vacuum to pick up pet hair deeply embedded in your carpets. Finally, we have the crevice tool to suck up dust from cracks.
Turning our attention to its air filtration, and the Black and Decker uses a combination of two mechanical filters and a cyclonic dust-air separator. While the former will remove large particles from the air, the latter will take care of dust and debris. Consequently, the air that the vacuum will send back into your room will be nearly free of allergens.
The bagless dirt cap of this model, meanwhile, shows not only the amount but also the type of vacuumed debris. The dirt cap empties easily with the push of a button and directs the debris sideways; so as to protect your hands from getting dirty.
As some of you might have noted, there is no HEPA filter in this model. It isn't a feature that affects the performance of this model. That said, it might still act as a potential deal-breaker if you have allergy sufferers in your home.
What we like:
4 feet long extension hose
Host of attachments
Easy to Use
What we didn't like:
In case you came here looking for the best handheld vacuum for car, your search ends with the Black & Decker HFVB320J27.
Dyson V7 Car + Boat

– Powerful handheld vacuum

DYSON V7 CAR + BOAT
KEY FEATURES
MAX power mode and powerful mode
Fade-free suction
HEPA-approved filter
Powerful suction
For the majority of us who have ever bought a vacuum, the name Dyson sounds familiar. The company has made a name for itself in producing high-end vacuums. Fortunately, as you'll see later on, the V7 upholds its brand name with aplomb.
You ask: What is the most powerful handheld vacuum?
Here's the answer.
Starting with the best this model has to offer, and its V7 motor inevitably comes into play. Spinning at up to 100,000 rpm, this model provides the V7 with a powerful suction of 100 AW in Max mode. Such huge suction means that this vacuum won't leave any debris behind.
Best of all, the strong suction power hasn't dented the battery timing of this model. Instead, thanks to its Li-ion batteries, the V7 provides fade-free suction for up to 30 minutes. That means that even when the remaining battery is 1%, you'd still get full suction.
Making sure that the vacuum captures dust and allergens are its 2-Tier Radial cyclones. Fifteen in number, they work parallel across two stages to help the vacuum capture allergens and microscopic dust. Add to this the HEPA-approved Filter of this model, and it easily becomes a must-have.
Moreover, what differentiates the V7 Car + Boat from other V7 models is the accessories that come with this vacuum. Our favorite from among the six tools that come with this package is the car charger. This charger comes alongside the A/C charger and makes sure your vacuum remains charged on the go.
However, if you aren't particularly impressed with this tool, there are others to garner your attention. For instance, in addition to the crevice tool and extension hose, this model comes with a dirt brush, a mini motorized tool, a combination tool, and even a mini soft dusting brush.
Finally, the Dyson V7 comes with two power modes to suit your needs. If you want longer cleaning sessions, activate the Powerful mode to keep the V7 running for 30 minutes. Conversely, if you need extra power to get rid of stubborn messes, turn to the MAX mode.
Once you activate the MAX mode, the battery won't last more than six minutes, which is a drawback most users have highlighted.
What we like:
Two Power Modes
30 minutes battery timing
Fade-free suction
A large number of accessories
What we didn't like:
Small battery timing on high-speed mode
Whether you were looking for a HEPA approved filter, fade-free suction or a large number of accessories, the Dyson V7 provides all those features and some more. Go for it if you can't afford to overspend on a high-end product.
BLACK & DECKER BDH2000L

– Best handheld vacuum for crumbs

Sale

BLACK & DECKER BDH2000L
KEY FEATURES
20-volt Li-ion battery
Long reach, pivoting nozzle
Cyclonic, 2-stage filtration system
LED indicator lights on the battery
Compared to previous Black & Decker models, the BDH2000L charges six times faster and is 25% more energy efficient. That, however, isn't the only reason we included this model in our review.
Starting on a low note, the Black & Decker model isn't the one to pick up pet hair. Granted, it has an extendable crevice that doubles its reach. A brush tool, which folds down to let you clean dusty areas, is also on offer. However, due to the absence of pet hair attachment, removing pet hair using this model can be a little tricky.
What this model lacks in attachments, it makes up for in terms of its suction power. It has a cyclonic action design that spins dirt particles away from the filter. As a result, while more dirt and dander is trapped, the filter is less affected and therefore lasts longer.
Turning our attention to the filter of this model, and it is both removable and washable. The filter has a shelf-life of 6 months, though we have seen people using it for 9 months without any problems. As for the dirt cup, it is also washable and removable.
With no offense to other features of this model, what truly defines it is its rotating nozzle. Supplemented with a flip-up brush and extendable crevice tool, the nozzle allows access in tight spots. That means you can easily clean the nooks and corners of your car with this device.
As to how you'll remove the filter, we cannot help but say that the process couldn't be easier. There are two buttons on each side of the filter, pressing both of which at the same time takes off the filter. Since the dirt can be emptied sideways, you don't need to get your hands dirty, either.
Finally, the runtime of this model lasts somewhere between 15 to 30 minutes depending on usage. As for the charging time, it takes the battery about 3 hours to go from zero to full charging.
As stated earlier, this unit doesn't come with any pet hair attachment. That means its pet hair removal is below-average.
What we like:
Excellent battery timing
3-year warranty and 30-day money back guarantee
Li-ion battery holds the charge for months
2-stage filtration system extends the shelf-life of filter
What we didn't like:
The fact that Black & Decker offers this model with a 30-day money-back guarantee – not to mention a 3-year warranty – shows the trust they repose in this product. So, if you were looking for a product that is trusted both by its users and manufacturer, go for this unit.
Best handheld vacuum buying guide
The following factors need to be kept in mind while choosing a handheld vacuum.
Cleaning radius
As one might guess, the cleaning path is that area in which a handheld vacuum will cover in one swipe. Greater the area, more coverage the vacuum will provide and less time it will require for cleaning. Conversely, if your vacuum's cleaning radius is small, it would only be useful for cleaning limited space.
To let you decide on your vacuum's cleaning radius, we have prepared the following questions. Answer them, and you'd end up with your preferred cleaning radius.
How big is the area you'd clean with your handheld vacuum?
Are the floors you intend to clean extremely or mildly dirty all the time?
Can you set aside considerable time for cleaning tasks?
HEPA filter
Most people buy vacuums thinking they will remove dust particles and allergens from their flooring. While almost all particle removes the former, not many of them perform well when it comes to removing allergens.
Hence the reason why you need a HEPA filter; which traps not only large but also smaller particles including pet dander, mold spores, and dust mites. It does the same by passing the captured air through a minute-sized mesh of fiberglass fibers. The spacing between the fibers is so small that only air can pass through, hence leaving allergens behind.
As you might guess, such an arrangement has several benefits. First, it improves the overall quality of your home's indoor air. Second, it prevents the flare-ups of allergies and asthma. That means that even allergy patients can sit in your car with no breathing difficulties.
Revolving brush roll
Even though carpets have found their way into our homes, they still suffer from the not-that-easy-to-clean problem. Put simply, carpets trap dirt between their fiber particles, hence making it extremely difficult for an average vacuum to clean them.
Enter revolving brush rolls; an accessory that comes in the package of best handheld vacuums. Before cleaning your carpet, a revolving brush roll would agitate it. This, in turn, frees the dust and dirt from the shackles of carpet fibers. Consequently, the dirt comes out and your cleaner easily takes it off.
16V or Lithium-Ion battery
Even though the industry-standard measurement is air watts, we found it not too accurate a gauge of cleaning ability. As a result, when you choose your small vacuum, make sure that it at least has a 16-volt battery.
That said, if you can afford to spend more, it would be a folly to settle on 16 V battery; for it is a bare-minimum requirement of decent vacuums.
What you should go for, instead, is a Li-ion battery which gives two critical benefits over its competitor. First, regardless of remaining battery timing, Li-ion batteries maintain steady suction. Also, even if you don't use them for months, they'd still retain their charge.
Bagless dirt cup and washable filter
Provided you've got a bagless dirt cup, you won't have to worry about forgetting to empty your vacuum cleaner. That is, because, bagless dirt cups provide a clear view of dirt and debris. Also, they come with a fill line which, once the dirt meets it, indicates that the cup is ready to be emptied.
Moving on, washable filters are a must-have if you want your filter to last longer. Since you can wash them at will, they don't get clogged with dust and hair over time. That, in turn, increases the shelf-life of washable filters.
Battery and charge timing
Starting with the former, the best handheld vacuums provide a battery timing of 30 minutes or more. Then there are others that provide juice enough for just over 15 minutes.
As for the charge timing, it is crucial that your small vacuum takes less time to charge. Otherwise, if it requires extensive time to fully charge, move on to the next option.
Attachments and accessories
In contrast to what most people believe, handheld vacuums aren't a one-trick pony. Instead, vacuums that come with attachments are suitable for a variety of purposes. Below mentioned is the list of attachments that would increase the utility of your vacuum.
Upholstery Tool: A attachment that comes in the form of a fabric strip and removes the dust of sofas, cushions, and padded chairs.
Wands: A long handle that you can add to the tip of the hose and which allows you to clean hard-to-reach areas i.e. the underside of your dressing table.
Crevice Tool: Thanks to their narrow front, crevice tools easily get into fissures and cracks to rub off the dirt from the same.
Bare Floor Brush: Thanks to its narrow, soft bristles, a bare floor brush would make vacuuming bare floors a cinch.
Dusting Brush: Hate the sight of dust shining on bookcases, tabletops, and other surfaces? The long, soft bristles of the dusting brush will allow you to easily get rid of it.
Last update on 2023-01-21 / Affiliate links / Images from Amazon Product Advertising API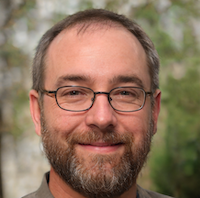 Jim Powell
Jim is our staff editor and writer. He has a degree in engineering. His hobbies are radio engineering and new technologies about which he has been writing for more than 7 years.