The use of technology in kitchens has helped many families to grow more bonding. With the availability of modern kitchen appliances, various delicacies and recipes can now be prepared with ease. Among the kitchen appliances, there are juicers and blenders. Today we'll try to understand the difference between juicer and blender.
The juicers and blenders have a closely similar working principle, however, there are differences. They both crush and breakdown fruits and veggies to produce nutritious drinks, however, the products differ. Most people do not know the difference between juicer and blender. Some even think they are the same. If you want to know the differences between the two, this article explains it well. If you are trying to know if you are in need of a juicer or blender, well, you are on to the right place for answers.
What is a juicer?
A juicer is an appliance for making juice out of fruits and vegetables. It is only used to squeeze out the juice from whatever you put in it. The end product of a juicer is a nutritious drink that is rich in minerals, nutrients, and vitamins but significantly low in fiber. The drink obtained is clear and has high water content.
The crushing process takes long, however, some juicers can work at high speeds. The juice is forced into a sieving mechanism while the fiber content is moved to another compartment for collection. Apples, carrots, and spinach are some of the fruits and veggies that can be processed in a juicer. There are two common types of juicer – the masticating and centrifugal juicers.
The masticating juicers are slower. It works by crushing and squeezing its content to remove its juice. It is very efficient with the little amount of juice lost to the pulp. Furthermore, no nutrient is lost during juicing. They are more expensive and less popular.
The centrifugal machine, on the other hand, is faster and uses a fast-spinning blade positioned above a strainer. The blade squeezes its content downwards and the resulting juice flows out through the strainer Due to the high temperature given off during the crushing, some nutrients may be lost. However, it is more popular and less expensive.
What is a blender?
As the name hints, a blender simply crushes and blends every fruit and vegetable fed into it. The blender employs a fast rotating sharp blade for its function. In a blender, the fiber is crushed together as there are no special means of separating it from the drink.
The resulting drink is usually thicker than that of a juicer. The blenders are generally faster than the juicers since they do not separate any fiber. However, due to their high speed which is as high as 20,000 rotations per minute, they are generally noisy. Blenders also exist in two common types, the countertop and immersion blenders.
The immersion blenders are mostly small portable devices, having a blade at the bottom. The blender is pressed towards the contents of a container to blend them. The countertop blenders use a jug that has a blade positioned inside it for the chopping process.
The difference between juicer and blender
Differentiating between a juicer and blender can be really difficult. Although the two appliances differ in function and product, there are several other differences between the machines. Furthermore, this article will be focusing on their processes, juicing and blending respectively.
Cost
There are different brands and models of juicers and blenders in the market. In fact, some models can perform the function of a blender and juicer. Definitely, the cost is dependent on the brand and features of the appliance. Popular brands of juicers and blenders include Vitamix, Oster, Omega, and Breville.
Most blenders are very affordable. High-grade blenders can be easier to find even under $300. However, juicers are more expensive. The masticating juicers are pricier than the other types. Generally, the juicers cost between $40 to $2000.
Maintenance
Juicers have a lot of compartments that are not easier to reach. These compartments, if not cleaned properly, create a ground for microorganisms to thrive. Hence, they need more maintenance practices. The cold-press juicers are easier to clean than the centrifugal juicers, having a lot of parts. On the other hand, blenders are relatively easier to clean and its parts, easy to remove and dishwasher safe. However, this depends on the brand. When purchasing any of these appliances, always check out its ease of maintenance.
Working principle
Truly, both appliances crush and breakdown their contents. However, their principle of operation differs just like their products. A blender employs sharp-rotating blades that runs at high speeds. These blades perform the whole crushing process on all its contents. Whatever you put inside it returned as a thick drink. Some blenders can speed up to more than 20,000 rotations per minutes, however, they can be noisy.
Compared to blenders, a juicer is slower in speed. It crushes and breaks down its content but separates the juice from them. It has a separate compartment for collecting the leftover (fiber) while you get a clear drink, free of fiber.
Versatility
When looking for something versatile, purchasing a blender is the way to go. Blenders can be used for a large number of things. They can accommodate a variety of contents. The blenders can be used:
to turn veggies and fruits into smoothies,
to chop, slice and mix meat, vegetables, and fruits,
to process soup and its ingredients, etc.
Conversely, juicers are used for making juice only and it is very efficient in that.
Products
While blending involves mixing and juicing involves extracting, their products also differ greatly. The end product of juicing is a drink with little or no fiber content. Contrariwise, the end product of blending is a more fibrous drink. Both products are beneficial.
Blending doesn't separate fiber, hence, it doesn't waste food. Fibrous drinks improve digestion. Furthermore, fibrous drinks also fill the stomach more. Conversely, non-fibrous drinks are digested easily and faster in the body, meaning that energy is released quickly and more.
The Verdict: Do I need a juicer or blender?
While the debate as regards the two appliances persists, it still boils down to individual choices. By now, you should know the difference between juicer and blender. You should also be able to decide what best for you.
If you are interested in a more fibrous drink and interesting smoothies, then the blender is the best to opt for.  If you are also interested in enhancing your digestive system, you should still consider the blender. Conversely, if you want the best juices with a high content of nutrients per glass, simply stick with the juicer. However, there is nothing bad in having the two appliances if your budget allows you.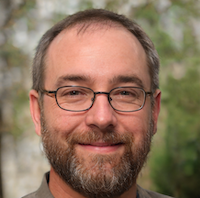 Jim Powell
Jim is our staff editor and writer. He has a degree in engineering. His hobbies are radio engineering and new technologies about which he has been writing for more than 7 years.