BEST CHOICE
Sale

Let's put this straight: you can't get the best telescope for everyone.
Why? Because telescopes aren't designed that way. Some of them – especially the astronomically priced ones – are for professional astronomers. Others – which are relatively less expensive but not cheap – are for amateur stargazers.
Hence the reason you need this article.
For, unlike telescopes, it is for everyone. That means whether you're an amateur learning the trade – or an expert looking to pick up the next top-rated telescope from the market – we have got you covered.
Best telescopes in 2021
| Preview | Product name | Weight | Type | Largest Magnification | Aperture | Focal Length | Warranty | More Information |
| --- | --- | --- | --- | --- | --- | --- | --- | --- |
| | Celestron NexStar 130SLT | 2 pounds | Reflector | 72x | 130mm | 650mm | 2 year | |
| | Orion SpaceProbe 130 ST | 24.2 pounds | Reflector | 65x | 100-150mm | 650mm | 1 year | |
| | TELMU Telescope | 5.6 pounds | Reflector | 67X | 70 mm | 400 mm | 2 year | |
| | Gskyer 70mm Astronomical Refractor | 5.95 pounds | Refractor | 40X | 70mm | 400mm | 1 year | |
| | Celestron PowerSeeker 127EQ | 28 pounds | Reflector | 250 x | 127mm | 1000mm | 2 year | |
| | Celestron 21035 70mm | 4.2 pounds | Refractor | 40x | 70mm | 400mm | 2 year | |
| | Meade Instruments Infinity 50MM AZ | 6 pounds | Refractor | 50x | 50 mm | 600 mm | 1 year | |
Telescope reviews
Celestron NexStar 130SLT

– Best computerized telescope

Sale

CELESTRON NEXSTAR 130SLT
KEY FEATURES
130mm aperture
SkyAlign option
Database of over 4000 objects
307x magnification power
Ever since Newton's discovery of reflectors three centuries ago, reflectors have become more comfortable, powerful and elegant. One such example is the Celestron NexStar 130SLT which is certainly the best telescope to buy to see planets.
SkyAlign technology and a huge database
With the NexStar 130 SLT, you won't have to go through the struggle that is finding a planet using a paper star map. Why? Because this model's handheld computer has SkyAlign technology which automatically finds and points the scope to your preferred planet or star by pressing a few buttons.
The built-in software of this model boasts over 4,000 celestial objects in its database including stars, nebulae, and galaxies. What's more, you can manually upgrade the software to make sure you always have the latest info.
Newtonian reflector
Compare the 130SLT with other scopes in this price range, and you'd see that it provides two additional benefits. First, it's 5'' primary mirror allows, at the very least, the entry of 30% more light into the scope to let you see crisp images of celestial objects. Second, it provides a color-corrected view of images.
Two eyepieces and strong "Spider"
Of the two eyepieces that come with this scope, the wider one – measuring 25mm – lets you stare at the moon and galaxies. The shorter one, which measures 9mm, makes clear large details on the planets. Also, the model is compatible with 2'' eyepieces to let you do real-life "spacewalking".
As for the lean but strong "spider", its function includes holding the secondary mirror securely in its position. Therefore, photons are easily reflected through the eyepiece, hence giving you a better image of the objects.
As is the case with every Newtonian model, this digital telescope requires regular maintenance to remain up to the task.
What we like:
Compatible with 2'' eyepieces
Provides a color-corrected view of objects
Automatically finds and points itself to the stars
Database of over 4000 celestial objects
What we didn't like:
Requires regular maintenance
Orion SpaceProbe 130 ST

– Best reflector telescope

ORION SPACEPROBE 130 ST
KEY FEATURES
1'' aperture
Sturdy equatorial mount
Manual slow-motion tracking
Starry Night Software
A short tube version of the standard Orion (9851) – hence the term ST, the Orion SpaceProbe is a good telescope for beginners with its much better image quality than its predecessor.
Starry Night SE software
Don't want to stop exploring even when it's cloudy out there? Fortunately, with the Starry Night Software, you won't have to. It provides realistic night sky simulations among other features including explaining what you're seeing and provides telescopic control, hence making it the best home telescope.
24'' optical tube
As veteran stargazers might tell, the standard size of most tubes available in the market is 33 inches. So, what is the benefit of having a 24'' optical tube? For starters, that makes the scope easy to carry and fit into smaller vehicles. That makes it ultra-portable.
Equatorial mount
Ask experts, and they might tell that if you're going to use your scope for astronomy and/or photography, an equatorial mount is a must-have. This is because it allows the scope to keep its focus fixed at a celestial object, even while you're driving one of its axes at a constant speed.
52'' field of view
In case you were wondering, the smaller size of this model hasn't prevented it from offering a wide field of view. Instead, thanks to its f/5 focal length, this model provides a 52'' field of view, hence allowing you to easily locate far-flung objects in the sky.
5.1'' aperture
Even though the 5.1'' aperture is enough on its own, it is its combination with the 650mm focal length and f/5 focal ratio which makes it doubly useful. As a result, not only the Moon but also galaxies and planets – as well as star clusters and nebulas – can easily be seen using this model.
As is the case with even the best amateur telescopes, the low price tag of this model restricts it from providing a wider aperture.
What we like:
Ultra-portable
Starry Night Software lets you see through the clouds
Equatorial mount and versatile tripod
Easy to assemble
What we didn't like:
TELMU Telescope

– Best kids telescope

Sale

TELMU
KEY FEATURES
Extras include phone holder and backpack
Adjustable aluminum tripod
Kellner eyepieces
2-year warranty
Even when you don't look at its price tag – which makes the Telmu the best astronomical telescope in this review – this model has various features to justify its status as the best telescope for kids.
Adjustable tripod
Nothing repels kids away from astronomy as much as telescopes which require an eternity to set up. It is fortunate, then, that this model comes with an adjustable tripod that lets you turn the telescope's handle 360 degrees. Also, its omnidirectional feature gives a better view of the earth and the sky.
What's more, it has a universal wheel which, thanks to its bionic design and hoof-shaped, automatically changes the angle of the tripod – hence making the whole station more stable.
Kellner eyepieces
Supplementing the two magnification levels – 16x and 67x – of this model are the two Kellner eyepieces that come with this model. Designed especially for each magnification power, these eyepieces enhance the viewing power of this scope.
Caster wheel bottom
Granted, the 5×25 finder scope on its own isn't anywhere near enough, especially when you compare it with the same adult scopes. What makes it useful, however, is the castor wheel bottom which – apart from allowing for different observation positions – steadies the whole tripod even when you're adjusting its direction.
Smartphone-compatible eyepiece adapter
You read it right; this model comes with an eyepiece adapter that is compatible with both Android and Apple devices. Not only does it let you capture photos and videos but the adapter also connects to the internet to make sharing easy.
No-tools assembly and a 2-year warranty
Equally important is the fact that this model requires no tools for its assembly, which means older kids can set it up without any help. It comes with a 2-year warranty and an immediate refund guarantee provided you don't like the model.
Just like any other telescope for kids, a large portion of this model is plastic.
What we like:
Coated Optical Glass to enhance image quality
Lets you capture images with your smartphone
Provides 2 replaceable eyepieces, mobile stand, and rucksack in its package
What we didn't like:
Gskyer

 – Best telescope for beginners

GSKYER
KEY FEATURES
3x Barlow lens
Mounting bracket & cross-hair lines
Bluetooth smartphone adapter
Fully coated optics glass lens
Especially for beginners, stepping into the hobby of stargazing can be a bit unnerving at first. What they need, therefore, is an uncomplicated telescope with less hidden features and more helpful accessories to get going. Fortunately, the Gskyer 70mm delivers on all these counts, so we consider it one of the best telescopes for beginners.
Three different magnifications
In contrast to most high powered telescopes out there – which provide only two magnifications – the Gskyer has three of them. That is, because, its 3x Barlow lens triples the magnifying power of both the integrated 16x and 40x eyepieces. Consequently, you can view objects located at a further distance with ease using this model.
Cross-hair lines and mounting bracket
Thinking high magnifying power means more difficulty in locating objects? Think again. For, thanks to its cross-hair lines – which center your target – and a mounting bracket – which makes the whole scope stable – you won't have any wobbles locating your target using this scope.
High-End optics
When we say a scope delivers high-end optics, what we mean is that apart from creating stunning images, it protects your eyes as well. Luckily, with its 70mm aperture, f/5.7 focal length, and a fully coated glass lens, the Gskyer 70mm does exactly that.
Bluetooth control
Just like the Telmu Telescope discussed before, the Gskyer comes with a smartphone adapter to let you easily capture and share images. The extra feature that it offers is a Bluetooth camera remote, which lets you take images even without approaching the scope.
Adjustable tripod and warranty
The Gskyer 70mm refractor has an adjustable tripod to let you maneuver the scope between different viewing positions. It also comes with a 1-year warranty and a lifetime maintenance offer. A carry bag, which houses the scope plus all the attachments that come in its package, is also provided.
The Gskyer 70mm refractor has a relatively small tripod which makes it difficult for the tall people to reach it comfortably.
What we like:
Easy to set up
Adjustable tripod and 1-year warranty
Three different magnifications
Bluetooth control
What we didn't like:
Celestron PowerSeeker 127EQ

– Great for astrophotography

Sale

CELESTRON POWERSEEKER 127EQ
KEY FEATURES
"The Sky" Software
Three different eyepieces
Robust Equatorial mount
Aluminum tripod with storage tray
Despite being some of the most popular scopes in the country, the Celestron PowerSeeker has some chinks in its armor. To know about both, let's look at its features.
Adjustable tripod mounting
Go through this telescope reviews, and you'd notice only praises for its equatorial mount. That is, because, in addition to being steady, it has two slow-motion controls to allow smoother tracking of objects. It also has a handy accessory tray so that you could store eyepieces and T-rings nearby.
"The Sky" software
Although a rarity in reflecting telescopes, this model does provide a database with the name of "The Sky" software. It includes, in addition to some enhanced images and printable night sky maps, a collection of over 10,000 objects.
Better viewing experience
Apart from the largest telescopes – which are astronomically expensive – not many scopes can afford to provide 4 eyepieces in the package. The PowerSeeker 127EQ does exactly that by providing 2 eyepieces and a 3x Barlow lens which triples the magnification of each. As a result, it's like you've four eyepieces that offer a magnifying power between 150x and 450x.
Aperture size and optic quality
Compare it with ANY OTHER PowerSeeker model, and one thing becomes clear: the 5'' aperture size of the 127EQ is larger than any of the PowerSeeker scopes. Then comes the fully coated glass optical component whose coating provides enhanced image clarity while also protecting your eyes. Therefore, we consider it the best telescope for astrophotography.
Some users have complained that the counterweight of this model is on the heavier side.
What we like:
High optic quality
Brilliant magnification
Ultra-large aperture size
Easy to assemble
What we didn't like:
Celestron 21035 70mm

– Good telescope for travel

Sale

CELESTRON 21035
KEY FEATURES
Sky X software
10mm and 20mm eyepieces
Altazimuth mount
For those of you looking for an easy-to-use, portable and inexpensive scope, the Celestron 21035 might prove to be an excellent choice.
Sky X software
Want to turn your PC into a virtual planetarium?
The included Sky X software grants your wish. It allows you to easily configure the field of view, use night vision themes to preserve dark adaptation, and contains 10,000 + galaxy photos. Also, it provides detailed instructions on how to locate bodies and celestial objects in outer space.
Manual Alt-Azimuth mount
The alt-azimuth mount lets you move your scope left-right (in-azimuth) and up-down (in altitude). Though not as effective at tracking movements of celestial objects as equatorial mounts, the Alt-Azimuth mounts are more rugged and hence last longer. Also, in this model, they have a control clutch for accurate and smooth pointing.
Two eyepieces
Supplied in nice storage containers, the two eyepieces – 20mm and 10mm – provide magnification power of 20x and 40x respectively. Their lenses are of glass whereas the chrome barrels are plastic. More importantly, they are coated so as to ensure that they perform well both for daytime viewing as well as casual night observation.
Adjustable tripod
Fitting nicely in the backpack – yes, a backpack is included in this scope's package – the adjustable tripod has fully retractable legs yet is fairly stable. Provided you don't fully extend its legs – in which case it will become a little wobbly – the tripod would serve you well.
Field of view and photo resolution
Thanks to its impressive focal length of 400mm, the Celestron 21035 lets you see clearly the craters of the Moon or the rings of Saturn. Aside from that, to enhance the picture quality, this model offers a 2.5-degree field of view.
As a mere glance over its price tag might tell, few plastic parts have been used in this model to keep its price down.
What we like:
Lightweight and mobile
High-end optical view
Dual powered eyepieces
Easy to assemble
What we didn't like:
Meade Instruments

 – Best cheap telescope

MEADE INSTRUMENTS
KEY FEATURES
5×24 optical viewfinder
Astronomical software
Rack-and-pinion focuser
2x barlow lens
Despite being one of the most inexpensive models in this review, the Infinity 50MM AZ still boasts impressive features. Therefore, if you're low on money, this model might fit your pocket.
Variety of eyepieces
One of the features which make the Infinity 50mm defy its meager price tag is the variety of eyepieces it comes with. For instance, it provides three different magnification eyepieces including Low (20mm), medium (12mm), and high (4mm) magnification. Then there is the 2x Barlow lens which doubles the magnification power of each eyepiece.
Well defined and easy to locate images
What makes the images which this scope finds well-defined is its focal length of 600mm. Aided by the focal ratio of f/12, it makes sure anything you'd view with this little scope would be clear. The Rack-and-Pinion Focuser, meanwhile, makes observing easy and comfortable.
Next comes the 5×24 optical finds which make locating objects you wish to find a cinch. Being a low-power, wide-field viewing telescope, the optical finder provides a much wider field of view. So, provided you align it properly with the main scope, it would make acquiring objects a cinch.
Stable Alt-Azimuth mount
As we have come to know, even the best home telescope would be useless were it not for a stable tripod. But worry not, as the Infinity 50mm has a stable and sturdy Alt-Azimuth mount. Made of aluminum, it features an accessory tray to store your accessories and also includes an integrated diagonal mirror.
AutoStar suite software
In case you weren't impressed with this model already, its AutoStar Suite Software would act as a deal-maker. It has images of over 10,000 celestial objects plus a guide to help you navigate the complexities of astronomy.
The 5×24 optical finder will require some effort to get used to it.
What we like:
Large variety of eyepieces
Simple features; uncomplicated to use
Barlow lens give double magnification
What we didn't like:
Optical finder takes some time to get used to
Types of telescopes
Reading telescope reviews isn't enough to decide which model would work best for you. In addition, you need to be cognizant of the types in which telescopes are available.
Refractor telescopes
Refractor telescopes are those which use a lens as their objective – i.e. to collect and focus light.
They are called refractors because, as the light passes through the lens – which is located at the front of the tube – it is bent (refracted). The first telescope ever built as well as those available in departmental stores are refractors.
How refracting telescopes work:
Refractor telescopes work by refracting/bending the light through the front-placed lens. To form an image, the refracted light is then magnified by the eyepiece located at the rear end.
Pros
Rugged design; requires low maintenance
The glass surface is sealed and requires less cleaning
Closed tube design eliminates effects from air currents
Cons
Suffer from chromatic aberration – a color deviation that might ruin an image
Reflector telescopes
Telescopes that use a mirror to collect and focus light are termed as reflector telescopes.
The reason why they are called reflectors is that the light is reflected as it passes through the mirror. The type of mirror these telescopes use is a concave mirror which is located at the back of the tube. Provided the aperture is kept constant, these telescopes are less expensive.
How reflecting telescopes work:
Once the light enters, it passes the entire length of the tube – to be reflected by a concave-shaped primary mirror placed, which diverts it towards the secondary mirror. It is the secondary mirror that then reflects the light into your eyepiece.
Pros
Do not have the problem of chromatic aberration
Inexpensive as compared to refractors of the same size
No limitation of size
Cons
The optics can easily get out of alignment
Catadioptric/compound telescopes
These telescopes use a combination of lens and mirror to collect and focus light.
There are two types of compound telescopes: Schmidt-Cassegrain and Maskutov-Cassegrain. The former contains three elements: a primary mirror at the back, a flat glass corrector plate at the front, and a secondary mirror that directs the light through the primary mirror's hole and into the eyepiece.
While Maskutov-Cassegrain telescopes also have primary and secondary mirrors, they don't have a flat glass corrector plate. Instead, they have an aspherical corrector lens at the front.
How catadioptric/compound telescopes work:
To minimize aberrations, these telescopes have a correcting lens placed at the start, through which the light enters the tube. Once inside, the light follows the same path as in the reflecting telescope. That is, it first gets reflected by a primary than by a secondary mirror, before finally making its way to the eyepiece.
Pros
Compact
Lightweight and portable
Easy to manufacture
Cons
If the primary mirror is moved, they might suffer from image shift
Things to consider when buying a telescope
Decisions to make
Below mentioned are some decisions you've to make to get a telescope suitable for your needs.
Decide the aperture
Put simply, the aperture is the diameter of the primary lens or mirror in your scope. However, in contrast to what most people believe, only because you've a big aperture doesn't mean that your scope would most definitely provide high resolution. Instead, the area in which you'll use it is equally important.
For example, if you live away from the city lights, even a 3.1'' aperture would let you spot innumerable galaxies away from our own Milky Way. However, if you live downtown, anything less than an 8-inch telescope won't be enough. Therefore, when deciding the aperture size, also consider your location.
Type of mount
Visit the market, and you'd mostly see two types of telescope mounts: altitude-azimuth and equatorial.
Starting with the former, it lets you move your scope left-right (in-azimuth) and up-down (in altitude). Equatorial mounts, while also possessing two axes, are tilted so as to ensure that one of those is aligned with Earth's rotational axes.
Put simply, if you're buying your scope for night sky viewing and casual daytime use, the altitude-azimuth mount would suit you more. Conversely, if you're going to use your scope for astronomy and/or photography, go for an equatorial mount.
What about computerized telescopes?
Computerized telescopes are those which would automatically move in the right direction to track objects once you've aligned them.
All these digital telescopes require to get up and running is the input of your date, time, and location. Their increased utility, however, comes at a steep cost; for these telescopes do not come cheap.
Must-have parameters
Come what may make sure your scope has the following features lest you can make do with poor results.
Stable mount
What is it that makes a "stable" mount? For starters, it won't vibrate for more than a couple of seconds when you're using the scope at moderate to high power, or after you have rapped the tube.
Also, it shouldn't wiggle your view once you've held the focus knob, so as to let you see when/if you've found the sharpest focus. Equally important is the requirement that the mount shouldn't jump your scope's aim to one side when you've let it go.
Decent focal length
The distance (in mm) between the primary lens and the point where the viewed object is brought into focus is the focal length. On its own, it isn't important. However, it plays an important part in determining the magnification power of your largest telescope.
To calculate the magnification of your scope, divide your telescope's focal length by the same of its eyepiece. To avoid blurriness, make sure that the focal length of your scope isn't more than 50x the aperture in inches (or twice the aperture in millimeters).
Larger eye relief
Eye relief refers to how close you've to bring your eye close to the eyepiece to monitor/observe the object clearly.
If the eyepiece is on the smaller side, that means you'd have no choice but to bring your eye extremely close to the eyepiece – hence making it impossible for you to observe for more than a few seconds. Therefore, make sure your scope has a large eyepiece.
Differences between small, medium, and large telescopes
As one might guess, the major difference between small, medium and large telescopes is the size of their aperture (which is the size of their mirror or lens).
Small telescopes
Small telescopes are those whose aperture size is less than or equal to 4 inches. These are the best telescopes for kids that allow observing the moon.
Medium telescopes
Medium-sized telescopes, meanwhile, have an aperture size ranging between 4 inches and 10 inches. These are the most popular scopes, one that is used by most astronomers. Examples include an 8-inch Schmidt-Cassegrain telescope.
Large telescopes
Lastly, those telescopes whose mirror or lens size is larger than 10 inches are large. Unlike the previous two, you cannot use these telescopes without placing them on a mount. They are generally heavier and more expensive than other scopes.
Problems with telescopes
There are two major problems that are common with refracting telescopes. Let's discuss what each of these problems means and how you can overcome them.
Chromatic aberration
Go through any telescope reviews, and you'd notice that chromatic aberration is a major problem, especially with refracting telescopes.
It occurs when the different colored wavelengths – which are refracted by the lens – do not come together at the focal point. As a result, the final image is blurred and/or distorted.
How to reduce chromatic aberration
As experts tell us, the best way to reduce chromatic aberration is to use filters that have a fringe-color coating to provide a color-corrected image. Examples of such filters include the Baader Planetarium Semi-APO Filter which you can fit on your scope.
Spherical aberration
Though not as common as chromatic aberration, spherical aberration also has the potential to ruin your image.
This problem arises when the lens – which is responsible for bending all light rays toward the focal point – do not bend rays that are at some distance from its center. Consequently, you get an image with a blurry halo.
How to reduce spherical aberration
Fortunately, while you can only reduce chromatic aberration, you can altogether remove spherical aberration from your scope.
How? Just buy and use an Aspherical lens in your scope. Ground with "perfect" shape – where the entire length between the center and edges is varied – these lenses have inherent spherical aberration correction built into them.
Last update on 2022-09-11 / Affiliate links / Images from Amazon Product Advertising API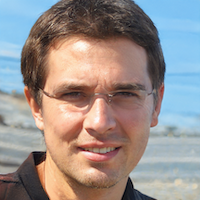 Edwin Roberts
Edwin is a certified design and home interior specialist. He also has extensive personal experience in home improvement and housekeeping.