BEST CHOICE
Sale

DYSON BIG BALL MULTI FLOOR
2-tier radial cyclone technology
Hygienic dust ejection system
Ultra-quiet operation
HEPA filtration system
Ever bought a vacuum cleaner before?
Then there is no reason why you shouldn't have heard of Dyson.
Due to their brilliant performance, long warranty periods, and huge suction power, the best Dyson vacuums are extremely popular. So much so that even their relatively high price tags don't seem to deter users from buying these models.
That being said, not all Dyson vacuums are created equal.
The reason we have come up with this review – to let you decide which Dyson model deserves your money.
Best Dyson vacuum cleaners of 2021
| Preview | Product name | Weight | Type | Dust capacity | Warranty | More information |
| --- | --- | --- | --- | --- | --- | --- |
| | Dyson Big Ball Multi Floor | 17.64 pounds | Cordless | 0.5 gal | 5 years | |
| | Dyson Ball Multi Floor 2 | 15.6 pounds | Corded (31 feet) | 0.4 gal | 5 years | |
| | Dyson Ball Animal 2 | 17.35 pounds | Corded (35 ft) | 0.5 gal | 5 years | |
| | Dyson Cyclone V10 | 5.05 pounds | Cordless | 0.14 gal | 2 years | |
| | Dyson V7 Car + Boat | 3.77 pounds | Cordless | 0.2 gal | 2 years | |
Why are Dyson vacuums so popular?
Ever wondered how Sir James Dyson – the maker of Dyson vacuums – created a $3 billion vacuum empire? Therein also lies the answer as to why the best Dyson vacuum cleaners so popular.
Design is the Key
In contrast to your average vacuum cleaners, Dyson doesn't expose its motor to moving parts – which is a perfect recipe for wear and tear. Instead, Dyson vacuums have their motor hidden inside the ball which, in turn, is located at the foot of the vacuum.
Consequently, with the motor not being exposed to any moving parts, it lasts longer and increases the shelf life of the vacuum.
Root Cyclone technology
To create centrifugal force, the motor relies on Dyson's very own "Root cyclone technology". This technology allows the Dyson vacuums to provide strong consistent suction without paying any heed to the dust inside their dust cup.
That means that regardless of the duration for which you might have been cleaning, you'll get a consistent suction power from your Dyson.
Dyson's Hygienic Dirt Ejector
The Hygienic dirt ejector is the latest feature in Dyson vacuums. It is a silicone collar that, by going down the inside of the dust cup, eliminates dust and debris. As a result of this, you won't have to dirty your hands to get remove any leftover bits of dust.
Dyson vacuum reviews
Dyson Big Ball Multi Floor

– Best Dyson canister vacuum

Sale

DYSON BIG BALL MULTI FLOOR
KEY FEATURES
2-tier radial cyclone technology
Hygienic dust ejection system
Ultra-quiet operation
HEPA filtration system
The Dyson Big Ball Multi Floor vacuum works well across multiple surfaces without losing suction and provides excellent cleaning. Hence, if you are looking for a multi-surface vacuum, this is the model that you need.
2-Tier Radial Cyclone technology
Introduced in 2012 for the first time, this technology has made sure that Dyson vacuum cleaners capture even more dust than before. Apart from that, this technology has also made Dyson vacuums smaller with more suction power.
How? Here's the idea behind this technology: the smaller a cyclone, the faster the air within it spins, hence separating more dust before dumping it into the dirt bin. The air spins so fast that particles of dust as tiny as 1/5000th of a pinhead gets sucked out, which means that this vacuum leaves nothing behind.
Self-rights and Dust Ejection system
The Dyson multi-floor canister vacuum is designed in a spherical manner – with the heaviest element mounted at its bottom to give it a low center of gravity. Consequently, when toppled, the model self-rights on its own, hence making it less of a pain to use.
As for the dust ejection system, it contains a silicone collar which, by going down the inside of the dust cup, automatically eliminates dust and debris. That means that you won't have to dirty your hands to get remove any leftover bits of dust.
Ultra-maneuverable with lots of attachments
In case you're wondering, it is the "ball" design of this model which makes it a cinch to maneuver. It also has an ergonomic handle for effortless vacuuming, plus a wand that lets you reach for curtains, drapes, upholstery and more.
More importantly, this model also provides a brush bar that thoroughly cleans carpets by agitating them and forcing out the dirt. However, if you want to clean bare floors and delicate rugs, you can as easily turn off the brush bar.
Operates quietly
Fortunately, in contrast to cheap Dyson vacuums, the Dyson Multi-Floor operates at reduced noise levels. That is, because, it uses sound dampening mounts and sound insulating materials. Both these features work in tandem to make this Dyson portable vacuum ultra-quiet.
Go through this Dyson vacuum reviews, and you'd notice that users aren't happy that it has a meager dust capacity of 0.5 gallons.
What we like:
Has HEPA filtration system
Hygienic dust ejection system
2-tier radial cyclone technology
Comes with a 5-year warranty
What we didn't like:
Small dirt holding capacity
Dyson Ball Multi Floor 2

– Best Dyson upright vacuum

Sale

DYSON BALL MULTI FLOOR 2
KEY FEATURES
Self-adjusting cleaner head
Radial root cyclone technology
Instant-release wand
5-year warranty
Compare this model with its predecessor – the abovementioned Dyson Ball Multi Floor – and you'd see that this model has retained all the good features of its precursor while adding some of its own.
Self-adjusting cleaner head
In contrast to what most users believe, having a self-adjusting head doesn't only make this upright vacuum a truly multi-floor model. Instead, it also helps the Multi Floor 2 retain its suction power, which means more cleaning power for long.
The self-adjusting head does that by coming with an active base plate – hence making sure that regardless of the surface, the head creates an optimal angle. So, with fewer air leaks, you get consistent suction power from this model.
Radial Cyclone Technology
Thanks to its Radial cyclone technology, the Multi-Floor 2 not only provides an increased suction – but also decreases the number of microscopic dust particles in its airflow. It does the same by using the vacuum's inner cyclones to create powerful centrifugal forces.
Consequently, with these forces replacing gravity, dust and debris get sucked directly into the model, instead of lingering in the air stream. That means you get powerful, consistent suction with each use.
Instant-release wand
Want to clean high up the stairs or low under the furniture? You could do both with the instant-release wand. Consequently, you can clean both high and low-lying surfaces with ease.
HEPA filtration
Have asthma sufferers or allergy patients in your home? Having a HEPA filtration system will make your air breathable for them. For, instead of expelling allergens back into the home, this system traps them inside the machine. So you can be sure that the vacuum isn't expelling the dust it sucked in the first place.
Multiple users have complained that this model doesn't vacuum thick carpeting.
What we like:
Has HEPA filtration system
Instant-release wand
Empties the bin hygienically
Self-adjusting cleaner head provides consistent suction
What we didn't like:
Won't work on thick carpets
Dyson Ball Animal 2

– Best Dyson animal vacuum

Sale

DYSON BALL ANIMAL 2
KEY FEATURES
Whole-machine HEPA filtration
Tangle-free turbine tool
Self-adjusting cleaner head
Hygienic Dirt Ejector
Despite the fact that Dyson has gone for a cordless future, you still cannot ignore the corded Dyson Ball Animal 2.
Self-adjusting cleaner head
Thanks to the self-adjusting cleaner head, the Animal 2 is easy to work around furniture legs and corners. Increasing the utility of this model is its low profile which allows you to reach under the furniture with ease.
That said, the best element of the self-adjusting head is its ability to move seamlessly across multiple surfaces. So you won't have to manually adjust the head every time the vacuum comes across a new surface.
Whole-machine HEPA filtration
For those with asthma and/or dust allergies, this model offers an incentive by including a whole-machine HEPA filtration system. Certified by the Asthma and Allergy Foundation of America, this machine won't expose you to dust, dirt, and allergens upon emptying the bin.
The same HEPA filtration system, meanwhile, also cleans the sucked air of any dirt or dander. As a result, the air quality of your indoors is improved.
Lots of attachments
Just like its predecessor – the Light Ball Multi Floor, Animal 2 also comes with a wand and a pull-out hose. It has a stair tool for cleaning steps and a combination tool for dusting and cleaning narrow spaces. Also included is a carbon fiber turbine head for cleaning low surfaces, like those under furniture.
Next comes the tangle-free turbine tool which makes Animal 2 the best Dyson pet vacuum. For, this tool has small fibers that let you remove pet hair, not only from carpets but also from upholstery.
Hygienic Dirt Ejection
Though it isn't a cordless model, Animal 2 offers all the advantages of the same. Take the example of its Hygienic Dirt Ejection system, for instance. It allows you to empty the vacuum with one click and also does away with vacuum bags. What's more, you also get a 5-year warranty on this model.
People who are fond of comparison will easily note that this Dyson vacuum is the heavier of the lot.
What we like:
5-year warranty
Lots of useful attachments
Consistent and great suction power
Has Dyson's patented cyclone technology
What we didn't like:
Dyson Cyclone V10 Motorhead

– Best Dyson cordless vacuum

DYSON CYCLONE V10 MOTORHEAD
KEY FEATURES
60-minutes battery timing
Direct drive cleaner head
Fully sealed filtration system
Doubles as a handheld vacuum
With the advent of the Dyson V10 – which is the latest of all Dyson models in this review, the company refined its cyclone technology to get better suction than ever before. Provided you've doubts, just go through this Dyson cordless vacuum reviews – or the features reviewed below.
Huge suction power
Cordless vacuums, for all their benefits, aren't known for huge suction power. The Dyson Cyclone V10 bucks that trend with aplomb. Tested against ASTM F558 – which is the gold standard of suction ratings, this model provides more suction than any Dyson vacuum ever produced.
1-hour Battery Timing
Thinking that having huge suction power means this model would die down within minutes? Think again. Provided you're using its non-motorized tool, this model will last for a massive 1-hour before needing to be recharged.
Direct-drive cleaner head
Having a direct-drive cleaner head gives this model two benefits over those who don't have it. First, this tool makes sure you get fade-free suction power for a quarter of an hour. Second, on working, it drives stiff nylon bristles deep into the carpet, hence capturing deep-embedded dirt.
Fully-sealed filtration system
Just like the direct-drive cleaner head, the fully-sealed filtration system improves the performance of the V10. It makes sure that the vacuum capture 99.7% of all particles measuring as small as 0.3 microns. Consequently, the air in which the vacuum expels will be ultra-clean and safe to breathe.
Indicators and attachments
Apart from providing a battery level indicator, the V10 has indicators that show when/if the machine has any blockage and when its filter needs cleaning. Equally useful is its dustbin which is 40% larger than the Dyson V7.
As for the attachments, you get four of them in the package. They include a crevice tool for cleaning small spaces, a mini-soft dusting brush for upholstery and a mini-motorized tool for carpet cleaning. Also included is a combination tool for easy cleaning.
Granted, the battery level offered by the Dyson V10 is unprecedented. Though it drains quickly if you set the vacuum at the highest setting.
What we like:
Design is unrivaled
Powerful suction
Excellent attachments
Fully-sealed filtration system
What we didn't like:
Battery drains quickly on highest setting
Dyson V7 Car + Boat

– Best Dyson handheld vacuum

DYSON V7 CAR + BOAT
KEY FEATURES
Vehicle part-specific attachments
2-tier radial cyclones
2-year warranty
Two chargers
For those of you who are looking for a handy option to keep their vehicles and trailers clean, you just can't miss out on the Dyson V7 Car + Boat.
Vehicle part-specific attachments
The Dyson V7 handheld vacuum cleaner is unique in the sense that it offers separate tools for cleaning every car part. For instance, if you are to clean the dashboard and dials, it has a soft dusting brush. To remove thick dirt and hair from car seats, its mini-motorized tool comes handy.
To clean the roof of your car, it has a soft bristle brush to clean dried-on dirt. What's more, if you want to clean vents, it has a debris nozzle that Dyson calls a combination nozzle. And if it is the tight spaces between seats that you want to remove dirt from, its crevice nozzle will come to your rescue.
Two chargers
Since you'd most likely be using it in your vehicle, Dyson – by providing a car charger – makes sure you can charge the V7 in the vehicle as well. However, if you want to charge it at home, an AC charger that connects to a standard 110V outlet is also provided.
2-tier radial cyclones and fade-free suction
The presence of 2-tier radial cyclones means that 15 cyclones are working in parallel – across two tiers – to capture fine dust and dander. As for the fade-free suction, it lasts throughout the working time of this unit, which is 30 minutes on a single charge.
Hygienic Dirt Ejector and warranty
As has become a given in almost all Dyson cordless vacuums, the V7 also comes with a hygienic dirt ejector. That means you won't have to get your hands dirty to clean it. Its warranty of 2 years, meanwhile, is less than the 5-year warranty offered on most Dyson models.
Carry out Dyson vacuum comparison, and the 2-year warranty of this model will feel like to be on the shorter side.
What we like:
Vehicle-part specific attachments
30 minutes battery timing
Fade-free suction
Ejects dirt hygienically
What we didn't like:
Types of Dyson vacuums
As per a recent announcement by its founder, only Dyson cordless vacuums will be available for sale from now on. These vacuum cleaners, in turn, come in two types: Dyson Ball and Dyson Cinetic. Let's look at which of the two types suits you more.
Dyson Ball
If Dyson is to be believed, there are three advantages to having a Dyson Ball vacuum in your home.
First, they are the easiest to maneuver among all Dyson vacuum models. Instead of wheels, Dyson Ball vacuum cleaners ride on supporting castors and a single large ball. As a result, with the ball pivoting around itself, it lets you change the direction of the cleaner easily.
Second, since the motor is also stored in the ball, it makes the vacuum quieter. And finally, they provide better stability than other Dyson models due to their low center of gravity.
Dyson Cinetic vacuums
Provided you can afford to pay a bit extra, the convenience offered by Cinetic vacuums is unparalleled.
These vacuums have soft rubber tips inside the cyclone – which oscillate while the vacuum cleans and collect tiny dust particles which are missed by standard cyclones. Consequently, with the tips performing the function of filters, you won't need any additional fine-dust filters in your vacuums.
Consequently, with no fine-dust filters, the Dyson Cinetic vacuums don't suffer from reduced airflow – even when their dustbin is filled to capacity. That means you get a consistent performance level throughout the cleaning.
Dyson Animal vs Multi Floor Cleaner – What is the Difference?
Regardless of the type, Dyson vacuums come in either the Animal or the Multi Floor versions. Both these versions have their strong points, so it is imperative that we briefly discuss both.
Dyson Multi Floor
Also known as All Floor vacuums, these cleaners are intended to be suitable on multiple floor types, from thick carpets to bare floors, and everything in between. They rely on a ball joint to provide easy maneuverability while cleaning.
Pros
Suitable for multiple floor types
Relatively less expensive
Cons
Do not come with a specialized pet hair attachment
Dyson Animal
First introduced with the famous DC07 series, the Dyson Animal vacuums are designed for pet owners and come with a mini-turbine attachment for sucking up pet hair. Just like the Multi Floor, the Dyson Animal also rely on the ball-joint design for easier steering.
Pros
Have a specialized pet hair attachment
Decent performance on multiple floor types
Which Dyson vacuum should you buy?
To be honest, choosing between the following sub-model vacuums is purely down to your personal choice. That means that there isn't any strict and/or competition between any of them. Each of them has its specific features, so you can base your decisions on those.
Pick a Dyson upright vacuum if:
You value ease of storage since they have no trailing hose
You have to clean large areas in one go
You are to pick up after your little furry friend
You desire a bigger capacity dustbin
Pick a Dyson canister vacuum if:
You want to clean stairs, as cylinders have a low footprint
You value noise-free operation
You are looking for a lightweight option
You have to clean around furniture, as cylinders are easy to maneuver
Pick a Dyson handheld vacuum if:
You value portability, as they are a cinch to carry
You want to clean small spaces such as sofas, cars, etc.
Your cleaning area isn't that large, as they have a limited battery life
Pick a Dyson stick vacuum if:
You want huge battery timing; as the latest V10 lasts up to 60 minutes
You don't want to get your hands dirty; as they are a cinch to empty
You want loads of attachments
How to choose the best Dyson vacuum cleaner
Below are the features that separate the best Dyson vacuum cleaners from the ordinary ones. Even if your model doesn't have all these features, make sure it has most of them.
Extensive battery timing
As stated earlier, Dyson has decided to only produce cordless vacuums from now on. Hence, whether you like it or not, you've to look at the battery timing of your model.
Go through the aforementioned Dyson vacuum reviews, and you'd see Dyson V10 has by far the best battery timing of 60 minutes. Not only among Dyson vacuums, but the battery timing of the V10 is so huge that no cordless vacuum from any brand comes close.
Lifetime HEPA filter
Granted, most vacuum brands now provide a HEPA filter in the package. This filter cleans the incoming air of dust, allergens, and pet hair, thereby making sure that you don't have to breathe in the same air which you have vacuumed.
However, while their functioning is the same, Dyson HEPA filters produce better than their counterparts from other brands on one count. That is, these filters come with a lifetime warranty, which means you won't have to replace them annually.
Motorized brush bar
Motorized brush bars are tools which agitate the cleaning area before removing air. That property makes them especially useful for cleaning carpets. For, carpets have dust embedded deep inside their fibers, which a regular vacuum sweep can't suck.
In contrast, when the motorized brush bars agitate the carpet, the embedded dirt is let loose, hence making it easier for the vacuum to suck it.
Dustbin capacity
Generally speaking, Dyson vacuums aren't known for high dustbin capacity – with some cheap Dyson vacuums offering as low as 0.5 liters capacity. While low dustbin capacity has no adverse impact on a vacuum's performance, it can affect your mode, as you'd have to repeatedly empty the bin.
Therefore, if you are going to clean large areas with your vacuum, make sure it offers a dustbin capacity in excess of 2.1 liters.
Dust Ejection system
Also known as the Hygienic Dirt Ejector, only the latest Dyson models can boast of having the Dust Ejection system. Working via a silicone collar, this system, in one step, empties the dust cup, cleans the bin and screen at the same time.
More importantly, if your vacuum has this system, you won't have to get your hands dirty to remove any embedded dirt. That means that not only this system removes dust more thoroughly, it also does the same with added ease.
Mini-Turbine attachment & extension hose
Provided you came here looking for a Dyson pet vacuum, make sure your model comes with a mini-turbine head attachment. This tool attaches to the hose or wand of your models to remove pet hair, dust, and debris from hard-to-reach areas.
Also, if you want to vacuum not only floors or carpets – but also drapes, walls, and stairs, an extension hose is a must-have feature. Just like the mini-turbine attachment, you can attach it to your model's wand and increase its length.
Last update on 2023-01-21 / Affiliate links / Images from Amazon Product Advertising API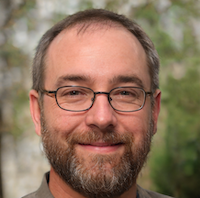 Jim Powell
Jim is our staff editor and writer. He has a degree in engineering. His hobbies are radio engineering and new technologies about which he has been writing for more than 7 years.