Popular electrical gadgets owned by many homes are vacuum cleaners. Basically, it uses a means of suction to collect dirt, small particles, dust and debris from surfaces, mostly floors. The appliance makes use of an air pump, which creates a vacuum that sucks these unwanted materials. Popular manufacturers of vacuum cleaners include the Hoover, Dyson, Bissell, Shark companies and many more.
Although there are lots of vacuum cleaner manufacturers, we will be focusing on the Shark vacuum machines. In this article, you will learn how to clean a Shark vacuum. The Shark vacuum cleaners have been popularly used in most households and hence we should major on that.
As we make use of vacuum cleaners in our home cleaning activities, it is expedient that we should know how to maintain them. Proper maintenance helps to prolong the useful life of an appliance. A very popular way of maintaining your vacuum cleaners is by cleaning it. In simple terms, Cleaning is a maintenance process that involves the removal of impurities and dirt from an object, which in this case is your vacuum cleaner.
After prolonged use of your vacuum, it may start to perform less effectively. This may signify that your vacuum is very dirty. Your vacuum cleaner needs immediate attention when it starts losing its suction power, makes a weird noise, emits an unpleasant odor, or does not carry up dirt at all. However, you should not wait until these symptoms are manifested before you carry-out maintenance. It is important to carry-out maintenance regularly. At the end of the article, you should be able to clean up your Shark vacuum cleaner appropriately and all by yourself.
How to clean a Shark vacuum properly
Before going into the discussion properly, it is important to know the various parts that make up your vacuum cleaner. The rotating brush, canister, and filters are the core components of the vacuum that, mostly, requires cleaning. Other parts include the handle, plug, etc. Please ensure that you unplug your vacuum before cleaning. This is very important. Safety first!
Cleaning the rotating brush
This is the first part of the vacuum that should be cleaned up. After prolonged usage, materials and dirt stuck on the rotating brush. Hence, the cleaning efficiency of the vacuum is reduced. You must ensure that this part is clean and clear of dirt at most times.
After unplugging the vacuum, you should lay the vacuum cleaner on the floor. To avoid creating a nasty mass of debris, place a bag under the vacuum. Carefully, remove debris and other entangled materials from the brush and drop them in the bag. Cut out strings, twines, and hair from the brush using a pair of scissors. Your rotating brush should now work efficiently afterward.
Cleaning the plastic filters and canister (dirt container)
The filter system is mostly made from foam rubber or even felt depending on the model you own. However, the Shark cleaners do not use bags instead, they use canisters. The canister, otherwise known as the dirt container, is removable. It collects and stores dirt.
Cleaning the plastic filters and dirt container is very simple. Carefully, detach the dirt container from the vacuum and throw out its contents into the trash can. Now, expose the plastic filters by opening up the dirt container. Gently, remove the plastic filters from the dirt container. Please take note of the order of arrangement. You will have to put them back in the same arrangement. Tap the filters carefully to release the dust attached to it. You should do this into a trash can.
You can further clean up the filter by cleaning them in warm water or soapy water, however, much caution should be taken in the case of felt filters as they are more prone to damage. Actually, it is advisable not to wash felt filters since they are prone to damage. In fact, the manufacturers do not approve washing filters made of felt. Washing is at your own risk. You need to be very careful with it.
After cleaning the filters, rinse them with plain water, especially if you used soapy water. Ensure that there is no residue of soap. After rinsing the filters, dry the parts completely. Remember to put back the filters the way you removed them and your vacuum cleaner should work efficiently.
Cleaning the HEPA filters
Apart from the plastic filters attached to the canister, the vacuum machine uses another filter system which is the HEPA filters.  These filters require the most care. Most vacuum machines produced by a Shark are equipped with two HEPA filter sets. You need to clean up the HEPA filters regularly to sure that your vacuum machine functions properly. Whenever an unpleasant odor is emitted, it signifies that the HEPA filters are very dirty. Any smell should also be taken note of, it might require cleaning the HEPA filters to stop it. In most models of Stark machines, the HEPA filters are positioned directly below the dirt container.
The cleaning of the HEPA filters is relatively simple. Remove the filters and rinse them thoroughly using your hand. Soapy water is also allowed for washing them. Now, ensure to rinse the filters thoroughly until they are now clean. Allow the filters to dry up. You can also squeeze out the water to increase drying rate, however, HEPA filters take more time to dry than plastic filters.
Your machine should work more efficiently after the cleaning process. You will also notice that the suction generated by the machine has increased significantly. All unpleasant odors will be gone.
Conclusion
After the cleaning process, you will now worry less about the machine. Dirt will no longer be left over during house cleaning. Proper cleaning helps to prolong the life span of your machine. Unfortunately, the filters will, eventually, wear out after some time. In lieu of this, you have to replace them. Please purchase the recommended filters, specified by the manufacturer, for your model. You can also keep in your store, a replacement filter in case of any urgency. By now, you should know how to clean a Shark vacuum properly.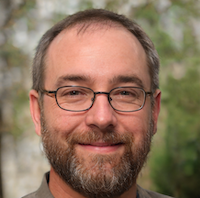 Jim Powell
Jim is our staff editor and writer. He has a degree in engineering. His hobbies are radio engineering and new technologies about which he has been writing for more than 7 years.