We researched and tested a number of top-rated models and chose the best canister vacuum on the market in 2021. Check out our reviews to find a vacuum cleaner that meets your needs.
BEST CHOICE

MIELE PURE SUCTION
High-quality assembly
Suitable for allergy sufferers
Powerful suction
Adjustable suction power
Rubberized wheels for improved mobility (ideal for hardwood floors)
Can you ever get too much suction power from your vac?
Nope, you don't!
Apart from cleaning usual dust and debris, modern-day vacuums also have to pick up after your furry friends. Add to the mix the dirt entrapped by thick carpets, and only powerful cleaners could tend to all your cleaning needs.
Hence the reason(s) why you need a canister vacuum. With no limitation to their engine size, these vacuum cleaners offer high flow-rate and better suction than uprights. Consequently, regardless of the floor type, they provide faster and easier cleaning.
After testing a number of the most popular models on the market today, we have identified 7 best canister vacuums that are suitable for various needs. We also compared the main advantages and disadvantages of the canister and upright vacuums.
Best canister vacuum cleaners
| Preview | Product name | Type | Weight (pounds) | Cord length (feet) | Warranty | More information |
| --- | --- | --- | --- | --- | --- | --- |
| | Miele Pure Suction | Bagged | 11 | 21 | 7 years | |
| | Miele Compact C2 Electro+ | Bagged | 18.7 | 20 | 5 years | |
| | Ovente ST2000 | Bagless | 12 | 18.5 | 1 year | |
| | Bissell Zing 2156A | Bagless | 7.5 | 16 | 1 year | |
| | Kenmore 81214 200 Series | Bagless | 26 | 24 | 1 year | |
| | Eureka Mighty Mite 3670H | Bagged | 8.6 | 20 | 1 year | |
| | Dyson Big Ball Multi floor | Bagless | 17.6 | 21 | 5 years | |
Canister vacuum reviews
MIELE Pure Suction

– Best overall

MIELE PURE SUCTION
KEY FEATURES
High-quality materials
Air Clean sealed system
Miele Vortex motor with powerful suction
6-stage performance system (suction control)
Rubberized wheels
A long-lasting tradition is a plus in any line of business. The same applies to the world of vacuum cleaners. That is why Miele has a loyal fan base of customers. But, are their models as good as people keep raving about? Here is the answer.
Stylish and ergonomic design
Being both eye-catching and ergonomic is not so easy to accomplish. Well, at least not for the majority of canister vacuums out there. For Miele Pure Suction – this is a piece of cake. In fact, this Miele vacuum comes in a graceful Lotus White color that further improves the points for aesthetics.
Excellent cleaning performances
Miele Pure vacuum also excels when it comes to suction power. To be honest, this is an easy task to accomplish since this model is powered by the well-known Miele Made Vortex motor with a power consumption of 1100 W.
Also, this model allows you to regulate the performances of the motor. The rotary dial at the front of the vacuum is like a control room for this vacuum cleaner. There are 6 stages to choose from, which makes this model one of the best multi-surface vacuum cleaners in the market.
Premium built
It is evident that the Miele canister vacuum is made for long term usage. This model is compact and robust, and it will easily glide over hardwood floors. Moreover, Miele Pure Suction features a set of rubberized wheels, which prevent scratches.
In addition, this model also comes with a telescopic wand made out of stainless steel. All the dirt that goes through this long-reaching pipe will end up in the FJM bag. This type of bags features a unique Auto-seal collar, which is self-locking. In other words, there is no chance that the dust will go back out. Also, you'll know that the bag needs to change when the indicator light turns on. All in all, these features make Miele Pure Suction one of the best bagged canister vacuums out there.
Additional features
Surprisingly, Miele Pure Suction does not come with a HEPA filter. But, you can add the filters later on. Instead, the Air Clean sealed system prevents the allergens and the debris from flying out of the vacuum.
Besides the automatic cord rewind, Miele vacuum also features a set of extra tools. To be precise, three tools are clipped to the hose so you don't lose them. Those attachments are a dusting brush, an upholstery tool, and a crevice tool.
What we like:
Rubberized wheels for improved mobility
A set of useful accessories
Large dirt bin
Adjustable power
What we didn't like:
Miele Compact C2 Electro+

– Best canister vacuum for pet hair

Go through any Miele vacuum reviews, and you'd see that the 6-variable speed modes of the C2 place it in a class of its own. That, and many other features make it a worth-having vac.
Three stages of filtration
What makes this Miele canister vacuum stand out is its three filtration stages, the first of which is its dust bags. Containing 3-ply polymer fibers, they capture fine dust particles suspended in the air and make the job easy for the remaining two filters.
Next comes the pre-motor filter which cleans the air before it enters the motor. Finally, we have the best of the lot – a HEPA-approved post-motor filter that captures 99.95% of particles up to 0.3 microns in size. What's more, despite performing so well, the filters require only annual replacement.
Indicators
The dust bags of this model – which have a capacity of about 3.5 liters – have an indicator that tells you when the bag needs to be emptied. Then we have the "Timestrip" – a visual indicator that changes color when the filter needs replacement. Both these filters make sure that you never miss out on the maintenance of this model.
Air Sealed System
It is also worth noting that the Miele canister vacuum comes with a sealed filtration system. This system makes sure that the air – before being exhausted from the vac – gets passed through its filters. It also guarantees that the air doesn't leak through cracks or seals. As a result, the suction of the model remains the same throughout the operation.
Variable suction
Turn your attention to the body of this vacuum, and you'd see a large rotary dial in the middle. This dial is there for a reason, as it allows you to choose between the model's 6 stages of suction. These settings include the curtain and lightweight fabrics, upholstery and cushions, thick pile carpets and rugs, low pile carpets, hard flooring, and an energy-saving mode.
Two cleaner heads
The first of these heads is the SEB 228 which is designed to handle all levels of carpets as well as area rugs. It also has 5 different height settings to accommodate different piles of the carpet. Next comes the SBB Parquet-3 which is good for wood, stone, tile and other smooth surfaces. The second head also has a very low profile, hence making it easy to reach under low-lying furniture.
The only complaint we have heard about this model is that the replacement dirtbags are pretty expensive.
What we like:
Two cleaner heads
Variable suction modes
Three filtration stages
Useful indicators
What we didn't like:
Expensive replacement dirtbags
OVENTE ST2000
Sale

OVENTE ST2000
KEY FEATURES
Powerful, non-stop suction
Multilevel HEPA filtration
Retractable cable
With a unique combination of its stylish design and robust built, OVENTE ST2000 will give you the best of both worlds. Even so, those are not the only reasons why this model is a top-rated canister vacuum. Here are some of the rest.
Multi-cyclonic suction power
Experienced homeowners know how important is the power of a vacuum cleaner. Thus, they'll be happy to hear that OVENTE ST2000 offers first-rate performances. As a matter of fact, the cyclonic airflow and the wattage of 1200 W provide this model with more than enough power.
On top of that, you can regulate the air pressure by adjusting the switch on the handle. Convenience at its best, ha? To be honest, we didn't expect less from a company as renowned as OVENTE is.
Washable filters
OK, let's move on to the filters. Well, OVENTE ST2000 earns high marks in this area as well. In other words, it's HEPA-approved filters will trap up to 99,97% of debris. To clarify, you can forget about having allergic reactions to dust or pollen after using OVENTE ST2000. Without a doubt, this model will get the job done.
Speaking of dirt and debris, OVENTE ST2000 features a translucent dust bin. In short, this canister will trap and store all the stuff you don't want to have around your home. Moreover, you'll be able to see when the compartment is full so you can react on time.
Lightweight and functional
The fact that OVENTE ST2000 is a lightweight canister vacuum will also be music to the homeowner's ears. In other words, this model weighs only 12 lbs, so you can carry it around without putting any strain on your back.
But, the cool thing is that you will not have to move it around much in the first place. OVENTE installed an 18,5-foot cord into this model. So, you should be able to reach areas that are on the opposite side of the house. On top of that, an array of tools will help you get the dust out of those hard-to-reach places. For instance, OVENTE ST2000 comes with a floor brush and combo of a crevice nozzle + bristle brush. In any case, all the areas in your house will be covered.
What we like:
Powerful motor
Stylish design with an attractive color scheme
Top-notch filtration
Automatic rewind of the cord
What we didn't like:
Only two attachments
Short warranty (1 year)
Kenmore 81214 200 Series

– Bagless canister vacuum

KENMORE 81214 200 SERIES
KEY FEATURES
2-motor design
HEPA-certified filter
Suction control
Full bag/bin indicator and 24-foot long cord
This 23-pound Kenmore canister vacuum provides suction control, has micro-filtration plus a brush on/off switch apart from a 24 feet long cord. Therefore, this model is as high-end as they come.
2-motor system and cyclonic design
Despite being a relatively small canister vacuum, the 2-motor system and interior cyclonic design of this model have imparted it with powerful suction. That is, because, this model uses centrifugal force to suck in the dust, debris, and dander from outside.
Easy to use attachments
Apart from the standard vacuum attachment plus a telescopic wand, the Kenmore canister vacuum includes an upholstery tool, a crevice tool, and a motorized pet tool. Also, to release and detach these attachments, all you have to do is to tap the release button located on the vac's body.
Suction control
In contrast to most multi-surface vacuums, the Kenmore canister vacuum comes with suction control. This feature lets you increase/decrease the power of the vacuum at will. That means if you want to switch from bare floors to carpet, just increase the suction and the vacuum would work like a beaver.
HEPA filtration system
For the pet owners who are suffering from asthma and/or dust allergy, this feature of the Kenmore is a potential deal-maker. For, the presence of a HEPA-certified filter means that it removes 99% of dust, dander, and other allergens from your indoor air, hence making it safe for you to breathe.
Full bag/bin indicator
Thanks to this particular feature, you won't even have to look at the bin to determine whether it needs emptying or not. Instead, whenever it starts blinking, it's time to empty the bin.
Some customers have complained that on emptying the bin, the dirt always gets on their hands.
What we like:
HEPA-filtration system
Suction control and full bag/bin indicator
Easy to use attachments
What we didn't like:
Large powerhead makes it difficult to clean in tight spaces
Small dust bin
Eureka Mighty Mite 3670H

– Best commercial canister vacuum

EUREKA MIGHTY MITE 3670H
KEY FEATURES
Doubles as a blower
Manual height adjustment
Multi-surface cleaning tools
3'' height clearance
In case you are wondering, it is the powerful 12-amp power of the 3670H – plus its multi-surface cleaning capability – which has made it an excellent canister vacuum for commercial purposes.
Manual-height adjustment
The Eureka canister vacuum comes with a manual height adjustment feature which allows you to regulate its height based on the cleaning surface. There are two heights on offer, with high-height useful for shag rugs and low-height for bare floors.
Doubles as a blower
For those of you who have to regularly clean a garage or other outdoor spaces, the blower port of this model offers a huge incentive. Using this port, you can easily blow away dust and debris for more all-around cleaning.
Lots of attachments
Just like most other models, the Eureka canister vacuum comes with a crevice tool, dusting brush and upholstery tool. What separates it from the competition is its carrying strap which allows easy carrying of this lightweight canister vacuum.
And it doesn't stop there; for this model also has an extension wand which gives it extra-long reach to clean hard-to-reach spaces. Finally, it has a turbo nozzle tool which, by shortening its length, increases the air's velocity for faster cleaning action.
Easy-to-empty dust bag
Even for a bagged canister vacuum – as they have the reputation of being easy-to-empty – the dust bag of this model is ridiculously easy to clean. No pushing or shoving is required. Instead, press a single button and the bag comes out, ready to be emptied and start working again.
If you want the best canister vacuum for carpet, you might want to look elsewhere as this model doesn't come with a brush roll in its package.
What we like:
Manual height adjustment
Doubles as a blower
Dust bag is a cinch to empty
Lots of useful attachments
What we didn't like:
Dyson Big Ball Multi Floor

– Another perfect vacuum for hardwood floors

Sale

Most canister vacuums – since they have plastic wheels – left scratches on hardwood floors. Fortunately, the Dyson Big Ball offers no such shenanigans, hence making it tailor-made for hardwood floors.
Self-righting
Ever come across a vacuum that picks themselves up after being toppled? Neither do we – until we come across this Dyson canister vacuum. Without going into technicalities as to how it does that, what's more, important is that since it self-rights itself, this model won't interrupt your cleaning.
Carbon fiber turbine tool and nylon bristles
The reason we've mentioned both these features – which perform radically different – in the same heading is that both of them make this model a cleaning powerhouse.
That's right; while the carbon fiber turbine tool picks up fine dust, stiff nylon bristles shake carpets to force them to release embedded dirt. As a result, both these features guarantee thorough cleaning.
2-tier radial cyclones
At the heart of this Dyson canister vacuum is Dyson's very own 2-tier radial cyclone technology. Multiple cyclones not only optimize airflow – but they also capture allergens and dust in the bin, instead of jettisoning them in the room.
This configuration, in turn, reduces the strain on the HEPA-filtration system, hence the reason why Dyson has given a lifetime warranty on the filters.
Hygienic dirt ejector
One of the reasons most people don't go bagless is because these vacuums are a mess to clean. Dyson, to its credit, has solved this problem. It has a hygienic dirt ejector which drives out trapped dust and debris as you empty it. That means you've no need to manually remove the trapped dirt with your hands.
A couple of users have complained that they found the 0.5-gallon dirt bin capacity of this model to be on the smaller side.
What we like:
Automatically gets up when toppled
Ejects trapped dirt hygienically
Lifetime guarantee on filter
What we didn't like:
Relatively small dirt bin capacity
Bissell Zing 2156A

– Best budget canister vacuum

Sale

BISSELL ZING 2156A
KEY FEATURES
Cyclonic Action technology
Multiple-floor options
Automatic rewind cord
Available in three colors, the Bissell canister vacuum boasts considerable power and comes with a lot of attachments. Add to the equation its relatively low price tag, and this model raises eyebrows for all the right reasons.
Cyclonic action technology
Thanks to this particular feature, the Bissell Zing provides uniform suction power regardless of the cleaning surface. That is, because, this technology creates a whirlwind of air that traps dust and dander from the indoor air.
More importantly, even when the dirt cup is nearly full capacity, the presence of this technology prevents the suction power from going down. As a result, you get almost fade-free suction power with this model.
Multiple floor options
Taking the utility of this Bissell canister vacuum to a whole new level is its multi-surface floor tool. That doesn't mean, however, that you'd have to manually change the tool when switching between surfaces.
Instead, assuming you're switching from hard floor to carpet, all you have to do is flip a switch – and the floor tool would automatically know what is coming its way to adjust itself.
Two filters
Granted, the absence of a HEPA filtration system seems to us as a cost-cutting measure in this model. To be fair, it has tried to soften the blow by providing two filters in its package, both of whom are washable and reusable.
The first of those filters is a dirt cup filter which does what it claims. Next is the Post-Motor filter which helps capture those particles which were left unharmed by the dust cup. That means you get a two-stage filtration system with this model.
Easy-to-empty dirt cup
The biggest indictment people level at the door of bagless vacuums is that they are a mess to clean. So, it was only logical that Bissell tackled this issue head-on; by providing this model with an easy-to-empty dirt cup.
All you have to do to clean the cup is press a single button, and it would come out. Also, since the bag cleans sideways, its dirt won't come at your face.
Attachments
The Bissell Zing comes with a crevice tool to clean fissures and crevices. It also has a dusting brush to clean upholstery, tabletops, and cushions. Also provided is an extension wand that allows easy cleaning of hard-to-reach areas.
As stated earlier, the absence of a HEPA filtration system betrays the otherwise excellent reputation of this model.
So, despite the fact that this is a cheap canister vacuum, Bissell Zing is well suited for regular cleaning of floors of average pollution.
What we like:
Easy-to-empty dirt cup
15-feet long rewind cord
Two filters for better cleaning
Compatible with multiple floors
What we didn't like:
Final thoughts
At the end of the day, it is not so easy to say what is the best canister vacuum cleaner to buy. As you could see, the market is filled with high-quality models. Yet, it is also clear that the Miele canister vacuum can provide the best bang for your buck. Simply put, they are the best bagged canister vacuum cleaners after we consider the money per value ratio.
To sum up, you will not go wrong with buying either one of the two Miele vacuums we presented here. For instance, the Compact C2 Electro is best suited for homeowners who struggle with removing pet hair from the furniture. On the other hand, the Miele Pure Suction is ideal for houses where hard floors take precedence. In a way, that is also the reason why these models have the best canister vacuum ratings.
Types of canister vacuums
Based on whether or not they contain a bag, canister vacuums are divided into two types. Let's look at both to know which one might suit you more.
Bagged canister vacuum cleaners
These types of vacuum cleaners have a dirtbag that is encapsulated in a cloth section. As a result, the bag isn't visible from outside. Such closed-construction allows the bagged canister vacuums to boast hygienic operation. That said, they aren't without their disadvantages.
Pros
Provide more capacity
Easy to empty
Require less maintenance
More hygienic operation
Cons
Bags have to be replaced after a specific time
Performance of the vacuum might reduce as the bag fills
Bagless canister vacuum cleaners
Pros
Save replacement cost
Know when to empty
Eco-friendly option
Cons
Not easy to empty, might well create a mess while doing so
The major attraction of these cleaners is that they save your money which you'd otherwise spend on replacement bags. Also, since they have a transparent design, you can know – without stopping the vac – when the dust bin needs emptying.
Comparison: upright vs canister
Ask any layman about a canister vacuum, and he'd tell that they weigh heavy and are less maneuverable. We know his response because these myths (yes, MYTHS) regarding canister vacs have found their way into the psyche of the common man.
And to bust these very myths, we've decided to compare canisters with upright vacs.
Upright vacuums
The most common style found in today's homes, they have a foot lever which allows you to change their angle, hence allowing for added maneuverability. Provided you add motorized brushes to them, they perform well while cleaning carpets. At the same time, however, uprights weigh heavy than other vacuums.
Pros
Provide a wider cleaning path
Attachment of motorized brushes makes them efficient at cleaning carpets
Easy to maneuver and store
Cons
Noisier, don't have enough casing around the engine to block noise
Heavier than canister vacs
Who should buy:
Those who have thick carpets in their home, can't bend due to back problems and want to clean bigger areas.
Canister vacuums
These vacuums have a cleaning nozzle placed at the end of their wand, which is linked via a hose to the vacuum unit. Even if you haven't gone for the most lightweight canister vacuum, it would still weigh less than an equal-priced upright.
Pros
Easy to carry and lightweight
Powerful
Presence of hose equips them to easily clean hard-to-reach places, stairs, upholstery, and crevices
Compatibility with various attachments makes them efficient on rugs and carpets.
Cons
Require bending
Require more storage space than uprights
Who should buy:
For those who want thorough cleaning in quick time with the best results. Also, top-rated canister vacuums can rival the performance of their upright counterpart on carpets, too.
Things to consider when buying a canister vacuum cleaner
After going through innumerable canister vacuum reviews, we've prepared a list of factors that separate the best canister vacuum cleaners from the riffraff.
HEPA filter
Simply put, going for a HEPA filter is a no-brainer when it comes to canister vacuums.
These filters have microscopic-sized fiberglass fibers that trap microscopic pollutants from the air that the vacuum sucks in from your home.
As a result of this operation, these filters can trap mold spores, pet dander, and dust mites. Consequently, they improve the quality of your indoor air. Also, they prevent the flare-ups of asthma and allergies.
Suction power or power consumption?
When choosing a vacuum cleaner, you need to pay attention to two power parameters: power consumption and suction power.
It is important to know!

For marketing purposes, the power consumption is written on the case of the vacuum cleaner, since this parameter always looks more solid. In fact, a vacuum cleaner can consume a large amount of electricity and at the same time weakly suck air.
A number of factors affect the suction power:
motor
type of vacuum cleaner (bagged or bagless)
types and number of filters
build a quality vacuum cleaner.
Power consumption, as a rule, is in the range of 1000–2500 W, the suction power is 300–500 W. For standard cleaning of a small area, a vacuum cleaner with a suction power of 300–400 W is usually enough. Allergy sufferers, for whom the quality of cleaning is especially important, are recommended to use vacuum cleaners with maximum usable power. But be careful, in that case, there is a risk of your carpet to wear out quickly. In this regard, another important parameter when choosing a canister vacuum is adjustable power.
Suction control
As a mere glance on any canister vacuum reviews would tell, a majority of vacuum cleaners do not offer this feature. Still, if you ask us, our vote is in favor of suction control.
Having this feature provides your vacuum with two advantages. First, when you're cleaning small messes, it lets you decrease your vac's power – while automatically reducing its noise and suction force.
Conversely, if you want to clean quickly, it prevents multiple passes by increasing suction power.
If you have different types of floors including carpets, adjustable power will be a useful feature in your vacuum cleaner.
Self-propelled mechanism
Provided you could afford to add a few pounds to the overall weight of your vac, make sure it has a self-propelled mechanism.
As suggested by its name, the "self-propelled" mechanism, by adding transmission and drive system, makes pulling/pushing of your vacuum easy.
This feature is particularly useful if you're to clean large rooms, as it makes sure you expend as little effort as possible to maneuver the vac.
Dust bin capacity
In case you're wondering, any vacuum with a dust bin capacity of more than 1 gallon is recommended. That is regardless of whether your vacuum is bagged or bagless.
Otherwise, as some vacuum users have learned the hard way, you'd have to spend more time emptying the vacuum than doing the cleaning with it.
Fade-free performance
Closely related to the capacity of your vacuum's dust bin is its performance. For, in cheap vacuums, the suction power reduces as the dust bin reaches its capacity.
Therefore, it is imperative that your vacuum offers fade-free performance – which means uniform suction power throughout cleaning.
Long length power cord
Nowadays, most top-rated canister vacuums offer a power cord in their package, which means a cord that rewinds itself on the push of a button. What the majority fails to offer, however, is a long length cord.
If you ask us, we recommend that your vac's cord length should be at least 20 feet long. Otherwise, if your vacuum has a small cord – and you want to clean a big room with it – you'd have no choice but to switch electrical outlets.
Attachments
Honestly speaking, canister vacuums were ideally meant to clean bare floors. What has improved their utility over the years – and has made them an all-floor specialist – is their attachments.
For instance, if you're going to clean thick carpets, your vacuum needs to have a brush roll in its package. Conversely, if you have a hardwood floor in your home, a bare floor brush is what you need.
Or, if you want to clean sofas, cushions, and chairs, look for an upholstery tool. Lastly, vacuums with a crevice tool are best for removing dust off cracks, fissures, and other hard-to-reach places.
Last update on 2022-09-09 / Affiliate links / Images from Amazon Product Advertising API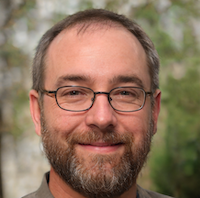 Jim Powell
Jim is our staff editor and writer. He has a degree in engineering. His hobbies are radio engineering and new technologies about which he has been writing for more than 7 years.