Clothes steamer can make household chores much easier. Ironing and cleaning will become pleasant processes and not something that you want to finish as soon as possible. At all that, many housewives have no idea how exactly clothes steamer can help them.
The reasons to buy a clothes steamer
1. Treating the fabric carefully
As a clothes steamer has no direct contact with the fabric (it processes the fabric only with a steam jet), such an ironing method is the most gentle of all. The main difference between a clothes steamer and a steam iron is that a clothes steamer never compresses or stretches the fabric fibers, unlike even the best irons. A clothes steamer also never sticks to even the most delicate fabric.
2. Restoring a good look of clothes
When steamed, clothes are not only "ironed", they also partially restore their look after wearing: hot steam makes the fabric "bulkier" and softer. After steaming, even the worn clothes made from drape, natural and artificial fur, suede will look presentable. Steaming straightens, cleans and makes the fur or fabric villi glossier.
3. Compatible with all types of fabrics
A steamer perfectly irons even the "hardest-to-iron" clothes, including combined ones, made of different fabrics. It easily irons silk, velvet, flax, satin, wormy and any other natural and synthetic fabrics. That is why clothes steamer is widely used in the sewing and modeling businesses.
4. Time-saving
When ironing clothes with a steamer, various buttons, chains, inserts, rhinestones, beads, appliques, and similar decorative clothing elements are no longer a problem. Curtains can be refreshed with steam, without being removed from the eaves, while clothes (including trouser suits) can be ironed without taking off from hangers. All this saves a lot of time and effort.
5. Portable and convenient
Due to being compact, clothes steamers can be taken on the go, business trip or vacation. In these cases, it is also very important that a clothes steamer is undemanding to the ironing place, as it does not require an ironing board.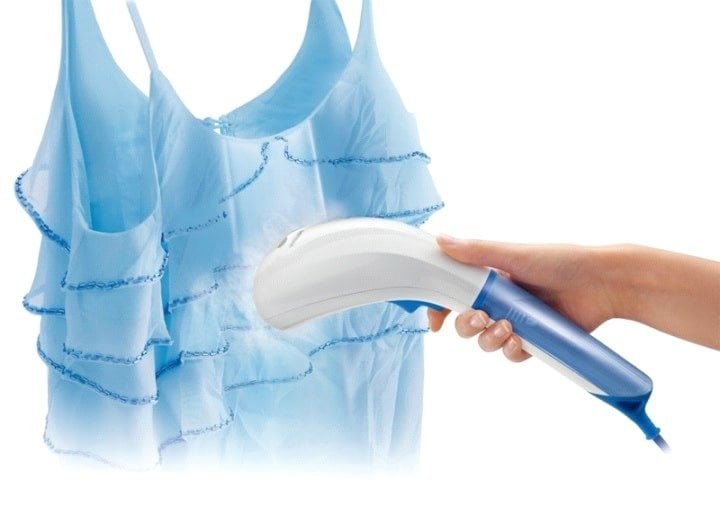 6. Eco-friendly
No active detergents are used at steaming as there is no need for them here.
7. Decontamination and removing odors
Hot steam jet penetrating to a depth of up to 15 centimeters in the fabric disinfects the lion's share of bacteria there, cleans the fabric from complex impurities, removes odors of sweat, burning, tobacco smoke. Steaming of bed linen, pillows, mattresses, and blankets disinfect dust mites, fungi, and other pathogens.
8. Multipurpose
Steaming can be clean almost any surface, from glass to plastic. Due to this, a steamer can be used in a huge variety of places: from room mirrors and curtains to the car interiors.
9. Long working cycle
At one fueling, an iron will generate steam for not more than 20 minutes. While different models of clothes steamers can continuously generate steam for one to two and a half hours. During this time, you can iron everything in the house.
10. Anti-allergic
Unlike detergents, the water stream does not cause allergies. Therefore a clothes steamer is irreplaceable if there are allergy sufferers or small children at home. It can clean everything – soft and children's furniture, clothes, toys.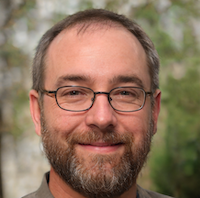 Jim Powell
Jim is our staff editor and writer. He has a degree in engineering. His hobbies are radio engineering and new technologies about which he has been writing for more than 7 years.