A laminate floor is one of the easiest to keep clean, all thanks to the top coating which consists of aluminum oxide. Such a coating compound is so powerful, the wooden floor is able to resist stains and harsh chemical attacks. This makes it easy enough to wipe off any stain. But there are some stains that prove stubborn to remove. Such stains could lead to severe damage to the floor while cleaning is performed.
As said before, the cleaning is easy but the maintenance is another story entirely. So in this post, I'm going to enlighten you on how to clean laminate floors without causing damage to the floor.
So here we go…
I have just a few tips and methods to offer. There is a common type of stain that is quite hard to remove, on this post you will be provided with tips on how to clean laminate floors without causing damage. Knowing them will improve your clean skills. Stains will go with no trace and your floor will last longer.
How to clean laminate floors: basic methods
Cleaning is the basic way of maintaining the laminate floor just like any other type of flooring. If left dirty dust, debris will build up and then damage the flooring. So, therefore, regular cleaning must take place. Let's take a look a the basic and regular method for cleaning a laminate floor without damage.
Here are a few basic cleaning methods you should be doing often when there is no serious stain to be removed:
Make use of a broom, vacuum or microfiber mop to sweep up or suck up dust and debris
This is one of the basic ways to rid a laminate floor of dry mess such as dust and debris. All that is required is a simple sweep or vacuuming. Pet owners are users of this method. Feathers or fur hairs tend to fall off the pet and then make a mess on the floor, a simple sweep or vacuuming is needed.
Note: When using an electric vacuum cleaner, prevent making use of a beater bar on the laminate floor.
Make use of a laminate flooring cleaner
Due to the damage, another cleaning tool could cause on a laminate floor, specific ones were designed for cleaning laminate floors. These tools are cleaning solutions. Companies that sell laminate flooring recommend them. Sometimes it comes together with the deal.
The solutions are effective at killing organisms that favor stains such as bacteria, mildew or fungus. Water just isn't enough. The procedure for use is simple, all you need to do is spray the solution on the floor and wipe it with a suitable material such as a disposable cleaning pad.
Note: You can perform this method of cleaning once a week or more, depending on your schedule.
Dry wet areas
Laminate flooring is not designed to withstand water. If a spill is not dried off, the floor is at risk of getting damaged. This happens as the water or excess liquid forces itself into the laminate floor's locking system. Make sure to use a dry cloth to dry up the damp area.
Types of cleaning solutions
There are various laminate floor solutions with each of their own level of quality. Here are are few to consider:
Homemade solution
If you can't afford or you don't have access to the standard cleaning solution for laminate flooring, one can be made with everyday items in the home. Here's how you make it – first you need about 3 cups ( or any suitable container) of water and one part of vinegar.
The acidity present in vinegar is good enough to remove stains. There is no need for harsh chemicals that could ruin the floor by reacting to the coating compound (aluminum oxide).
The flooring brand's solution
Companies that manufacture laminate flooring usually have a specific cleaning solution for laminate flooring. These are the best solutions you should consider buying. The reason is that the cleaning solution is formulated by the manufacturer to remove stains and build-ups on laminate floors with no damages on the floor. Products with popular brands such as Armstrong Laminate floor cleaner, Pergo, Tarkett and Alloc free and Clear are great options to consider.
Store brand solution
These Laminate floor cleaning solutions are formulated by stores. They are generic mopping solutions, but still, they can do the job well.
Tips for the best way to clean laminate floors according to the type of stain
There are various types of stains that can be very hard to remove. They are usually caused by spill ups. Here are various stains due to spill ups and other accidents, with each of them having tips on how to clean them effectively:
Immediately after the spill, make sure to proceed to clean, because if the spill is left on the floor for long it could lead to severe damage.
You begin by soaking water with a clean paper towel, then spray on the floor a solution of homemade vinegar and water or you can make use of the standard laminate floor solution. Wipe the spill with the wet paper towel until it goes.
The laminate floor can withstand spills of candle wax. here is how you clean them off… once wax spills on the laminate floor, wait until it solidifies. Once that has happened, make use of an abrasive scrapper made of plastic or rubber. Immediately after the wax has been removed, clean the spill area with a simple solution of vinegar and water or a standard solution for laminate floors.
In order to clean a scratched laminate floor, you make use of a regular white eraser and spray a bit of water-vinegar solution. Wipe the area until the scratch is no longer visible.
Kids are usually the main cause of this type of stain. Luckily, it doesn't really affect the laminate floor. In order to clean such a stain, make use of a nail polish remover (or acetone). pour a little of it on a clean paper towel, then wipe the stained floor with your hand moving in a scooping motion until the stain disappears.
When glue spills on the laminate floor, make sure to clean it immediately. The method of cleaning is similar to the one used for permanent marker stains. Pour the acetone on a clean paper towel and wipe in scooping motion until the glue is no longer visible. After cleaning with acetone, then wipe the area with a simple solution of vinegar and water in order to remove the residue glue.
In order to clean such a stain on the laminate floor, you need to spray the stained area or a paper towel with a solution of vinegar and water. Wipe the stained area until it is no longer slippery.
Nail polish spill is different from furniture polish stains. The similarity in the method of cleaning them is the use of acetone on a paper towel. You wipe the area with the hand in scooping motion until the stain is not visible. After that, repeat cleaning with a freshly soaked acetone paper towel and wipe again with the hands in a scooping motion, this time to get into the grooves.
if you are an artist then stains like this should not be new to you. Such a stain is bad for the laminate floor. When the spill occurs, make sure to clean immediately before the paint dries up. Wipe the stained area with dry paper towels with your hand in a scooping motion. The motion is a help as it will ensure you clean the stain without allowing it to spread far.
Once it's clear enough, spray the paint area with vinegar and water solution and wipe it with clean dry paper towels. You need to keep using clean ones until the stain fully disappears.
Final thoughts
So there you have it. All you need to know on how to clean laminate floors. The basic method of cleaning and maintaining the laminate floors was discussed. And also, Every possible stains, spills, and scratch were listed here with each of their own cleaning method to follow. Now you should be able to keep your floor looking as new since the day you installed it.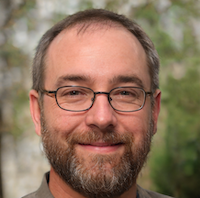 Jim Powell
Jim is our staff editor and writer. He has a degree in engineering. His hobbies are radio engineering and new technologies about which he has been writing for more than 7 years.