Everyone is long used to neat and lightweight irons. But this is not the limit of technological progress. Modern man relies on ironing systems. Let's see what to look for when choosing an ironing station for your home. How to choose an ironing system? Let's go!
Standard set and additional ironing system modes
An ironing system (station) has some advantages over a standard household set consisting of an iron and an ironing board. The first and main advantage is improved configuration. An ironing system is a set consisting of:
Iron
Steam generator
Active ironing board
All these components are interconnected. Water from a steam generator goes to iron and ironing board as steam. Hot air jets are supplied under pressure of 3-4 bar for quick and proper ironing any fabric. An active ironing board is not a simple wood covered with fabric, but a metal mesh in a dense cover that easily transmits air and moisture. In fact, it is an independent device with such useful functions as heating, blowing and suction. Let's see them in detail.
Heating
When heated up to 30-90 º C, water easily evaporates, the linen is ironed from both sides and items, that are still wet after washing, get dry quickly.
Blowing
The air supplied by the generator inflates the working surface, forms an air cushion and lifts the fabric. As a result, you can iron without creasing the pile and damaging of the textured décor, for example, sequins, rhinestones or embroidery.
Suction
This effect is reversed to the previous one: the fabric gets drawn to the board, sticks and stays still while ironing. As a result, you can do neat arrows, folds, iron ruffles, and corners, carefully and accurately iron delicate items.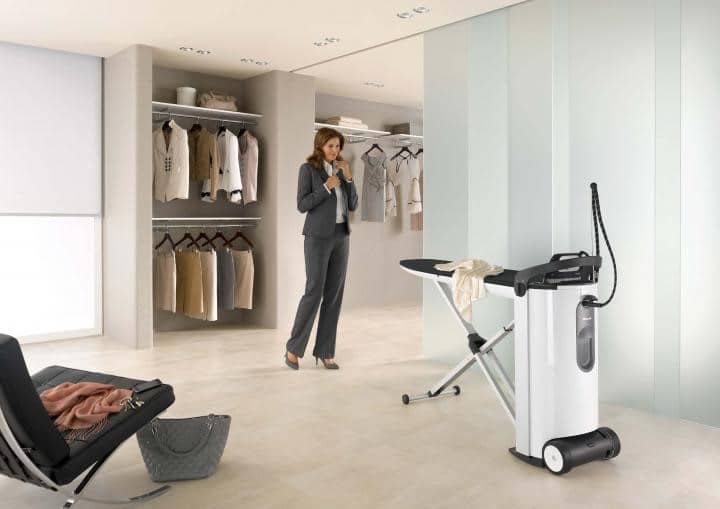 Ironing systems or ironing stations with such functionality are most common. Advanced systems may have additional features.
One of them is steam-charging. A steam generator supplies steam to the working surface, so you can smooth out items with hands. This function is designed for the delicate care of woolen and silk items, synthetic and decorated fabrics that do not stand the heat of an iron. Steaming also allows easily smoothing out the over-dried clothes made from natural materials (such as cotton, flax).
Ironing station functions
Another advantage is the functions of an iron and additional nozzles. Ironing clothes and linen with steam, instead of the hot surface, is more efficient, faster and safer for clothes. The steam equipment of an ironing system can be used for horizontal and vertical ironing. With it, you can iron clothes and light items, steam off outerwear, upholstered furniture, curtains.
The set often includes additional nozzles for steaming:
Pistol for removing stains from clothes and shoes and smoothing out hanged items;
Brush for removing odors from clothes in vertical and horizontal positions;
Little iron for steaming hanging clothes;
Various brushes and nozzles for cleaning furniture and car upholstery, fur items, glass, mirrors, blinds, and carpets. Irons in most ironing systems have a dry ironing function, without steam supply. Thus, you can choose a model with additional equipment both for ironing and cleaning.
Choosing a stationary or mobile ironing system
Convenience and ergonomics are very important when choosing an ironing system. Large ironing stations with stable legs and enlarged boards are better for ateliers and laundries. If the apartment area is big enough for placing an ironing system, we recommend a stationary one. Mobile folding stations are easy to assemble and hide in the closet or behind the door, move around the room, they take up little space.
You should also check the type of legs. The most common are X-shaped. Such ironing boards are easy to assemble and disassemble. But with a U-shaped ironing station, you can iron sitting. Some ironing systems are equipped with wheels for moving easily. The height adjustment can be either smooth or staged. Legs are lifted/lowered either mechanically or automatically (by pressing a button).
Choosing the ironing system power
The more powerful a steam generator is, the faster and more efficient the ironing and cleaning process (if an ironing system has steam cleaner functions). For home use, we recommend medium power ironing stations. The vertical steaming mode requires increased steam generator power.
Ironing system supply steam with different force. It is useful if you can change the wet air supply modes. Modern ironing stations supply steam constantly or in impulses for various types of ironing and cleaning.
Ironing stations also differ in the water tank volume. The larger the volume, the longer the ironing station works without replenishing the water supply. Professional ironing systems can even provide continuous water supply to the water tank (connected to the plumbing) and you can do ironing nonstop. Ironing stations with such features are best for laundries and hotels, but they are unpractical to use at home.
A water tank filter will improve the steam quality and prolong the ironing station service life. Some ironing stations work with only filtered water, not tap water. A built-in filter will be a useful addition then.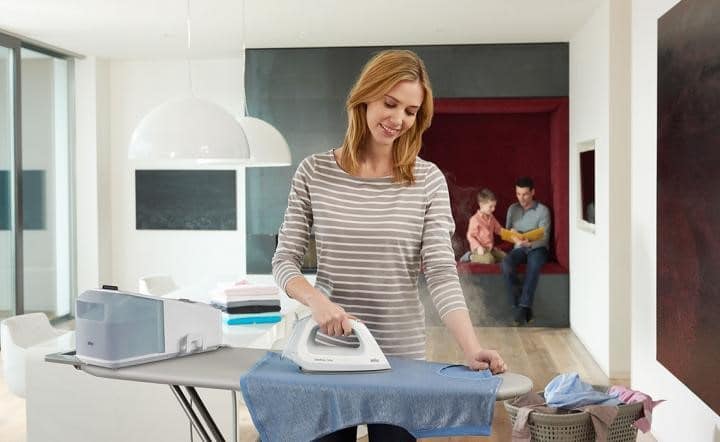 Additional accessories
Every ironing system has a different set of accessories. The following accessories will be useful:
A small platform without heating for sleeves and small details of clothes;
Hangers and built-in shelves for already ironed items;
Portable steam cleaning equipment (such as a clothes steamer).
Some ironing stations include a removable professional steam cleaner for cleaning clothes and upholstered furniture, flooring, windows, etc.
When choosing an ironing system, you should rely on your needs, tastes, and budget. If you plan to clean more than average volume of clothes, look for more advanced stations. Modern manufacturers produce ironing systems of different functions, design, and price, so you can always find the right one for you.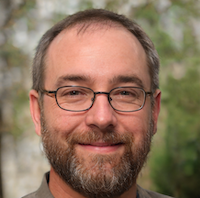 Jim Powell
Jim is our staff editor and writer. He has a degree in engineering. His hobbies are radio engineering and new technologies about which he has been writing for more than 7 years.