Bissell PowerFresh 1940 is our choice of the best steam mop of 2021. Read below the reviews of the 5 top models on the market today.
BEST CHOICE
Vacuuming isn't such a fun chore, but a man got to do what he's got to do. Unfortunately, after vacuuming every part of the floor, your job doesn't stop there. There is one final touch before your floors are clean and shiny – mopping. Yeah we know – everybody hates this (even more than vacuuming). Carrying the bucket full of water across the room, submerging the mop head into it every few minutes, and scrubbing the floor until your hands are fatigued is not only time-consuming but also frustrating.
Well, luckily, there's a much better way to sweep the floors – with the best steam mop. It is very easy to use, and more importantly, it's so effective that you may even start to like mopping the floors. If you're curious about this handy unit and would also like to know how to find the proper steam mop for you, stay with us. We bring you the most important information about this home device to help you make the right choice.
How it's better than a traditional mop?
Cleaning floors with a traditional mop are messy, time-consuming, and requires the use of various cleaners (these, of course, contain harmful chemicals).
On the other hand, a steam mop uses forced, high-temperature steam, so it successfully cleans flooring surfaces without the help of chemicals. This means that you will save money on buying cleaners.
In addition, this way of cleaning is eco-friendly, perfect for use in homes with kids, pets, or people with allergies. Or simply for those who want to preserve the environment while also not sacrificing the cleanliness of their home. Using a steam mop ensures sanitized flooring because the steam kills harmful bacteria and also reduces mold in the grout and tiles. So rest assured that your floors will be completely cleaned.
IMPORTANT:

Can your floors handle a steam mop?

Before we move on to the buyer's guide, please first read this part.
Check if the floors are sealed
A steam mop is suitable for almost all types of sealed flooring – laminate, linoleum, tile flooring, hardwood, etc. However, if you aren't certain whether your floors are sealed, it's best to check that. Take a look at the floors' warranties, and test a small part of the floor to see if there will be some reactions to steam cleaning. When the floors aren't sealed, a steam mop can damage them, or even completely destroy the finish.
Check if the steam mop can be used on the floors
But even if the floors indeed are sealed, that doesn't mean that they can handle the power of a steam mop. Some floors may have delicate finishes or are simply more prone to warping (such as wood floors), so it's a good idea to call the installer and see how resistant your floors really are.
Show some respect for your floors
In case the floors in your home can be cleaned with a steam mop and you eventually buy one, thoroughly read the manufacturer's guidelines BEFORE using a steam mop. Every type of flooring is unique so it's important to learn what the best way to clean it is.
Criteria for choosing a steam mop to pay attention to
Here are some things that will help you find the best steam mop for your needs and means.
What type of flooring will you be cleaning?
As mentioned above, it's crucial to check how your floors will react to cleaning with a steam mop. While most steam mops are designed for cleaning all types of sealed flooring, some may excel in cleaning tiles while not being good at cleaning hardwood floors, and vice versa. So, you would want to buy the steam mop that will leave your floors clean and undamaged.
Would you like a multi-purpose steam mop?
Those appreciating versatility may be happier with a crossover mop. This one comes with attachments so you can use it as a handheld cleaner to clean the rest of your house.
Likewise, you may consider buying a steam mop with a built-in vacuum. Clearly, this type doesn't require pre-vacuuming as it is a combination of a vacuum and steam mop. It's a great time saver!
When buying a steam mop, you should check the size of a reservoir. The more water it can hold the better. This is especially important if you live in a big house as you don't have to refill the reservoir so often.
Another thing to factor in is the length of the cord. With a long cord, you will have increased flexibility and maneuverability, so cleaning around obstacles will be easier.
Another feature that can help you navigate around obstacles (read: behind furniture, and around the table) and through tight spaces is a swivel head. A swivel head also lets you clean corners in the room.
The next thing to consider is how easy the pads are to clean. Can they be washed in the machine – and stay in one piece? Or would you have to hand-wash them?
Last but not least – you need to settle on your budget. This way, you'll be able to narrow down your search and save some time. Also, when you know how much you can spend, you can focus on searching for the best steam mop that brings maximum efficiency for the price.
Steam mop reviews
| Preview | Product name | Weight | Power Cord Length | Cleaning Path Width | Tank Capacity | Removable Tanks | Warranty | More information |
| --- | --- | --- | --- | --- | --- | --- | --- | --- |
| | BISSELL POWERFRESH 1940 | 6 lbs | 23ft | 12.5 | 16 fl.oz. | Yes | 1 year | |
| | Shark Genius S5003D | 4.65 lbs | 22ft | 12'' | 9 fl.oz. | No | 1 year | |
| | Bissell PowerFresh Slim 2075A | 6.4 lbs | 25ft | 12 | 12 fl.oz. | No | 2 years | |
| | PurSteam ThermaPro Elite 12 in 1 | 6.5 lbs | 16ft | 14 | 8.5 fl.oz. | No | 2 years | |
| | Hoover FloorMate SteamScrub 2-in-1 | 7 lbs | 21ft | 14 | 10 fl.oz. | Yes | 2 years | |
If you're asking questions like "What is the best steam mop for tile floors?" or "What is the best steam mop for laminate floors?" below you'll find the answer. We present you with five top-rated steam mops that you can buy today.
Bissell PowerFresh 1940

– Best steam mop of 2021

Bissell is one of the leaders when it comes to household cleaning appliances. Their gadgets and vacuums are well-designed and well-built, which is not the case with every other manufacturer out there.
For instance, the Bissell PowerFresh 1940 steam mop offers a perfect blend of style and functionality. Of course, that's not the only reason why this model is one of the best steam mops on the market.
Thus, let's dive deeper into the misty clouds of Bissell steam cleaners.
Modern and sleek design
As we said, the aesthetics of the Bissell 1940 are at a high level. Despite its code number, which is reminiscent of the old days, this steam mop features a modern and attractive design.
White and blue colors are in perfect harmony, and the fact that this model can stand on its own is also a notable achievement. In other words, you don't have to hang the mop on the wall or lean it against the couch. All of those methods are just accidents waiting to happen.
Instead, the Bissell 1940 Steam Mop can stand alone, which makes it similar to a stick vacuum. But let's see what else makes it one of the top-rated steam mops.
Digital steam controls
While cleaning your home, you will not need the same level of steam for every area. For that reason, Bissell has equipped this model with adjustable steam.
You can customize the steaming process and choose from three different settings: low, medium, or high, depending on your needs.
Either way, this 1500-watt device will be able to deliver more than enough moisture to your floors. Speaking of flooring, we should also mention that you can use this mop on all sorts of hard floors, such as granite, linoleum, or marble. Of course, hardwood and ceramic floors are included in the list as well. In fact, Bissell's model is probably the best steam mop for hardwood floors.
Functional cleaning process
The Bissell PowerFresh 1940 Steam Mop comes with a 23-foot cord. In a way, the length of the cable is within the industry standard.
On the other hand, Bissell excels in the maneuverability and usability of its accessories. The 1940 mop features a swivel steering system. In other words, you will be able to reach behind furniture with ease.
When it comes to the attachments, the kit consists of several handy gadgets. For example, you will receive a soft pad, a carpet glider, as well as a fragrance disc. By inserting the capsule into the pocket on the mop, you will spread the lovely aroma all over your home.
What we like:
Maneuverability
Affordable price
Digital controls
Stylish design
What we didn't like:
Inconsistent steam
No auto-retraction for the cord
Shark Genius S5003D
Sale

SHARK GENIUS S5003D
KEY FEATURES
Dual-sided grip pads
Steam Blaster for stubborn stains
Touch-Free Technology
3-setting Intelligent Steam Control
If your home has different kinds of hard flooring, the Shark Genius Pocket Mop could be just what you need. This is the best Shark steam mop as it is designed with maximum convenience and efficiency and mind. You can go through Shark steam mop reviews as well, but first, take a look at our review.
The ergonomic handle lets you have complete control over the mop so as to direct it wherever you want it to clean. Next, the dual-sided pads work like a charm. They are super-absorbent and feature strips of gripping material in order to lift and capture the dirt. They will clean your floors super fast. The gripping material is also great for cleaning grout lines and stubborn messes. Speaking of which, when you come across such messes, simply turn the pad on the other side and use the Steam Blaster to target the dirty area and remove messes.
Touch-free technology
The next thing that makes this model one of the favorites is touch-free technology. When you're done with cleaning, there is no need to touch that dirty pad (Thank God!). Just press the button and the pad will release from the mop head. Isn't that perfect? Oh, and the icing on the cake is that the pads can be washed in the washing machine.
The Shark Genius cleans all sealed hard floors. However, make sure to read the guidelines and check if your floors can handle steam cleaning. The 3-setting Intelligent Steam Control lets you control the steam to give every flooring the attention it deserves.
Just like the previous model, this one also requires the use of filtered water which is an additional cost. Other drawbacks are that you will need to refill the tank often since it only holds 350 ml of water and that the mop is a bit heavy compared to other models.
What we like:
Easy to use
Powerful
Dual-sided pads for wiser clean
Steam control
Ergonomic handle for maneuverability
What we didn't like:
A bit heavy
Requires filtered water
Needs to be refilled often due to a small water tank
Bissell PowerFresh Slim 2075A

The next model in our collection of steam mop reviews comes from Bissell as well. As you already know, Bissell is a big name in the world of home cleaning. So, it comes as no surprise to see their steam mops rank high on the list of the best models.
In this case, we put the handy Bissell PowerFresh Slim 2075A Steam Mop under the spotlight. Let's see if there is more than meets the eye with this attractive device.
3-in-1 design system
One of the most prominent features of this model is flexibility. In other words, you can use the 2075A in a variety of ways.
The reason for this comes from the multi-functional design of the Bissell 2075A. To be precise, this gun-shaped device features an extension rod that allows users to clean floors without bending.
On top of that, you can also detach the pole and use the device as a hand-operated steamer. The third option would be a combo of these two methods. In translation, you would place a brush or a crevice tool on the extension rod.
Fingertip steam controls
To clean with the Bissell 2075A steam mop, you only need hot water. No harsh chemicals are required, which is a dream come true for many homeowners.
Bissell 2075A can produce lots of steam, but you can control the output through the convenient controls on the handle. The controls are not digital, but they will get the job done.
The capacity of the tank on this model is 12 Oz, which should be more than enough for cleaning and sanitation of an average apartment.
Remember, steaming will remove 99.9% of bacteria from your home. That is also the reason why we do not advise people to buy a cheap steam mop. Instead, you should invest in a high-quality model to protect the health of your entire family.
Convenient storage
The range of accessories that come with 2075A is impressive. In total, you will get nine different cleaning tools. This abundance of options should be sufficient for cleaning every home out there.
For instance, the 2075A comes with a bristle brush, a grout tool, as well as a clothing steamer tool.
Most importantly, users can place four of those attachments in the storage area at the bottom of the device. By placing the tools in the compartments, you will cut down the chances of losing the gadgets after a week or two.
Space-saving storage
We should also mention that the Slim 2075A offers the possibility of being mounted on a wall. Yes, you will even receive the screws in the package.
The installation should be a breeze. After that, you can safely tuck away the mop and save space around the house.
This model doesn't have the steam intensity settings like the Shark Genius. However, it does come with an automatic steam control – this means that the faster you move the mop, the more powerful steam will come out. So, this mop can handle stubborn stains and messes too.
Not only this is one budget-friendly mop but it also comes with a 1-year warranty, making it a great investment.
While this model can be used to clean the carpets, the carpet glider isn't included. So, if you do plan to clean your carpets, you must buy this accessory separately. Also, the pads get dirty quickly, which means that you have to have several pads ready for cleaning. Otherwise, you may have to stop the cleaning process and wash the pads.
What we like:
Long cable
Convenient storage of tools
Multipurpose design
Can be wall-mounted
What we didn't like:
PurSteam ThermaPro Elite 12-in-1

As we all know, the corners of our homes are notoriously hard to clean. Rectangular mops and cleaner heads often have trouble with reaching into a corner and collecting the dust.
However, the three-sided heads can fit right in, extracting dirt and debris without any problems. One such mop is the PurSteam ThermaPro Elite.
This model is often characterized as the best steam mop for tile floors. So, let's examine the validity of these claims.
Revolutionary anatomy
The triangular shape of the head allows the PurSteam ThermaPro Elite to get into 90-degree corners with ease. At the same time, this mop can effectively clean all other areas in the house.
Nonetheless, the shape of the head is a notable advantage over other models on the market. Yet, this is just the tip of the iceberg when it comes to PurSteam ThermaPro Elite steam mop.
Ergonomic design
As a rule of thumb, steam mops are lightweight, which allows users to carry them around without much difficulty. Of course, not all models are the same, and some can put a lot of strain on the joints.
Well, you will be glad to hear that the compact shape of the ThermaPro Elite results in a mobile and portable device. In other words, you will have no problems with cleaning the upstairs rooms or even the basement.
On top of that, the rubberized handle enables a perfect grip. If you decide to detach the extension pole, the handheld mode will feel like you are holding a gun. What's more, you will be able to kill 99,9% of bacteria. A decent result for an aspiring sharpshooter!
Swivel steering and mobility
For some reason, the PurSteam ThermaPro Elite steam mop comes with only 16 feet of cord. This length is below the industry standard, but you can always unplug the cable and switch to a new outlet without dragging too much of it behind you.
Also, this model features swivel steering technology. In other words, the mop will glide around obstacles and adjust to the surroundings.
Variety of tools and attachments
Believe it or not, the accessories for this model will allow you to combine 12 different operating modes. That is why the manufacturer claims that this is a 12-in-1 steam mop.
So, besides the extension rod, you will also receive the three-sided head and a microfiber pad. Of course, that's not all. The list just keeps going. You will also get two nylon brushes, a copper brush, as well as a tiny nozzle for crevices.
All of the tools are easy to attach, and all you need to do is slip them into place. Once you hear the clicking noise, you're good to go.
What we like:
Triangle shape
Handheld steamer
Affordable
What we didn't like:
Hoover FloorMate SteamScrub 2-in-1

HOOVER FLOORMATE STEAMSCRUB
KEY FEATURES
Two separate water containers
LiftAway mode
Rotating dial for steam control
Heats up pretty fast
Three-sided head
Hoover is also a famous name in the world of household appliances. Well, it seems that this renowned brand offers more than its incredible vacuum cleaners.
For instance, the features of the Hoover FloorMate SteamScrub could blow your mind. After all, most experts agree that this is the best steam mop for laminate floors.
Without further ado, here are the most prominent characteristics of this mop.
LiftAway mode
In essence, the Hoover mop is a 2-in-1 model. What this means is that you can use the device in two ways: as a handheld steam cleaner or as a steam mop. Either way, the results should be impressive.
The convenience of the LiftAway mode allows you to detach the components with a simple click. After that, you can carry the small piece in one hand and kill germs and bacteria on the drapes, or the couch.
Separate tanks
The guys over at Hoover are famous for coming up with innovative and creative devices. Well, the FloorMate is the perfect example of this philosophy.
For example, this model features the so-called TwinTank system. In essence, this technology consists of two containers: one for water and one for the solution. As a result, you can clean and sanitize your home in a natural way, or you can include chemicals as well. It's up to you.
Also, we should mention the fast steam heating. Don't be surprised if the steam begins to pour out seconds after you hit the start button.
Variable steam
While we are on the subject of steam, it needs to be said that the Hoover SteamScrub comes with adjustable steam.
The controls are not digital or fancy, but the rotating dial works like a charm. In other words, users can set the desired amount by turning the dial on the device.
Four primary settings can help you determine the appropriate amount for your particular floor.
Wide range of accessories
Nowadays, the best steam mops come with a variety of tools. The Hoover mop is no exception, and this model features as many as 12 different attachments.
Some of the tools that you will receive are crevice attachment, an upholstery tool, and so on.
Plus, the Hoover SteamScrub comes with a trilateral head. This shape is ideal for getting into corners and collecting dust from those areas.
PowerFresh comes at a great price, being a good choice for those who don't want to spend a lot of money on a steam mop.
What we really love about it is the Fresh Scent Disc. Simply insert the fragrance disc into the small pocket on the mop head and enjoy the fresh scent all over your house.
While this model has 3 levels of steam control, perhaps you would like to use it on the lowest level because the other two are inconsistent.
What we like:
Two separate containers
Handheld steam generator
Premium materials
A wide array of attachments
What we didn't like:
Bulky
No digital controls
Last update on 2022-09-10 / Affiliate links / Images from Amazon Product Advertising API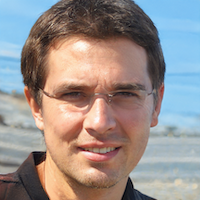 Edwin Roberts
Edwin is a certified design and home interior specialist. He also has extensive personal experience in home improvement and housekeeping.