Whether you're looking for an ideal gift for a member of your family that hates house chores, or you're looking for the perfect vacuum cleaner for your own house – you can never go wrong with an upright vacuum cleaner, thanks to their incredible practicality. Upright vacuum cleaners are a perfect option for people looking for a one-size-fits-all vacuum. From cars to stairs, upright vacuum cleaners are adequately versatile to complete any task thrown at them. Everyone likes a dirt-free atmosphere, and if you're looking to keep your house dirt free at all times, then you need the best upright vacuum.
Upright vacuums are designed to remove debris, pet hair, dirt, and discomfort-causing allergens. Apart from these benefits, they are easy to use and are super-efficient. Despite the several benefits associated with these vacuum cleaners, however, a lot of people find it difficult to choose the best model, as the market is packed with dozens of really good vacuums. Below you will find our TOP list of the best upright vacuums in 2019, based on the test results of a number of models. If you have any questions feel free to ask them in the comments.
Best Upright Vacuums 2019
| | Shark Navigator NV360 | Kenmore Elite 31150 | Dyson Ball Multi Floor 2 | Hoover Power Scrub Elite | Bissell 9595A CleanView |
| --- | --- | --- | --- | --- | --- |
| Weight (lbs) | 13 | 20 | 15.6 | 19 | 25 |
| Cord Length (feet) | 25 | 35 | 31 | 20 | 25 |
| Noise Level (db) | 76 | 78 | 86 | 78 | 83 |
| Bagged or Bagless | Bagless | Bagged | Bagless | Bagless | Bagless |
| HEPA Filter | Yes | Yes | Yes | No | Yes |
| Cleaning Path Width (inches) | 10 | 12.75 | 13.4 | 12 | 12 |
| Warranty | 5 years | 1 year | 5 years | 2 years | 3 years |
| | Check price | Check price | Check price | Check price | Check price |
Upright Vacuum Reviews
Upright vacuums are quite different from regular vacuum cleaners, so you need to be well-informed when buying one. Below are our upright vacuum reviews that we hope will help you make the right choice.
The Shark Navigator Lift-Away NV360 is one of the most versatile vacuum cleaners on the market and it can be used on pretty much any surface. With its extensive varieties of accessories and options, such as a dusting brush, a crevice tool, and a pet brush, you can't argue with the versatility of this vacuum. These accessories enable the unit to be suitable for different tasks, such as cleaning hardwood floors, carpets, and hard-to-reach places.
The Shark Navigator upright vacuum cleaner comes with a HEPA filter that prevents all the dust and allergens in the machine from escaping into the air. Normally, you don't have to clear the dustbin multiple times when cleaning since the bin has a high capacity. Besides, the bin may be detached and emptied easily when you're done with the cleaning. This model actually packs enough to be considered the best bagless upright vacuum cleaner.
Seal technology
This Shark upright vacuum comes with the innovative Anti-Allergen Complete Seal Technology. The technology, alongside the bagless dust cup, traps more than 99.9% of dust and allergens inside the machine and disallow them from escaping into the atmosphere. While this feature might not sound like a big deal to some people, it is actually very useful individuals with allergy issues.
Suction technology
The machine features an innovative cyclonic technology which separates dirt from the air, thereby ensuring dirt doesn't clog the filters. With this, this machine is able to keep its incredible suction power for a long time.
Lightweight
The Shark Navigator Lift-Away combines the incredible power of a high-quality upright vacuum with portability and lightweight, making it suitable for above-floor, tight spaces, and stairs cleaning. By just pushing a button, the Lift-Away technology enables you to clean hard-to-reach regions easily and lift the container away.
Swivel steering
There are lots of awkward vacuums that are nearly impossible to smoothly turn on the market, but the case is totally different with this model from Shark. With the outfitted swivel steering feature, you have total control to maneuver around your electronics and furniture and can even reach beneath them easily.
Upright and Lift-Away Mode
This upright vacuum comes with two modes that can be used depending on the assignment at hand. You can utilize the upright mode for the routine cleaning of your carpets and hard floors and the Lift-Away mode for cleaning hard-to-reach areas.
What we like:
Quick and efficient
Features all necessary attachments
Detachable canister
Lightweight and easy to use
HEPA filtration
What we didn't like:
Cord is shorter compared to other models from Shark
Kenmore Elite 31150

 – Best bagged upright vacuum cleaner
Kenmore is an esteemed brand amongst homeowners and the Kenmore 31150 is enough reason why the brand is so respected. This upright vacuum comes with one of the most powerful motors you'll find on any vacuum cleaner on the market. Featuring a 6-foot long wand produced using telescoping aluminum, this Kenmore upright vacuum is totally premium.
If you have got a pet, this vacuum is especially suitable for you. The 6-foot long wand allows you to easily collect the fur balls left by your pet. The height adjustment, powerful induced motor and a wide variety of accessories make this model the best bagged upright vacuum cleaner.
HEPA-certified filter
The Kenmore 31150 Elite features a HEPA filtration system that prevents dirt and allergens from pulling the air. The filtration system is also effective for elimination odor. If you've got several pets, there will definitely be odors. Getting rid of odors requires a tool as great as the Kenmore 31150 Elite.
Pet hair
Most pet owners find it difficult to eliminate pet hairs from their furniture. Most odor around the house usually comes from pet hair. The Kenmore 31150 Elite features an accessory referred to as the Pet Handi-Mate. The attachment is very handy when it comes to eliminating pet hair from furniture.
Cleaning
Homeowners know the amount of dust and dirt they discover during cleaning. While some areas are visible, some areas are hard to reach. The Kenmore 31150 Elite comes with an extending telescoping wand to clean hard-to-reach areas.
The wand is also suitable for cleaning high areas also. There is a dirt sensor which activates the LED light whenever you leave a spot uncleansed. The light lights up a particular region that requires cleaning.
Performance
With the adjustable suction, Kenmore Power Flow Technology, and powerful dual motor, high, adjustable suction is guaranteed for optimum cleaning. The dual motor system produces 20% more power than traditional Kenmore upright vacuums. The dual HEPA filter delivers 2 layers of filtration and guarantees superior allergen and fine dust removal.
What we like:
Produces strong suction power
Adjustable height
Dirt sensor for effective cleaning
Comes with 3 different attachments
Uses HEPA filtration system
What we didn't like:
Comes with a 1-year warranty only
Dyson Ball Multi Floor 2

– Upright vacuum cleaner with better maneuverability
The Dyson Ball Multi-Floor 2 is a vacuum cleaner that is renowned for its incredible suction power and Dyson Ball Technology. This upright vacuum cleaner is designed to combine maneuverability with incredible cleaning power. With a wide range of basic, yet useful features and additions, this machine was obviously engineered with ease of use in mind.
Suction power
Dyson vacuum cleaners are renowned for their incredible suction power, and there is no exception with the Dyson Ball Multi-Floor 2. With 245 Air Watts of maximum suction power, this upright vacuum is far above the industry average of around 200 Air Watts for upright vacuums in this category. When coupled with the mesmerizing maneuverability it possesses, there aren't many better vacuum cleaners than this model.
Self-adjusting cleaner head
Probably the most remarkable feature of this machine is the cleaner head's ability to sense the kind of floor it is cleaning and adjust performance accordingly. The head basically adjusts its height based on the sort of surface, thereby optimizing cleaning performance without you needing to do anything. This works with a HEPA filter and Radial Root Cyclone technology to get rid of dust and dirt as much as possible from your home.
High-reach wand and attachments
The high-reach wand enables uses to clean hard-to-reach spots that normally might need dusting. In addition, by utilizing a little attachment that attaches onto the wand's head, you can vacuum window skirting, shelves, and a variety of other surfaces. The stair tool is an excellent invention that enables users to vacuum airs more effectively and easily.
The whole machine HEPA filtration
The Dyson upright vacuum cleaner has a "whole machine HEPA filtration" which is particularly useful to individuals suffering from asthma or allergies. While the machine features a HEPA filter already, this is actually more than that. The company has taken a step further to make sure that no air containing dust can escape into the atmosphere. This means that it is a very ideal option for people suffering from allergies, asthma, or other respiratory issues.
Hygienic bin empty system
You can empty out all sorts of dust and debris by just pushing a button and never need to touch the dirt. This is particularly useful for people suffering from asthma or indoor allergies as touching allergens such as dander and dust mites can quickly trigger a reaction. This model is one of the best vacuums for people with allergens.
What we like:
High suction power
High reach wand and attachments included
Whole system HEPA Filtration
Self-Adjusting Cleaner Head
What we didn't like:
A bit heavier than its rivals
Can't be hung for storage
Hoover Power Scrub Elite

– Best upright vacuum for carpets
The Hoover Power Scrub Elite is one of the most popular vacuum cleaners ever, and the reason for its popularity is not far-fetched. It is adequately versatile to clean anywhere, easy to use, and adequately powerful to rival with larger models.
The Hoover upright vacuum cleaner is a capable unit with a lot of convenience features. While it is one of the cheapest options on the market, its powerful enough to handle numerous rooms of carpeting. Besides, it's high effectiveness means it can handle homes with pets fur.
SpinScrub Technology
The Hoover Power Scrub Elite cleaner comes with the SpinScrub technology. The brushes revolve in a counter-rotating 360 degrees to clean out the most difficult pet and high-traffic discolorations rooted in the carpet. This machine has a top-notch level of deep cleaning.
Superior cleaning performance
The Hoover Power Scrub Elite Cleaner is rated very highly when it comes to cleaning efficiency. Regardless of whether it was a mishap, a pet accident, juice or coffee spots, the integrated SpinScrub innovation has been designed to work wonders. Due to its remarkable cleaning efficiency, this upright vacuum has been rated as one of the leading cleaners on the market.
Lightweight
The Hoover Power Scrub Elite Cleaner is also compact and lightweight for its category, which makes it easy to maneuver and store away. Weighing less than 19 pounds, this vacuum cleaner is probably the lightest unit you will find in the category of deep carpet vacuum cleaners.
Upholstery/stair attachments
The Hoover Power Scrub Elite Cleaner also comes with lots of attachments such as a stair tool, a hand tool, a crevice tool, and upholstery tool, so that you can utilize it on any surface or furniture around your house. In addition to that, the hand tool makes use of the similar type of SpinScrub brushes used by the machine itself, making cleaning up much more effective and easier since they usually clean with a double-motion rather than the unidirectional movement often found in other models.
What we like:
Quickly sucks up water for quick drying time
Revolving brushes for easy and effective scrubbing
Includes many accessories
Easy tank emptying and refill system
Many handles for easy carrying
What we didn't like:
Smaller sized capability
No many brush speeds
Bissell 9595A CleanView

– Top-rated and cheap upright vacuum cleaner
The Bissell 9595A CleanView Bagless Vacuum is a powerful vacuum that provides excellent results at a very cheap price point. Featuring Bissell's innovative OnePass technology, which combines an adjustable brush system with cyclonic suction, to clean up pet hair, dust, and dirt from every kind of surface.
The Bissell upright vacuum comes with a huge footprint, making it easy for you to clean up a big carpet within a few minutes. If you are tired of repeatedly going over a spot whilst trying to clean visible dirt, you will like the thorough cleaning of the CleanView that is achieved in only a pass, thereby saving you time and effort.
OnePass Technology
The Bissell CleanView comes with an incredible level of suction power and brushes, making it very easy to clean any surface. To guarantee a non-stop supply of suction power, the manufacturers chose to adopt a cyclonic system in the design of this unit. The OnePass technology helps the cleaner to clean and suck up pretty much any dirt or dust that is left on the floor.
Turbo brush tool
Of course, offices and households always contain fragile surfaces and objects that require to be cleaned with lots of caution. Fragile surfaces such as stairs, upholstery, and furniture can be cleaned easily with the Bissell CleanView Upright Vacuum without damaging anything. The turbo brush doesn't work on these surfaces aggressively, yet it'll clean them without any flaws.
Multi-Cyclonic System
The Bissell 9595A CleanView Bagless Vacuum comes with a multi-cyclonic system which enables it to separate the dirt and debris. By doing this, the filter of your vacuum cleaner will stay clean and last longer. This feature is also one of the most remarkable things about this vacuum, and actually one of the features that made it popular.
Extension Wand
The vacuum cleaner also comes with an extension wand which is useful when cleaning hard-to-reach areas. This tool can work alone or with an attached accessory such as a dusting brush, turbo brush, or crevice tool. You can clean the ceiling, ceiling fans, baseboards, and walls with this extension want without hurting your back.
Easy to empty dirt bin
Since this unit is a bagless vacuum cleaner, it features a dirt bin. The dirt bin included is fairly large and you can easily open it from the bottom. Also, the dirt bin is easy to clean and doesn't require any professional skills. The dirt bin has a capacity of 2.2 liters, which is great as it allows you to store more debris and dirt.
Lightweight design
The Bissell 9595A CleanView Bagless Vacuum has a lightweight design. It has a handle at the top, which allows you to easily carry the unit downstairs or upstairs. Measuring 14.6 x 10.8 x 31.5 inches and weighing just 15 pounds, this vacuum cleaner is indeed very lightweight.
What we like:
Quiet operation
Comes with a 2-year warranty.
Easy-empty dirt tank.
Multi-level filtration to lessen allergens.
Washable foam filter
A lot of suction power
What we didn't like:
Doesn't have a swivel head bar action.
Quite big
Our Pick
Shark Navigator Professional upright vacuum has long been the hallmark of the Shark brand and, in our opinion, it is the best upright vacuum 2019.
Along with a high suction power and a large dustbin, Shark Navigator NV360 has sufficient versatility. The detachable canister makes this vacuum cleaner easily portable and allows you to clean both the stairs and the furniture. The 5.5-inch crevice tool will not leave dust even in the most hidden places.
Our tests have shown that Shark Navigator NV360 also does an excellent job with pet hair. And HEPA filtration is an important feature, especially for people with allergies.
Given all this, today the Shark Navigator NV360 is deservedly one of the top-rated upright vacuums.
Things to Consider When Buying an Upright Vacuum
Upright vacuums are complicated machines, and the last thing you want to do is going ahead to buy one without knowing what to look at. If you don't want to end up with a useless purchase, below are some important factors you need to consider before buying an upright vacuum.
You need to choose between a bagless or a bagged vacuum cleaner. The former is the most popular option as they allow you to see when the container is full and are usually easy to empty. On the other hand, bagged vacuum cleaners tend to offer a fast and hygienic emptying process. If you or a member of your family is very allergic to dust, you should opt for the bagged option.
Power suction is a very important consideration for vacuum cleaners, and there is no exception with upright vacuums. Every great upright vacuum offers a spectacular performance that will leave the floors of your home or office spotless. Also, when your vacuum cleaner has a powerful suction, you will spend less time and effort on cleaning. If you have got pets around the house, you're surely going to choose a model with powerful suction.
The canister's dust capacity is also a key criteria to look at. The larger the canister, the more dirt, and debris you'll be able to pick up, which means there is no need for you to empty it often. Smaller canisters simply mean more regular emptying, which can be frustrating as well as time-consuming. Some models tend to lose suction power as they begin to become full, which is especially bad news if your vacuum has a small capacity.
While there are some models that are considerably lightweight, upright vacuums are actually not the most lightweight vacuums on the market. If you are worried about the weight of your potential vacuum cleaner, ensure you look closely at the unit's weight before making your purchase.
If you have pets or a member of your family has allergies, you have to consider the filtration system of the vacuum cleaner. The HEPA filter is the best and most popular filtration system and is especially ideal for asthma, allergies, and pet danger. The HEPA filtration system captures the allergies and relieves you of symptoms. While there are other effective filtration systems, HEPA is surely the best because of its very high standards.
You might also like
---
More from Cleaning
---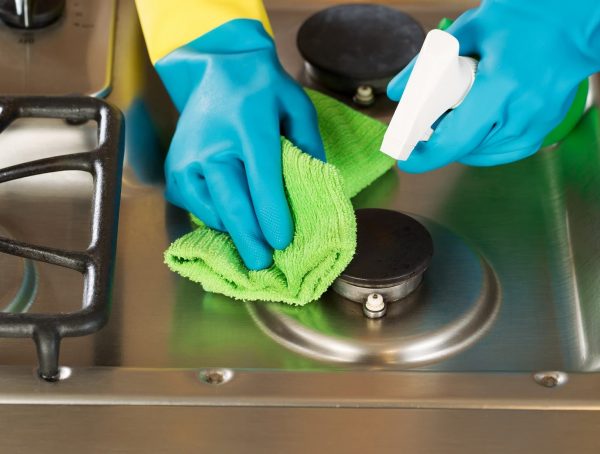 5
Cleaning your stovetop can be a burdensome task.  The more often you do the "small clean" on your stovetop, the less often you'll have to …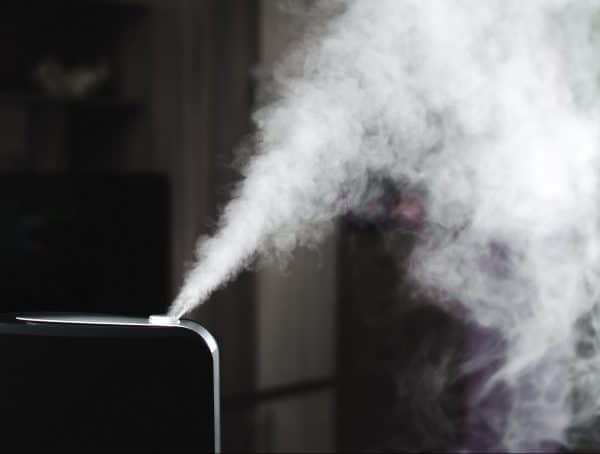 5
In this era we live in, humidifiers have taken over from fireplaces in the home. The stresses of chopping wood, …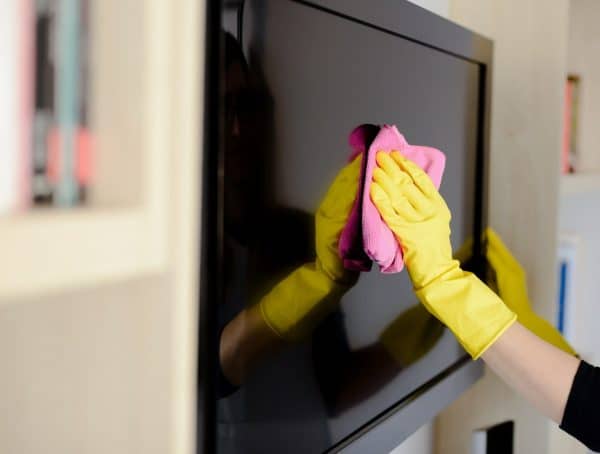 7
Plasma, LED and LCD TV screen are extremely delicate. They are continuously exposed to dirtiness, dust, fingerprint smudges and many …