Shark APEX is the best upright vacuum in 2021. It offers strong suction power, great cleaning capabilities, convenience in terms of operation and has a very sturdier and durable body. Read below for detailed reviews.
BEST CHOICE
Sale

SHARK APEX
Never Lose Suction technology
Extra-large dust canister
6 On-board attachments
30-foot power cord, plus an 8.5-foot hose
Effective on all floors
Honestly speaking, most of us hate vacuuming. As a matter of fact, this household chore is one of the most tedious activities ever. But, what if we told you that vacuuming can become an enjoyable activity?! Yes, it's possible! But, you'll need the right tools.
Our carpets typically contain an enormous amount of bacteria, dirt, and pet hair. That is why our overview of the 7 best upright vacuums can provide you with sufficient ammunition to obliterate all those allergens once and for all.
So, without wasting any more of your time, let's get down to our upright vacuum reviews.
Best upright vacuum cleaners in 2021
| Preview | Product name | Type | Weight (pounds) | HEPA Filter | Cord length (feet) | Warranty | More information |
| --- | --- | --- | --- | --- | --- | --- | --- |
| | Shark APEX | Bagless | 16 | Yes | 30 | 7 years | |
| | Kenmore Elite 31150 | Bagged | 20 | Yes | 35 | 1 year | |
| | Dyson Ball Multi Floor 2 | Bagless | 15.6 | Yes | 31 | 5 years | |
| | Hoover Power Scrub Elite | Bagless | 19 | No | 20 | 2 years | |
| | Bissell 9595A CleanView | Bagless | 25 | Yes | 25 | 3 years | |
| | Bissell 1986 2X Revolution Pet Pro | Bagless | 20 | No | 25 | 5 years | |
| | Oreck Commercial XL | Bagged | 8.2 | No | 35 | 1 year | |
Upright vacuum reviews
Shark APEX

– Best overall

Sale

SHARK APEX
KEY FEATURES
Never Lose Suction technology
Extra Large dust canister
6 On-board attachments
30-foot power cord, plus an 8.5-foot hose
Effective on all floors
The first vacuum in our upright vacuum reviews comes from SharkNinja. As it seems, their model named Apex is one apex predator. It's not only about the fact that this particular Shark bites, but that it bites hard. All the bacteria, grime, and dust in your home stand no chance against the Apex. Here is why.
Shark DuoClean technology
Powered by 1350W, Shark Apex is one of the most powerful vacuums on our list of top-rated upright vacuums. But, there is more than meets the eye with this refined electronic device. For instance, the Shark vacuum comes equipped with an innovative feature named the DuoClean. According to the manufacturer, this system allows better cleaning of different surfaces. Dual brush roll technology provides better agitation of both fine and large dust.
Zero-M technology
Another important feature of the Apex is the so-called Zero M technology. Just like real-life sharks are equipped with a range of sharp teeth, this model also features a plethora of innovative and convenient solutions. For example, the Zero-M system provides continuous hair removal. Zero-M is a proactive technology, which means that there will be no long hair wrapped around the brush rolls.
Design characteristics
In terms of the design, Shark Apex is a typical Shark upright vacuum cleaner. It was built from premium materials, which increases the appeal of the device. The overall height of the vacuum is 46 inches. But, unlike the Shark Navigator upright vacuum, this model is a versatile and impressive electric vacuum. It comes with a 30-foot cord, a thick and sturdy cable capable of withstanding massive wear and tear.
It is a bagless vacuum cleaner. As a matter of fact, it could be said that this device certainly among the best bagless upright vacuums out there. A bunch of small details contributes to this epithet. For example, the darkened plastic on the containers provides Shark Apex with a mysterious and edgy aesthetic appeal.
LED headlights
As we all know, dust mites and grime are invisible to the human eye. That is why sophisticated sensors and computer algorithms can help with finding unwanted visitors in our home. This upright vacuum features a set of high-performing LED headlights. The lamps work in combination with a top-notch sensor.
Every time the sensor detects debris or dirt in a certain area on the carpet, a flash of lights from the lamps will illuminate the locations. That is why LED lights are an important element of the Shark Apex.
Other noteworthy features
Shark Apex is a great choice for people suffering from allergic reactions. This upright vacuum is in compliance with the HEPA standard. As many as three different filters prevent dirt, grime, and pollen from coming back out into your living spaces. Most of these filters are reusable. Just wash them in clean water and allow some time for the filters to dry out.
Active glide technology helps Shark vacuum move like a real shark between your furniture. Also, swivel steering improves the maneuverability to the highest possible level. Similarly, controls on the handle are ergonomic and convenient.
What we like:
DuoClean Technology
Non-stop removal of hair
Set of accessories
7-year warranty
What we didn't like:
Kenmore Elite 31150

 – Best bagged upright vacuum cleaner

KENMORE ELITE 31150
KEY FEATURES
Powerful inducer motor
HEPA filtration
Telescoping wand
5 position height adjustment
Pet handi-mate tool, combo dust and crevice tool
The second entry on our list goes to the well-known manufacturer of top-rated upright vacuums – Kenmore. In line with their reputation, Kenmore produced another high-quality model – the Elite 31150. As a matter of fact, this might be the best bagged upright vacuum on the market. But first, let's examine the device in more detail.
More suction power
Kenmore Elite 31150 is an upright vacuum capable of collecting all sorts of debris in your home. Also, it can easily operate on all surfaces. One of the primary reasons for this efficiency comes from Induced motor technology. What this means is that 3 separate motors provide this device with 20% more air power than the average model on the market. The motorized brush lets you grab dust and dirt in a hassle-free manner. The total power of this Kenmore upright vacuum is 12 amps, which is slightly above the industry standard.
Flexibility
Due to its flexibility, Kenmore Elite 31150 is your 'go-to' option if you are searching for the best upright vacuum for hardwood floor. As many as 5 levels of height adjustment are available with this vacuum. In essence, these levels allow you to lower or raise the head of the vacuum, depending on the surface you want to clean. Also, Kenmore upright vacuum features soft bristles, which do not damage the hardwood floor.
Bagged design
As we already mentioned, Kenmore Elite 31150 is a bagged vacuum. Even though some people are criticizing this type of cleaners, a lot of experts are emphasizing the benefits of using bags for the disposal of allergens and bacteria. Exactly for that reason, this model is a good choice for people who suffer from allergic reactions. Elite 31150 is one of the best bagged upright vacuums because it was AAFA certified (Asthma and Allergy Foundation of America). Needless to say, three HEPA filters are working their magic on this upright vacuum.
Other important features
Kenmore 31150 comes with a Pet Hand-Mate tool, allowing you to collect pet hair in a breeze. On top of that, a couple of other accessories will arrive at your address together with the vacuum. For instance, a convenient crevice tool can help with reaching tight spaces.
The cord length of 35 feet allows users to cover large ground without unplugging the device every so often. Similarly, a wide cleaning path of 14" decreases the number of strokes you need to make to go over a certain area. For easier maneuverability, Kenmore incorporated the self-propulsion system into the Elite 31150 model. Also, this device features an Infrared Dirt Sensor, together with a set of powerful LED lights. By using this technology, you will never miss a spot when trying to remove all the nasty grime, dust, or bacteria from your home.
What we like:
Wide cleaning path
Strong suction power
Low noise level
Height adjustment
What we didn't like:
Heavy (21 lbs)
No swivel head
Dyson Ball Multi Floor 2

– Bagless upright vacuum with better maneuverability
Sale

DYSON BALL MULTI FLOOR 2
KEY FEATURES
Ball Technology
Radial Root Cyclone
HEPA Filter
245 AW Suction
2 Extra Tools included
Another renowned name in the world of vacuum cleaners is Dyson. Their models are well-known for their durability and compact design. The same goes for Dyson Ball Multi Floor 2. As a matter of fact, this is the second edition of their upright vacuum cleaner. So, let's take a look at the features of the upgraded version.
Superior suction power
As we all know, the suction power is one of the main characteristics of a vacuum cleaner. That is why the guys over at Dyson always invest a lot of effort into creating powerful electric machines. The users who decide to invest in this model will receive a device with unrivaled suction power.
Filtration technology
Clean air is the end-goal of the entire vacuuming process. The most powerful vacuum cleaner can remove allergens, pollen, and other fine particles from the air in your home. But, if the vacuum does not use modern filters, the air will stay polluted and full of bacteria.
That is why Dyson upright vacuum features a radial root cyclone technology.  Centrifugal forces within this system eliminate all small particles, up to .003 microns. Not to mention the fact that HEPA filtration technology improves Dyson's marks for clean air quality. Asthma and Allergy friendly vacuums are the norm in today's world. That is why Dyson upright vacuum cleaners use the most advanced filtration technologies out there.
Maneuverability
Once we take a look at the maneuverability of the Dyson Ball Multi Floor 2, it is easy to understand why this device is the best Dyson vacuum cleaner on the market. The revolutionary ball technology allows this upright vacuum to 'turn on a dime'. Quick changes in direction are especially valuable in tight corridors and congested spaces. A poly-carbonate sphere significantly improves the mobility of this device. On top of all that, it provides a Dyson vacuum with a futuristic and extravagant design.
Aesthetics and functionality
Speaking of the design, this particular Dyson upright vacuum features an active base plate. In other words, it comes with a self-adjusting cleaner head. The head provides a cleaning path of 12". But, every Dyson vacuum review will put an emphasis on the weight of this model, and we have to do the same. With only 15,5 lbs, Dyson Ball Multi Floor 2 succeeds in being lighter than its predecessor. Even more, this vacuum cleaner is one of the lightest models in the current market.
Accessories
As per tradition, vacuum manufacturers include a bunch of accessories into the package when sending out their main products. For instance, the Dyson vacuum cleaner comes with a dusting brush, a crevice tool, and an upholstery tool. These gadgets and gimmicks can improve the reach of the device. By using the flexible wand, Dyson's reach can extend up to 40 feet!
What we like:
Lightweight
Maneuverability
What we didn't like:
Noisy
No lift-away dust bin
Hoover Power Scrub Elite

– Best vacuum for carpets
Sale

HOOVER POWER SCRUB ELITE
KEY FEATURES
Deep Clean Mode
Quick Clean Mode
Antimicrobial SpinScrub Brush System
Rinse Mode
New Fresh Linen clean scent
100% Biodegradable & Non-Toxic
The following entry on our list belongs to the category of the so-called carpet cleaners. But, Hoover Power Scrub Elite shares a lot of characteristics with the upright vacuum cleaners out there. Here are the most important traits of this model.
Cleaning modes
Being a carpet cleaner, Hoover Power Scrub Elite has the ability to release water onto the carpet. An ergonomic trigger on the handle allows you to regulate the release of water, which is often mixed with a cleaning solution.
Furthermore, this particular Hoover upright vacuum cleaner has two distinct cleaning modes – the Deep Clean and the Quick Clean mode. As the name suggests, the Deep Clean agitates the carpet and provides thorough cleaning. On the other hand, Quick Clean relies on the HeatForce feature to blow hot air onto the area, drying the carpet in under 45 minutes. These efficient cleaning modes make this model an ideal candidate for being the best upright vacuum for carpets.
Wash/Rinse mode
If you thought we were done with cleaning modes of this device, you were wrong. Another option you can set up when working with the Hoover Power Scrub Elite is the Wash/Rinse mode. The dial on the cleaning head allows you to easily adjust the system. The Wash mode will saturate the carpet with the mix of the solution and clean water. After that, the users can switch to the Rinse mode and the brushes will remove all residue from the carpet.
Water tanks
Normally, our Hoover vacuum review has to mention the impressive water capacity of this device. In fact, Hoover Power Scrub Elite features two separate tanks. In total – 1.25 gallons of water can be placed in the tanks. With such a large capacity, the users can clean their home without stopping for a refill. Also, this Hoover upright vacuum cleaner features automatic detergent mixing. You just need to pour the cleaning solution in one compartment and clean water in the other. The machine will do the rest.
Additional elements
Typically, Hoover Power Scrub Elite comes in a bundle together with a non-toxic cleaning solution. By using this sample bottle, the users can see how effective this device really is. Also, there are certain accessories that come together with Hoover's cleaner. For example, a convenient 2-in-1 pet tool allows you to remove all pet hair from the premises. Similarly, an upholstery tool and a stair tool will arrive at your doorstep together with the Hoover Power Scrub Elite.
With the cleaning path of 12" and weight of 18,5 lbs, this model is a highly powerful carpet cleaner. A set of as many as 5 brushes at the bottom of the cleaning head will leave the carpets as clean as ever once you go over them with this model from Hoover.
What we like:
Various cleaning modes
Large water capacity
Detergent mixing
What we didn't like:
Reportedly, water can be leaking at the back
Bissell 9595A CleanView

– Top-rated and cheap upright vacuum cleaner

BISSELL 9595A CLEANVIEW
KEY FEATURES
Innovative brush design
Multi-cyclonic filtration system
Cyclonic cleaning system
Turbo brush tool
Easy to empty dirt tank
Bissell 9595A CleanView certainly deserves a place on the TOP list. Even more, this could well be one of the best bagless upright vacuums you could find. Let's check why is that the case.
Brush design
Since 9595A CleanView is the best Bissell vacuum out there, it's no wonder that they packed it with features. One such example is the innovative brush design. What we mean by this is the fact that the brush of this model can rotate down into the carpet. The customizable brush has 5 levels of height. You can change the settings by turning a dial on the head of the vacuum.
OnePass technology
Another innovative feature of this Bissell upright vacuum is the so-called OnePass technology. In essence, this system combines the characteristics of the brush roll and a wide cleaning path of the head. By the way, the cleaning path of Bissell 9595A CleanView is 12", which is average in today's market. Also, this device is considered to be the best upright vacuum for pet hair because it comes equipped with a suction control feature.
Filtration system
In the never-ending battle against pollen, allergens, and all sorts of bacteria, a good filtration system is a must. Vacuum cleaners without good-quality filters have no place in your home. That is why Bissell equipped its flagship model with a cyclonic cleaning system. Plus, there is multi-level filtration incorporated. A washable foam filter works together with a reusable post-motor filter. All in all, Bissell 9595A CleanView provides excellent protection against dust and dirt.
General characteristics
A translucent 2,2-lit water tank is an important element of the Bissell upright vacuum. Even better, you can easily detach this large tank, if need be. However, the most convenient characteristic of this budget upright vacuum is the weight of the device. By weighing only 15 lbs, this vacuum cleaner can be easily transported to different areas of your home. Not that you will be in need of this portability often since the device comes with a 25-foot cable. In addition to that, there is a 6-foot hose and a couple of smaller accessories and extensions as well.
What we like:
Budget-friendly
Suction control
Lightweight
What we didn't like:
No swivel
Not suitable for hard floors
Bissell ProHeat 2X Revolution Pet Pro

– Best vacuum cleaner for pet hair and upholstery
Sale

BISSELL PROHEAT 2X REVOLUTION PET PRO
KEY FEATURES
Dual DirtLifter Power Brush
2-in-1 Pet Upholstery Tool
Separate Clean and Dirty Water Tanks
EZ Clean Brush Roll Cover
Antibacterial Cleaning Formula
One of our best choice when it comes to pet stain and hair cleaning, as well as other general cleanings, is none other than the Bissel ProHeat Revolution, 1986. It's reliable, versatile and the most powerful vacuum cleaner for pet hair and pet stain removal.
Deep cleaning mode
As we mentioned earlier, this model is quite versatile and one of the areas that it does so well is deep cleaning. It's equipped with power brushes that have stiff bristles which dig deep into carpet fibers and then ultimately loosen and remove embedded dirt and stains.
Your carpet might take a bit longer to dry though since the unit utilizes more water and cleaning solution while in this mode. Nonetheless, you will get the best results on almost all types of carpets from thick to the thin pile.  In short, if you will be deep cleaning your carpet on a regular basis, then you will certainly love this feature.
Express cleaning mode
The Express cleaning mode of this Bissel vacuum really transforms the whole process of carpet cleaning from a time-consuming task to something that you can do in just a matter of minutes.
It's a spray adjustment switch designed to dump less water and cleaning solution on a carpet or rug, thereby, allowing it to dry much faster. It's totally designed for light jobs and your carpet can even dry in less than an hour.
HeatWave technology
The built-in heater is another noteworthy feature in this Bissel unit. It's pretty effective at maintaining the water temperature throughout the entire cleaning process. Combined with the power brushes, you are sure to get amazing results once you are done with the cleaning.
Pet hair and upholstery cleaning
Removing pet hair, stains and dirt from upholsteries is an area where this vacuum equally performs very well. It features an innovative, solidly built 2-in-1 pet tool that can work in either dry or wet mode.
It's quite an efficient tool as it allows you to get rid of all pet hair then switch to wet mode where you can deal with tough stains. The unit utilizes an onboard pre-treater that effectively dislodges spots and stains from the upholstery.
Easy to use
Using this machine won't present any challenge too. The 8 ft. hose is sturdy and long enough to make it super easy to clean hard-to-reach areas like staircases.
The main brush offers 11 inches cleaning path which is relatively large and allows you to cover a wide area a little bit quicker than most other similar units.
The vacuum moves smoothly and it's somewhat light weighing only 20 pounds. It's easily maneuverable with a nice low profile that can get under furniture so that you can cover every corner of the house.
Water tank capacity
The Bissell Pet Pro 1986 has a one-gallon clean water tank which is not much but it can last you through a single cleaning session before refilling. The dirty water is also not that big.
However, it has an interesting outlet that allows the dirty water to pour out easily making dumping even more convenient. The unit also features an EZ clean brush roll cover that gives you full access to the brushes for easy cleaning and maintenance.
Generally, from this Bissell vacuum review, you can tell that there's very little to hate about this model. It's well made from top to bottom and delivers outstanding results whether it's carpet or pet stain cleaning.
What we like:
Multiple cleaning tools with various cleaning modes
Decent water tank capacity
Easy to use and to maneuver
Easy to clean and to empty the dirty water tank
What we didn't like:
Most materials are plastic
A bit noisy
Oreck Commercial XL

– Commercial upright vacuum cleaner
Sale

ORECK COMMERCIAL XL
KEY FEATURES
6500 rpm High-Speed Brush Roll
2 Side Edge Brushes
Non-marring bumper
Disposable dust bag
Helping hand handle
The Oreck Commercial XL is an upright vacuum cleaner designed to offer power and commercial-grade performance at an inexpensive price tag. It's a solidly built unit ideal for home, office and even professional cleaning.
Effective brush roll
The motorized brush roll is one of the things that makes this Oreck upright vacuum very effective when it comes to cleaning.
The brush roll which is the main cleaning head features double helix brushes with stiff bristles that whirl at 6,500 rpm. It's a powerful brush head that can dig deep into the carpet fibers and dislodge all embedded dirt and debris as well as pet hair.
Besides the Hoover Power Scrub Elite, this is yet another best vacuum cleaner for carpets. The brush roll is optimized for low- to medium-pile carpets and will also do well on other hard floors. It might not be quite effective in high-pile carpets or thick rugs as moving it around on these surfaces can be challenging.
Side edge brushes
While it doesn't come with a crevice tool, the Oreck Commercial XL is equipped with reliable side edge brushes. They can get right into the corners, along baseboards and anywhere else where the wall meets the floor for effective and easy cleaning.
The low profile design of the unit is also a big plus. It's made such that it can go flat including the handle, thereby letting you reach those tight spots and clean comfortably under any furniture.
There are thick bumpers on the sides too which are a useful addition that goes a long way to protect your walls and furniture from scratches, especially when you are cleaning in a hurry.
Flexibility
Oreck has made switching from one floor to another pretty easy by incorporating an automatic floor adjustment feature into this model.  It allows you to traverse quickly and smoothly between different floor types without altering the manual settings.
The power cord is relatively long measuring 35 ft long. Combined with the 12-inch wide cleaning path offered by the brush roll, you will be able to cover a large area faster without having to frequently change power outlets.
Strong suction power
If you are looking for a vacuum cleaner with the best suction capability, then the Oreck XL Commercial will certainly not disappoint you either. It's powered with a 4 amps motor that delivers plenty of suction. It's quite powerful capable of sucking up not only dust but also dirt and debris on carpet or any hard surfaces.
Bagged design
This unit utilizes a disposable vacuum bag for collecting and storing dust and dirt. It's decently sized with a capacity to hold up to 2.75 gallons which can last 2 to 5 cleaning sessions.
However, the best part is that it's a top-fill design and as such unloading the full bag and putting a new one is really easy. Moreover, the bag is completely sealed and it even seals up automatically when removing it, so there's no mess or dirt escaping when changing the bags.
Other important features
The Helping Hand handle is another commendable feature we noted in this Oreck vacuum review and one that lacks in most other vacuum cleaners.
It's designed to reduce fatigue allowing you to comfortably operate the unit without having to twist and turn the hand to maneuver the unit. The vacuum itself is extremely light weighing only 8.2 pounds and the power button is conveniently located right at the handle.
What we like:
Effective main cleaning brush
Strong suction power
Ergonomic design and handling
Easy to change bags
What we didn't like:
Quite noisy
Can't turn off or adjust brush roll
No extra attachments
Things to consider when buying an upright vacuum
Even though our upright vacuum reviews have provided you with a comprehensive selection, we want to give you more information on how to choose an upright vacuum for your needs. In the end, no one wants to waste away their hard-earned funds on a poorly constructed device.
With that in mind, here is what you need to pay attention to when searching for a top-rated upright vacuum.
Power
One of the essential elements of any vacuum is its suction power. Many people confuse suction power with power consumption. The number you see on the back of your device is power consumption. Manufacturers do not indicate suction power as it cannot be measured. Yes, the suction power directly depends on the power consumption, but it can be significantly influenced by the fullness of the dust bin, the operating mode of the vacuum cleaner and other factors.
Bagged or bagless?
When it comes to the design, two types of vacuum cleaners are dominating the current market. If you go for the bagged upright vacuum, you will receive a hygiene-boosting device. In other words, these vacuums are suitable for people suffering from allergies. The reason for this is that all the dust mite and debris gets trapped in the bag for as long as you are using the bag.
On the other hand, the best bagless upright vacuums are convenient and easy to use. Typically, they feature high-capacity plastic containers. These reusable tanks are often transparent, which boosts the usability and functionality of such vacuums.
Filtration
The need for efficient filtration cannot be stressed enough. HEPA (High-Efficiency Particulate Air Filter) technology is an industry-standard. Don't waste your time with a vacuum that does not support this system. Simple as that.
As we all know, asthma and allergic reactions are a common problem. More and more people are suffering from these issues, and the only way to prevent these symptoms is to comply with strict requirements and standards.
Attachments
Since the suction power of a vacuum is needed in all areas of our home, including tight spaces and elevated surfaces, a plethora of accessories are available. These tools provide additional flexibility and can extend the reach of a vacuum.
For example, a pet-brush can help remove pet hair in a hassle-free manner. Similar tools can provide better access to stairs or top corners of your walls. A crevice tool, as well as an upholstery tool often accompanies the vacuum. In the end, users should opt for the vacuum cleaner with the widest array of options and accessories. You never know when you will need one of them. Better be safe than sorry.
Final thoughts
From this comprehensive review, you can tell that all the models we've included in our list are some of the best units you can find on the market. They are well built, powerful and can deliver great results on different kinds of flooring.
However, if we have to settle on a particular model as our top pick, then it has to be the Shark Apex. It's simply the best upright vacuum cleaner in all aspects.
Shark Apex is extremely versatile equipped with 6 different cleaning attachments. It's an all-rounder that guarantees nothing else but value for money.
All in all, our list above gives you the best options out there. Nonetheless, we recommend taking your individual needs into consideration in addition to our suggestions so that you are in a better position to select the perfect model that will address all your needs.
Last update on 2023-01-21 / Affiliate links / Images from Amazon Product Advertising API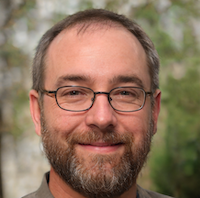 Jim Powell
Jim is our staff editor and writer. He has a degree in engineering. His hobbies are radio engineering and new technologies about which he has been writing for more than 7 years.