Having studied the many models available on the market, we have chosen Bissell Symphony as the best vacuum for tile floors. Below you will find an overview of 7 noteworthy vacuum cleaners and a buying guide.
BEST CHOICE
Sale

BISSELL SYMPHONY
Dual function – cyclonic vacuum and steam cleaner
The handle can be adjusted by five levels
A 25-foot power cable
Scent disks
Dry dirt tank technology
Water tank capacity of 380ml
Regardless of our busy schedules, we need to dedicate some periods to clean our homes. Ever since the vacuum cleaners have been invented, one can achieve a 99-per cent clean home, all within a short period of time. Truly, the floors of a home are very susceptible to being dirty, therefore, the tile floor vacuum will be our focus here.
No one wishes to keep spending on a vacuum cleaner, hence, it is ideal to invest in quality and effective gadgets. The idea behind this article is to help you find the best vacuum for tile floors, all in a bid to help you make the right choice which suits your preference and even your home.
Best vacuums for tile floors
| Preview | Product name | Type | Cleaner Head | Tools Included | Bin Size | Warranty | More information |
| --- | --- | --- | --- | --- | --- | --- | --- |
| | BISSELL Symphony | Upright Vacuum and Steam Mop | 11 inches | Microfiber pads, Steam-boost tray | 1.1 liter | 2 | |
| | Hoover SH20030 | Stick vacuum | 11 inches | None | 0.9 litre | 2 | |
| | Dyson Cyclone V10 Absolute | Stick vacuum | 11 inches | Crevice tool, dusting brush, motorized tool | 0.77 liter | 2 | |
| | Shark ION F80 | Stick vacuum | 8.6 inches | Crevice tool, upholstery tool | 0.33 liters | 7 | |
| | Miele Complete C2 | Canister vacuum | 12 inches | Upholstery tool, dusting brush, and crevice tool | 4.5 liters | 1 | |
| | Bissell PowerFresh Lift-Off Pet Steamer | Steam mop and Steamer | 13 inches | Comes with many tools | 1.2 liter | 2 | |
| | Oreck Commercial ORB550MC | Orbiter floor machine | 13 inches | Pads, Brushes, Bonnet and Sand Screen | 0.60 liter | 1 | |
BISSELL Symphony

– Best steam vacuum for tile floors
Sale

BISSELL SYMPHONY
KEY FEATURES
Dual function – cyclonic vacuum and steam cleaner
The handle can be adjusted by five levels
A 25-foot power cable
Scent disks
Dry dirt tank technology
Water tank capacity of 380ml
It's a perfect weekend and you need to get your tile floors sparklingly clean before your friends come visiting. Unfortunately, you do not know how to achieve that. Well, the Bissell Symphony comes to the rescue. It is a dual-purpose device capable of functioning as a steam or vacuum cleaner. While being an impressive vacuum cleaner, it can also be said to be the best steamer for tile floors. Apart from cleaning your tiles, it helps your remove bacteria from your tile floors whilst supply fragrance to your home. It comes with digital controls and a 5-level adjustment handle. It comes with a warranty of two years. Check out our review of the Bissell Symphony below.
5-level adjustable handle
This feature helps to understand that the Bissell brand really concerns itself with its consumer experience. The adjustable handle can be adjusted to up to five levels to suit the height of the user, especially those shorter or taller than average.
Dry dirt tank technology
In a bid to keep moisture out of the dirt tank, the manufacturer equipped the machine with an impressive technology that ensures that the tank is dry. This way, you won't have the waste sticking on the dirt tank.
What we like:
The machine can be used by a large range of heights, thanks to its 5-level adjustable handle.
It provides more versatility. With the machine, you can steam or vacuum clean separately or at the same time.
It is easy to remove the microfiber mop pads simply by using the release function. Also, its accessories are washable.
It comes with scent discs to give your home a pleasant fragrance.
With the dry tank technology, the dirt tank can be kept free from moisture.
What we didn't like:
The water tank is difficult to empty because it cannot be separated from the machine.
The dust bin and water tank are small.
Weighing about 10 pounds, it is quite difficult to handle and maneuver. Its handling is further compounded due to the absence of the swivel mechanism.
Hoover Linx SH20030

– Powerful stick vacuum for tile floors

HOOVER LINX
KEY FEATURES
A 20-foot long power cable
Comes with a washable filter
Weighs about 8 pounds
Reclining handle
Non-bagged – comes with a bottom discharge dirt cup
Although your first impression about this device might confuse you, the Hoover Linx vacuum is a powerful device. Do not be surprised if it performs excellently well on tile floors, posing as the best vacuum for tile floors. The tile floor vacuum comes with a cyclonic technology and a 20-foot long cord while being budget-friendly. It is compact, lightweight and can be handled comfortably. However, it doesn't come with any accessory or a port for attaching any. Learn more about the device in the review below.
Reclining handle
The device doesn't come with any hose to reach under furniture but it is fitted with a similar function, the reclining handle.  The handle is capable of reaching extremely low angles, allowing you to access almost all your furniture. Together with the flat base profile, cleaning efficiency and working comfort is increased.
Cyclonic technology
The cyclonic technology, in recent times, has become more popular. It appears more effective in removing dirt and allergens from the air. In addition, vacuum cleaners with this technology are known for high suction power. The technology also helps to prevent dirt from accumulating on the filter. In the long run, it also saves costs due to less need for servicing.
What we like:
The reclining handle, together with the flat cleaning base, the feature is fascinating as it allows you to reach under furniture effortlessly.
Weighing less than 8 pounds, it is fairly lightweight. Consequently, it can be maneuvered, carried and handled easily.
When compared to its rivals, it is fairly inexpensive.
It can remove pet hairs easily.
It uses cyclonic technology.
What we didn't like:
The cord is too short, hence, it is ideal for small rooms. Furthermore, it doesn't come with a cord rewind function.
It doesn't come with tools and enhancements, therefore, areas such as corners, crevices, and above the floor may be inaccessible.
The dirt container is small.
Dyson Cyclone V10 Absolute

– Best lightweight cordless vacuum stick

Sale

DYSON CYCLONE V10 ABSOLUTE
KEY FEATURES
A very powerful motor
Battery-powered
Adaptable to a hand vacuum
Weighs approximately 6 pounds
"Point & shoot" bin
The Dyson Cyclone V10 Absolute is one of the lightest on this list, contrariwise, it poses to have the highest suction power, courtesy of the powerful digital motor with an RPM of more than 100,000. Surprisingly, it is cordless and can generate enough power like those powered through a power outlet. With its lightweight and cordless feature, one can easily handle, control or move around the house and between floors. It is ideal for tile floors since it comes with a soft-brush roller. Furthermore, it comes with three power settings and a dock to charge and store the machine. With the device, there is less contact with waste materials. The device comes with a warranty of two years. Read below for more reviews of the Dyson tile vacuum.
Point & shoot bin
Really, it doesn't sound well to touch waste and debris all for the sake of emptying dust cups. With this innovative feature, one can easily "point" and "shoot" the dirt, debris, and dust directly in the waste bin with no contact.
Powerful motor
Motors are a very important part of a vacuum cleaner. The suction power of the machine is a function of its motor. Having emphasized the suction power of this machine, it uses a powerful motor with its shaft manufactured using ceramic as against the popular material, steel. It is capable of making 125,000 rotations per minute (RPM).
Battery-powered
Since the device doesn't use an AC power source, it is equipped with a Lithium-ion battery and battery level LED notification system. On a fully charged battery, the machine can run for up to an hour in the hand-vacuum mode and about 45 minutes when using the roller head. It also comes with three power settings.
What we like:
The device generates an impressive amount of suction and uses a fantastic filtration mechanism for effective cleaning.
With the "point & shoot" bin, one can easily empty the machine without having to touch the dirt and waste bin.
It can be converted to a hand vacuum, allowing you to reach almost anywhere in your home.
It is simple to assemble.
Less bulky and lightweight, weighing approximately 6 pounds.
What we didn't like:
On its highest power setting, the battery, at full charge, will only be able to power the machine for about ten minutes.
At more than three hours, the battery recharge time is too long compared to its run time. Also, it doesn't come with a spare battery.
It is fairly expensive when compared to similar models.
Shark ION F80

– Best cordless vacuum for tile floors

SHARK ION F80
KEY FEATURES
Impressive suction with two-speed settings
Two rechargeable batteries and a charging station
DuoClean technology
Convertible to a hand vacuum
Multiflex technology
Looking for a perfect machine that frees you from the hassles of power cables? Check out the Shark ION F80 cordless vacuum cleaner. Not only is it efficient on tile floors, but it can also perform excellently on carpets. The device uses a powerful Lithium-ion battery. Too small, right? It comes with another battery which can be used to replace the exhausted battery, in other words, you can use it interchangeably. You can even add more power by procuring more batteries. The machine can be detached and used as a hand vacuum. Asides its impressive design, it also comes with Multiflex and DuoClean technologies to facilitate better and effective cleaning sessions. It comes with a warranty of seven years. You can check out the review of this product below for more details.
Multiflex technology
You've been curious to know what the "Multiflex" technology is. Well, as the name suggests, it is all about the flexibility of the machine. Thanks to this feature, you can effectively reach under your furniture without having to bend or lean. In a nutshell, it helps you avoid stress and aches while during or after the entire cleaning chore. Similarly, it also allows you to store up your machine with less space consumed.
DuoClean technology
So, what's up with all these technologies? Here is another. Hmm. The Shark brand, evident in this product, shows how much it cares for the experience of its users. The "Duo" means two and, Yes, it hints that there are two brush types in the machine. The first brush is soft and the other is bristled and stiff. The soft brush helps to clean tile floors and the second one works best on carpet floors.
Battery-powered
Being a cordless device, it runs-off power outlets, giving you the desired freedom to reach everywhere in your home. You do not have to worry about power outlets or cables. The battery, a robust rechargeable 25 Volts Lithium-ion type, is capable of producing 300 Watts of power. The battery can power the machine for up to one hour depending on your cleaning setting – the ION Boost and ION Power. It is removable and can be replaced. Fortunately, the manufacturer includes an extra battery in the pack for longer cleaning sessions.
What we like:
The device can be easily switched to a more portable and handheld device. That way, it can be carried to areas which cannot be accessed by the entire machine.
Despite being powered by batteries, the device still produces enough suction and lasts for up to 80 minutes. In addition, the device has a battery-saving system called the timed high-suction.
For areas that are poorly illuminated, the device is equipped with headlights for adequate illumination.
The DuoClean and Multiflex technologies help to provide a better cleaning experience.
It is lightweight and be handled with ease.
What we didn't like:
It does have HEPA filtration.
The removable portion, which acts as a hand vacuum, may seem cumbersome and heavy.
Miele Complete C2

– Portable canister vacuum for hard floors

MIELE COMPLETE C2
KEY FEATURES
Variable speed regulator – six-speed levels
Powerful 1200W motor
Compact and lightweight
Comes with an upholstery tool, dusting brush and crevice tool
Telescopic stainless wand with a strong hose
Gone are the days when vacuum cleaners were cumbersome. New generation vacuum cleaners are gradually reducing in size and the Miele Complete C2 is evidence of that. Amazingly, the size of the device doesn't affect its function as it is still capable perform a lot of tasks. It comes with a six-speed regulator to control suction while working on your tile floor. It comes with a one-year warranty. You can read about the review of the Miele Complete C2 tile vacuum below.
4.5-liter capacity storage bag
Vacuum cleaners are either bagged or non-bagged. The Miele Complete C2 vacuum cleaner is bagged with a maximum capacity of 4.5 liters. Another plus to this feature is that the device has a good sealing system which ensures that wastes are well put into the bag.
The floor brush
One obvious feature that bolsters the credentials of this device is its floor brush which happens to be attachable. It is sturdy enough and capable of under furniture and tight corners.
Variable speed regulator
Although the device doesn't offer much versatility, it performs excellently on tile floors. The powerful but quiet motor, which is the primary source of its suction power, can be controlled by its variable speed regulator (six settings allowed).
What we like:
Often times, more powerful devices generate more noise. Despite having a powerful motor of about 1200 watts, the device runs quietly.
The wheels of the vacuum cleaner can move any direction, reducing the stress of moving the machine. Furthermore, the wheels are made of rubber, therefore, you should not worry about any scratch on your tile.
Contrary to the compactness of the machine, the machine comes with a 4.5-liter bag capacity. Asides that, the device is equipped with an automated bag-sealing system, thus you won't have any contact with dust.
The device is compact, ergonomic and made of durable materials. It is lightweight and easy to move between floors.
The device uses a combination of an efficient filtering system.
The device uses a control dial to regulate suction power. The dial can be turned to six different settings.
What we didn't like:
Bissell PowerFresh Lift-Off Pet Steamer

– Best steam mop for tile floors

BISSELL POWERFRESH
KEY FEATURES
Water tank with a capacity of 13.5 oz
Comes with a tool bag and thirteen tools included
25-foot long power cable
Low and high steam settings
Microfiber pads which are washable and a snap-down scrubber
For those looking for an impressive device that can handle their tile floors, probably your search is over. With the help of the thirteen tools packed with the device, it can perform a lot of functions including annoying cases such as pet "issues" while supplying a good scent to your home via the scent discs. The device is sturdy, easy to control and its noise level is comparably low. Also, the length of the cord and the swivel head allows you to work seamlessly. Simply run the machine over your floors and it is dried up within two minutes. It comes with a two-year warranty. By now, you should start seeing this device as the best steam cleaner for tile floors, however, see our review of this fascinating device below for more details.
An army of tools
The Bissell product is a resourceful product, handling numerous functions, thanks to the thirteen tools accompanying the pack. Its high functionality makes it stand out as the best mop for tile floors. The scraping tool, grout brush, angle concentrator, fabric tool, detail tool, corner tool, and window mop are a few of them. Furthermore, a tool bag is included for storing the tools.
Scent discs
The device is probably the best at handling pet messes. Not only does it scrub them off thoroughly from the floor, but it also supplies fragrance to your floor while eliminating any consequent smell. This is made possible with the help of the scent disc accessory included in the pack.
Swivel head
The mop head is rectangular in shape with a width of 13 inches, just like the cleaning path. The handle is fixed to the middle of the mop head. For better control and working experience, the mop head features a swivel head which allows the operator to get under most furniture.
What we like:
When considering a steam mop with numerous functionality, this device is a force to reckon with. It comes lots of tools and accessories, precisely thirteen.
It has a fairly large water tank with a capacity reaching up to 13.5 oz., which allows someone to clean up more than 350 square feet without refilling, especially when using the highest steam level.
Consuming up to 1500 watts of electricity, the heater warms up in pretty fast at about 30 seconds.
Asides being able to handle pet "issues", the device proves to be an alternative solution to using chemicals for cleaning as it is capable of eliminating bacteria and germs. Furthermore, the scent discs, when used, help to give your cleaning a nice odor.
In case of any damage or fault, it is quite easy to get replacement parts.
What we didn't like:
The device may not be able to take out dirt from depressions and spaces on your tile floor. Furthermore, dirty water may be collected from the mopping head while working.
Despite having a window mop tool, the machine won't be an ideal option as this enhancement is less effective.
Just like every other steam mops, the machine works well with distilled water. Therefore, you might have to distill water or purchase a distiller.
Oreck Commercial ORB550MC

– Best tile floor cleaner machine

Sale

ORECK COMMERCIAL ORB550MC
KEY FEATURES
A long power cable
It weighs about 24 pounds
A cleaning path of about 13 inches
A T-shaped handle
A 12-inch pad drive with a speed of 175 RPM
Tidying your rooms and cleaning the tile floors of your home won't have been easy if you do not have a powerful tile floor vacuum cleaner. The Oreck OR550MC vacuum cleaner tops the list. Of course, it won't be on the list if it doesn't have some impeccable features embedded in it. It showcases a cool design and a T-shaped handle. With this machine, you can scrub, shine, wax, sand and strip almost any type of floor, in other words, it is versatile. It poses as the best tile floor cleaner you can ever get. It comes with a one-year warranty. Learn more about the Oreck OR550MC by reading our review below.
T-shaped Handle
The machine comes with a fantastic design, where the weight of the entire machine (including its handle) is harmoniously balanced to facilitate a better cleaning experience. The notable feature of this device is the T-shaped handle. The handle allows great control on the machine, allowing you to pull and push, or slide and glide it with less effort used. Unfortunately, you may get this feature on any other tile floor cleaner since the design is patented by the manufacturer.
Extra-long power cable
Those worried about maneuverability may like to consider this device, especially those who are hampered by the location of their power socket. The device comes with a long power cable of about 50 feet. Furthermore, the cable is colored red, providing better visibility and preventing trips.
What we like:
In the aspect of working comfort, the device performs excellently. The device comes with a long power cable which allows for more convenience when working.
There are no parts to assemble, at the same time, the device is very easy to use and maintain.
The device is powerful and effective for its function, thanks to its 175 RPM motor with 3 / 4 horsepower.
It can be used for various functions including cleaning of dry carpets, surfaces, bonnet, and tile and floors.
The manufacturer, Oreck, fabricated the device to come with a T-shaped handle in a bid to allow perfect handling and control. Furthermore, the handle is of moderate height and ideal for almost any height.
What we didn't like:
The device may not be ideal for commercial use as it is prone to become faulty during a long cleaning session.
The handle is not adjustable, hence, people with extreme heights may not find it easy to use.
How to choose the best vacuum for tile floors
Vacuum cleaners are among the modern technological gadget designed to aid cleaning processes. It is very efficient in its function, thanks to its splendid working system which requires the use of one or more motors. With a vacuum cleaner, you no longer have to spend much time cleaning. However, they require some form of power, mostly electricity.
Purchasing a new vacuum cleaner or a replacement for your home can be really worrisome. There are different vacuum cleaners for tile floors in the market, each coming with both impressive features and potential challenges. At times, it might be difficult to get replacement parts for some vacuum cleaners. Noise and weight, among others, are features that may annoy someone. However, some attributes such as noise may develop after prolonged use.
Asides that, there are some other features that are bordered on personal choice. Newer models of vacuum cleaners now feature fantastic designs, structures, and even attractive colors. The part of the budget can also not be neglected. However, price is not a determinant of product quality. In a nutshell, this article, onwards, will focus on helping you to select the best vacuum for tile floors in your home. There are different criteria you need to consider and they are as follows:
Type of the vacuum cleaner
Often times, this is dictated by the buyer's preference. Regardless of the design, every type of vacuum cleaner has a particular benefit attributed to it. Well, what are the types available? There are three popular types: the upright, handheld and robot vacuum. As their name suggests, the upright can be referred to as the standing ones, the handheld versions are carried by hand and the robot vacuums, more miniature, are programmable, working based on the instructions inputted into them.
Generally, the upright vacuum cleaners are more powerful and don't require you to bend or lean during use. The handhelds are more portable, ideal for small tasks and effective for removing corners and tight, narrow places. The robot vacuum cleaners consume less energy, programmable, lightweight and require less effort.
Contrariwise, the upright vacuum cleaners are noisier and heavier, the handhelds are not good for huge tasks and the robot vacuum cleaners cannot perform excellently on rugs. It is important to that for each individual, the best vacuum for tile floors for their home is based on their preferences.
Noise emitted
This is another important criterion to consider. No one wants to wake up the whole house with the noise from a vacuum cleaner. Although the upright vacuum cleaners are generally noisier, there are some models that produce less noise. On the other hand, other vacuum cleaner versions are less noisy. It is also important to note that your device may become noisy as time goes on. A vacuum cleaner with a noise level, not more than 65 decibels will be ideal.
Overall weight
Weight is another significant criterion. Just like noise emission, the weight of the device is also dependent on the type of vacuum cleaner. However, it is ideal to select devices with less weight within the same vacuum cleaner type. Generally, heavy-duty vacuums are heavier and favorable for commercial tasks. Also, heavier vacuum cleaners more likely to frustrate those living in a "multi-floor" building where they have to carry the machine from one floor to another.
Power utilized
The power consumption rate by an electric gadget is one of the very important things. Fortunately, this criterion varies from one electric product to another. In the same vein, the cost of electricity varies from one place to another. Heavy-duty vacuum cleaners or those with numerous features have the tendency to draw more power from your socket. Areas with a huge amount of dust in the air may suffer from extra cost, hence, those with low power rating (or little features) will be best for them. Nevertheless, some vacuum cleaners are cordless i.e. battery-powered, especially the robot vacuums.
Is it bagged or non-bagged?
Vacuum cleaners come with different disposal methods. However, both designs are effective and efficient. The non-bagged designs are equipped with canisters to collect dust. When full, you just need to empty its content and return it to its position. Alternately, the bagged design is fitted with a nylon bag that is disposable when full and you will spend money on replacing the replacement nylon bags. Although, the bagged versions are more airtight than the non-bagged ones.
Filters
Filters help to remove even the tiniest of particles including allergens and dust. The best filter used over the years is the HEPA filter. HEPA simply means "High-Efficiency Particulate Air". Really, the importance of filters cannot be overemphasized. With the presence of filters, those who are sensitive to pollens, pet hair and other allergens will worry less. However, filters are to be replaced at least within an interval of six months. In some newer models, filters can be removed, cleaned and returned back into the machine for reuse. Budget-friendly, isn't it?
Attachments
Yeah, the basic things you must consider have been discussed above, but you might need to consider some other features of the machine. Some machines come with tools that can improve cleaning efficiency. Dusting brushes, Turbo brushes, upholstery tool, and crevice tool are common ones. Depending on what you need a vacuum cleaner for, its attachments may also influence your decision in selecting the best vacuum for tile floors.
Last update on 2023-01-21 / Affiliate links / Images from Amazon Product Advertising API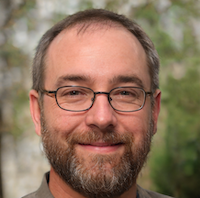 Jim Powell
Jim is our staff editor and writer. He has a degree in engineering. His hobbies are radio engineering and new technologies about which he has been writing for more than 7 years.