First of all, here is the best carpet cleaner in 2021 that we have chosen after testing several best-selling models. Below are our reviews to help you choose a carpet cleaner for your needs.
BEST CHOICE
Sale

HOOVER POWER SCRUB ELITE
Incredible versatility
Super lightweight construction
High cleaning efficiency
Leaves almost no residue
Quick-drying time
Reasonable cost
Are you looking for the perfect tool to tackle the muck your children are always trailing in? Or you just want effective equipment to handle your yearly touching up? Well, there are no better tools that are more suitable for these tasks than carpet cleaners. A carpet cleaner is made to get rid of deep stains and help preserve your beloved carpet. So, with a carpet cleaning machine at your reach, your carpet is sure to stay dirt-free and super clean for many years to come.
Shopping for the right carpet cleaner is much easier than other household appliances, since there aren't really many brands and makes to select from. However, the technical details could confuse buyers sometimes, which is where we come in. With our reviews of the top-rated models on the market, we are confident this guide will help you choose the best carpet cleaner that meets your needs.
Best carpet cleaners in 2021
| Preview | Product name | Weight | Cord Length | Cleaning Path Width | Tank Capacity | Hose Length | Tank Indicator Lights | Rotating Brushes | Heated Air Dryer | Separate Detergent Tank | Warranty | More information |
| --- | --- | --- | --- | --- | --- | --- | --- | --- | --- | --- | --- | --- |
| | Hoover Power Scrub Deluxe FH50251 | 18.1 lbs. | 20 ft. | 11 inches | 1 gal. | 8 ft. | No | Yes | Yes | Yes | 2 years | |
| | BISSELL SpotClean Pet Pro | 17.1 lbs. | 22 ft. | | 3/4 gal. | 5 ft. | No | No | No | Yes | 2 years | |
| | Bissell Big Green 86T3 | 52.5 lbs. | 25 ft. | 10.5 inches | 1.75 gal. | 9 ft. | Yes | Yes | No | Yes | 5 years | |
| | Rug Doctor Mighty Pro X3 Pet Pack | 50.3 lbs. | 28 ft. | 10.8 inches | 3 gal. | 12 ft. | No | No | No | Yes | 5 years | |
| | Rug Doctor Deep Carpet Cleaner | 25 lbs. | 28 ft. | 12 inches | 1.1 gal. | 7.7 ft. | No | No | No | Yes | 2 years | |
| | Bissell ProHeat 1986 | 17.5 lbs. | 25 ft. | 11 inches | | 8 ft. | No | Yes | Yes | No | 5 years | |
| | Hoover F7412900 | 27 lbs. | 20 ft. | 13 inches | 1 gal. | 8 ft. | No | Yes | Yes | Yes | 1 year | |
Carpet cleaner reviews
Carpet cleaners aren't your everyday home appliance, thus their purchase needs to be treated as such. Below are our reviews of the top carpet cleaners on the market, complete with the pros and cons of each one.
Hoover FH50251

 – Best overall
Sale

HOOVER POWER SCRUB ELITE
KEY FEATURES
SpinScrub brush technology
DualV nozzle
Dual tank technology
Quick dry
An automatic detergent mixing system
Powerful 20-foot cord reach
The Hoover Power Scrub Elite is the new version of classic model FH50150. It was one of the most popular products in the US in 2015, for good reasons. The primary reason behind its high popularity is its affordable price, incredible functionality, and lightweight construction. While its design is very simple, it is effective. With its numerous handles and removable brushes and nozzles, this carpet washer is very easy and convenient to use. Also, the parts are removable, making it very easy to store and clean, and making the unit the best home carpet cleaner. The main difference of the new Hoover FH50251 is that it has become more focused on thorough cleaning of pet hair. For this, the manufacturer has added a Deep Clean Mode.
SpinScrub technology
SpinScrub technology is a very cool innovation that enables several brushes to move in a continuous 360 degrees counter-rotating motion. What this means is that the brushes will move continuously all-around 360 degrees, thereby helping you to clean a large region of your carpet. The SpinScrub technology is Hoover's exclusive feature and it makes the cleaner a lot more efficient.
Easy to clean tiny spots
A crevice tool comes with the Hoover Power Scrub Elite which makes it easy to clean tiny and hard-to-reach areas. This product comes with a useful upholstery tool that you can use to suck up dirt and clean dirt from under your car seats, sofa, and more. This means that with the Hoover FH50251, you can easily clean every tiny area in your home.
Rinse-only mode
This cleaner also comes with a separate compartment for detergent. The rinse-only mode makes it very easy to rinse the carpets off after you have used detergent to clean them. You don't have any need refilling the full tank with clean water only to carry out the rinsing part since the machine comes with two tanks – one for clean water and the other for detergent water. Besides, this feature guarantees safety for the pet owners and parents who aren't comfortable with soap chemicals everywhere around their home.
Heated cleaning and Dual-V nozzle
Apart from the rinse only mode, the cleaner features heated cleaning which helps spray hot air on the fibers of your carpet. This helps get rid of stubborn stains remaining on your carpet for months and helps speed up drying time as well.
On the other hand, the Dual-V nozzle sucks up the excess residue of dirt and soap, thereby leaving nearly dry. This coupled with the incorporated heated cleaning helps reduce drying time considerably, so that you can proceed to do other essential chores in the home.
What we like:
Leaves almost no residue
Quick drying time
Many accessories included
Rotating brushes for scrubbing
What we didn't like:
Some issues with leakage
Small tank capacity
BISSELL 2458 SpotClean Pet Pro

– Best portable carpet cleaner

BISSELL 2458 SPOTCLEAN PET PRO
KEY FEATURES
Removes tough spots and pet stains from carpet, stairs, upholstery and more
5 flex hose helps to clean spots and pet stains in hard to reach areas
Includes a pet stain trapper tool
Long reach 22 power cord
2-year limited warranty
The Bissell 2458 SpotClean Pro is a small carpet cleaner that is usually bought by users looking for a powerful cleaner that can handle daily stains, pet stains, upholstery, and auto carpet. The cleaner comes with powerful suction and well-designed bristles which all work well to clean all sorts of stains effectively.
By and large, this portable carpet cleaner is very powerful, and its high-quality performance has helped it garner raving reviews from users. With its hand tools, 5-feet flexible hose, an extra-long cord, the Bissell SpotClean Pro Carpet Cleaner can be maneuvered and utilized easily to get rid of stains and spots from hard-to-reach areas.
Lightweight and compact design
Weighing around 17 pounds when empty and measuring 10 x 14 x 14 inches in dimensions, the Bissell 2458 SportClean Pro Cleaner is a very compact unit. With such a compact construction, users can easily move it around. Its compactness is also great for car interior cleaning since you can easily maneuver the machine. The machine also has a smart design, which has the hose wrapped securely around the side of the unit rather than the customary way of wrapping the hose around the device's base.
Excellent suction power
Operating on a 5.7-ampere motor, this portable machine has an incredible suction power. Due to the incredible suction power that this machine has, along with its extra-long 5-ft hose, it is capable of effectively cleaning deep stains and pills as well as more popular, and also costlier models.
Large capacity tanks
This machine comes with a relatively huge ¾ gallon tank capacity. This directly means the machine will be easy to use since you don't need to deal with endless fill-ups when cleaning numerous items in your home. A tank filled with 2 capfuls of washing formula should be enough to clean a fairly large area.
Two tank system
The Bissel 2458 SpotClean Cleaner, despite its portable construction, comes with two tanks. One tank is made for clean water while the other tank is made for storing dirty water. Most users prefer this system to the single tank system as it reduces the risk of dirty water contaminating the clean water.
Non-motorized brush
The included bristles don't do powered scrubbing and don't rotate whilst in operation. A motorized brush, however, may be separately bought. However, this carpet cleaner model makes the system less complicated and simple to use, from a technical point of view.
What we like:
Lightweight and compact
Excellent suction Power
Two-tank System
Large capacity Tanks
Easy to use
What we didn't like:
Not suitable for large areas
Non-automated cleaning
Bissell Big Green 86T3

 - Professional carpet cleaner machine

BISSELL BIG GREEN 86T3
KEY FEATURES
A large removable water tank
A six-inch stain attachment tool
Large cleaning path width
An advanced rotating brush system
A 24 oz. bottle of deep cleaning formula
5-year warranty
The Bissell Big Green 86T3 is probably the most beautiful cleaner on this list. Despite being so beautiful, it is made with high-quality plastic, making it a very durable unit. The unit comes with a compact design, which ensures that it is easy to maneuver and doesn't take up a lot of space. Despite being really sleek, the cleaner's cleaning base is adequately wide to clean a large part of the carpet.
The machine also comes with an adjustable handle, which allows people of different heights to be able to use it comfortably. The water tank is also removable, which saves you from the stress of emptying and refilling the tank. By and large, the design of this machine fits seamlessly balanced between professional and domestic use.
Rotating DirtLifter power brushes
The Bissell Big Green 86T3 Cleaner features the patented DirtLifter power brushing technology which ensures that the deep-rooted dirt and grime on your carpets are lifted out of the fibers of the carpet. This helps get rid of deep stain particles, dirt, and other debris.
Water flow indicator
The water flow indicator means you don't need to be keeping an eye on the tank always; the machine will monitor the level of the water and notify you when it needs refilling. With this, you can essentially prevent the machine from losing its efficiency or breaking down. The same goes for the level of the detergent, which is checked automatically as well.
Large tanks
While the large tanks increase the machine's weight a bit, they make your cleaning more convenient. Basically, you don't need to run to the bathroom too often for refills. You can instead concentrate on cleaning for more extended periods of time. Keep in mind that you don't have anything to worry about since the machine will notify you when the water level is low.
Removable tanks
The machine comes with removable tanks, which makes refilling very easy. You don't need to raise the whole unit and look for a great position for refills. Besides, you don't need to utilize any special container to refill the tanks. All you need to do is remove the tanks, place them under the running after and reattach them once they're full.
Adjustable tank handle
The unit also comes with an adjustable handle, which signifies that this model is made with the comfort of the user in mind. You don't need to bend over repeatedly, which removes potential back pans and guarantees a maximally comfortable cleaning process. Apart from being adjustable, the handle of the unit is also ergonomic.
Extra cleaning attachments
The best carpet cleaners usually come with extra cleaning attachments and there is no exception to this model. One of the extra attachments is a 9-foot long hose, which helps users to clean hard-to-reach spots. Stairs, on the other hand, can be cleaned thoroughly with the 6-inch stair tool, which comes with the package.
What we like:
Professional-grade cleaning
Quick-drying time
Removable water tanks
Foldable design
5-year warranty
What we didn't like:
Rug Doctor Mighty Pro X3

- Good for pet owners

RUG DOCTOR MIGHTY PRO X3
KEY FEATURES
Vibrating brush technology
Powerful 1.74 HP engine
10.8 inches path width
Adjustable handle
Two-tank system
Includes multiple accessories
5 years warranty
If you are looking for a more heavy-duty cleaner, then the Rug Doctor Mighty Pro X3 Pet Pack could be an ideal option. It features an extremely powerful motor by which the patented vibrating brush technology is controlled. The brushes are extremely effective for removing rooted grimed and dirt from thick carpets. The Rug Doctor, for more convenience, also uses a 2-tank system for its dirty and clean water, which makes emptying and refilling easier. If you are a pet owner, you will love the tools included, like the 40 oz. bottle of Pet Formula carpet cleaner.
Vibrating brush technology
The Rug Doctor Mighty Pro X3 Pet Pack Carpet cleaner features a special vibrating brush technology. This technology is a patented technology, which significantly reduces the odds of you finding it in other cleaners. It works by tackling stubborn deposits of dirt. It shakes, loosens, and brings dirt out, making the machine a very efficient cleaner.
1.74 HP motor
The Rug Doctor comes with an impressive 1.74 HP motor and a 28 PSI pump, which leads to more effective removal of dirt and stain. Besides, you can also expect this cleaner to provide long-lasting cleaning services, with a powerful pump and motor.
Two-tank system
The Rug Doctor also comes with a 2-tank system. One tank is for clean water while the other is for dirty water. Since clean water and dirty water are separated, emptying and refilling are easier than one-tank systems.
Three-step process
This unit uses a 3-step process that involves a high-pressure system that jets cleaning formula on carpet, firm bristles to stir and high suction for extracting excess cleaning solution. According to Rug Doctor, this model has 75 percent more bristles that will carefully clean strands of carpet from every side. Apart from agitating, it will also fluff the carpet, leaving it appearing like a brand new.
What we like:
Deep cleans the carpet.
High suction.
Quick-drying time.
Movability-enhancing large wheels
Adjustable foldable handle
Large water tanks
Easy to use
What we didn't like:
Very expensive
Fairly narrow cleaning path
Rug Doctor Deep Carpet Cleaner

Nothing is more amazing than having a carpet cleaner with a high-quality performance and a lifelong construction to rely on. the Rug Doctor 93146 Deep Carpet Cleaner is capable of delivering your daily cleaning needs stylishly and with incredible convenience to match.
With this hard floor and deep carpet cleaner, you get a product of premium quality at a very affordable cost. The unit comes with 2 cross-action brushes, which allow you to effectively clean every side of your carpet fibers. With a single pass only, the cleaner can clean both sides of your carpet fibers, groom, and refine your carpet for flawless results. Most cheap carpet cleaners are disappointing when it comes to performance, but the case is totally different from this model.
Fast drying
This is majorly due to the 2 cross-action brushes, which help deep-clean carpet fibers from all angles. In addition to the powerful cleaning technology of the machine, it also provides a drying time that is impressive. While your carpets will remain damp for several hours after use with some other cleaners, this cleaner comes with a cutting-edge suction technology that is tailored to absorb a lot of moisture.
Transparent water tanks
To help improve the experience of users, it comes with transparent water tanks. With the transparent tanks, you can easily see the level of the remaining cleaning solution and you can see if you need to empty the dirty tank. Besides, the variant comes with larger lids which make it easier to fill up. The lid also serves as a measuring cup for more preciseness when filling with a cleaning solution. This helps decrease the number of accessories that you have to keep a tab on also.
Superior suction
The corporate mantra of the Rug Doctor is a commitment to deep carpet cleaning technological innovation – this machine delivers these. It's not a secret that suction is a very vital part of any cleaner, and this device from the Rug Doctor provides 75 percent more suction than any other carpet cleaner available. The superior suction provided by this machine is possible due to a 12-inch wide nozzle that produces a wider cleaning path as well.
Dual cross action brushes
The Dual Cross Action Brushes is another great innovation from Rug Doctor. It involves a pair of brushes beneath the machine working at the same time to get ever carpet fibers on a single pass. Besides, it grooms and shapes the carpet in a way that reduces wear and tears on the carpet fibers.
Super boost spray
The Rug Doctor Deep Carpet Cleaner also comes with a Super Boost Spray function for, particularly persistent blemishes. When you up to the dial on the cleaner, an extra boost of detergent is released for extra cleaning power. Due to its cutting-edge design, this unit is capable of removing even stubborn stains effectively and easily – without destroying your carpet.
What we like:
Relatively affordable
Powerful performance
Strong and durable
Easy to clean and refill
It doesn't require assembling
What we didn't like:
Doesn't feature a water heater.
Poorly-designed cord wrap.
Bissell 1986 

– Best upholstery cleaner

BISSELL 1986
KEY FEATURES
Anti-bacterial cleaning
Express clean mode
Dual Dirt Lifter Power Brushes
Heat Wave technology
The 7 ft. hose and 2 spot cleaning tools for cleaning tough areas
Includes multiple accessories
The Bissell 1986 ProHeat 2X Revolution is another one of the best carpet cleaners for pet owners. It is designed for removing odors and pet stains from the carpet. This Bissell carpet cleaner comes with the Heatwave technology and a CleanShot Pretrater, with both helping to get rid of stains and spots. The package also includes a 2-in-1 Pet Upholstery tool for removing the pet hair stuck in the carpet.
With an incorporated Express Clean mode, this machine dries your carpet in an hour. Also, the Bissell 1086 ProHeat Cleaner, apart from being a carpet cleaner, is a vacuum cleaner as well. The cleaner, with its different features, is even capable of fitting under the furniture for more effective cleaning.
Powerful cleaning
This cleaner comes with 12 interchanging rows of brushes that help lift up deep-rooted grime and dirt. The unit also comes with an 11" cleaning path, which is an average for numerous carpet cleaners out there. The biggest benefit of this is that you won't need to make several passes to clean up your carpet. Asides that, the brush roll comes with an easy-to-remove plastic cover for rinsing after you're done cleaning your carpet.
Multiple accessories
This cleaner comes with a 25-ft power cord which allows you to have a very long reach without needing to go through the stress of plugging and unplugging. The 8-ft hose of the machine is designed specifically to work with different attachments that help clean hard-to-reach spots where dirt is taking refuge.
2-in-1 pet upholstery tool
The Upholstery tool is one of the innovating and interesting tools in the Bissel 1986 ProHeat 2X Revolution Carpet Cleaner, which allows both wet and dry cleaning. The task of the dry mode is to get rid of pet hair, garbage. It later moves to wet mode to remove the stains and spots by using Professional Pet Urine Eliminator plus Oxy Formula.
Bissell's excellent formula
Professional Pet Urine Eliminator plus Oxy is the ideal formula for removing the pet odors and stains. This formula effectively and easily removes stains. Besides, the machine features an Odor-Controlling tech which helps remove bad odors. Apart from removing bad odors, it also leaves a very fresh and nice aroma behind.
HeatWave technology
When the HeatWave Technology combines with the Dual DirtLifter Power Brushes, your carpet will definitely be stainless and dirt-free. This is one of the extra benefits of the Bissel 1986 ProHeat 2X Revolution Carpet Cleaner.
What we like:
Many cleaning modes
Lightweight construction
Quick and easy cleaning
2-in-1 Pet Upholstery Tool
5-year warranty
What we didn't like:
Made with plastic material
Not durable
Hoover F7412900 Max Extract Dual V Carpet Cleaner

HOOVER F7412900 MAX EXTRACT
KEY FEATURES
Widepath nozzle
Exclusive SpinScrub Technology
Powerful 12-Amp Motor
SmartTanks System
Includes multiple accessories
Featuring a powerful 12-amp motor and the SpinScrub technology, the Hoover F7412900 V Carpet Cleaner is one of the most powerful cleaners on the market. It comes with two tanks – one for clean water and the other for dirty water – which offer more convenience as regards emptying and refilling of the tanks. When you are done scrubbing your carpets, handy features such as direct heated air and a Dual-V nozzle help hasten the drying process.
12-amp motor
The Hoover cleaner utilizes a 12-amp motor, putting it alongside some of the costlier cleaners in terms of power and performance. Such a powerful motor helps with both drying and cleaning power, so you will see results from the beginning till the end. Three cleaning modes are powered by the motor: power scrub, gentle, and spill pick-up.
SpinScrub technology
The impressive brushes are powered by the powerful motor. With 6 multi-directional spinning brushes, SpinScrub technology offers up to 20 percent more cleaning effectiveness. This motion is perfect for stirring up deep-rooted dirt and grime from every fiber for an effective clean.
Two tanks
Instead of the regular 1-tank system, the Hoover F7412900 Max Extract V Carpet Cleaner utilizes a 2-tank system. While one tank is for clean water, the other is for dirty water. With this, you aren't risking allowing dirty water to contaminate the clean water, and it is easier and more convenient to empty out either tank. The clean water tank is capable of holding around 1 gallon of water for more prolonged cleaning sessions.
Superior detergent system
If you are looking uproot very bad stains, we recommend using detergent. This unit is suitable for this since it comes with an automatic detergent mixing system that provides you with the perfect water and detergent ration, and a separate compartment for the detergent so that you can use water only to rinse. This saves you from going through the stress of emptying out the soap-water tank before rinsing your carpets.
Quick-drying
Carpet cleaners usually immerse your carpet and you need to wait for a day at least for them to dry up. This carpet cleaner from Hoover utilizes direct heated air whilst you're pulling up the water with the nozzle so that the drying procedure is quicker. The high amperage also helps here, and the unique Dual V nozzle features a wide mouth that sucks up water more quickly.
Multiple brush speeds
The counter-rotating brushing motion has three speeds: power scrub, gentle mode, and spill pickup mode. This provides the user with extra control to choose the scrubbing level, and that threads of the carpet don't get worn out through too much scrubbing that is unnecessary.
What we like:
Wide cleaning path
Suitable for all surfaces
Powerful suction
Many of features
Easy to empty filter
Premium construction
What we didn't like:
A little expensive
Quite weighty
Final thoughts
The winner from this round goes to the Hoover Power Scrub Elite Pet Carpet Cleaner, majorly due to its incredible versatility, super lightweight construction, and reasonable cost. Featuring the Spin Scrub technology which enables several brushes to move in a continuous 360 degrees counter-rotating motion, you can't have any doubt about the cleaning performance of this machine. Add that to its heated air cleaning, rinse-only mode, and Dual-V nozzle, and what you have on your hands is the best carpet cleaning machine that is capable of reviving the lost sparkle in the interiors of your home.
Things to consider when buying a carpet cleaner
With the market packed with different unfamiliar brands and models, the greatest mistake a buyer could make is going there without knowing the important things to look at. Below are the most important factors you must consider when looking for the best carpet cleaner for your needs.
This feature is a very important feature to look at when buying a carpet cleaner. Carpet cleaners usually immerse your carpet and you need to wait for a day at least for them to dry up. With the hot air drying, however, your carpet can dry up sooner than usual, which is a big plus as you don't need to wait for several days.
A carpet cleaner is usually built with individual rotating small brushes or roller brushes which can be mixed one or move. The brush rollers are delicate for delicate carpets while the individual rotating small brushes provide deeper cleaning and offer more intense scrub.
Apart from choosing a carpet cleaner with a large water capacity, you need to also opt for a cleaner with a 2-tank system. The 2-tank system means the cleaner comes with two separate tanks: one tank for clean water and the other for dirty water. The 2-tank system saves you refilling time and is more effective. In addition to that, it will raise the effectiveness of washing by warm water, if the cleaner has a built-in heater system.
Multi-purpose application
It is very important to choose a versatile carpet cleaner that is also useful for other applications. You need to find a cleaner that can also clean, eliminate spots and stains, and freshen other materials apart from your carpet. This is usually made possible with different accessories, so take a look at the included accessories and see if they make it useful for other purposes.
The worst decision a buyer could make nowadays is to make a purchase that is backed by no warranty. Since a warranty is an indicator of the amount of trust and confidence the manufacturers have in their products, we think it's very important to choose a cleaner that comes with a warranty.
Last update on 2023-01-21 / Affiliate links / Images from Amazon Product Advertising API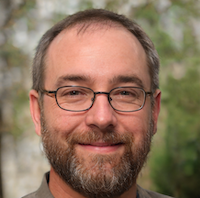 Jim Powell
Jim is our staff editor and writer. He has a degree in engineering. His hobbies are radio engineering and new technologies about which he has been writing for more than 7 years.