Oreck XL is the best commercial vacuum cleaner in 2021, which guarantees high-quality floor cleaning. Read our review below to see other worthy models.
BEST CHOICE
Sale

ORECK COMMERCIAL XL
The low-profile design of this model improves maneuverability
Ergonomic handle and intuitive commands
Features a rotating brush roll
If you think vacuuming a house is tiresome, how about sweeping an entire classroom, or theatre hall, or something equally large?
In case you are the 'lucky' one who is tasked with the vacuuming of such a space, no worries. We have a solution, and it comes in the form of the best commercial vacuum cleaners out there.
These vacuums are rugged, durable, and convenient. In short, they provide exceptional cleaning performances, even if you have hundreds of square meters to cover.
Best commercial vacuum cleaners of 2021
| Preview | Product name | Type | HEPA Filtration | Bagged/Bagless | Cord Length (feet) | Weight (lbs) | Warranty | More information |
| --- | --- | --- | --- | --- | --- | --- | --- | --- |
| | Oreck Commercial XL | upright | no | bagged | 8,2 | 8,2 | 1 | |
| | Hoover CH30000 PortaPower | portable | no | bagged | 33 | 8,3 | 1 | |
| | Hoover Commercial C2401 | backpack | yes | bagged | 48 | 9,2 | 2 | |
| | Atrix - VACBP1 | backpack | yes | bagged | 2 | 10,3 | 2 | |
| | Sanitaire EUKSC679J | upright | no | bagged | 30 | 12 | 1 | |
| | ProTeam Commercial | backpack | yes | bagged | 50 | 11 | 3 | |
| | Vacmaster Beast | wet/dry | no | bagged | 18 | 13,5 | 5 | |
Commercial vacuum reviews
Unfortunately, not all commercial vacuums are the same, i.e. they will not provide you with the same quality of service. It is important to do a bit of homework before splashing the cash.
With that being said, here are the 7 best commercial vacuums of our choice. We cherry-picked only the best of them, presenting you with the cream of the crop.
Oreck Commercial XL

– Best overall

Sale

ORECK COMMERCIAL XL
KEY FEATURES
The low-profile design of this model improves maneuverability
Ergonomic handle and intuitive commands
Features a rotating brush roll
Right out of the gates, we bring out the big guns. In other words, we start our reviews with the best commercial upright vacuum out there, no more no less. So, let's check out the Oreck Commercial XL.
Versatile and durable
The Oreck Commercial XL is a US-made vacuum, and it is clear that all the materials used in the construction of this model are top notch. As a result, the device is durable and sturdy, even though the design may fool you into thinking otherwise.
At the same time, Oreck has made this vacuum as versatile as they get. To be honest, Oreck Commercial XL will offer the most on low pile carpets. But, the auto-adjustment of this model allows it to adapt to all surfaces. On top of that, it features a flat design, which means that you can use it under chairs, cabinets, and similar hard-to-reach areas.
High-speed brush roll
The quality of the brush is a highly important element, and Oreck's model more than delivers on this front. What we mean by this is that the Oreck Commercial XL features a double helix brush roll. As a matter of fact, the brush can spin at 6.500 RPM, agitating and sucking up everything in its way.
A wide cleaning path is also a convenient element, and this model can cover 12" in one sweep. Even more, Oreck Commercial XL comes with a set of side edge brushes. The brushes further extend the width and even help when you need to clean tight spaces.
Ergonomic and lightweight
Since this model is an upright vacuum, you'll be using the handle a lot. For that reason, Oreck created the so-called Helping Hand handle. This design places all the buttons and commands within reach of your fingertips.
Also, Oreck Commercial XL is the lightest commercial vacuum cleaner on our list. It weighs only 8.2 lbs, which certainly helps with maneuverability. In addition, the 35-foot cord will allow you to cover a large area without re-plugging the device.
What we like:
Lightweight
Ergonomic design
Double helix brush roll
What we didn't like:
No HEPA-certified filtration
Hoover CH30000 PortaPower

– Best commercial canister vacuum

Sale

The next entry on our list of the best commercial vacuum cleaner reviews comes from a renowned and well-known company. Even so, CH30000 PortaPower is not a traditional Hoover vacuum, so let's take a closer look at this model.
Unique and portable
If you are tired of pushing a vacuum around or dragging it behind, did you ever consider carrying it on your shoulder? Well, CH30000 PortaPower is one such vacuum. It features a shoulder strap, which means that you can carry the vacuum with you, like a purse. Of course, it helps that the weight of the model is only 8.3 lbs.
With this type of design, Hoover CH30000 PortaPower could be one of the most portable vacuums on the market. But, a lot of users are saying that the design feels awkward and a bit odd.
Superb cleaning performances
Well, extravagant design solutions may not be everybody's cup of tea. But, first-rate cleaning performances are a sought after commodity any time of day. Thus, CH30000 PortaPower deserves a place on our list because it is one of the most powerful Hoover commercial vacuum cleaners in the market.
The motor of this model produces 7.4 Amps or 120V, which provides more than enough suction. At the same time, extra wide cleaning head will collect all the dirt and debris on your way. Actually, this model comes with two cleaning heads. One is better suited for hard floors while the other one serves as a multi-surface cleaning head. Needless to say, you can swap them with ease.
Accessories
Speaking of swapping, Hoover CH30000 PortaPower comes equipped with several tools that you can also swap in place when needed. For instance, there is the crevice tool, as well as the upholstery tool and a dusting brush.
Also, the reach of this model is extended with a stretch hose and a long chrome steel wand. On top of that, the cable itself is pretty long and can reach a power source that is located 33 feet away.
What we like:
Affordable
Powerful suction
Set of tools
What we didn't like:
Uncomfortable design
Not user-friendly
No HEPA filters
Hoover Commercial C2401

– Best backpack vacuum

HOOVER COMMERCIAL C2401
KEY FEATURES
Backpack design; comes with a harness
Best for bare floors
Comes with a reusable cloth bag and HEPA filters
Hoover commercial vacuum cleaners come in several shapes and sizes. With that being said, their C24001 model is often ranked among the best commercial backpack vacuums out there. Here is why.
Improved mobility
The process of cleaning large and spacious areas requires a lot of time and effort. For that reason, a portable and mobile vacuum cleaner is a dream come true for many janitors and cleaning staff. Likewise, the Hoover Commercial C2401 is a must have model since it stays on your back at all times. It features a convenient backpack design, with a harness that keeps it firmly in place and reduces strain on your back.
Moreover, the C2401 is a commercial backpack vacuum that weighs only 9.2 lbs. In other words, you may even forget that you are wearing it!
HEPA filtration
As it seems, Hoover Commercial C2401 is not so good on thick carpets and it provides better cleaning performances on bare floors. Even so, this device will suck in all the dust and dirt you throw at it. The capacity of the reusable cloth bag with this model is 6.4 quarts. In addition, the C2401 features a translucent dome lid which helps you see if the bag needs emptying.
On top of that, the C2401 is HEPA-certified. In other words, this model will trap all microscopic particles that are lying around. As a result, allergic reactions will be reduced down to a minimum.
Other important features
One of the notable characteristics of this model is the extra-long cord. As a matter of fact, this model can reach 48 feet, which is impressive, to say the least. Also, all those features make the C2401 the best backpack vacuum for commercial use. In addition, a set of useful tools can extend the reach and collect the dust from hard-to-reach areas.
The Hoover Commercial C2401 comes equipped with a crevice tool, a dusting brush, a turbo flow tool, and an upholstery tool. All the tools are easy to remove and place in position, and they are built from high-quality materials. Also, this model is quiet and it only produces up to 66 decibels.
What we like:
Mobility and durability
Extra long cord
Quiet operation
What we didn't like:
Atrix – VACBP1
Sale

ATRIX - VACBP1
KEY FEATURES
Versatile and flexible model
Features a 4-stage filtration system
120V of power provide powerful suction
Atrix is a company with long-lasting tradition and they started building first-rate vacuums all the way back in 1981. Over the years, their models have improved and evolved. As a result, their VACBP1 is among the best commercial vacuums.
Versatility and functionality
Even though the Atrix – VACBP1 is fully capable of operating as a commercial vacuum, it can easily switch and serve as a residential vacuum. The seamless transition is one of the strongest assets of this model.
Furthermore, the VACBP1 has a built-in blower. On top of that, the blower comes with three different nozzles. Such flexibility is unprecedented in the world of commercial vacuum cleaners and a lot of users are in love with this feature of the Atrix – VACBP1.
High-efficiency filtration
The ultimate goal of every vacuuming process is to get rid of allergens and dust. Well, the Atrix – VACBP1 is a model that comes with a HEPA-certified filtration system. In fact, four filters are in charge of stopping any debris and that is why this model will trap up to 99% of particles and allergens.
Yet, the VACBP1 does not feature a disposable dust bag. Instead, you will notice that a shakeout bag is a part of the VACBP1.
Attachments and useful tools
Since this is a backpack cleaner, the belt around the waist helps reduce the pressure on your back. At the same time, the guys over at Atrix decided to exploit this space, and they placed the attachments on the belt loop.
To be precise, the collection of attachment includes the hose, blower adapter, extension wand, crevice tool, and a floor brush. All of that and the device still weighs only 10.3 lbs!
What we like:
Flexibility
A comprehensive set of attachments
HEPA filtration
What we didn't like:
Sanitaire EUKSC679J
Sale

SANITAIRE EUKSC679J
KEY FEATURES
Black, stylish design
Features a reusable shake out bag
Convenient height adjustment (6-level dial on the front)
When it comes to aesthetics, Sanitaire EUKSC679J is one of the best commercial upright vacuum cleaners in the market. But, are all the other characteristics of this model on the same level? Let's find out.
Adjustable height for effective cleaning
As we all know, commercial vacuum cleaners need to be ready for any type of surface. Also, the transition from one mode of operation to the other needs to be as quick as possible.
Well, that is why Sanitaire EUKSC679J features a super convenient solution. By turning the dial on the front of the vacuum, you can adjust the height. This 6-stage dial allows for quick transition from one surface to the other, making the EUKSC679J a highly flexible device.
Reusable shake out bag
Also, commercial vacuums can collect a lot of dirt and dust on their cleaning sessions. For that reason, the Sanitaire EUKSC679J comes equipped with a remarkable shake out bag. In fact, the bag is made out of Tietex fabric, and you can use it over and over again. And, guess what? You'll save a lot of money that way, especially if your vacuums have a lot of ground to cover.
The bag is attached to the handle with a hassle-free auto-locking system. In addition, the bag is large and it can store up to 18 quarts of dirt and dust. But, once it is full, you can release it in a simple way by pressing the foot pedal.
Cleaning performances
Unfortunately, Sanitaire EUKSC679J is not a  quiet commercial canister vacuum. As a matter of fact, it can produce up to 78 decibels, which may bother some people.
On the other hand, this machine will provide high-quality cleaning performances wherever you deploy it. It has a 5 Amp motor, and the width of the cleaning path of 12 inches. The weight is within the industry standard, and you will have to push this 12 lbs on its relatively large wheels.
What we like:
Adjustable height
Inexpensive
Reusable and large dust bag
What we didn't like:
Too noisy
No auto-retractable cord
ProTeam Commercial

PROTEAM COMMERCIAL
KEY FEATURES
Comes with lots of useful tools and extensions
HEPA filtration
Covers 7.400 square feet in 1 hour
The next entry on our list will make you look like you just stepped out of the Ghostbusters movie. Well, if you don't mind the awkward appearance, let's check some other features of the ProTeam Commercial vacuum.
Powerful and durable
As it seems, the ProTeam created this model with janitors in mind. Thus, ProTeam Commercial is one of the most durable and rugged vacuums you will find. The device is made in the USA so it features premium materials. It comes with an adjustable harness and thick shoulder pads.
But, the quality of materials is not the only thing that makes this model one of the best backpack vacuums on the market. The fact that it can cover over 7.400 square feet in one hour is also very important, and it deserves to be mentioned. On top of that, ProTeam Commercial makes very little noise.
4-stage filtration
Every commercial backpack vacuum needs to filter a large quantity of air over the years. With that in mind, ProTeam equipped their model with a praiseworthy filtration system. Two microfiber bags will trap all the allergens and dust particles, and the same can be said for the other two filters as well.
All in all, ProTeam Commercial features a HEPA-certified filtration. In other words, allergies and unwanted sneezing will be gone for good.
A wide array of tools
With its selection of tools, ProTeam Commercial can cover all possible surfaces and areas. First of all, this is one of the best commercial backpack vacuums because it features a 50-foot extension cord. In addition, a flexible hose will make the reach even more remarkable.
But, the real functionality of this model hides at the belt of the harness where all the tools are located. For instance, if you buy the ProTeam Commercial you will receive a Xover performance floor tool, a crevice tool, an upholstery tool, and so on.
What we like:
Durability
Selection of tools
Extra long reach
What we didn't like:
Vacmaster Beast

VACMASTER BEAST
KEY FEATURES
Wet/dry vacuum cleaner ideal for construction sites and places with a lot of mess
Unparalleled suction power
5-gallon polypropylene tank
Last but not least, the Beast itself! Vacmaster Beast is a wet/dry vacuum cleaner that can clean all surfaces, including the flooded ones. Without further ado, let's unleash the beast and see what it can do for you.
Superior suction power
Without a doubt, Vacmaster Beast is among the best commercial canister vacuums out there, if not the very best. Why? Because this model can take a beating, literally. It is rugged and sturdy, despite its aesthetic appearance. Yet, the suction power is one of the essential reasons for being called the best in the market.
With a 120V motor and 5.5 HP, Vacmaster Beast is able to suck in all kinds of debris. Since this is a wet/dry vacuum, it can also collect dirty water.
Filtration system
Vacmaster Beast offers the best value-for-money ratio since it is so versatile and functional. For example, this model comes equipped with several filters. It has a dust bag, which collects the dry particles, obviously.
But, it also has a foam wet filter located above the 5-gallon propylene tank. That way, all the water can be filtered and later drained out in a hassle-free manner. The same goes for the dust, i.e. you can take out the bag and empty it without any difficulty.
Accessories and other features
The range of available accessories with the Vacmaster Beast is also impressive. For instance, this model comes along with a car nozzle, a noise diffuser, an extension wand, a crevice tool, and so on. All these tools can be swapped in place with ease, and that is what makes the Beast so functional.
In addition to that, the Vacmaster Beast features an 18-foot cord, as well as integrated storage for the hose. Once you tuck everything in, you can transport the vacuum easily because it weighs only 13.5 lbs.
What we like:
Strong suction
A comprehensive array of accessories
Durable and sturdy
What we didn't like:
No HEPA filtration
A short reach
How to choose a commercial vacuum cleaner
If you want to invest in a commercial vacuum, you should first do your homework and learn a thing or two about the available models. After all, these vacuums do not come for free, and some of them can take a hefty bite out of your budget. With that being said, it is also important to weigh the pros and cons of a certain model.
So, here is a short checklist that can provide you with the necessary knowledge. By using these guidelines you can make an informed decision and pick out the best commercial vacuum for your needs.
Design and ergonomics
To be clear, the aesthetic appeal of a commercial vacuum cleaner is not of the utmost importance. In a way, these vacuums are workhorses and they are not intended to be beautiful or eye-catching.
At the same time, it doesn't hurt if the vacuum is pleasing to the eye. Yet, a more important aspect of the design is ease of use. Since these devices can be in use for long periods of time, it is imperative that all the parts and pieces are ergonomic and intuitive. Also, it doesn't hurt if the model is lightweight and as mobile as possible.
Suction power and cleaning performance
Well, with great responsibility comes great power. Or is it vice versa? It doesn't matter. But, what does matter is the suction power of a commercial vacuum. For that reason, some of the best commercial canister vacuums are featuring high-performance motors. The airflow needs to be powerful and efficient as well.
Also, the cleaning head is the part that directly comes in contact with the floor. So, you want to buy a cleaner that has a functional brush or a cleaning head. Check the quality of the bristles and the width of the cleaning path.
Accessories and extensions
All sorts of floors and surfaces can present commercial vacuums with challenging tasks. Also, a lot of areas are hard to reach as it is, and that is why a wide array of tools is of great importance.
In other words, always make sure that the vacuum you are interested in comes with a set of tools. The most common of those accessories are a crevice tool and an upholstery tool. But, many other options are available on the market. When it comes to tools, 'the more – the better' would be a suitable conclusion.
Final thoughts
As you could see, commercial vacuums come with different designs and different types. They also feature diverse accessories. As a result, it can be difficult to recognize the best option.
Even so, it is evident that Oreck Commercial XL has everything that a commercial vacuum should have. It offers superb cleaning performances for an affordable price. All the characteristics of this cleaner are top-notch, and that is why we think that Oreck Commercial XL is the best commercial vacuum on the market.
Last update on 2022-08-05 / Affiliate links / Images from Amazon Product Advertising API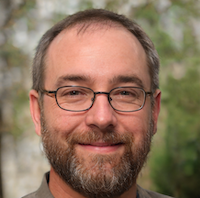 Jim Powell
Jim is our staff editor and writer. He has a degree in engineering. His hobbies are radio engineering and new technologies about which he has been writing for more than 7 years.