Whether you're allergic or just do not want to deal with the dust, the bagged vacuum cleaner is able to greatly simplify the cleaning of floors. We tested a number of models and chose the best bagged vacuum in 2021.
BEST CHOICE

MIELE COMPLETE C2
1200-watt Miele Vortex Motor
Adjustable suction power
Works with HEPA filter
Very maneuverable thanks to spinning wheels
Ideal for hard floors and low pile carpets (does not scratch wood floors)
We have compiled our TOP list based on testing several top-rated models of bagged vacuum cleaners. The main selection criteria were:
the quality of cleaning of various floor surfaces,
build quality,
the filtration system,
ease of use,
functionality.
We considered both canister and upright vacuums since the choice of a particular type of vacuum cleaner depends on the individual needs of the consumer. So, read our reviews and make the right choice.
Best bagged vacuum cleaners in 2021
| Preview | Product name | Weight (lbs) | Cord Length (Feet) | HEPA Filter | Noise Level (db) | Warranty | More information |
| --- | --- | --- | --- | --- | --- | --- | --- |
| | Miele Complete C2 | 19.51 | 33 | Yes | 80.0 | 1 year (7 years for motor and casing) | |
| | Bissell Zing | 12.5 | 17 | No | 72.5 | 1 year. | |
| | Kenmore 81614 | 22.8 | 28 | Yes | 82 | 1 year | |
| | Eureka Mighty Mite | 8.8 | 20 | Yes | 84 | 1 year | |
| | Oreck Commercial XL | 8.2 | 35 | Advanced Fine Filtration system | | 1 year | |
| | Kenmore Elite 31150 | 20.0 | 35 | Yes | | 1 year | |
| | Hoover WindTunnel T-Series UH30310 | 15.0 | 30 | Yes | | 2 years | |
Bagged vacuum
reviews
Miele Complete C2

– Best overall

MIELE COMPLETE C2
KEY FEATURES
Variable speed control
Adjustable wand
Low noise canister with the excellent suction power
Onboard storage space for easy maneuverability
As you have read, the best bagged vacuum cleaner, in our opinion, is the Miele Complete C2. Now you can get acquainted with our conclusions, why we made such a choice.
Design and suction proficiency
Miele Complete C2 comes with a durable design that includes all the important features and attachments necessary for a quiet and effective cleaning process. It is portable and relatively lightweight. This is particularly great for mobility as you can move up and down your upstairs and downstairs conveniently.
As a bagged canister vacuum cleaner, it is powered by a sturdy 9.5 amp Miele's Vortex Motor that provides users with powerful and very effective suction for perfect cleaning experience. This is perfectly suitable for getting rid of stubborn dirt wherever they are hiding in your home.
Specifically made to make your hard floors spotlessly clean, Miele Complete C2 is equipped with a pair of contrasting nozzles that digs deep to sniff out dirt from low pile carpets and smooth floors. These nozzles, namely the Parquet Twister and the Combo Floorhead, combine with the dusting nozzle, upholstery tool, and the crevice tool to vacuum difficult areas. They help navigate through the most challenging areas in your home and clean them thoroughly.
It uniquely combines the Airclean GN Dust Bag with the Super Air Clean Filter and a Sealed System Construction in a machine that ensures the vacuum exudes clean and fresh air only.
Input
Miele Complete C2 uses up to 1140 watts during an active cleaning session. That is why we recommend using a 110-120V outlet for a seamless and uninterrupted operation.
Dust retention efficiency
This bagged canister vacuum comes with a relatively large dust bag that can contain about 1.19 gallons of vacuumed dirt at a time. If you own a pet or have your kids who litter your home with debris, you will find this feature very useful. With Miele Complete C2, you can cover and clean many areas within your home and still have some space left in the unit's dust bag. There is a built-in indicator that notifies you of the need to replace the bag as soon as it is full.
The excellent HEPA filtration system
With the aid of the built-in AirClean system, Miele Complete C2 effectively blocks dust, debris, and other vacuumed particles from re-entering the air. It offers a fully-sealed system that combines with the vacuum's pre-motor and post-motor filters to stop all vacuumed dirt from escaping.
If you have any history of respiratory problems in your family, you can replace the filter system with a HEPA air filter system. It is simply one of the best bagged canister vacuums with HEPA filters on the market.
A Miele Complete C2 unit weighs 13.5 pounds and comes with a warranty of one year (for parts and workmanship) and seven months (motor and casing).
What we like:
Excellent suction power for an effective cleaning operation
It is equipped with onboard storage space and a pair of contrasting full-size nozzles to aid versatility
Equipped with an adjustable wand to suit your height
360 degrees Swivel wheels for quick and easy movement in any direction
Ergonomic handle for ease of use and convenience
What we didn't like:
High pile carpets are not its forte
Bissell Zing

BISSELL ZING
KEY FEATURES
Lightweight and portable
Retractable cord feature
Telescopic wand
Full bag indicator
Detachable dust bag
Variable suction control
For many bagged upright vacuum cleaners, heavyweight and limited functionality is always a source of concern for many users. However, for Bissell Zing vacuum cleaner, this problem doesn't exist at all. It is an extremely lightweight bagged canister vacuum and comes with a wide array of features that make it suitable for cleaning most floors and hardwood surfaces.
Design and suction proficiency
Bissell Zing has a unique canister design that makes the vacuum cleaner flexible and user-oriented. Four external wheels stick out beneath the canister to enable easy mobility in a stable manner. This vacuum is also equipped with a relatively long flex hose and handle that grants easy access to floors and stairs that are difficult to reach.
The vacuum's adjustable suction feature enables every user to fine-tune the machine's power to achieve the desired cleaning result. However, we had a little problem getting our heads around the placement and positioning of the cleaning head. This is because the cleaning head randomly falls into the wrong position and we had to manually attach it to the machine's telescoping wand to achieve some stability.
While this issue may be disappointing for many users, there is a quick and easy way out of it. All you have to do is attach the cleaning head to the wand and direct it at the targeted surface.
Bissell Zing's built-in switch allows you to specify between hardwood floors or carpet cleaning, and the machine optimizes its features for your preferred cleaning option. Whenever the switch is activated, the cleaning brush automatically moves closer or farther away from the targeted floor. Some of the best vacuum cleaners on the market are characterized by features and on-board tools for cleaning larger and hidden areas in the home, and Bissell Zing isn't an exception. You can transition between a wide variety of floors and suck up dirt within and under the edges of furniture materials.
Another great feature that will intrigue every user of this vacuum cleaner is the Automatic rewind option button. With a single push, the machine automatically winds its cord on a built-in spool and saves you the stress of the manual winding and unwinding process.
Bissell Zing features a disposable filter that can be replaced once the bag is half-filled. While this may increase the running cost of the vacuum, it is essential for people with a respiratory disorder.
What we like:
Extremely Lightweight with a rotatable vacuum head for smooth movement up and down the stairs
Powerful suction capability
Retractable cord feature and telescopic wand
Suitable for cleaning floors, upholsteries, and hardwood surfaces
What we didn't like:
Struggles with carpet
Activating suction power causes a lot of irritating noise in the home
Struggles with pet hair on upholstery and other smooth surfaces
Kenmore 81614

KENMORE 81614
KEY FEATURES
Incredibly powerful double-system motor and Powerflow technology
Adjustable suction
Automatic cord rewind feature
Full bag notification tool
HEPA filter enabled
The Kenmore brand is at the top of its game when it comes to the making of household tools and appliances.
As we proceed with this bagged vacuum review, we will touch upon the Kenmore 81614 vacuum and emphasize on the design, features, pros, and cons as well as the reasons why we recommend each of the lots.
Design and suction proficiency
Kenmore 81614 vacuum has a definite canister design that can find its way through debris and dirt lurking in the nooks and crannies of your home's staircase.
It features a long telescoping wand directly at the exterior of the vacuum. With this wand, you can attach either of the two manufacturer-provided brush accessories before you start cleaning. Thanks to the incredibly long and maneuverable telescoping wand, you can easily gain entry into the hidden spaces and surfaces where the dirt is. In an ideal home setting, this is applicable when cleaning beneath your couch and dusty spots on a smooth surface or the edges of your door.
Another laudable feature we notice with the Kenmore 81614 vacuum is the ability to disconnect the wand's main handle to suck up debris and dirt on smooth surfaces.
The vacuum runs on a powerful two-motor system using a power flow technology that enhances suction and aids cleaning operation. The PowerFlow technology keeps the bag sealed to ensure that there is no escape route for all the dirt and debris trapped in the bag.
Kenmore 81614 vacuum uses the "POP-N-GO Floor Brush" and Pet PowerMate nozzles for all its cleaning operations. The POP-N-GO Floor Brush nozzle is suitable for cleaning hard surfaces including hardwood surfaces and rugs. The Pet PowerMate nozzle is very useful for every pet owner. It works best on rugs, carpet, and furniture surfaces to help suck up pet hair, dander, and other debris.
Filter power
Kenmore 81614 uses the HEPA-filter system which forces air through its built-in fine mesh to trap all vacuumed dirt and pollutants.
At the end of the cleaning operation, Kenmore 81614 holds all vacuumed dirt inside a permanently-sealed disposable bag. While the sealed bag leaves no room for any pollutant to escape, it may incur some extra costs on the user as it requires purchasing new bags to replace the used ones, and this may not be appealing to some people.
In conclusion, Kenmore 81614 canister vacuum cleaner is very useful and reliable, and will conveniently suck up every pollutant in your home. However, regular vacuuming may necessitate spending more money on bags.
What we like:
A long cord means you don't have to find a new outlet in every room.
Great Pet hair suction
Easy to use, move, and control
Suitable for deep cleaning almost any kind of surface
What we didn't like:
Bag design makes disposal a bit stressful
Eureka Mighty Mite 3670G

 – Ideal for pet hair cleaning

EUREKA MIGHTY MITE 3670G
KEY FEATURES
Pet hair-specific "Pet Power Paw" tool
Expansive telescopic wand
HEPA filter enabled
Pet odor removals
Intuitive cord storage and upholstery tool
One of the greatest challenges every Pet owner faces at home is cleaning their pet hair. While some pets barely shed, other pets shed frequently and can turn your home into a big pile of irritating furballs. While every pet owner has their preferred pet cleaning options, Eureka Mighty Mite 3670G ticks-all-the-boxes to meet all requirements for the best bagged vacuum for pet hair.
As we continue with this comprehensive bagged vacuum review, we will make an in-depth analysis of the basic features, functionalities, pros, and cons of the Mighty Mite to help you make an informed decision when looking out for the perfect vacuum cleaner for your home.
Design and suction proficiency
The Eureka Mighty Mite 3670G vacuum has a canister design that appeals to homeowners looking to suck up pet hair from some areas that are extremely difficult to reach.
The vacuum weighs below 10 pounds, which means it can easily penetrate to reach beneath your tile, stairs, furniture, and hardwood floors. With a small footprint that measures 11.3-inch x 9-inch x 17.5-inch in width, length, and height respectively, this machine is perfect for everyone who owns a small condo or apartment.
It exerts just a little pressure on your flooring during a cleaning operation, thanks to its lightweight design.
Eureka Mighty Mite runs on a powerful 12 amp motor, which doubles as the source of power for the vacuum's blower port. This provides the vacuum with enough suction power to clean hard surfaces and suck up all allergens from your home.
The vacuum has a dedicated "Power Paw" tool for removing pet hairs and furs. The tool's measurement ranges between 3 to 4 inches in width and comes with a motorized brush that makes picking up pet hair and fur on a carpeted flooring a walk in the park.
Filtration
Another notable feature of the Eureka Mighty Mite vacuum is the inclusion of the HEPA filter recommended for people with respiratory illness. With this filter, the vacuum sucks up all debris and pet hair from your home and reduces the allergens in the air to the barest minimum of 0.3 microns. This allows you to go about your cleaning operations without exposing you to the risk associated with the emissions of fine lint and misting of dirt.
There is a 20-foot long power cord that offers a 10-inch cleaning path and allows you to gain entry into areas where your pet hair lurks. While the cord is long enough to reduce the hassle of dragging the plugs all over your home as you clean, it isn't retractable, which may be a big turn off to some people. However, the cord can be safely stored behind the canister to prevent tangles.
Eureka Mighty Mite 3670G comes with built-in extension wands including a telescoping wand and crevice tool that further extends the machine's cleaning reach. For seamless and efficient operation, the vacuum's dust bag is disposable and can be replaced with new bags whenever you are ready to clean.
What we like:
Extremely lightweight and maneuverable
Great Suction capacity
Easy to use and maintain
Long telescopic wand for wide coverage
Eliminates all offensive odors from pet hair
Dedicated pet power paw tool for picking up sticky pet hair on upholstery and staircases
What we didn't like:
Noisy
Short and inadequate cord length
Replaceable dust bags incur additional operating costs
Oreck Commercial XL2100

– Best bagged upright vacuum
Sale

ORECK COMMERCIAL XL2100
KEY FEATURES
Low profile design with side brushes
Distinctive Helping Hand Handle
High-capacity and auto-lock disposable bags
Extensive 35-foot power cord
Automatic floor adjustment system
Hand-controlled power switch
Coming from the table of one of America's most reputable brands, the Oreck vacuum cleaners have been the go-to vacuum cleaners for professional and private use at home.
As we proceed, we are going to be reviewing one of the brand's commercial line vacuum cleaner, which is the Oreck Commercial XL vacuum cleaner.
Lightweight design for easy mobility
From design to features and functionalities, Oreck Commercial XL is made with the end-user in mind. The Helping Hand Handle ensures you don't encounter the hassle of bending or twisting tour wrists in multiple directions to gain entry into tight spots and underneath your furniture.
At just 8.2 lbs, Oreck Commercial XL boasts of a very lightweight but durable design that makes it possible for the machine to vacuum beneath your furniture while it lays virtually flat on the floor. Its intuitive Non-Marring Bumpers shields your home's furniture and walls from damage during a vacuuming operation.
Performance
The machine runs on a powerful 4A Amps motor which deploys 120 Volts to achieve a great suction power for a whole cleaning operation. This makes for an excellent direct suction power that enables the machine to effectively suck up all forms of allergens including dirt and debris from your floor.
The machine comes with a 35-foot power cord that can extend to cover a vast space without necessarily switching outlets. When it is not in use, the cord can be wrapped around a hook at the back of the vacuum to keep the machine as compact as possible. Usually, cords are one of the most frequently used tools in a vacuum cleaner and can easily get damaged along the line. To prevent this, Oreck Commercial XL comes with a sturdy cord guard that protects your cord from damages and enhances durability. Oreck Commercial XL has a 12-inch-wide cleaning path that makes it suitable for vacuuming low pile carpets without eating up your storage space.
It is equipped with a pair of powerful helix brushes that operate at a very high speed and whirl at 6500 rpm.
Ease of use
The vacuum takes usability up a notch by including an intuitive on/off switch. It can be initiated with just a touch of your fingertips. It also includes an automatic floor adjustment tool that allows the vacuum to switch between different modes (carpets and hard surfaces) and optimizes each mode for the detected surface.
With a large 11 qt. dust capacity, Oreck Commercial XL vacuum cleaner is suitable for both small scale cleaning at home and commercial use. The bags are readily affordable and easy to replace once they reach their limit. There's an Advanced Fine Filtration system that makes the cleaning operation effective by keeping the dirt intact in the inlet of the vacuum's dust bag. Thanks to the machine's Saniseal system. The dust bag closes automatically when it is full to keep the vacuumed dust trapped in until they are disposed of.
However, using this vacuum on hardwood or bare floor is a bit of a task due to the absence of a brush roll on/off, and this may not go down well with many people.
What we like:
Lightweight and portable
Powerful suction and high-speed brush rotation for effective cleaning
Smart floor cleaning adjustment system for easy transition between floor modes
Suitable for vacuuming deep pile carpet
Long power cord for an extensive reach
What we didn't like:
Struggles with upholsteries and surfaces above the floor
Lacks swivel steering
Kenmore Elite 31150

KENMORE ELITE 31150
KEY FEATURES
Unique belt-less design
High-performing 3D Inducer Motor
Precise Dirt Sensor
Variable height adjustment
HEPA filter
The Kenmore Elite 31150 uniquely combines excellent performance and high mobility in a machine that stands tall in the list of the best bagged upright vacuum cleaners.
From the design to the build quality and features, we could easily tell that much work went into the development of the Kenmore Elite 31150 vacuum. The vacuum comes with a 30-foot cord that is long enough to cover a vast floor space without changing outlets. You can even take things further when you apply the vacuum's hose attachment as it puts an additional 10-foot floor space within your reach.
The machine adopts a belt-less design that is commendable and very functional. It ditches the belt-design for a design that creates room for placing the motor right beside the beater bar. This implies that you no longer have to continually look out for the belt during an active cleaning operation. Additionally, this belt-less design necessitates the formation of some stiff bristles on the vacuum, which are very useful when cleaning shag carpet or rough surfaces.
Kenmore Elite 31150 is equipped with a telescoping wand and pet handi-mate that helps to get rid of cobwebs, pet hair and dander from wherever they are hiding.
Accurate dirt detector
One unique feature that sets Kenmore Elite 31150 apart from the competition is the Infrared Dirt Sensor that triggers a LED notification light to help you determine the point of focus while vacuuming. This feature works perfectly and is capable of detecting dirt and allergens that are normally invisible to the human eye. The sensor automatically deactivates itself as soon as the allergens are vacuumed and the floor is super clean.
Unlike many upright vacuum cleaners, Kenmore Elite 31150 requires little or no push at all to carry out its task. It has a very powerful self-propulsion feature that automatically pushes the upright forward without any human interference. This feature appeals to users with large homes as they can vacuum their entire home without straining their back.
Top-notch 3D Inducer Fan Motor with Power Flow Technology
When it comes to the efficiency of the vacuum's suction power, Kenmore Elite 31150 leaves nothing to be desired. Thanks to its unique 3D Inducer Fan motor. The vacuum offers superior suction power that will clean up the dirt in your home and leave your floor spotless after a couple of passes. The machine incorporates a Power Flow design that complements the suction power to ensure it continues to deliver optimum performance even when the bag is full to the brim.
For homes with carpet or hardwood floors, Kenmore Elite 31150 offers up to five different height adjustments for optimal airflow and cleaning. Using its AAFA-certified HEPA-filtration system, the vacuum can pick up big allergens and keep them trapped in the dust bag for disposal.
What we like:
3D Inducer motor enhances the machine's suction
Excellent power flow technology to maintain suction
Accurate infrared-enabled dirt sensor
Incredibly powerful suction
Effective AAFA-certified HEPA filtration
What we didn't like:
Heavyweight
Outdated manual cord winding system
Hoover WindTunnel T-Series UH30600

HOOVER WINDTUNNEL UH30600
KEY FEATURES
WindTunnel Technology to trap dirt
Unique One-Touch Drop Bag mechanism
On/Off Transition-enhancing brush rolls
Full bag indicator
HEPA filtration
Variable height adjustment knob
Specifically made for the comfort and convenience of every user, the Hoover WindTunnel T-Series UH30600 is a powerful vacuum cleaner that goes the extra length to get rid of all dirt, pet hair and dander in your home.
Hoover WindTunnel UH30600 is powered by a high-performing 12amp motor that offers and maintains a powerful and effective suction throughout the cleaning operation.
Weighing just 15 pounds, the machine can be moved around the nooks and crannies of your home and towed up and down the stairs for thorough cleaning operations. It comes with a 30-foot power cord that extends to cover a wide space at a go without unplugging the cord.
Cutting edge design and engineering
Like most upright vacuums, Hoover WindTunnel UH30600 features a compact design that is maneuverable and very flexible, but it doesn't stop there. It includes a one-of-its-kind Pet Approved WindTunnel System that helps to get rid of all the pesky pet hair in your home.
Owning a furry pet is all fun and games until they start shedding and there's a big pile of pet hair on almost any surface in your home. This can be very frustrating especially when you have to spend several hours cleaning the pet hair and dander that are flying all-around your home. And this is one area where the Hoover WindTunnel T-Series UH30600 performs excellently well. The vacuum harnesses the superb suction power offered by the built-in WindTunnel Technology to suck up stubborn pet hair and other allergens that are difficult to remove in your home. With the aid of Windtunnel Technology, the P.A.W. S also helps to keep the vacuumed pet hair and debris trapped in the bag and reduces blowback to the barest minimum level.
One-Touch Drop Bag System
Another great feature worth mentioning is the One-Touch system that automatically removes a used bag with little or no human interference. There's an indicator that signals whenever the bag reaches its limits and needs to be replaced. Whenever the indicator signals, the One-Touch system allows you to dispose of the bag without even touching it at all.
Adjustable height settings
Hoover WindTunnel T-Series UH30600 vacuum provides users with a wide variety of floor positions which allows you to adjust the height of the vacuum to five different positions for optimal cleaning experience. The machine is equipped with an on and off brush roll feature that allows you to switch between the two major cleaning modes; that is the hard floor cleaning mode and carpet cleaning mode.
When in use, the vacuum favors a forward position while you take charge from the back. After use, the vacuum's compact design allows it to stand in a fixed position without eating up your storage space. While the height settings may appeal to many users, the vacuum's short hose will not.
High-performing HEPA filter
If you are looking to get one of the best bagged vacuum with HEPA filter, then look toward the WindTunnel T-Series UH30600 vacuum. It uses a HEPA level filtration that is embedded in the vacuum's cleaner bag to effectively pick up all dust mites, pollen, ragweed and other allergens that evade your sight. Using an Activated Carbon HEPA Media Bag, the embedded HEPA filter has a very high success rate and can fish out any particle with a diameter of 0.3 microns or bigger as well as eliminate foul-smelling pet odors.
What we like:
Lightweight and portable
Equipped with excellent dedicated pet hair cleaning tools
Absorbs and eliminates pet odors
Impressive one-touch drop bag feature
Adjustable height settings for different floors
Powerful hose suction
Easy to use and dispose
What we didn't like:
Short hose
The vacuum's cord location isn't efficient for some floors and surfaces
How to choose a bagged vacuum cleaner
As we all know, not all vacuums are made the same way as they all differ in specification, design, shapes, and color. While they all come in two different types, that is, bagged vacuum cleaners and bagless vacuum cleaners; the former is more acceptable for people who want to keep things as hygienic as possible with optimal performance.
Choosing the bagged vacuum cleaner from the wide variety of vacuums available today is both confusing and stressful. That is why we have summed up the most important things you need to consider before making the purchase.
Cleaning motives and intentions
Before you make the purchase, you should have prior knowledge of exactly what you are going to do with your vacuum cleaner. Some bagged vacuums are optimized for some specific usages. Most bagged vacuum cleaners can be used to clean your indoor and outdoor purposes at your home or office. But if you are looking to clean up your car more regularly, we would suggest that you go for a car-specific vacuum cleaner.
For homeowners, cordless vacuums aid convenience and usability as you don't have to deal with the stress of plugging and unplugging cords during cleaning.
Wet and dry surfaces
For users with a high tendency for liquid spills, a wet vacuum cleaner will work better. They can safely and securely suck up water and other liquids from your floor surfaces. On the other hand, a dry vacuum cleaner can only be used on dry surfaces.
Shape and accessories
Another thing you should look out for while buying a vacuum so is the shape and accessories that come with it. Upright vacuums work better on the carpet and hard floor surfaces. Canister vacuums will explore the nooks and crannies of bare floors with tight spaces.
As for accessories, vacuums that are accessorized with a motorized power nozzle work better on most rugs and carpeted surfaces. Vacuums with a wall or floor brush will do a better job on bare floors and smooth surfaces.
Allergies
HEPA-filter enabled vacuums securely trap allergens and other vacuumed dirt in a sealed and airtight bag until they are disposed of.
Performance
As we have intimated earlier, modern vacuums are available in different forms and shapes. But all that amount to nothing if their performance is nothing to write home about. As a pet owner, for example, you will find the ease of use and maneuverability of Upright and canister vacuum cleaners useful for picking up pet hairs and danders from your floor.
Last update on 2022-09-10 / Affiliate links / Images from Amazon Product Advertising API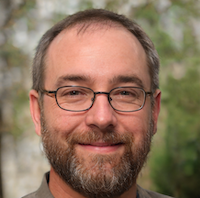 Jim Powell
Jim is our staff editor and writer. He has a degree in engineering. His hobbies are radio engineering and new technologies about which he has been writing for more than 7 years.