If you are looking for the best vacuum for stairs, in this article, we will help you make the right choice. We tested a number of models of various types of vacuum cleaners and compared the usability and their other features. So read our reviews below.
BEST CHOICE
Homeowners will agree with us on this:
It's very hard finding the best vacuum for stairs.
Unlike a straight floor, stairs have a tricky geometry. Due to their nooks and crevices, they provide more space for dust to accumulate. Therefore, if you need a vacuum for your stairs, make sure it is ultra-portable, lightweight and boasts high suction power.
Not able to find such a vacuum in your local store?
This article contains five reviews of the best vacuums for stairs you can find on the market today. Chosen after testing on multiple stair types – bare, carpeted, tiled, and hardwood – these vacuum cleaners have got what it takes to meet your cleaning requirements.
Best vacuums for stairs in 2021
| Preview | Product name | Weight | Bagged or Bagless | Bin Capacity | Corded or Cordless | Warranty | More information |
| --- | --- | --- | --- | --- | --- | --- | --- |
| | Eureka EasyClean 71B | 3.5 pounds | Bagless | N/A | Corded | 1 year | |
| | Shark Rocket HV292 | 3.7 pounds | Bagless | 0.105 gallons | Corded | 1 year (limited) | |
| | Shark Navigator NV360 | 13 pounds | Bagless | 2.4 qt. | Corded | 5 year (limited) | |
| | BISSELL 1985 | 3.9 pounds | Bagless | 4 liter | Cordless | 2 year (limited) | |
| | Dirt Devil SD12000 | 2.8 pounds | Bagless | 0.6 liters | Corded | 1 year (limited) | |
Eureka EasyClean 71B

– Best handheld vacuum for stairs

EUREKA EASYCLEAN 71B
KEY FEATURES
Dual-motor system
Motorized brush with on/off switch
Integrated crevice tool
Designed to quickly pick up dirt on multiple surfaces, the Eureka Easy Clean is one of the best-selling products on the vacuum cleaner market. Still, that doesn't mean that this product has no flaws.
For a vacuum that is designed to clean multiple surfaces, the Eureka Easy Clean has a complementing design. It has a visor on its front which you can easily flip up to clean stairs, carpet, and even upholstery. You can also clean hardwood by shutting off the brush roll of this device.
Also, while ordinary vacuums use the same motor to rotate their brush head and provide suction power, the Easy Clean B relies on two motors for the same. Consequently, despite being a handheld vacuum, it is able to deliver a handsome 5.5 amps of power.
In case you're thinking that such a high suction power would have made this unit loud, think again. For, the Easy Clean produces a noise level of 80 dB, which is a safe limit for your ears.
Furthermore, while this model doesn't provide the same portability as a cordless model, having a 20-foot power cord still sweetens the deal. Add to this its sub-5 pounds weight, and you won't have any problems carrying this vacuum around.
Equally impressive are the attachments that are available in its package. The integrated hose of this model comes with a crevice tool to allow for easy cleaning of tight spaces. Then there is the Riser Visor which allows you to clean both horizontal and vertical surfaces with this model.
Lastly, as is the case with other vacuums in this review, the Eureka Easy Clean comes with a washable dust cup. What's more, the filter is washable, too.
In what is definitely a unique complaint when it comes to vacuums, some users claim that the filter of this model isn't easy to wash.
What we like:
20-foot long power cord
Two motors provide extra suction power
1-year warranty
What we didn't like:
Filter is difficult to clean
Shark Rocket HV292

SHARK ROCKET HV292
KEY FEATURES
15-foot power cord
Reusable and washable filters
TruePet motorized brush
One-touch operation for emptying the dust cup
Most of the so-called stair cleaning vacuums fare poorly when it comes to cleaning pet hair. Worse, they even require you to bend while cleaning. Fortunately, the Shark Rocket HV392 offers no such nonsense, hence making it worthy of your attention. We believe that this model is the best handheld vacuum for stairs and pet hair you can buy on the market today.
Starting with the best that this model has to offer, its TruePet Motorized Brush attachment deserves a mention. This powered tool removes pet hair, deeply embedded dirt, and loose debris. And apart from cleaning stairs, this tool will prove its efficiency on upholstery, low pile carpets, and even car seats.
Furthermore, in an effort to save you from bending while cleaning, Shark has provided this model with an extendable reach hose. Provided you decide to take care of this feature, the vacuum would make cleaning hard-to-reach areas a cinch.
Some users might think that the presence of a cord restricts the mobility of this model. Fortunately, that is not the case. For, this model – in addition to weighing a paltry 4 pounds – comes with a 15-foot-long power cord. That means it can clean your entire staircase without requiring switching electrical outlets.
What's more, the HV292 further proves its versatility by offering hard floor and carpet cleaning modes. Then there is the one-touch operation using which you can empty the dust cap without any hassle. Also, since the filters are reusable and washable, this device has zero maintenance costs.
Lastly, while this model doesn't provide suction control, what it does offer is fade-free power. Put simply, the HV 392 doesn't reduce its suction power on detecting an abnormal amount of dirt in the cup – a practice employed in cheap vacuums.
Even for a vacuum that offers such a wide range of features, the HV292 fails to provide a HEPA filter. That means that if you've asthma patients at home, you might need to purchase one separately.
What we like:
Fade-free suction power
Portable and ultra-lightweight
Cleans upholstery, stairs, car seats, and hard floors
What we didn't like:
Shark Navigator NV360

– Upright vacuum cleaner suitable for cleaning stairs

Sale

SHARK NAVIGATOR NV360
KEY FEATURES
Lift-Away
Swivel steering and 25-foot long power cord
HEPA filter
Anti-allergen complete seal technology
In contrast to the abovementioned model from Shark, the Navigator NV360 is an upright vacuum cleaner. But this fact does not prevent us from considering this model as one of the best vacuums for carpeted stairs.
It comes with a HEPA filter. Therefore, if you've allergy patients at home, this model merits your attention.
First things first, the Shark Navigator NV360 is a 2-in-1 vacuum cleaner, thanks to its Lift-Away feature. That is, while it comes as an upright model, a press of a single button allows you to lift its canister away. This means that you could use it as a handheld model to clean hard-to-reach areas.
All but guaranteeing the ultra-portability of this model is its swivel steering, using which you can easily maneuver it around corners. Next comes the 25-foot-long power cord using which you can clean the biggest of stairs in one sweep.
Furthermore, in an effort to clean your stairs of all allergens, the NV360 doesn't just stop at providing a HEPA filter. Instead, this model comes with an Anti-Allergen Complete Seal technology which guarantees to trap 99.9% allergens inside the vacuum.
Similarly, impressive features await once when glances at the four attachments that will accompany this model to your doorstep. First among them is the Pet Power Brush which proves adept at taking care of pet hair and deep, embedded dirt.
Next is the 5.5'' crevice tool using which you can easily clean nooks and corners. Then comes the dusting brush for cleaning upholstery and similar items. Finally, it also provides an extendable Under-Appliance Wand which makes cleaning hard-to-reach places a cinch.
Even though it provides a decent number of attachments, the Shark Navigator NV360 doesn't boast a bare-floor cleaning attachment in its arsenal.
What we like:
Lift-away feature
HEPA Filter and Anti-Allergen Complete Seal technology
25-foot long power cord
Swivel Steering
What we didn't like:
No bare-floor cleaning attachment
BISSELL 1985

– Best cordless vacuum for stairs

BISSELL 1985
KEY FEATURES
High-performance cordless technology
Built-in extension hose
Motorized brush roll
Integrated crevice tool
For a vacuum which isn't as famous as some of the other models in this review, the Bissell 1985 still offers a decent set of features. Therefore, if you want to get your hands on a terribly underrated model, this device merits your attention.
The Bissell 1985 is a cordless stair vacuum that relies on a powerful 22V lithium battery for power. It provides a decent runtime of over 15 minutes and requires four hours for complete charging. Also, since the battery is removable, you can charge it even when the unit is connected.
One good thing which the absence of cord has done to this model is the reduction in its weight. For, by weighing at just under 4 pounds, it is the most lightweight model in this review. Therefore, you'd have no problems whatsoever while carrying it around.
Moreover, this unit comes with a detachable dirt bin which is transparent as well. The see-through mechanism is further complemented by two LED lights which tell you the amount of dirt inside the cup. That means you won't have to manually check whether the dirt cup needs emptying.
As for the specialized tools that come with this model, our favorite is the dusting brush. Thanks to its soft and gentle bristles, it allows you to pick up dirt from hard surfaces with ease. Also available is a crevice tool to clean hard-to-reach areas and a motorized brush-roll to pick up pet hair.
What's more, despite the low price tag of this model, it still didn't shy away from including an extension wand tool in its package. This tool, by allowing you to clean far-off surfaces while standing, won't require you to bend.
Even for a cordless vacuum, the battery timing of this model is on the lower side.
What we like:
Lightweight and portable
Built-in extension hose
Decent number and quality of attachments
Impressive suction power
What we didn't like:
Dirt Devil SD12000

– Lightweight handheld vacuum

DIRT DEVIL SD12000
KEY FEATURES
Motor-driven brush roll
One-touch bottom empty dirt cup
20-foot power cord
Reusable, quick-rinse filter
Thanks to its ergonomic design, a long power cord, and an impressive number of attachments, the Dirt Devil SD12000 has everything you might need in a vacuum cleaner for stairs. Have doubts about the veracity of this statement? Let's check out its features to quash them.
So, what is it that makes the SD12000 the choice of many buyers? For starters, its effectiveness at cleaning multiple surfaces. It has a high-speed powered brush roll whose continuous rotating mechanism makes it ideal to pick up debris from carpets, upholstery and hard floors.
However, in case you are wondering, the SD12000 doesn't have a dedicated pet hair cleaning tool. Provided you ask us, we don't need it needs one. For, the suction power of this unit is so strong that even its normal brush roll could easily pick up pet hair without any dedicated attachments.
Furthermore, and unlike most other corded vacuum cleaners, the SD12000 isn't difficult to maneuver. That is, because, it comes with a 20-foot-long power cord. Able to be wrapped around the vacuum's base, this long length cord allows easy movement of the vacuum without unplugging it.
Moving on, if you hate getting your hands dirty while emptying your vacuum's dirt cup, you'll absolutely love this model. For, it comes with a one-touch empty dirt cup that you can easily clean with the press of a button.
Lastly, while most vacuums these days provide a washable filter, the SD12000 has gone one step ahead. For, it provides a reusable quick release filter that you can easily clean with few splashes of water. Add to this the model's 2.8 pounds weight and 1-year warranty, and it definitely becomes a must-have.
Here's the bad news: there are no extra attachments included in the package of this model. Instead, what you'll get on opening its box is a list of instructions and the product itself.
What we like:
Works on both carpet and couch
Extremely lightweight
Reusable quick-rinse filter
Dirty cup empties with one touch
What we didn't like:
Things to consider when choosing a vacuum cleaner for stairs
As the abovementioned products have shown, vacuum cleaners boast unlimited features. Obviously, you don't need all those features in your model. What you need, therefore, is to know which of these features are indispensable to the proper working of a vacuum cleaner.
Design of the vacuum
When it comes to cleaning your home's floor, the design of the vacuum doesn't affect its performance that much. Turn to stairs, however, and the exact opposite is true. Provided you have (mistakenly) bought a bulky vacuum for your stairs, you would spend more time trying to control the vacuum than cleaning stairs with it.
Therefore, when looking for the best vacuum for stairs, make sure you can easily grip its handle. Handles with rubber or textured surfaces are easy to grip. Having a shoulder strap on your vacuum – especially if the latter is lightweight – makes it ultra-portable.
Also, if you want to clean more steps with moving to and fro, go for a vacuum that has a telescopic wand. Beware, though, that such vacuums don't come cheap.
Weight and noise
Deciding on the weight of a stairs' vacuum isn't easy. On one end, you want a lightweight model that you can easily haul up and down the stairs. On the other, you want them to have all the bells and whistles of their heavyweight counterparts. What you need, therefore, is a vacuum that weighs between 10 and 15 pounds and contains most attachments mentioned below.
Luckily, deciding on the noise of a vacuum acceptable to you isn't that difficult. Any vacuum which has a decibel level (dB) of less than 65 dB will operate extremely quietly. What should be your final limit when it comes to noise is 80 dB because vacuums producing more noise will drown out your conversations.
HEPA filter
For those of you who have asthma patients or allergy sufferers in your home, make sure your vacuum comes with a HEPA filter. That is, because, these filters trap particles of up to extremely small size which either cause or aggravate dust-related problems.
In case you are wondering, HEPA filters trap fine-sized particles through a mechanism. They pass the air entrapped inside the vacuum through a mesh-sized layer of fiberglass fibers. The openings between the fibers are so small that only air could pass through them. Consequently, allergens trapped in the air remain inside, while the vacuumed air goes back to your room.
Revolving brush roll
Revolving brush rolls are a must-have if your stairs are carpeted. Research has shown that carpets, by keeping hold of allergens, have a poor effect on your health. Even if you clean them with normal vacuums, carpets won't let go of the allergens entrapped within their fibers.
Enter revolving brush roll; which agitates the carpet with its beater bars. As a result of this beating, the carpet fibers lose their grip over any dirt and dander they might have trapped. This, in turn, paves the way for the vacuum to suck up those allergens.
Time-saving features
Three features of a vacuum – in addition to the abovementioned telescopic wand – would allow you to clean more area in less time. First among those is a flexible hose which will increase the reach of your vacuum. Also, the flexible hose can bend to suck up debris around the balusters with ease.
Secondly, most stair vacuums nowadays come with a bagless cup. What you need to ensure is that the capacity of the cup is maximum. Otherwise, if the cup has a small capacity, you'd have no choice but to repeatedly empty it during vacuuming.
Finally, if you're going for a corded vacuum, having a 12-foot cord will save you from the nuisance of switching electrical outlets. Conversely, if you're going for a battery-powered model, its runtime should be enough to let you clean the whole staircase in one charge.
Worthwhile extras
Having a vacuum with extra attachments makes it a multitasking unit. Therefore, if stair-cleaning isn't the only thing you're going to do with your vacuum, make sure it comes with these extras.
Self-retracting cable: As the name suggests, a self-retracting cable will, on the push of a button, go back into its cave. So, you won't have to manually pick it up.
Mop Attachment: Have hardwood floors in your house? Having a mop attachment will make cleaning those a cinch.
Pet Hair attachment: Have a furry friend living with you in the house? Having a pet hair attachment will make it easy to pick up after them.
Bare Floor Brush: If your stairs are tiled or cemented, a bare floor brush – with its soft, narrow bristles – would make it easy for the vac to pick up dirt.
Questions to answer
Just like everything else in life, vacuum cleaners do not come in the one-size-fits-all category. What works for your friend, maybe disastrous for you, and vice versa. Therefore, regardless of how many features we pinpoint, there are some on which you alone could decide.
Bagged or Bagless?
Starting with the plus points of bagged vacuums, they tend to hold more dust. Also, they release less amount of dirt into the air during the disposal process. However, since they are fully enclosed, you cannot tell when it's time to empty the bag. That means more mid-vacuuming stops.
Bagless vacuum cleaners, due to their transparent design, make it easy to tell when they need emptying. Also, in contrast to bagged filters – which have a limited shelf life – you can use bagless filters innumerably. That said, filters of bagless vacuums are more expensive than their bagged counterparts.
Battery-powered or corded?
In case you're going to use your vacuum only for cleaning stairs – and nothing else – having a battery-powered model is a no-brainer. With no cord in their tow, these vacuums are a cinch to maneuver. And since stairs are small in number, even vacuum cleaners with low battery timings could clean them in one full charge.
However, if you want the best vacuum for cleaning stairs, curtains, floors, and upholstery in one, corded vacuums might be your best bet. They provide a relatively high suction power with no danger of the vacuum's battery dying down midway through cleaning. Perhaps Shark Navigator NV360 will be the best option for you.
Last update on 2023-01-21 / Affiliate links / Images from Amazon Product Advertising API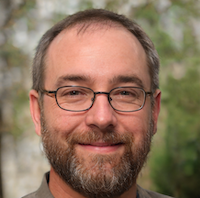 Jim Powell
Jim is our staff editor and writer. He has a degree in engineering. His hobbies are radio engineering and new technologies about which he has been writing for more than 7 years.