In this article, we looked at 5 models of robot vacuum cleaners that are worth your attention if you are planning a purchase. Ecovacs Deebot N79S is the best robot vacuum in 2021. With this robot vacuum, you risk forgetting that you have a regular vacuum cleaner.
BEST CHOICE
Sale

ECOVACS DEEBOT N79S
Several cleaning modes for different types of cleaning
Max Mode provides thorough carpet cleaning
The unique 3-stage cleaning system
One of the longest cleaning times on a single charge
Returns to cleaning after charging
Vacuuming may not be your favorite chore, but it's not like you have a choice. Who else will clean your home if not you, right?
Well, this isn't 100% true.
Actually, a robovac could be just what you AND your home need. A robotic vacuum cleaner will do the cleaning for you, and you don't even have to be at home. It's enough to schedule the cleaning cycle and the robot vacuum will ensure a thoroughly cleaned home waits for you when you get back from work.
Naturally, these units cost significantly more than traditional vacuums, but they are worth the money. If you're considering purchasing one of these clever units, you might as well take a look at our reviews of the best robot vacuums in 2021 and the buyer's guide to find the right model for your home. Let's see what's in store for you!
Best robot vacuums in 2021
| Preview | Product name | Self-charging | Scheduling | Charging time (min) | Cleaning time (min) | Carpet Boost | Damp mopping | HEPA filtration | Smart Phone Control | Height | More information |
| --- | --- | --- | --- | --- | --- | --- | --- | --- | --- | --- | --- |
| | ECOVACS DEEBOT N79S | Yes | Yes | 240-300 | 120 | Yes | No | No | Yes | 3.3" | |
| | Eufy RoboVac 11S | Yes | Yes | 300 | 100 | Yes | No | No | No | 2.85" | |
| | IROBOT ROOMBA 980 | Yes | Yes | 90-180 | 120 | Yes | No | Yes | Yes | 3.6" | |
| | ILIFE V3s Pro | Yes | Yes | 300 | 120 | No | No | Yes | No | 2.99" | |
| | SHARK ION 750 | Yes | Yes | 120-180 | 90-110 | No | No | Yes | Yes | 2.6" | |
Robot vacuum reviews
ECOVACS DEEBOT N79S

– Best overall

Sale

ECOVACS DEEBOT N79S
KEY FEATURES
Auto-Clean + 3 Specialized Cleaning Modes – Spot, Room, and Edge Cleaning
Max Mode Cleaning
The unique 3-stage cleaning system
120-minute battery life
Auto-return charging
Anti-drop and anti-collision sensors
If you'd like to buy a reliable robovac but don't want to spend much on it, check out our Ecovacs Deebot N79s review. Useful features and a great price make the Ecovacs Deebot N79S the best robot vacuum for hardwood floors and rugs.
Thorough and safe cleaning
The main brush and two side brushes are designed for capturing hair, dust bunnies, particles, popcorns, cat litter, and particles. The vac features large wheels so it can climb thresholds and proceed with cleaning without your help. In addition, durable protective bumpers, anti-drop, and anti-collision sensors ensure safe performance. So, you don't have to worry about the vac falling down the stairs, or getting damaged when it comes near the walls or couch.
Smartphone App
This model will be your saver, especially if you have kids and want to commit more time to them. You can install the app and control the vac from your phone. Simply choose the mode that best works for your home at the moment and let the bot do the rest. You can choose from the auto mode, and three more cleaning modes (edge, spot, and room). Spot and room modes are designed for targeted cleaning while the edge mode is ideal for cleaning edges.
There is also Max Mode Cleaning function that lets you double cleaning power when vacuuming rugs or another area that calls for more power.
Reliable
A large dustbin and 120-minute battery life let the robotic vacuum cleaner fully concentrates on the task at hand, without a need to interrupt the cleaning cycle. Still, when the battery empties, the vac will go to the docking station, charge itself and then continue cleaning until it's done.
While this unit will do a great job of cleaning your house, keep in mind that it's not a replacement for a handheld vacuum cleaner. You can schedule it for everyday cleaning, and use a standard vacuum to thoroughly clean the entire home once a month. Also, the Deebot can leave a few spots behind, but you can use a Spot cleaning mode to fix this. Another setback is that you shouldn't leave your home while the Deboot is running. Namely, it tends to get stuck under the couch or chair or forget where it's home base is. When this happens, the bot will need your help to get back on track.
What we like:
Thoroughly cleans and stays safe
You can control the device from your Smartphone
3 cleaning modes for cleaner floors
120 minutes of battery life
What we didn't like:
Not self-sustainable
Can get stuck or lost
iRobot Roomba 980
Sale

IROBOT ROOMBA 980
KEY FEATURES
iAdapt 2.0 Navigation with Visual Localization
Cliff Detect sensors
Dirt Detect™ Technology
iRobot HOME App
Power Boost
Battery life up to 120 minutes
This Roomba robot vacuum does a marvelous job of cleaning different types of floors. What's more, this unit is the most self-sustainable cleaner so it's a good choice for busy people that want to come home to clean floors. The 980 is an expensive model but it might be the best for you.
Knows its way
The Roomba 980 is one of the best models out there, for good reason. Compared to robotic vacuums that wander around a house, this one features Smart Mapping and vSLAM® technology. Using Visual Localization, this unit will confidently navigate through your entire home, covering all rooms. It will know where it's been and what rooms it has yet to clean.
Cleans different floor surfaces
Other than that, the 980 excels in cleaning various types of floors. So if you want to know "Is a Roomba good for hardwood floors?" Or "Are Roombas good on the carpet?" the answer is "Yes". Thanks to the Auto-Adjust Cleaning Head, the vac will adjust to the type of floor and keep the Multi-Surface Brushes at an optimal distance to different floors. It can also clean tile and linoleum flooring.
Cleans better
3.6 inches tall, the Roomba® vacuum will reach space under beds, closets and other hard-to-reach areas. But, compared to other robotic vacuums, this one will manage to find its way out and won't get stuck. On the downside, keep in mind that the Roomba 980 isn't good at picking up pet hair.
What we also love about this model is the patented Dirt Detect™ Technology. Thanks to special sensors, the Roomba will detect areas in your home that are dirtier and will clean them more methodically. The High-Efficiency Filter also contributes to better clean. It captures 99% of mites, dust, and allergens.
The battery lasts for up to 120 minutes. The Roomba will recharge itself and resume cleaning.
While this model isn't great at reaching edges and corners, it is still better than most others. This is due to the Edge-Sweeping Brush that pulls debris from edges and corners.
Connects easily
The last thing we love about the Roomba 980 is convenience. With the iRobot HOME App, you can schedule cleaning conveniently – whenever you want. Aside from the app, you can also control the 980 through any device with the Google Assistant or Amazon Alexa. There is no remote control though.
While the Roomba 980 performs great, it is expensive. However, we do think it's worth the money unless you're looking for a robot vacuum for pet hair.
What we like:
Designed to clean various types of flooring
Self-sustainable device; you can come home to shiny floors
Doesn't get stuck in tight spaces
Relatively good at cleaning edges and corners
Battery lasts for up to 120 minutes
Can be controlled through an app, Alexa and Google Assistant
What we didn't like:
Shark ION RV750

– Good for carpets

Sale

SHARK ION RV750
KEY FEATURES
Wi-Fi enabled
Dual spinning side brushes
Proximity sensors
Self-cleaning brushroll
Lithium-ion battery lasts up to one hour
If you're looking for a robot vacuum for carpets and hardwood floors, then perhaps you would like to take a look at our Shark Ion robot review.
Cleans up messes in your house
The Shark Ion Robot 750 may not be an extraordinary unit, but it successfully cleans up ordinary messes in a house. It is capable of cleaning dust, dander, and messes like cat litter or spilled cereal. It isn't so good at picking up pet hair though.
What it's also good about this model is that it can clean different types of surfaces – carpet, hardwood, and vinyl flooring. If your house has any of these, this little guy will keep your floors noticeably cleaner.
The Shark Ion is quiet and it also excels at avoiding obstacles (for instance, around charging cables, toys, shoes, etc). The battery life is also good – up to 60 minutes. Another handy feature is a dustbin that is simple to empty. It detaches from the side so you can empty it without mess and stress.
Control it with ease
Another great thing about this bot is Wi-Fi connectivity. The Shark Ion 750 is easy to use and offers you convenience on the go, thanks to the Shark companion app. However, if you don't want to bother with the app, and prefer a voice command, you can try Amazon Alexa and Google Assistant addition.
And after we've said the good things about this model, it's time to talk about those bad. Just like other robot vacuums on the market, Ion Robot 750 also has the self-charging ability. But, like so many models out there, this one also often gets lost when it was right in front of its home base. This can be frustrating, especially given the fact that the Ion 750 isn't so cheap. With its tendency to lose its way (and a tendency to get stuck under the furniture), you shouldn't leave it unattended.
This leads us to another setback of the Robot 750 – a random cleaning pattern. The vacuum tends to clean the same areas a couple of times, whereas missing some others. This means that you will probably have to move the robot to those particular spots it had missed.
What we like:
Good on carpets, hardwood floors and vynil flooring
Easy to use
Wi-Fi connectivity
Battery lasts up to 1 hour
Comes with a handy dustbin
What we didn't like:
Doesn't clean every place in the room
It can get lost
It can get stuck under the furniture
Not for pet hair
Eufy Boost IQ RoboVac 11S
Sale

EUFY BOOST IQ ROBOVAC 11S
KEY FEATURES
1300 Pa
Battery life up to 100 minutes
Slimmest RoboVac – only 2.85″ tall
Drop-sensing tech to avoid falls
Infrared-sensor for dodging obstacles
Self-charging
Comes with a remote
Here's the Eufy RoboVac 11S, which is the perfect robot vacuum for pet hair and hardwood floors. This model is affordable, quiet, and easy to use.
High suction power
The Eufy 11S has 1300 Pa so it's a very powerful unit. In addition, the main brush and side brushes clean dust, pet hair, cat litter, and food items that ended up under the table.
The Eufy robovac won't provide a thorough cleaning, so you will have to use your upright vacuum cleaner at least every two weeks. However, this unit is perfect for regular/everyday maintenance of the floors. You can set up regular cleaning cycles – just note that they have to be at the same time every day.
With the Eufy, you won't have to worry about cleaning and you will have a clean house to welcome your friends and family. For people that don't have the time or strength to clean their house every day, this unit works like a charm.
Although this model has the BoostIQ™ Technology for maximum power on the carpets, it doesn't do so well cleaning these. It's better suited for hardwood floors and as mentioned, for pet hair.
Quiet operation
Another advantage is quiet operation. You can watch TV, or read a book without being distracted by your robovac. Thanks to quiet operation, people who have a large house can let the vac work at night. However, make sure to pick up clothes, and items on the floor that could interrupt the cleaning cycle.
The battery lasts up to 100 minutes, and the bot will return to the charging base to recharge.
Slim design
Only 2.85 inches tall, the Eufy is the slimmest robovac. It can easily get under the couch or closet and pick up dust bunnies. The Eufy features infrared-sensor for dodging obstacles, and drop-sensing tech for avoiding falls. No worries about your robotic friend getting hurt.
There is one downside though. The unit can get lost or confused in tight spaces, so you might need to restart it and save it often.
Affordable price
All the downsides we've mentioned are understandable, considering this is a relatively cheap robot vacuum. This model is a good choice for light maintenance cleaning and the low price makes it a good investment.
What we like:
Works great on hardwood floors and at picking up pet hair
Runs quietly
Slim design is ideal for cleaning under beds and in tight spaces
Affordable
What we didn't like:
Can get lost; you shouldn't leave it unsupervised
ILIFE V3s Pro

– Best robot vacuum for pet hair in the low price range

ILIFE V3S PRO
KEY FEATURES
Low profile design
Pet hair care technology
Self-charging
Programmable schedule
Smart sensors for anti-bump
If you don't plan to invest much into a robotic vacuum and want the one that is great at picking up pet hair, then our iLife v3s pro review is worth your attention.
Good at cleaning pet hair and dust
Based on a low price, you cannot expect that the iLife Pro cleans your floors as well as other more expensive models. However, this cheap vacuum can clean pet hair, dust, and debris on tile, hardwood floors, laminate, and concrete. It's powerful enough to operate every day and keep your floors cleaner. This will certainly minimize the need for upright vacuums – which is the main purpose of robot vacuums.
However, this model doesn't clean carpets and rugs, so if you have these in your home, you might want to look for another vacuum. Also, it might leave a few spots behind because it doesn't have the Smart Navigation but rather goes around aimlessly.
Easy to use
The vacuum is easy to use; there is a remote control so you can program it manually. Regular cleanup would keep your floors cleaner. The iLife Pro doesn't come with Wi-Fi connectivity.
Battery life is up to 90 minutes, which is pretty good. A self-charging ability means the vacuum will recharge when needed so it can finish the cleaning process. However, it's good to know that it can get lost on its way to the base station so you wouldn't want to leave it alone at home.
As you can see, this vacuum has several drawbacks but they don't truly surprise us. After all, you get what you pay for. This model is a good choice for light cleaning and pet hair, but if you'd rather spend more to get more features, power, and better performance, we encourage you to do so.
What we like:
Easy to use
Great for pet hair, dust, and debris
You can schedule cleaning
Self-charging
Great for hardwood floors, tiles, and concrete
What we didn't like:
Doesn't do well on carpets
Misses some spots in the room
Can get lost
What to consider when buying a robot vacuum
Here are some things to pay attention to when choosing a robovac in order to find the best value robot vacuum.
The first thing you'd like to think about is the surface and debris type that a robotic cleaner can handle. When buying a vacuum cleaner, choose the one that can clean your floors thoroughly.
Most robot vacuums are designed with more than one function or type of floor in mind. For example, there are models that come with a Carpet Boost Function. These are designed for both hardwood floors and carpets. The Carpet Boost lets the bot increase suction power on carpets to ensure a better performance.
Some models are better at cleaning one type of surface than the other. Robotic vacuums that can mop floors are great for tiles and vinyl with a lot of foot traffic.
But, if your floors are covered in carpets, clearly, you're going to need a robot vacuum for carpet. A good robovac can handle both low and high pile carpets.
Then again, if you have a dog pet, you need a robot vacuum for pet hair.
When deciding which model to buy, think about how much space there is under the couch, desk, closets, etc. Tall models wouldn't be able to pass through this space, but those that are 3 inches tall would.
What separates a decent vac from a great vac is high suction power. The higher suction power, the better. But, how can you tell whether a certain model is powerful enough for your home? By looking at the motor. The powerful motor will drive the main rolling brushes at very high speed – tackling debris, dust, and pet hair in seconds. Look for a vac with a rolling brush and a minimum of 600 Pa.
Or, if you don't want a model with a rolling brush, then look for a vac that has at least 800 Pa.
The HEPA filter is much more efficient in trapping dust and other allergens than a standard filter that traditional vacuums use. These would simply send dust and allergens back into the air.
The HEPA filter is a great choice for people with allergies and respiratory conditions. If you fall under this category too, you'll notice a big relief when using a robot vacuum with the HEPA filter. However, keep in mind that not all vacuums truly use HEPA filters. True HEPA filters have a serial number and are proven to capture 99.97 percent of dust and allergens.
High-end robot vacuums offer you convenience on scheduling cleaning on the go through an app. Some models come with basic functions, while others feature advanced options such as full route recaps. No doubt that this feature is a nice bonus, but if you'd rather save some money, you should look for a model that simply comes with remote control. This one isn't bad either.
Don't worry so much about the battery life on your robotic companion. It's not that important unless you have a really big house. Instead, look for a model that can go back to the docking station, charge up, and then proceed with cleaning.
If you're asking yourself "Are robot vacuum cleaners worth it?" here's the answer – In most cases, they are. No matter if your budget is $300 or $1000; you should go for the best value robot vacuum in that price range. This way you get a trusted robovac that will do the job in the best way possible.
However, keep in mind that robot vacuums aren't replacements for handheld vacuums. Robot vacuums are here to help you keep up with daily tasks by keeping your floors cleaner. That way, you won't have to use an upright (or another type of a vac) vac as much as before and will have more time to focus on things that are more important to you.
Final thoughts
Well, we hope that after going through our robot vacuum reviews and a buyer's guide you feel more confident at finding just the robot vacuum that your home needs.
The number one – the Ecovacs Deebot N79S is our top pick. This one is a reliable robovac that comes at a good price and with some useful features. If you'd like to see how a robot vacuum works, then we suggest investing in this model.
Other models are certainly worth looking at, and we hope that everyone can find the device that will match their preferences and needs. Good luck, ya all!
Last update on 2023-01-21 / Affiliate links / Images from Amazon Product Advertising API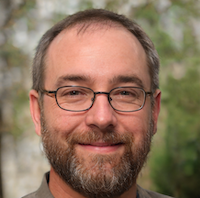 Jim Powell
Jim is our staff editor and writer. He has a degree in engineering. His hobbies are radio engineering and new technologies about which he has been writing for more than 7 years.